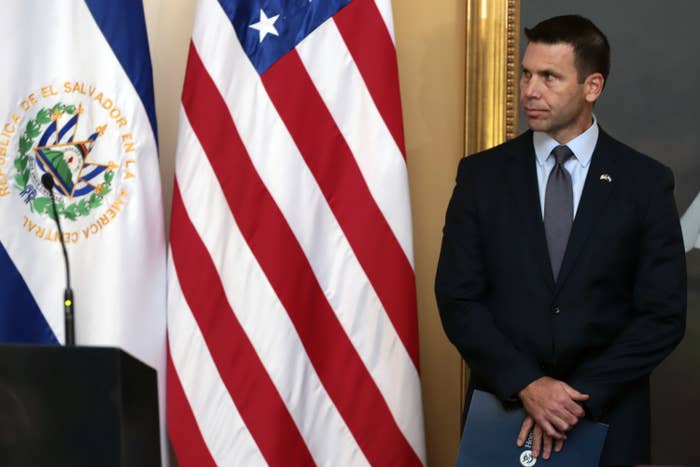 Kevin McAleenan is stepping down as acting secretary of the Department of Homeland Security, President Donald Trump announced Friday, the latest in a string of high-profile departures at the federal agency thrust into the center of the president's dramatic reshaping of the nation's immigration system.
"McAleenan has done an outstanding job as Acting Secretary of Homeland Security," Trump said in a tweet announcing his departure. "We have worked well together with Border Crossings being way down. Kevin now, after many years in Government, wants to spend more time with his family and go to the private sector."
McAleenan was the fourth person to serve as homeland security secretary under Trump's presidency. He was elevated to acting secretary just days after the resignation of Kirstjen Nielsen in April.
A source close to McAleenan said he resigned on his "own volition" after speaking with Trump on Friday in what was described as a "pleasant conversation."
McAleenan previously served as commissioner of US Customs and Border Protection, where he had been pushing for immediate solutions to an increase of families crossing the US–Mexico border. In March, he held a press conference saying that the situation had reached a "breaking point."
Those close to McAleenan said that he "pulled every level possible to mitigate the crisis" and was able to do so by cutting apprehensions dramatically over the last six months.
"He felt that he had done all that he could do and had put in enough measures to head off any other future crises," the source said.
White House officials had attempted to convince McAleenan to stay in the position, said one source with knowledge of the matter. A Trump administration official noted that McAleenan had plans to travel soon to Central America to continue talks on the "safe third country" agreements struck with Northern Triangle countries.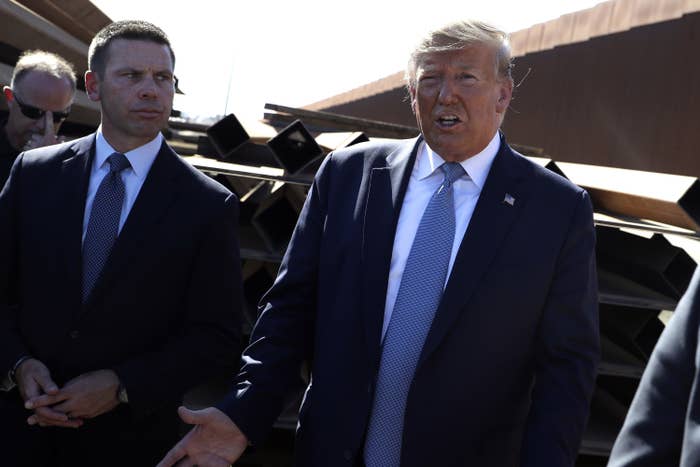 McAleenan, a longtime CBP official who served in the George W. Bush, Barack Obama, and Trump administrations, is known as an apolitical career official. The University of Chicago Law–educated official's CBP career has spanned many leadership positions, including the port director of the Los Angeles International Airport and acting assistant commissioner of field operations, as well as an appointment by the Obama administration as deputy commissioner and later, under the Trump administration, acting commissioner.
"He's loved by agents and officers that work for him. His primary focus was to take care of the work force, secure the border, and protect the homeland," said another source close to McAleenan. "It's a demanding job, on his wife and his family specifically. He's looking forward to spending more time with them and taking a job back in the private sector."

In a candid interview with the Washington Post last week, McAleenan signaled that he had grown frustrated at being undercut by others within the administration.
"What I don't have control over is the tone, the message, the public face and approach of the department in an increasingly polarized time," he told the newspaper. "That's uncomfortable, as the accountable, senior figure."
McAleenan stood in contrast to others in senior leadership positions, such as Ken Cuccinelli, the acting director of US Citizenship and Immigration Services, by avoiding political fights, contentious language in describing immigrants and the asylum process, and often reflecting publicly on policies that he admitted were not carried out appropriately, including one that led to families being separated at the border.
But McAleenan, both as acting commissioner of CBP and later acting DHS secretary, carried out some of the most controversial immigration initiatives under the Trump administration, including the so-called Muslim travel ban, prosecution of parents who crossed the border without authorization and separation from their children, the controversial "Remain in Mexico" policy, and a ban on asylum for those who crossed the border without authorization.
To immigrant advocates and some Democrats, McAleenan's legacy will always be tied with Trump's, regardless of his efforts to maintain a moderate position as an operator and career DHS official. On Friday night, California Rep. Nanette Barragan, a Democrat known for taking on Homeland Security officials in hearings on immigration, slammed McAleenan.
"Will not miss the secretary who helped execute policy that ripped kids from their parent's arms and sent pregnant women and children to violently dangerous places to wait for asylum," she tweeted. "Some women have been raped and sexually assaulted as a result of this hideous policy."
At the same time, former Obama administration officials praised McAleenan for his work as acting DHS secretary under a president who has publicly voiced animus toward immigrants.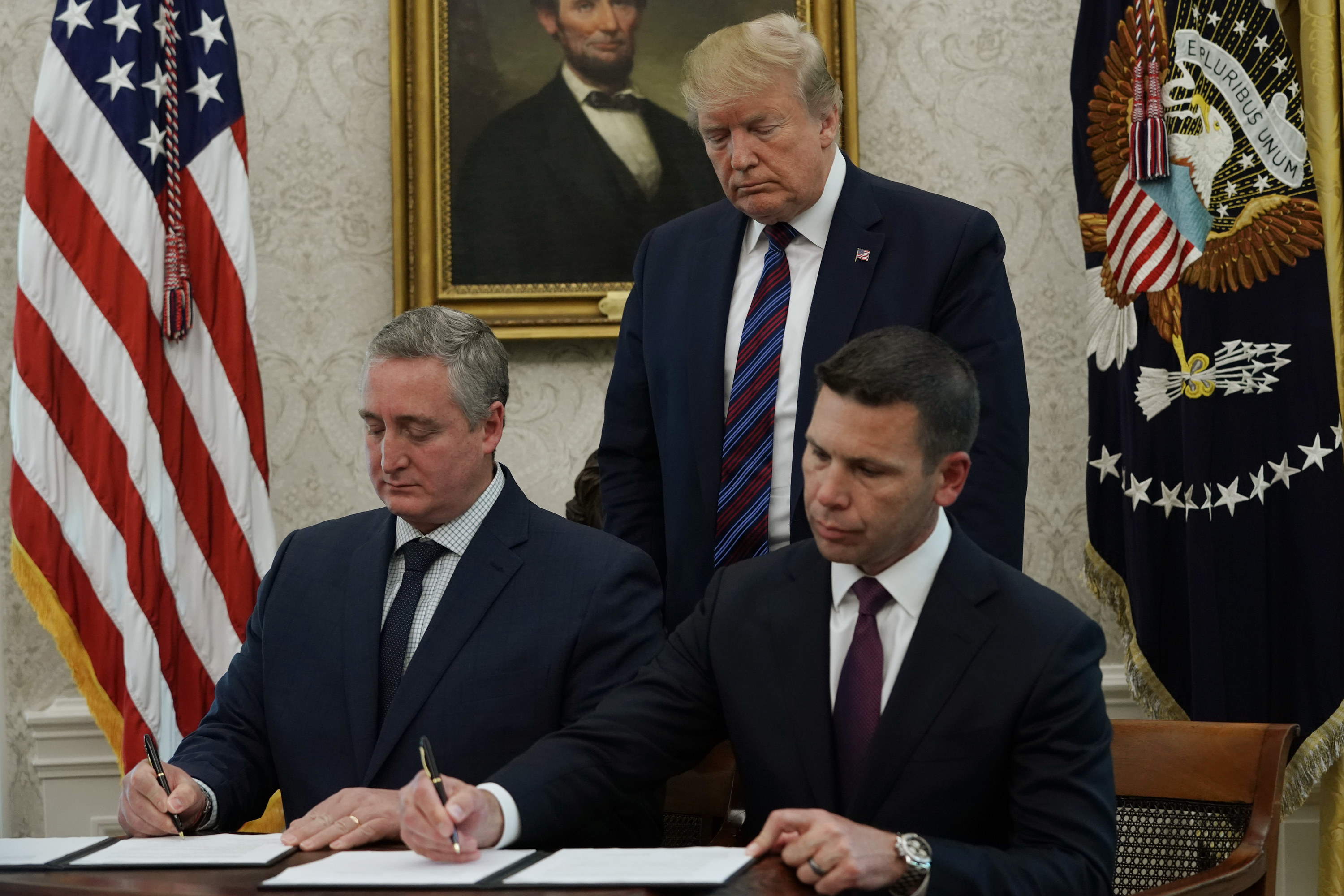 "Kevin did an excellent job under difficult circumstances," said John Sandweg, former acting Immigration and Customs Enforcement director and DHS General Counsel under the Obama administration. "He was dealt a very difficult hand. There were certain things I disagreed with, but all in all he did an excellent job."

Sandweg said that McAleenan was never going to be accepted by those with moderate views on immigration or restrictionists that make up Trump's base.
"There is no doubt that people are going to hold him accountable for those things," he said, of the policies McAleenan oversaw. "He was in a difficult position — he had to execute the policies of the president. I think those things will always be a part of his legacy, even if it was not entirely deserved."
In the beginning days of the Trump administration, McAleenan, then acting commissioner of CBP, struggled with carrying out the hastily-organized policy of banning people from seven Muslim-majority countries.
In a report later published by the DHS inspector general, McAleenan was said to have pushed back against top Trump administration officials on the scope of the order, explaining to them that blocking those with green cards from entry could create operational issues as many travelers were in the air at the time of the order.
He later received the power to issue waivers for certain travelers to enter the country and worked overnight to ensure that a federal court ruling blocking the policy was enforced at airports.
Some DHS officials who learned of McAleenan's resignation late Friday were concerned about what and who would come next.
"It's hard to imagine how it will get any worse," one official said, "but no doubt it will be."
A new acting secretary will be announced next week, Trump said.