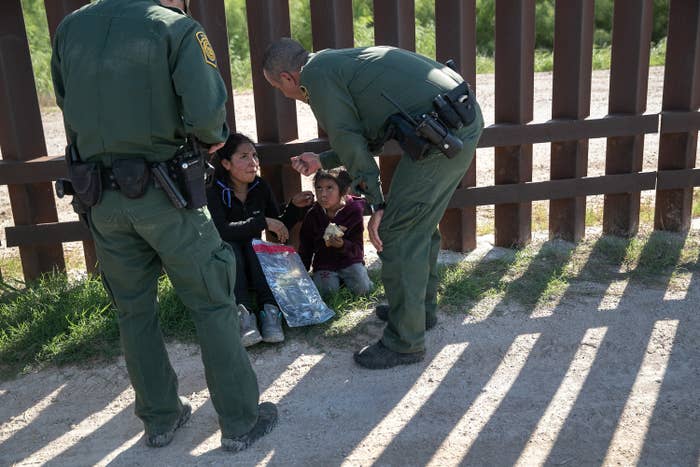 The Trump administration issued a proposal Monday that would authorize immigration officers to begin collecting DNA samples from undocumented immigrants who are being detained.
Administration officials believe DNA collection will aid border officials in better assessing the individuals who cross into the country without authorization, but the move will anger civil liberties proponents and immigrant advocates, who argue that the government should not draw sensitive personal information from people without being tied to a specific crime.
When Department of Homeland Security officials gave reporters a broad overview of the plan in early October, the ACLU said in a statement that forced "DNA collection raises serious privacy and civil liberties concerns and lacks justification, especially when DHS is already using less intrusive identification methods like fingerprinting."
The proposed regulation from the Department of Justice that enables immigration officers to collect DNA does not take effect immediately. There will be 20 days for the public to provide comments.
BuzzFeed News first reported in August that the Department of Justice was planning to issue a regulation to expand DNA collection of detained immigrants.
DHS and DOJ officials have been working on a pilot project that would allow officials to phase in the collection of DNA. The FBI will provide DHS with DNA collection kits and will analyze the samples collected, officials said.
"The proposed rule change would help to save lives and bring criminals to justice by restoring the authority of the Attorney General to authorize and direct the collection of DNA from non-United States persons detained at the border and the interior by DHS, with the ultimate goal of reducing victimization of innocent citizens," said US Deputy Attorney General Jeffrey A. Rosen.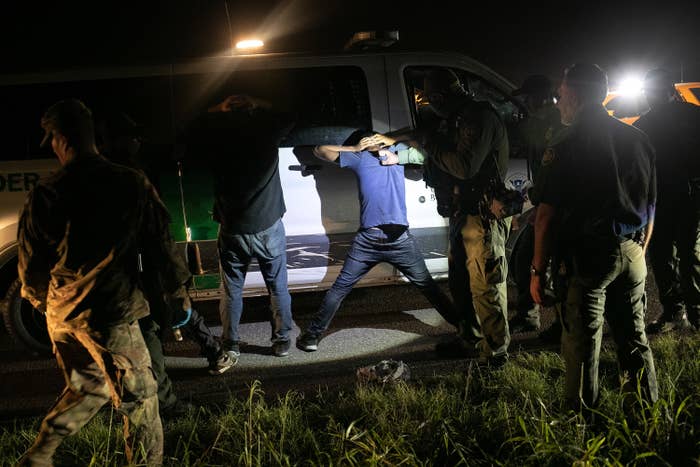 Administration officials cite a statute, the DNA Fingerprint Act of 2005, that allows federal agencies to collect DNA from individuals in their custody, including those who are not American. But previous DOJ regulations exempted agencies under the Department of Homeland Security, including US Customs and Border Protection and Immigration and Customs Enforcement, from conducting such collection in certain circumstances, such as when collection is not possible due to resource limitations. In 2010, then–DHS secretary Janet Napolitano said that collecting DNA from all immigrant detainees was not feasible.
The current draft proposal would cut the exception altogether, opening up DNA collection to include people who are awaiting deportation and those who are not charged with a crime, such as undocumented immigrants.
Trump administration officials argue that the exemption is no longer necessary. The DNA results could then be placed into a nationwide database that contains millions of other profiles for hits on potential previous criminal activity, officials explained in the proposal.
Former immigration officials said that there has historically been little desire at ICE or CBP to begin mass collection of DNA.
"In many ways, it's unnecessary from a law enforcement perspective," said John Sandweg, a former senior immigration official in the Obama administration. "I don't understand what you're going to get out of it. The idea that some guy crossing the border committed a crime, returned, and came back all undetected is very remote."
In recent months, Fox News has interviewed some CBP officials who have called for the agency to collect DNA from detainees. The US Office of Special Counsel, an independent federal investigative body, wrote to the administration that it needed to comply with the 2005 law. In response, Robert Perez, the CBP deputy commissioner, cited the exception written by Obama administration officials.
Department of Homeland Security officials previously told reporters that they were currently discussing how to phase in DNA collection from people who are being detained by ICE and CBP. The planning will examine which populations will have their DNA collected, privacy concerns, and the rollout.