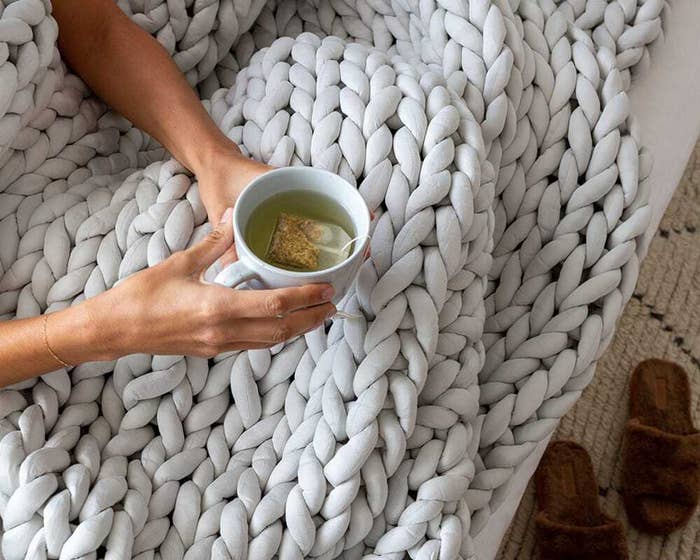 At the risk of sounding like an insufferable person hearing a now-popular band playing on the radio at a Starbucks: I liked weighted blankets before they were cool. As a person with anxiety and sensory sensitivity, I find the added support of a heavy fabric both physically and emotionally comforting. Whether I'm falling asleep or just watching TV, being tucked in extra snuggly helps my body and mind relax. 
However, as an early adopter of the weighted blanket, I can also fondly say that my first-ever weighted blanket was ... ugly. She (the blanket) served me well and did her job providing sensory support, yet she looked like something from a doctor's office. She was clinical, sterile and rendered in a sad shade of gray with an awkward-fitting cover. She stood out from the rest of my boho-style bedroom decor, screaming "I'm basically a medical device!" whenever you looked at her.
As weighted blankets become more popular, I'm overjoyed to see them available in much cuter styles. These days, there are weighted blankets that don't even look like weighted blankets — they just look like elegant throw blankets you'd get at a cool home decor store. It's an item meant to make you feel cozy, so it's only natural that it should be easy on the eyes, too.
If you've never used a weighted blanket and don't know which weight to look for, the Sleep Foundation recommends using a throw that's 5% to 12% of your body weight, noting that most people like a blanket around 10% of their weight.
To help you catch some z's or feel super comfy on the couch while still looking stylish, we rounded up our favorite weighted blankets that just look like nice blankets.  
BuzzFeed may collect a share of sales or other compensation from the links on this page if you decide to shop from them. All products were independently selected by our editors, and the prices were accurate and items in stock at the time of publication.

A double-sided earth tone blanket from Brooklinen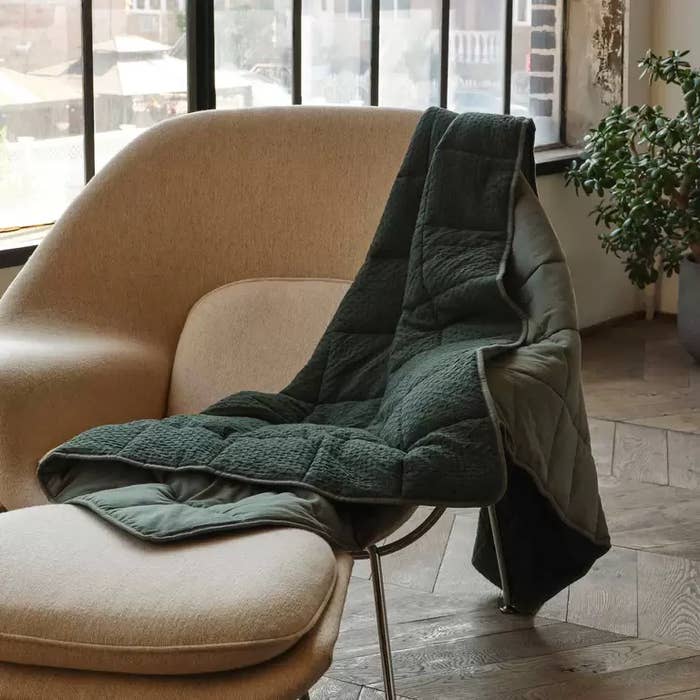 An extra supportive chic sherpa blanket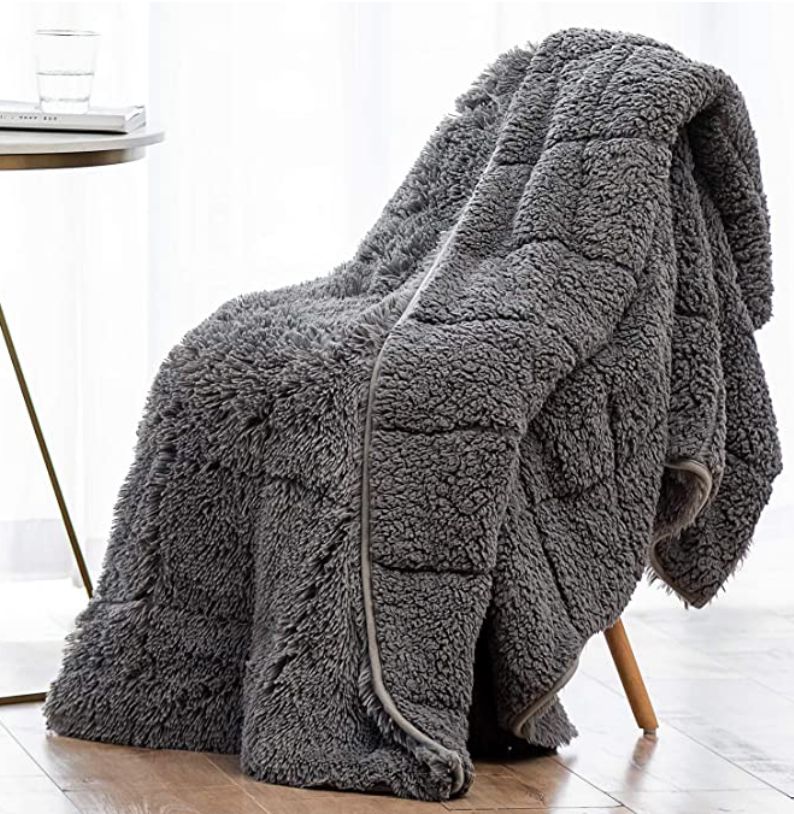 An extra big fuzzy blanket that's perfect for two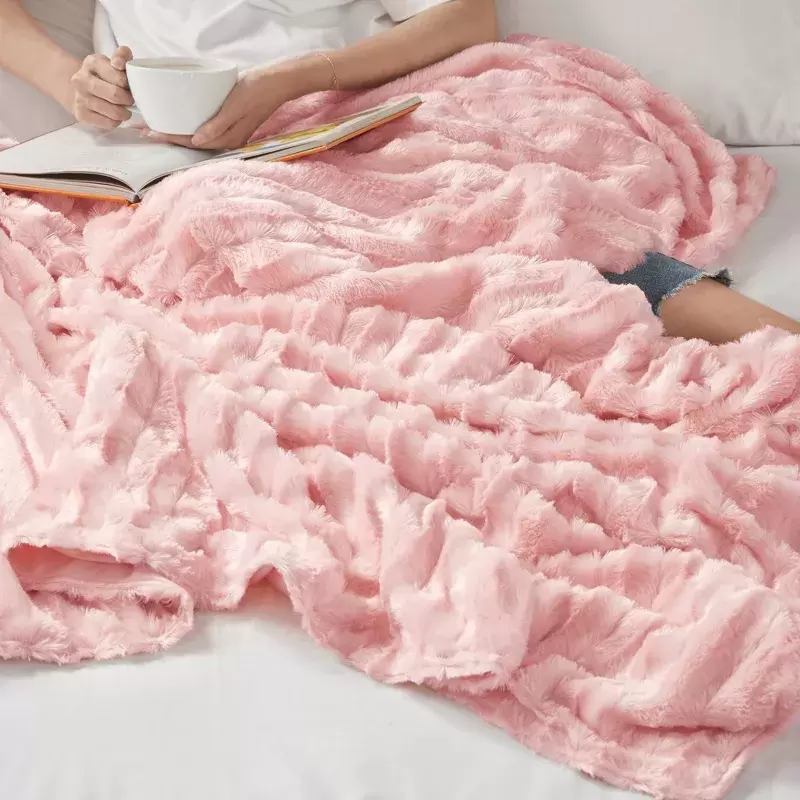 Bearaby velvet knit weighted blanket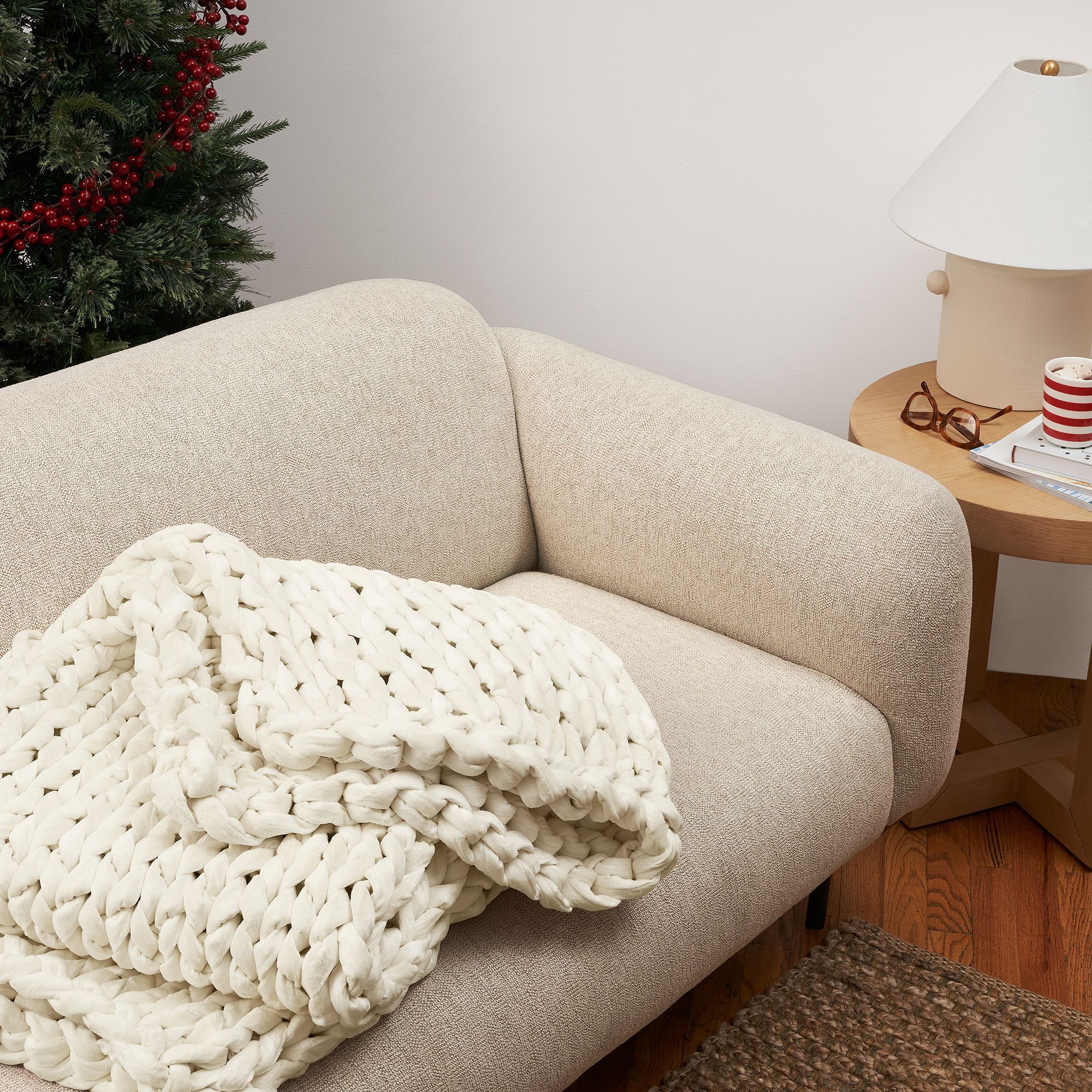 A breathable tight-knit weighted blanket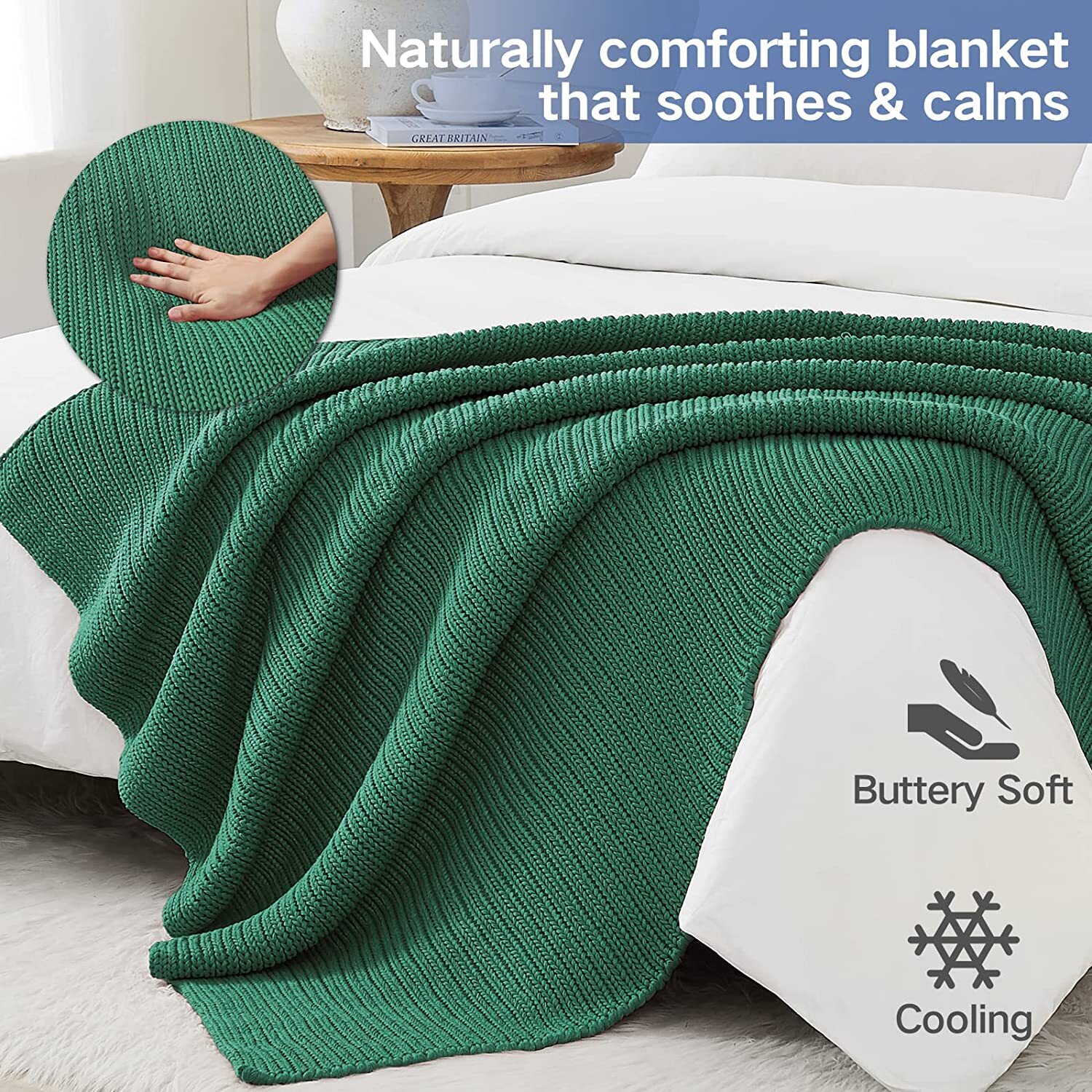 A striped faux-fur blanket that's super luxe
A flannel and sherpa blanket that's super cozy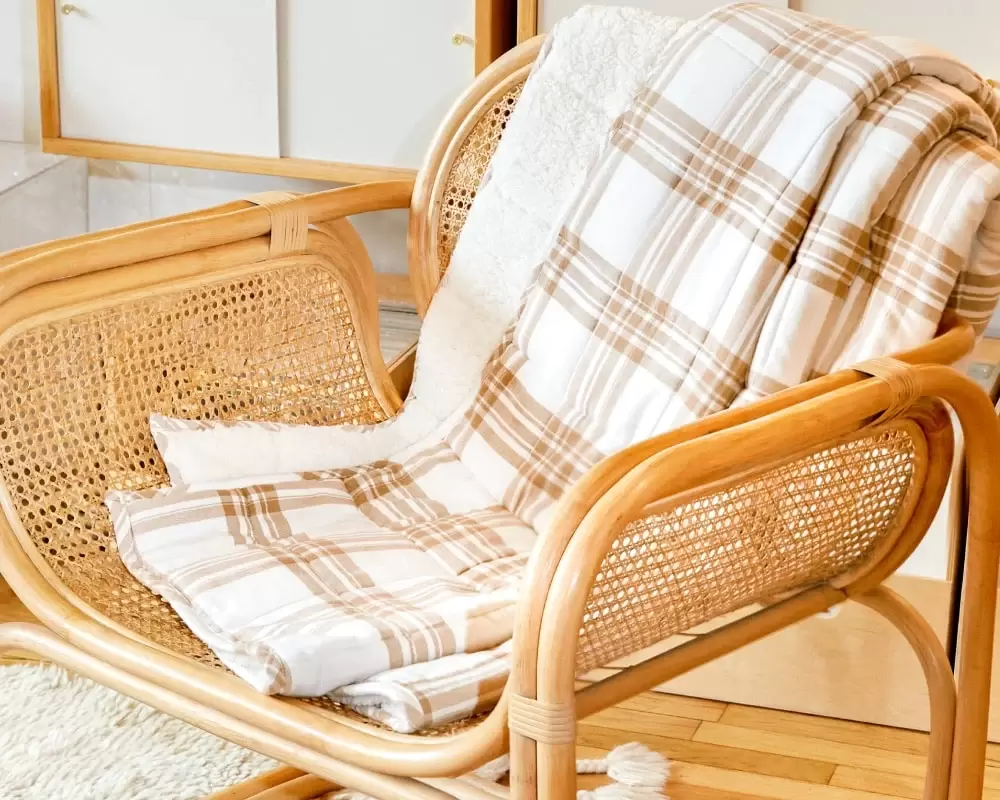 A jersey chunky-knit blanket that feels like your favorite T-shirt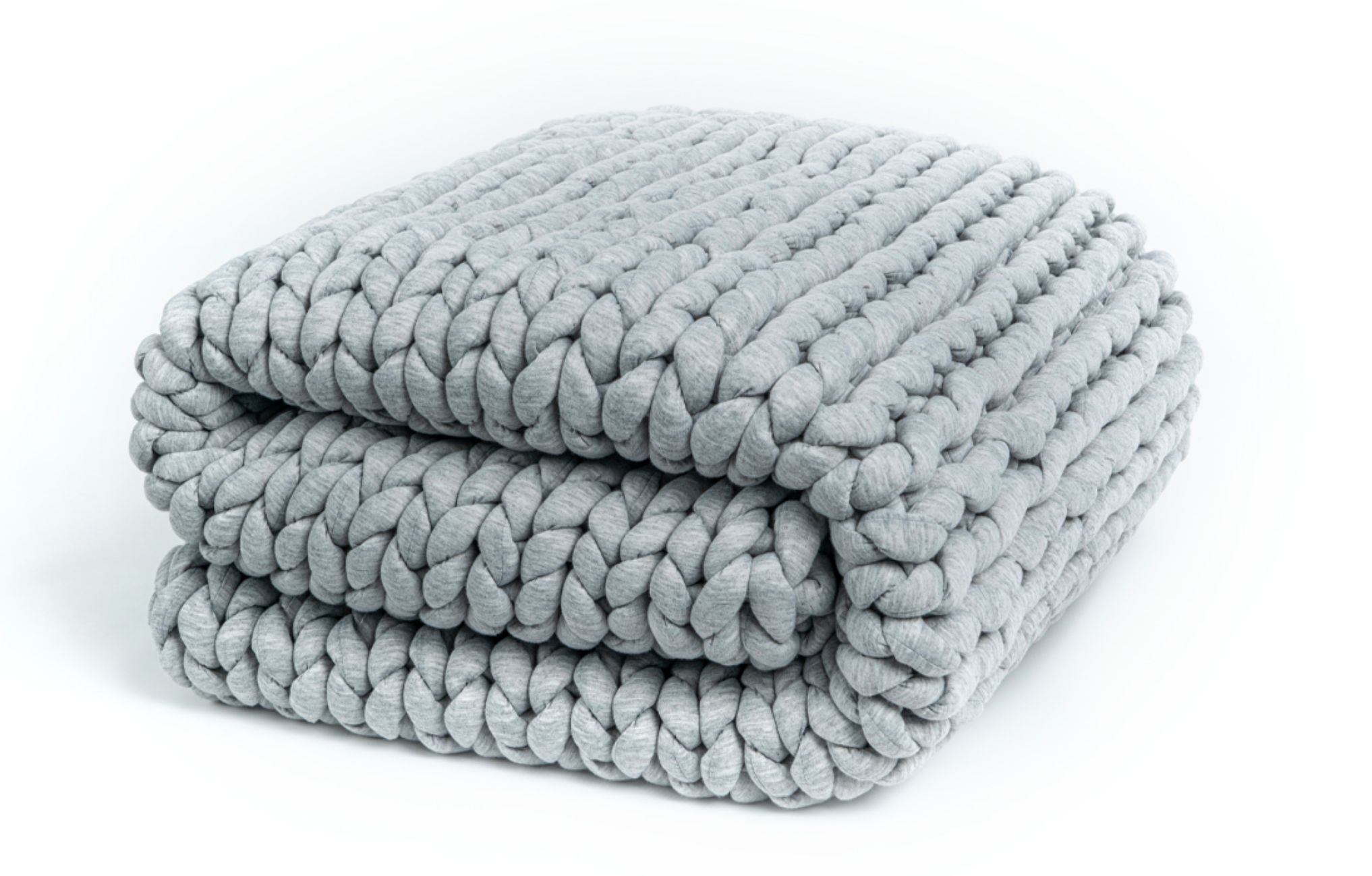 A bamboo chunky-knit blanket that looks amazing