Burundi's President Returns To Country Amid Coup Unrest
Rival groups are vying for control of Bujumbura after contradictory remarks over the success of the military's attempt to overthrow the president yesterday.
After fleeing to Tanzania in the midst of a coup attempt, Burundi President Pierre Nkurunziza has returned to the country, according to a Reuters report.
A text message sent from Nkurunziza's office said, "President Nkurunziza is back in Burundi after the attempted coup. He congratulates the army, the police and the Burundian people."
Gunfire has been heard and plumes of smoke have risen over Burundi's capital Bujumbura earlier on Thursday amid confusion surrounding the success of an attempt by a general to overthrow President Pierre Nkurunziza the day before.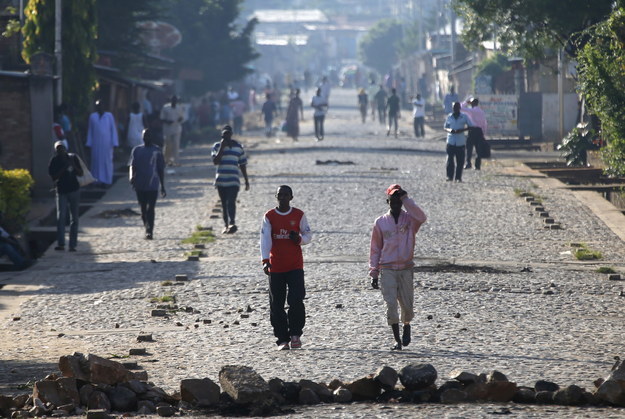 Rival factions are currently vying for control of the city. A senior military source said that forces loyal to Nkurunziza had retaken charge of large swathes of the city, while coup leaders said they were still in control. Heavy fighting and shelling was reported in the vicinity of the state TV building, according to the BBC.
However, Army Chief of Staff General Prime Niyongabo said Thursday the coup attempt had failed, Reuters reported. It was another high ranking army officer, General Godefroid Niyombareh, who claimed to have overthrown Nkurunziza yesterday.
The BBC's correspondent in the land-locked nation tweeted that national radio had ceased broadcasting.
According to Reuters, the station was airing a message from Nkurunziza, who was in Tanzania when the coup attempt happened. He was speaking from an undisclosed location when the broadcast was cut. He said:
"I condemn that group of coup plotters. I thank soldiers who are putting things in order, and I forgive any soldier who decides to surrender."
Several independent radio stations have reportedly come under attack overnight.
Agence France-Presse's correspondent in Bujumbura said that an uneasy tension had come over the city, with many residents afraid to leave their homes: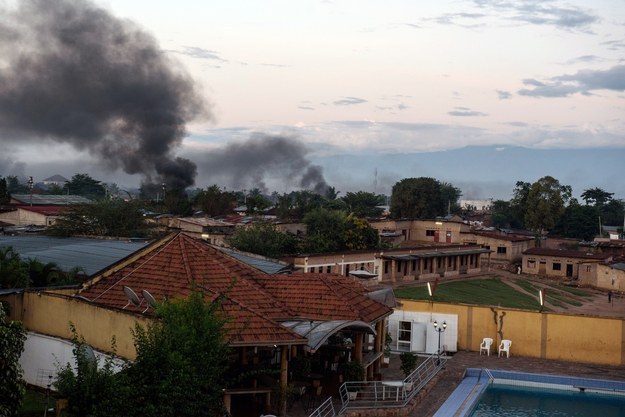 Onasphore Ndayishimiye was one of a small amount of Bujumbura residents who braved the Thursday morning commute to work, and said he only narrowly avoided being shot: "The police saw me and shot at me. I put my hands up and dived on the ground."
Ndayishimiye said he was shaken, but unhurt.
Another city centre resident said Wednesday night had been terrifying, with police and members of a pro-Nkurunziza youth wing fighting in his neighborhood.
Protests erupted in Burundi in late April after Nkurunziza announced he would seek a third term in June's elections. Opponents argued this was against the country's constitution, which only allows presidents to serve two terms. Nkurunziza claims his first term did not count, as he was appointed by parliament, rather than elected.