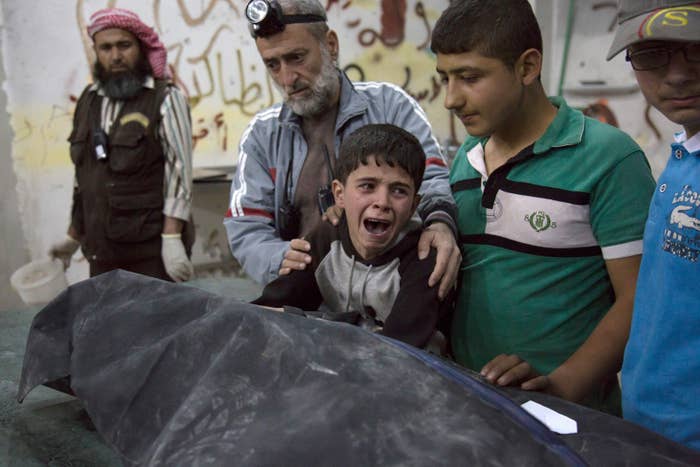 At least 50 people have been killed in Aleppo, Syria, after an airstrike Wednesday night hit a hospital supported by Doctors Without Borders, the aid group said Friday.
"The sky is falling in Aleppo," said Muskilda Zancada, head of the MSF's Mission Syria, in a statement on Friday. "The city, consistently at the front lines of this brutal war, is now in danger of falling under a full offensive, no corner is being spared."
The group — known internationally by its French name, Médecins Sans Frontières (MSF) — said Thursday put toll from the strike at Al Quds hospital at 14, which included at least two doctors, and added that the count was likely to rise.
One of the doctors killed was the hospital's last pediatrician.
Hospital staff at the scene said one blast directly hit the building, reducing it to rubble, according to an MSF statement.
Video footage from the Associated Press shows the chaos that engulfed the area shortly after the airstrikes Wednesday night.

The hospital, considered the primary center for pediatric care in Aleppo, includes 34 beds, offered services like obstetric care, and featured in- and outpatient departments and a theatre.

Eight doctors and 28 nurses worked there full-time.
Muskilda Zancada, MSF head of mission, Syria, said the organization "categorically condemns this outrageous targeting of yet another medical facility," and asked, "Where is the outrage among those with the power and obligation to stop this carnage?"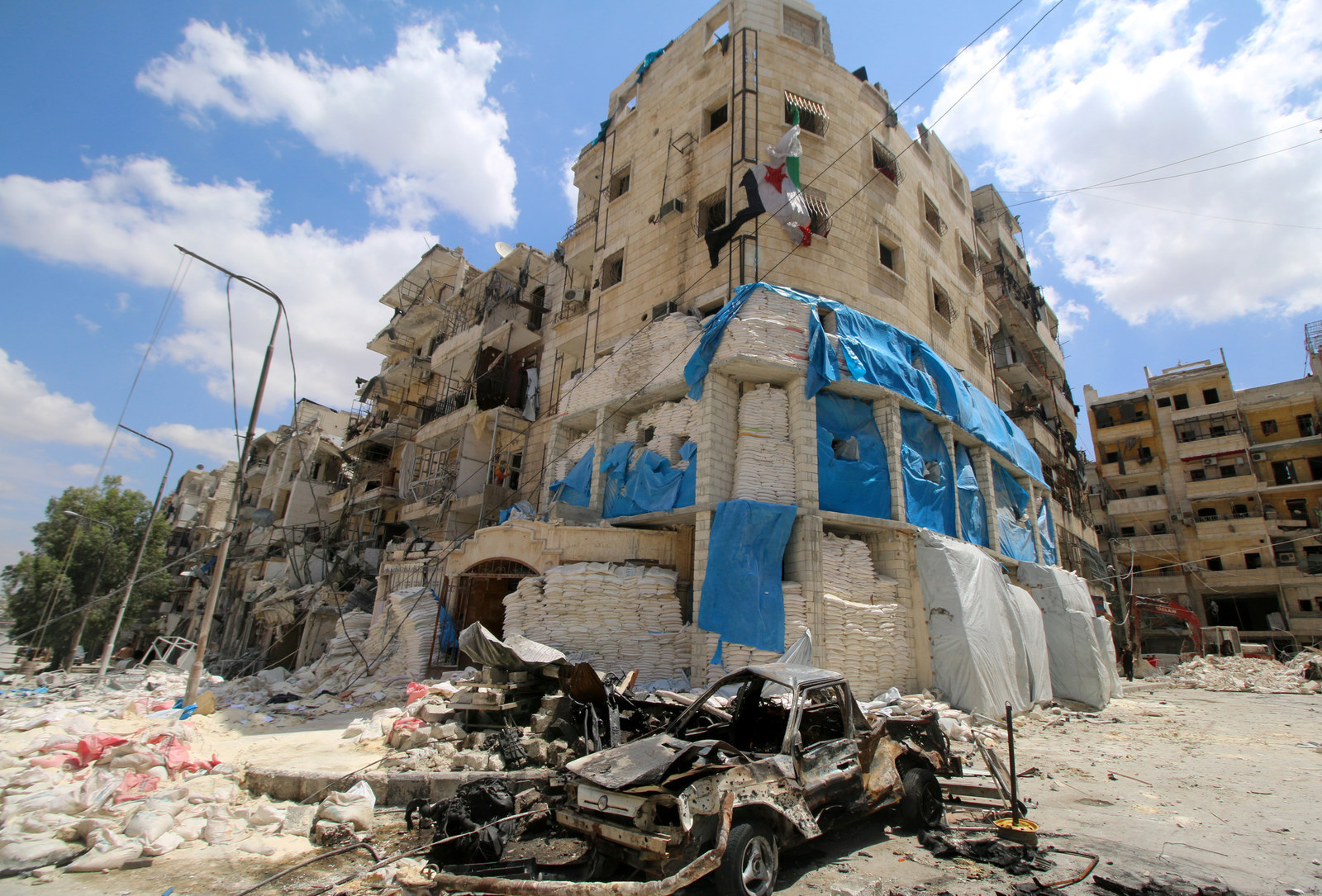 Valter Gros, who runs the International Committee of the Red Cross (ICRC) in Aleppo, described the affect that constant blasts has had on civilians.
"Wherever you are, you hear explosions of mortars, shelling and planes flying over," he said in a statement sent to BuzzFeed News.
"There is no neighbourhood of the city that hasn't been hit. People are living on the edge. Everyone here fears for their lives and nobody knows what is coming next."
Gros urged fighters to spare civilians and to not use weapons that cause widespread damage as they carried out their attacks.
Otherwise, he said, "Aleppo will be pushed further to the brink of humanitarian disaster."
It is not yet clear who is responsible for launching the apparent airstrike.
MSF has increasingly voiced its anger after a number of its hospitals were attacked in areas of conflict in recent months, including in Syria, Afghanistan, and Yemen, resulting in dozens of fatalities.

In February, MSF said there had been an "unprecedented" surge in attacks on health facilities.