A number of airstrikes targeted the Syrian city of Idlib late Monday and killed several people — including children — after an area surrounding a hospital was hit, a doctor and an activist who witnessed the bombing told BuzzFeed News.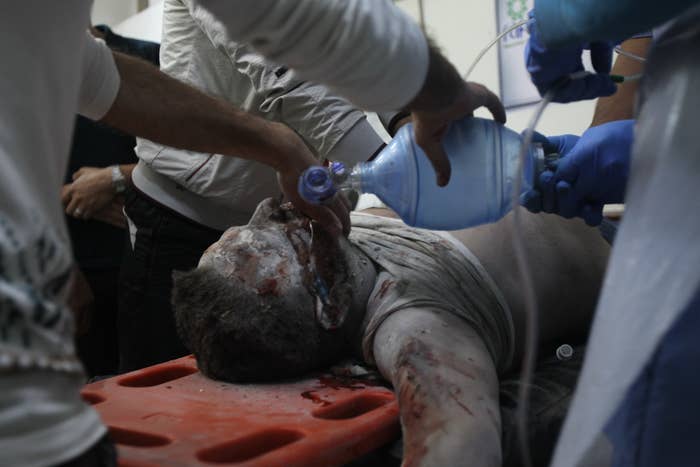 Dr. Munther al-Khalil, who runs the opposition's Ministry of Health in Idlib, told BuzzFeed News he "saw everything with my own eyes," as warplanes struck the city with consecutive strikes on Monday night. According to him, 50 civilians were killed in the strikes, and more than 250 people were injured. Several more are missing, he said.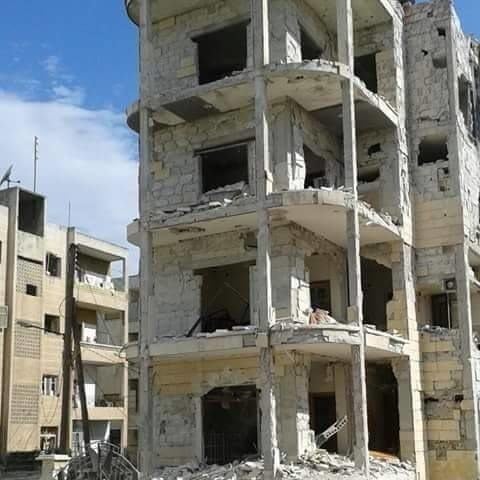 One of the airstrikes hit an area next to the national hospital in the city. Although the main building was not directly hit, some of its facilities were destroyed and it is now out of service, Khalil said.
The hospital "is closed, because maybe there will be another attack," Khalil said.
"A hospital for dialysis is also out of service after the warplanes destroyed three ambulances," he told BuzzFeed News. "Three villages in the Idlib countryside were also bombed, which has destroyed a vaccine center."

Khalil said the area bombed on Monday was a civilian area. "All the victims are civilians," he said. More than 15 children have been killed."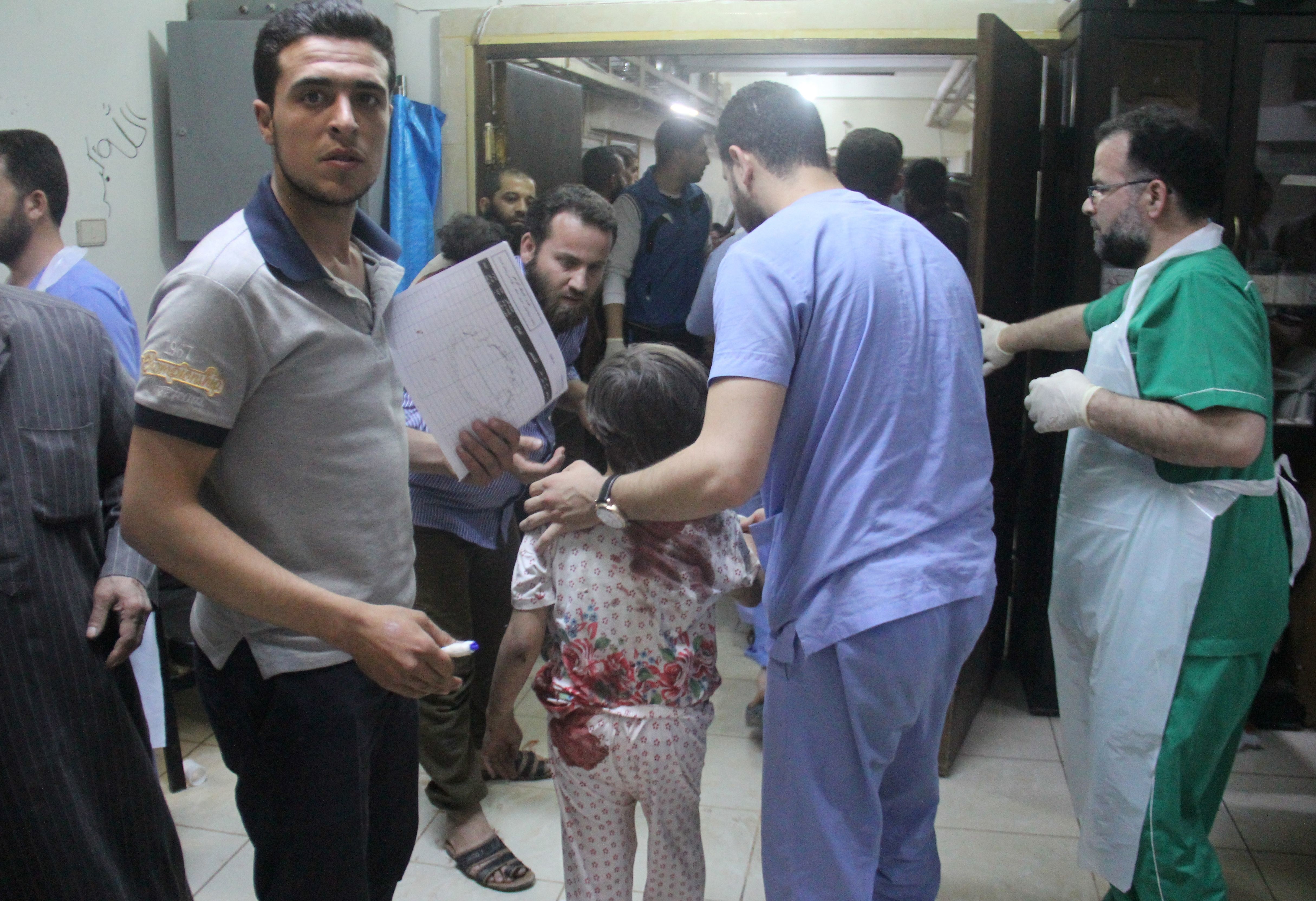 Ammar Abdullah, an activist in Idlib, told BuzzFeed News he also witnessed the airstrikes, and confirmed there are no armed fighters in the area.

"I heard a scary voice and I ran to the hospital," Abdullah said. "I was taking photos and I tried to help the [Syrian] Civil Defense save people."

Abdullah said all the hospital's windows and doors had been shattered by airstrikes, and that the Syrian Civil Defense, a grassroots group of civil defense volunteers known as White Helmets, was still trying to find people under the rubble as of early Tuesday afternoon.

Online, activists posted images and videos that purported to show the White Helmets rescuing a young child from the rubble on Tuesday.
According to the Syrian Observatory for Human Rights, at least 10 airstrikes had been carried out by Russian warplanes and killed at least 23 people, including seven women and children — figures which were also reported by Reuters.

Following the reports, Russia's Ministry of Defense issued a statement denying that its warplanes carried out the airstrikes.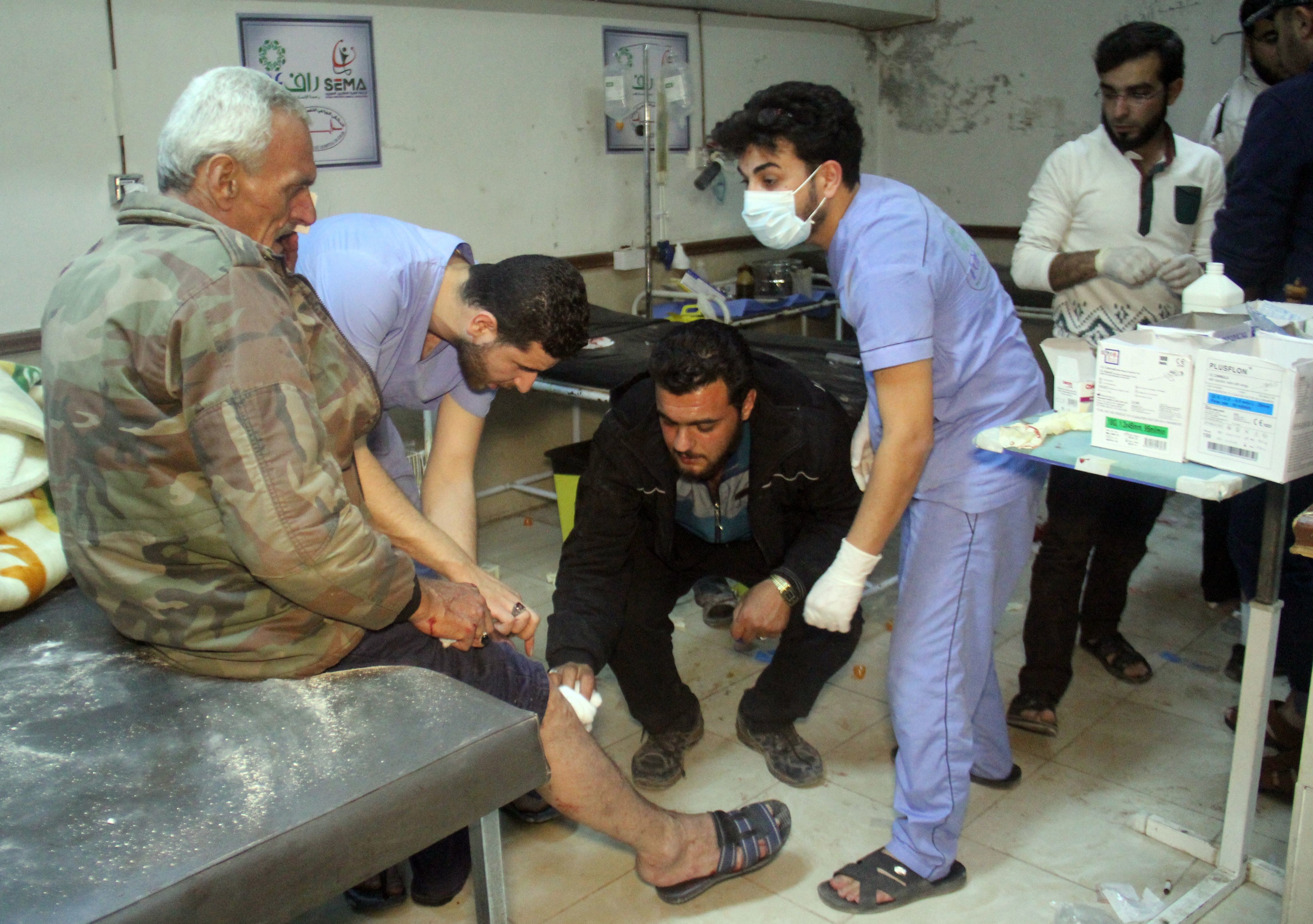 In remarks published on Russia's English-language news network RT, Major General Igor Konashenkov, a Defense Ministry spokesperson, said, "No combat missions, let alone delivering airstrikes, have been performed by the Russian Air Force in Idlib province."
He went further and criticized reports that linked the airstrikes to Russia, saying, "We urge people to remain critical of any scare stories spread by the 'British tandem' of the Syrian Observatory for Human Rights and Reuters news agency."