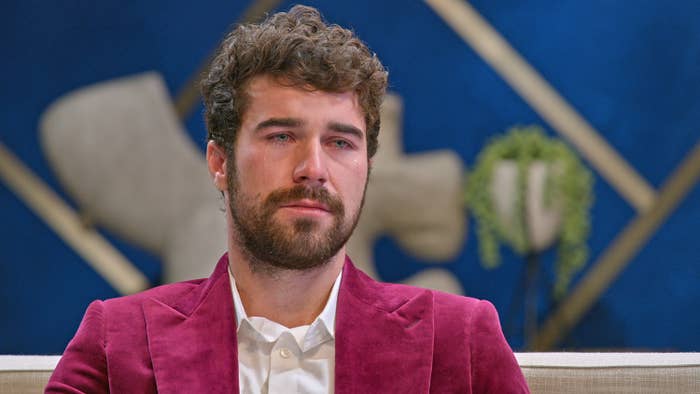 Warning: Contains spoilers for Season 3 of Love Is Blind.

Love Is Blind has come to a certain maturity point. The Netflix reality show's contestants know what to expect from the process and how to play the game. (Date in the pods, sight unseen; get engaged; get married.) In the show's third season, this meta milestone produces some special moments — when "sexual kung fu" proponent Andrew sprinkles fake tears into his eyes, it can only be admired — but also one of the show's most spectacularly unpleasant scenes to date.
When realtor Cole and flight attendant Zanab reach the altar, it's tense. The couple have proven to be a devastatingly poor match. As soon as they finally see each other, the wrong kind of sparks fly. He is not initially as attracted to her as he is to another contestant, Colleen. They move in together, but she has never lived with a partner, and his clutter seems to physically hurt her. He throws used towels wherever; when she first sees his home, flies are hovering around the toilet. They argue a lot. During one argument, he spits, rhetorically, "Are you bipolar?" When Zanab is unhappy, she generally responds with a complaint so classically passive-aggressive it feels like a line from a '90s sitcom about harridan wives. ("Is this dirty? Do you know where you can put it? In a laundry basket.")
Which is why, when Zanab unleashes a passionate, articulate rejection at the altar, it shouldn't be surprising. But it is more cutting than expected, underscored by pain and hurt. "You have disrespected me, you have insulted me, you have critiqued me, and for what it's worth, you have single-handedly shattered my self-confidence," she says. It feels designed to be "her moment," much like Deepti's Season 2 rejection of the villainous Shake: a rom-com heroine declaration that this guy is an asshole who doesn't deserve me. Cole stands there, blinking his way through. "It's one of the worst experiences of my life," he says to the camera after the ceremony is over.
Love Is Blind has devolved into an even crueler version of itself. Contestants' incompatibility festers under the show's unflinching gaze, which reveals just how unprepared its cast is for matrimony or even relationships. In a People interview published this week, Cole confessed: "I wish we could do it over and have more conversations beforehand." The thing is, they could have had more conversations at any time. Nothing was stopping them from working through their communication issues constructively or seeking advice from experts or loved ones. Instead, they end up revealing their sore points and lack of relational skills in front of millions of people.

Love Is Blind has always leaned into mess. But this season's cast seems even less capable of handling the high-pressure emotions, as well as more aware of the show's exploitative nature. Their families seem more fed up at the spectacle. And the premise itself seems more perverse than ever.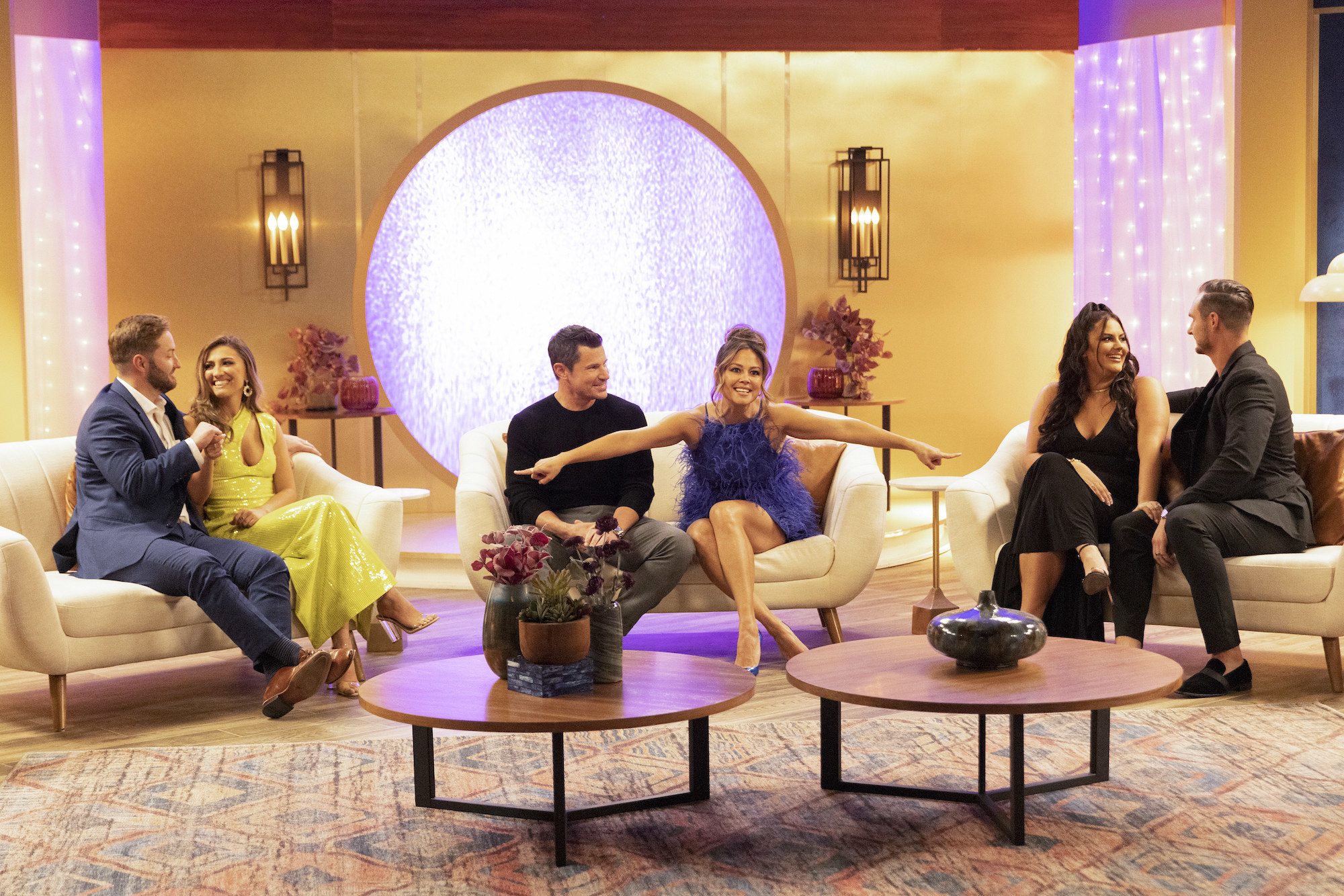 In its first season, Love Is Blind could at least position itself as wide-eyed and fairy-tale-minded. Its concept relies on the idea that people make poor romantic decisions based on shallow factors, swiping right on attractive features, fatless bodies, and human musk. Take away these putatively unreliable visuals and pheromones, and what you have is pure connection, the kind geriatric millennials dreamed of in the early days of the internet: You could be anyone or anything, and someone might still love you for your voice, wit, and opinions.

That first season "proved" the concept with two successful couples. Rocky duo Amber and Barnett seemed unready for many of life's demands, let alone the commitment of marriage; yet they eventually wed and are still together. But Lauren and Cameron, a winningly earnest pairing, are the franchise's crown jewel. They too said "I do" at the Netflix altar and are now reaping the rewards of modest TV fame with millions of Instagram followers, brand deals, and a YouTube channel.
In its sophomore showing, Love Is Blind fell to a nadir. There was one obvious villain: shameless veterinarian Shake, who earned viewers' ire after repeatedly expressing his lack of attraction to fan favorite Deepti. Two weddings ensued; neither lasted. One couple, volatile Shayne and hopeful Natalie, ended their onscreen journey not with a wedding but a frightening outburst that made the finale feel like an intervention. (Shayne later claimed on a podcast that contestants have little choice about going to the altar: "The night before, I hit up the producers and whatnot," he told Nick Viall on The Viall Files. "But we have to see it through … I'd have a fat lawsuit on my hands.") If any IRL Disney princesses out there still claimed to believe in the concept, their faith likely flagged.
While the show's hasty courting operation and wedding ultimatum have always seemed ridiculous, this season seems even more cruel. Part of that is casting. Some of the cast, like season villain Bartise and tender ballet dancer Colleen, are just 25. Many have relationship baggage; Matt and Cole, both in their late 20s, have both already been divorced. Thirty-two-year-old Zanab has never had a partner serious enough to cohabitate with before.
But within the logic of the show, they cannot work any of this out quietly or slowly. They have to become experts in who they are and who they want to marry and why, with a public wedding looming on the horizon. When Matt lashes out at Colleen for calling Cole, whom she also dated in the pods, attractive, it isn't fun to watch his unprocessed anger unleash; in the reunion, she again seems on the verge of tears when discussing that incident. It is not entertaining to listen to Bartise tell his older fiancé Nancy that he's OK with abortion only if a pregnancy is "unplanned and you're, like, youthful and still learning." (And only once: "I think you get one pass.") As one Redditor commented, "I really wish they wouldn't bring younger men on the show."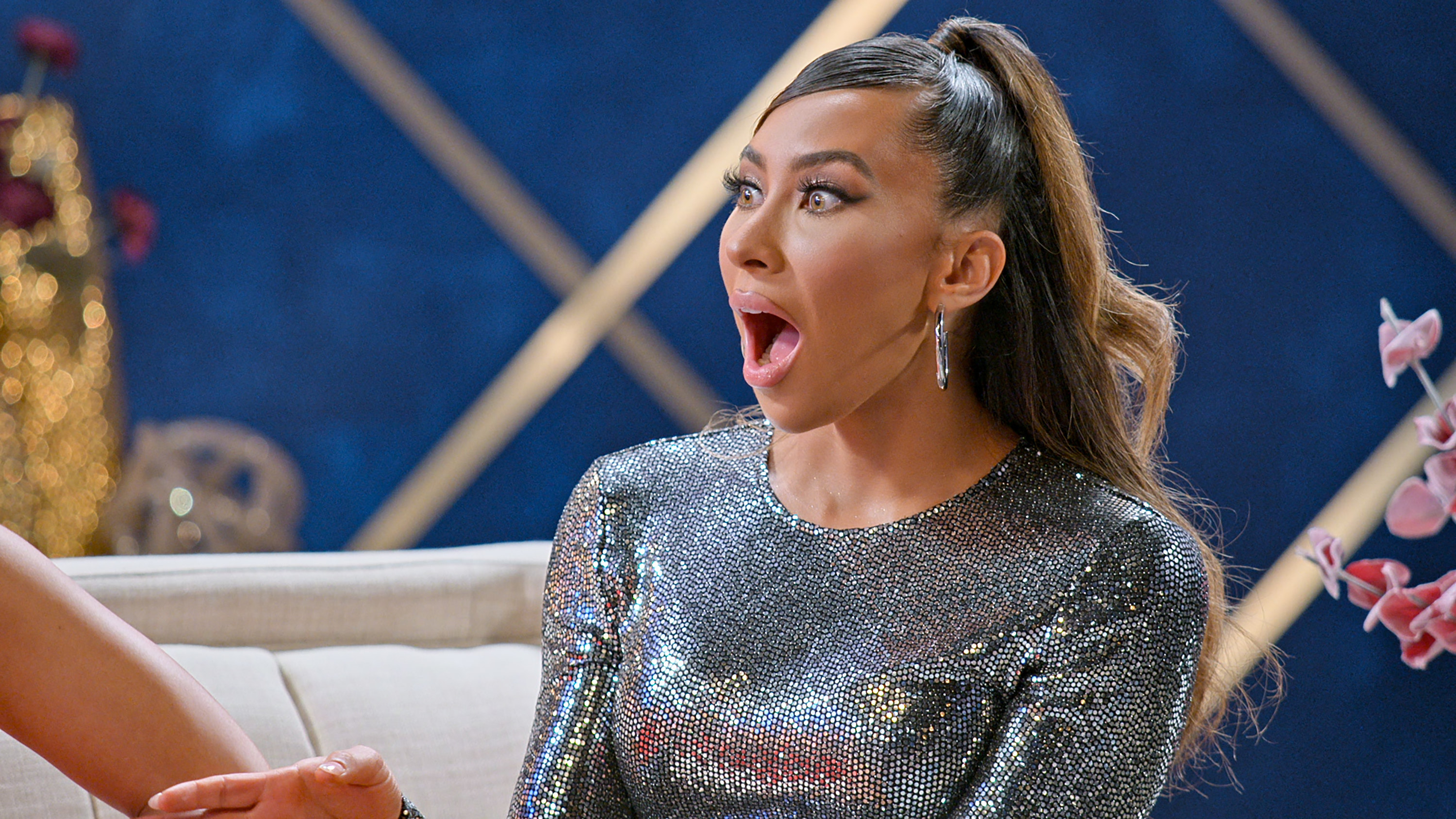 This obvious lack of relationship experience makes the season feel like a higher-stakes version of the uncomfortable nightclub meme. Bartise and Nancy, another clear mismatch, struggle when they get out of the pods. She has investment properties; he's at the beginning of his career. He is convinced he's ready for marriage despite being younger than his fiancé, but does a bad job of managing his obvious attraction to Raven, whom he also dated in the pods. When asked about it at the reunion, he says something reasonable — that he doesn't think his feelings of being attracted to Raven were inappropriate. It's true, but he wasn't able to manage his reaction in an acceptable way. Love Is Blind is unforgiving of any nuance, putting anyone's most unflattering thoughts on blast. Of the abortion discussion, he says, "Nancy and I were honest with each other with all these fricking cameras around knowing millions of people were going to listen to this conversation."

It's also more obvious than ever how uncomfortable the "weddings" are for attendees. The hinge of do you or do you not has always been the capstone moment of Love Is Blind. As the potential spouses dress up and prepare to walk down the aisle, families and friends sit in the audience, waiting to hear the contestants' decision in real time. Crucially, some families do not participate, and it always feels like a glaring gap. This season, that becomes more of a plot point than in previous seasons. Cole's family refuses to meet Zanab or come to the wedding, which devastates her. (In an interview, she told People their relationship could have turned out differently if his family had been involved.)
But it's clear why any family would draw the line at appearing on the show, especially after, say, watching Bartise reject Nancy at the altar. Her brothers are enraged; her mother is desperate to be with her afterward, not heeding Nancy's pleas for her to go away. It's not just the engaged couple who suffer — everyone seems embarrassed and furious.
In fact, one way to get a happy ending on this show is to recognize the premise for the farce it is. That's what happens with SK and Raven, the season's slowest-burn couple. Once outside the pods, they don't rush to have sex, nor do they seem to immediately connect. In the real world, that would be a totally normal course for dating someone. SK is headed to graduate school at Berkeley, and Raven has no plans to move from Dallas. SK comes from a huge Nigerian family, and Raven's family chose not to attend the wedding. None of it seems to really work. On the show, their journey is framed as quaint and a little odd. But they get their happy ending. In the reunion, it's revealed that they're still seeing each other. That's probably one of the few ways Love Is Blind actually makes sense: as a way to meet someone you wouldn't normally, and proceed with your relationship outside the world of the show.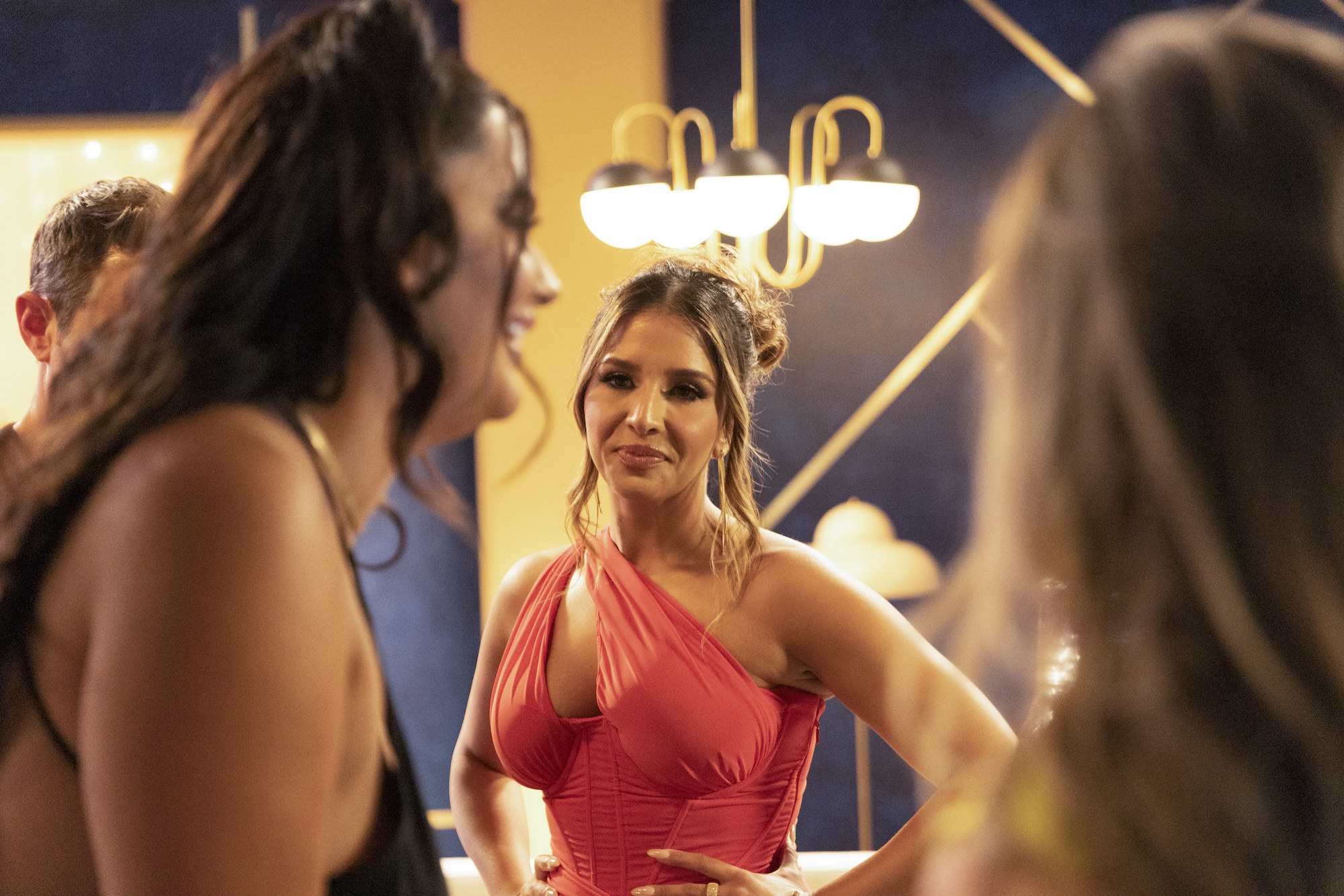 The people on Love Is Blind, as in other reality fare, often say they are aware of what's happening. "I know what I signed up for," they'll say, before they go ahead and make giant mistakes. But apart from prurient fascination, this drama offers little upside. There's no Real Housewives schadenfreude of watching rich people wreck themselves, or any Couples Therapy relatability. The Bachelor–level fame and financial rewards aren't likely. One third-season couple, Alexa and Brennon, seem to have come through the flames without much damage; they got married, good for them. Otherwise, this show feels like out-of-state local news, an in-depth unraveling of lives that barely relate to yours.

In the reunion episode, the Zanab and Cole show continues. She accuses him of policing her eating, for example, telling her not to eat two tangerines before a big meal. He calls her a liar. She says she forgives him and wants him to be happy. He cries. The episode ends with footage of the conversation she referenced, which seems relatively mild. Despite the show's smug implication, it's not really a smoking gun. It's merely a slice of life that confirms what we already knew — their personalities and triggers are no match for each other.
When Vanessa Lachey asks if anyone regrets going on the show, Cole says he does, a little. "Look at what I've done," he says. "If I destroyed someone's self-esteem, then I regret it. … I said some things that I would never say." He keeps talking, now crying pretty hard. "I didn't understand our wedding day. It didn't make sense to me in any way. I'm just going to bury myself in work and not date anyone again, because that was hell." ●
Correction: The timing of Shake's proposal to Deepti was misstated in an earlier version of this post.