When she accepted her Oscar for Best Supporting Actress, Patricia Arquette used her acceptance speech to champion women needing equal rights.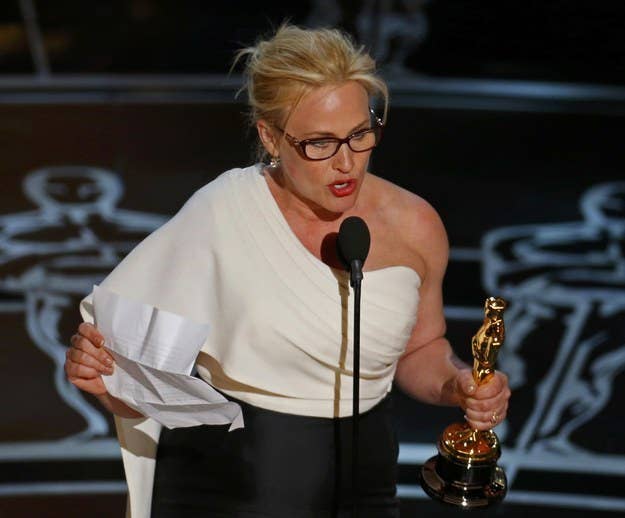 Then she headed back to the press room and expanded on her original statement.
According to the official transcript, Arquette said, "So the truth is, even though we sort of feel like we have equal rights in America, right under the surface, there are huge issues that are applied that really do affect women. And it's time for all the women in America and all the men that love women, and all the gay people, and all the people of color that we've all fought for to fight for us now."
People saw her additional words as less inclusive than her original ones.
They felt even though her original speech was inspiring, her follow-up leaves out big, important groups of people.
On Monday morning, Arquette defended her remarks on Twitter:
Arquette's representative did not immediately respond to a request for comment.