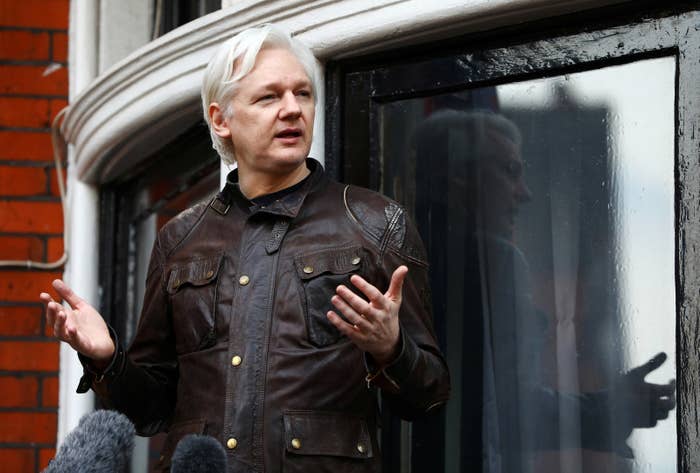 The Senate Intelligence Committee has asked WikiLeaks founder Julian Assange to testify before the panel as part of its Russia investigation, WikiLeaks said Wednesday, posting a letter from the bipartisan committee leadership on Twitter.
The letter, dated Aug. 1, is marked "committee sensitive" and signed by Sens. Richard Burr and Mark Warner, the committee chair and vice chair, respectively. Spokespeople for Burr and Warner declined to comment.
The letter doesn't get into specifics on what the committee wants to discuss with Assange. It says the committee is "conducting a bipartisan inquiry into Russian interference in the 2016 U.S. elections" and asks that Assange make himself "available for a closed interview with bipartisan Committee staff at a mutually agreeable time and location."
But WikiLeaks has been scrutinized for its role in disseminating emails and documents stolen from the Democratic National Committee and other Democratic officials. Special counsel Robert Mueller, who is running a criminal probe, recently indicted 12 Russian military officers for the hacking. Assange has previously denied receiving the hacked materials from the Russian government.
The committee has been investigating Russian election interference since January 2017 and has recently held public hearings on topics such as election security and social media. The invitation shows that the probe is likely far from its end.