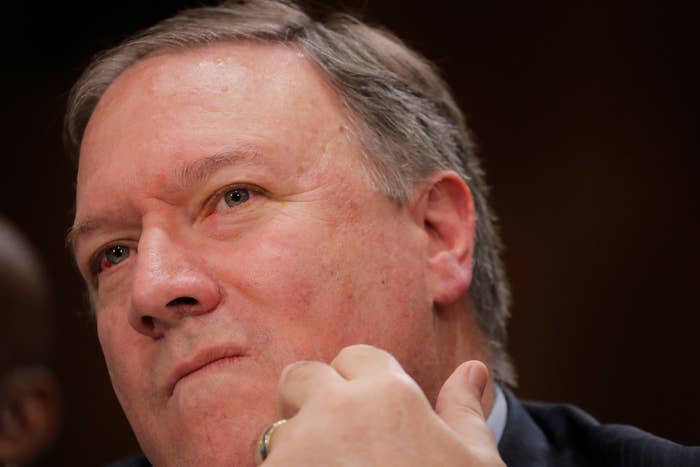 Secretary of State Mike Pompeo told the Senate Foreign Relations Committee Wednesday that North Korea is still producing nuclear fuel, but he provided little hard information about the summits that President Donald Trump has held recently with North Korean leader Kim Jong Un and Russian President Vladimir Putin.
The hearing was the first full committee session in more than a year devoted to relations with Russia and North Korea, and Pompeo spent much of it trying to rebut questions that cast Trump's public statements on Russia as conflicting with US foreign policy.
But he did answer significant questions about North Korea, saying, "Yes, they continue to produce fissile material" — though he declined to answer whether the North Korean nuclear program was advancing, saying he didn't want to undercut ongoing negotiations. He assured senators he would address those issues at a closed hearing in the future.
On Russia, Pompeo would not allow that Trump's public statements could undercut diplomatic relations or negotiations. Repeatedly, Pompeo argued that what Trump told Putin in their secret one-on-one meeting was less germane than Pompeo's own pronouncements on US policy.
"Presidents are entitled to have private meetings," he snapped back at Sen. Robert Menendez of New Jersey, the top Democrat on the committee. "I'm telling you what foreign policy is."
Menendez later took Pompeo to task, raising his voice and adamantly rejecting the assertion. "When the president speaks, that is US policy," Menendez said.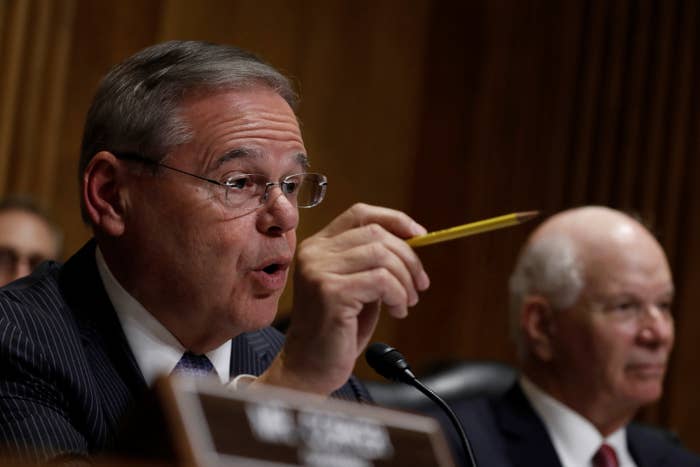 Earlier in the hearing, Menendez had asked if Trump had pressed Putin to withdraw Russian troops from Eastern Ukraine and Crimea, the Ukrainian peninsula annexed by Russia in 2014. Pompeo pointed to the Crimea Declaration, which the State Department issued on Wednesday, and which calls on Russia to end its occupation of Crimea. "The president was very clear with Vladimir Putin on US positions," he said.
But he made no mention of Trump's failure to push back during his joint news conference with Putin after the Helsinki summit when Putin characterized Ukraine as being the party not adhering to previous agreements on Ukraine.
When Sen. Benjamin Cardin, a Maryland Democrat, asked whether Putin and Trump had discussed US sanctions on Russia, Pompeo answered only that there would be no easing of US sanctions. When he asked if there was any discussion of the Magnitsky Act — the legislation pushed by financier Bill Browder, and named after his lawyer, who died in a Russian jail cell after uncovering and alleging tax fraud — Pompeo said there would be no policy changes.
Pompeo also tried to push back against the "narrative" that the president is weak on Russia, calling the number of sanctions that the US had imposed on Russians "facts." Cardin, who coauthored the Countering America's Adversaries Through Sanctions Act, which required that those sanctions be imposed, noted that Trump "complained when he signed it."
When New Hampshire Democratic Sen. Jeanne Shaheen asked if Putin and Trump had discussed a change in the US role in Syria, Pompeo replied that the policy hadn't changed. When Shaheen said that that wasn't the question, Pompeo insisted, "Senator, it's what matters."
When Republican Sen. Jeff Flake of Arizona thanked Pompeo for the State Department's quick dismissal of Russia's "offer" to help in special counsel Robert Mueller's investigation by questioning the indicted Russians in exchange for being able to question Americans — including former Russian ambassador Michael McFaul, Pompeo was quick to credit Trump. "These are the president's policies. The statement was from the US president's State Department," he said.
Flake then pointed out that Trump had praised the Putin proposal initially. "The US president said it was an incredible offer," he said.
How much credit or blame Trump should receive for policy toward Russia was a theme throughout the hearing. "Much of what you're hearing today has nothing whatsoever to do with you," committee chair Bob Corker, a Tennessee Republican, told Pompeo. "It's the president."
But Pompeo reiterated his position that Trump is calling the shots. "You somehow disconnect the administration's activities from the president's actions. They're one and the same," he said.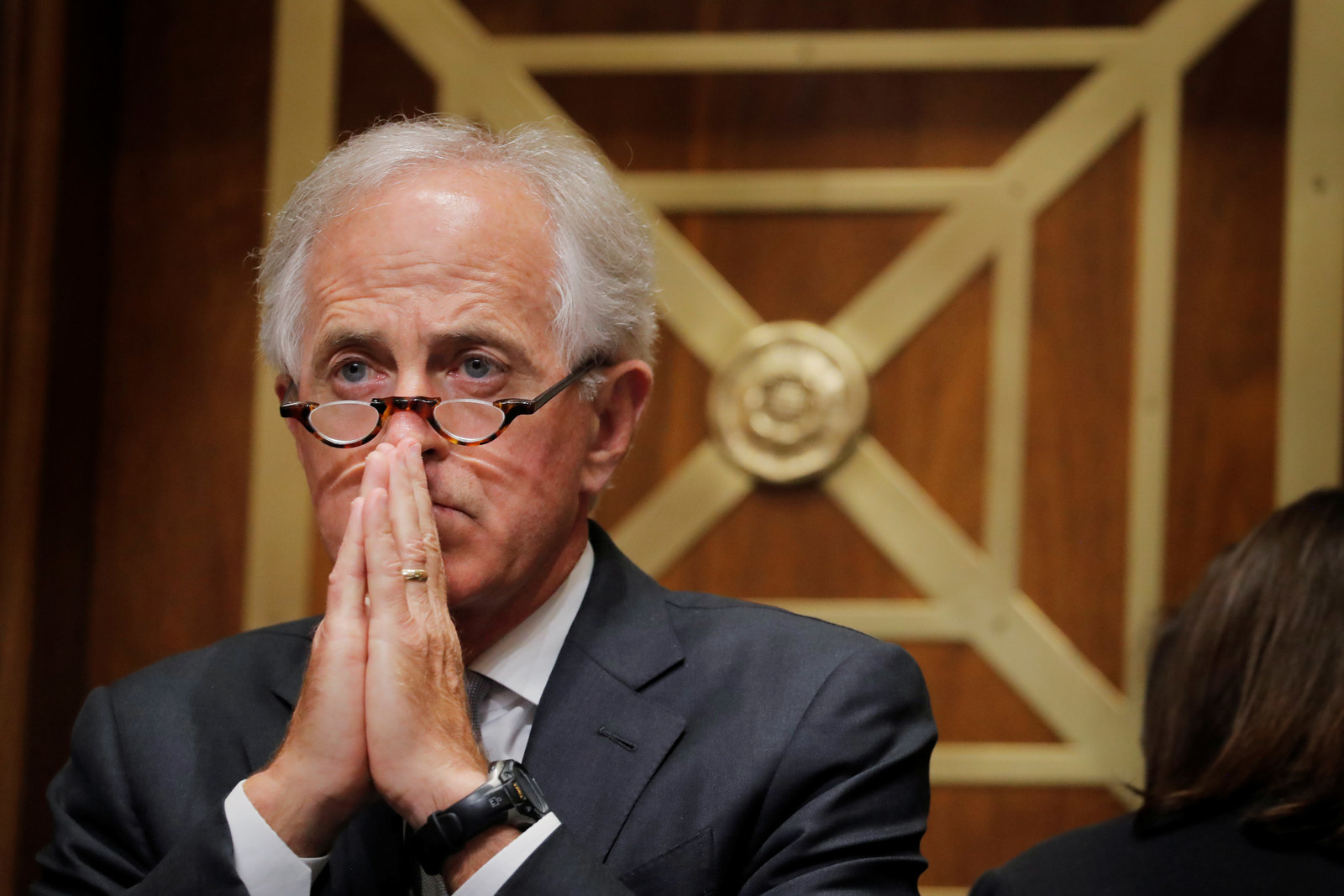 Corker wasn't buying it. After all, this hearing came after a year that featured the Trump White House's pullback on sanctions teased by US Ambassador Nikki Haley; reports that Trump was upset with the number of diplomats expelled in response to the nerve agent poisoning of a former Russian spy in the United Kingdom; the White House's delayed response to the offer from Russia to interview Americans on charges State Department spokesperson Heather Nauert called "absurd"; and Trump's claims that the US investigations into alleged Russian election meddling are to blame for the poor state of US–Russia relations.
"I notice that you're not responding to what I'm saying," Corker said. "It's the president's public statements that create concern."
Democrats and some Republicans pounded the theme. In a heated exchange, Sen. Chris Murphy, a Connecticut Democrat, argued that US allies and adversaries rely on the president's statements to shape their policies. He singled out Trump's recent statements that suggested NATO member Montenegro could begin a third World War with Russia. Pompeo responded by saying he wanted to talk about US policies, not Trump's statements.
"The policies are statements," Pompeo said.