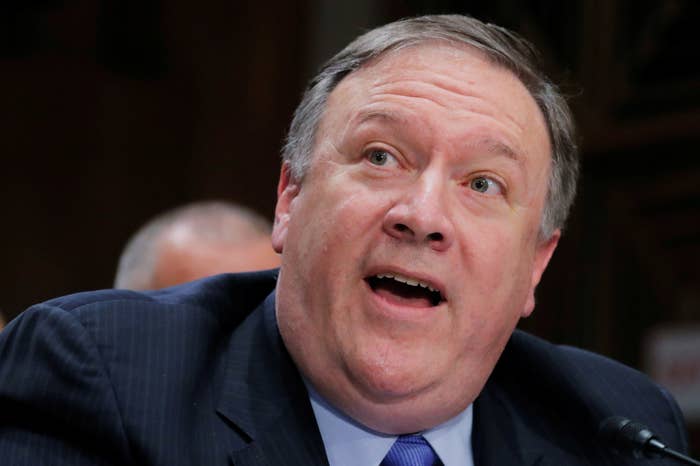 Virginia Sen. Tim Kaine questioned Secretary of State Mike Pompeo on a BuzzFeed News story Wednesday that detailed the lack of communication between the White House and the Defense Department during a Senate Foreign Relations Committee hearing.
Kaine, after chastising the Trump administration for demoralizing members of the intelligence community — many of whom, he noted, are residents of Virginia — questioned Pompeo on whether Army Gen. Joseph Votel, the commander of US forces in the Middle East, had been briefed on President Donald Trump's recent summit with Russian President Vladimir Putin. He cited Votel's recently expressed hesitancy to work with Russia in Syria, and a Russian Defense Ministry statement that suggested Votel was disagreeing with the official position "of his supreme commander-in-chief."
Kaine then referred to the BuzzFeed News piece that detailed the chaos created at the Pentagon when it was kept out of the loop by the White House. Kaine read a list of headlines included with the story from news stories about the Pentagon being caught off guard by White House defense announcements. Kaine called the headlines "instructive." Pompeo did not respond.

Kaine moved on to ask whether the Trump administration accepts the prohibition on US–Russia military cooperation included in the National Defense Authorization Act. Pompeo said the administration would "follow the law."