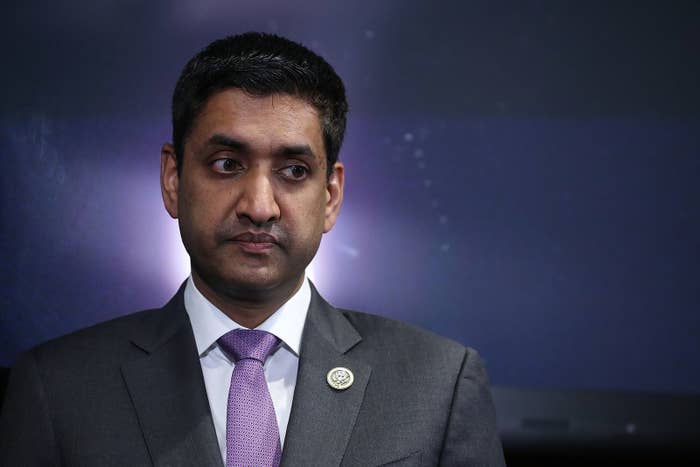 Despite the Trump administration's actions against Saudi Arabia, including the sanctioning Thursday of 17 Saudi officials linked to the death of journalist Jamal Khashoggi and the end earlier this week of refueling support for Saudi warplanes, Democrats in the House and Senate expect to push for the US to do more to punish Saudi Arabia.

Sen. Jeanne Shaheen, a New Hampshire Democrat on the Senate Foreign Relations Committee, called the sanctions announced Thursday "a positive first step" but said that they did not include key Saudi officials believed to have been involved in Khashoggi's murder. She did not name those officials, but two notable omissions from the list of Saudi officials sanctioned Thursday were Ahmed al-Asiri, the former deputy intelligence chief whom the Saudis have said was responsible for organizing a mission to bring Khashoggi back to the kingdom, and Saudi Crown Prince Mohammed bin Salman, whom many believe was actually responsible for ordering Khashoggi's murder.
"Everyone who had a hand in Khashoggi's brutal murder should be subject to strict sanctions, and, as I review this list, it's clear that it is not comprehensive," she said. "America's response to Khashoggi's murder has significant implications for our credibility around the globe, and there must be further sanctions on Saudi leadership who ordered this assassination."

Democrats in the House shared similar sentiments. "An important step in holding those responsible for the horrendous murder of Jamal Khashoggi accountable," tweeted Rep. Lois Frankel, a Democrat from Florida and a member of the House Foreign Affairs Committee. "#SaudiArabia has spent millions on Trump businesses, lining @POTUS pockets in an attempt to buy his complicity. The administration has to do more to truly pursue justice."
Democrats were exasperated with efforts not only to hold Khashoggi's killers responsible, but also with the administration's stance toward the war in Yemen. House Republicans moved on Tuesday to stop a bill that would end support for the Saudi-led coalition. And on Wednesday, almost all Republicans and some Democrats voted to effectively derail a bill that would have ended US support for the Saudi-led coalition in Yemen by stripping the bill of privilege, meaning that bill can be ignored by House leadership.
But Democrats will take over the House in January, and, though foreign diplomats in Washington don't expect that to change US policy toward the world, it could change the US approach to the war in Yemen. Democrats this week are making that a promise.
"We must end U.S. complicity in Yemen's humanitarian disaster," Rep. Ro Khanna, a California Democrat said in a tweeted response to Wednesday's House vote. Rep. Eliot Engel, the senior Democrat on the House Foreign Affairs Committee, echoed that view in a statement. "It's wrong for Republicans to stop the House from taking up these critical issues," he said.
Incoming members of Congress, too, are skeptical that the announced end to US refueling of Saudi aircraft was a significant step toward ending the humanitarian crisis that the Saudi-led war in Yemen has become. Tom Malinowski, a congressman-elect from New Jersey who was in charge of the State Department's human rights bureau during the Obama administration, told BuzzFeed News that the impact on the Saudis would be minimal and advocated a "return to suspension of arms sales for any weapons system being used ... if the goal is to no longer be complicit" in Yemen's humanitarian crisis.
The Trump administration hasn't portrayed the end of refueling as a punishment for Saudi Arabia over its actions, either in Yemen or in the death of Khashoggi, who was killed inside the Saudi Consulate in Istanbul six weeks ago. The joint US–Saudi–Emirati announcement said that the Saudis had requested an end to the refueling, and the idea that its impact would be small was endorsed by a Pentagon spokesperson in comments to BuzzFeed News: "The Saudis notified us that the coalition has the requisite capability to conduct their own refueling," the spokesperson said.
There seems little doubt that Saudi Arabia will face tougher measures when the new Congress takes office in January.
Khanna made clear his goal is to cut off weapons sales to the Saudis — something President Trump has said he won't do, not over the Yemen war and not over Khashoggi's murder. Khanna anticipated redoubling those efforts in the new year. Adam Smith, who's expected to be the next chair of the House Armed Services Committee, also alluded to what's coming. "There are no easy answers to finding a peaceful resolution to the civil war in Yemen. However, ducking the debate in Congress on what role the U.S. should have in Yemen undermines a Congressional imperative to examine the issue," he said in a statement, adding, "A Democratic majority in the new Congress must reassert close oversight regarding Yemen."
Senate Democrats expressed similar thoughts. "Throughout the Khashoggi aftermath and for three years in Yemen, Saudi Arabia has played the U.S. for fools. They routinely and intentionally murdered and starved innocent people and then lied or misled us, right to our faces. As I've been saying for years, the only acceptable response is to halt all offensive weapons sales and military support for the Saudi-led coalition's war in Yemen. I will join several other colleagues to introduce a resolution in the coming weeks to do just that," said Sen. Chris Murphy, a Democrat from Connecticut on the Senate Foreign Relations Committee.
That push toward ending US involvement entirely would be especially palpable if Democrats in the Senate can work with Republicans who feel the same way — like Sen. Todd Young, a Republican from Indiana who is on the Senate Foreign Relations Committee and has called for a suspension of arms sales to Saudi Arabia.
But even if Senate Republicans won't work with their Democrat counterparts, there is still action House Democrats will be able to take, Malinowski said. Money can't be appropriated to the Pentagon, for example, without House approval. Even one chamber, the congressman-elect said, "does have some leverage."
"And the Saudis know that."
The House Democrats were unpersuaded even by the Saudi announcement Thursday that prosecutors there will seek the death penalty for five people allegedly involved in Khashoggi's murder. The Saudis also blocked a senior Saudi official, Saud al-Qahtani, from traveling pending investigation into the case.
Qahtani is one of the 17 who was sanctioned by the Trump administration on Thursday. The Treasury Department's statement said he was part of the planning and execution of the operation that resulted in Khashoggi's death. Fourteen other officials believed to be involved were also sanctioned, as was Consul General Mohammed al-Otaibi, who oversaw the consulate in Istanbul where Khashoggi was killed and who later left Turkey as the investigation was underway and has dropped from sight.
The Treasury Department did not immediately respond to a request for comment as to whether their sanctions had been coordinated with the Saudis.

"The Saudi officials we are sanctioning were involved in the abhorrent killing of Jamal Khashoggi. These individuals who targeted and brutally killed a journalist who resided and worked in the United States must face consequences for their actions," Treasury Secretary Steve Mnuchin said in a statement. "The United States continues to diligently work to ascertain all of the facts and will hold accountable each of those we find responsible in order to achieve justice for Khashoggi's fiancée, children, and the family he leaves behind."