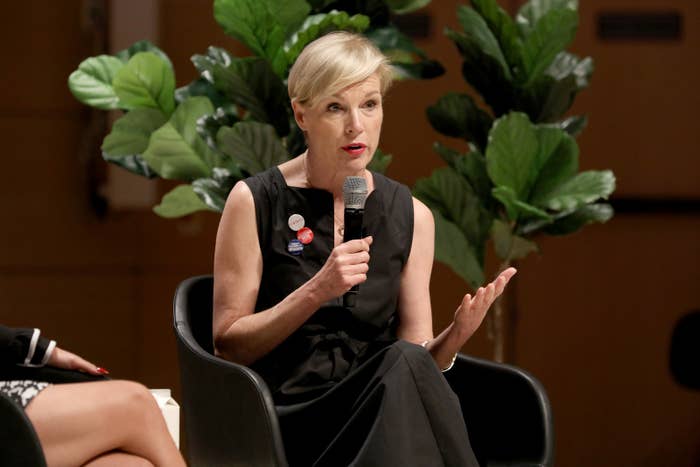 WASHINGTON — Former Planned Parenthood president Cecile Richards is starting a new women's political action group, partnering with Planned Parenthood and other advocacy organizations to continue the legacy she began during her time there.
Richards is cofounding the group, called Supermajority, with Alicia Garza, a cofounder of Black Lives Matter, and Ai-jen Poo, the director of the National Domestic Workers Alliance. They will officially launch the new organization Monday morning.
The plan for Supermajority is to partner their organizations, among others, to teach 2 million women how to be political activists. The group will emphasize the intersection of issues affecting different racial and socioeconomic groups in the US, Richards and Poo told BuzzFeed News Saturday. In collaboration with its separate education division, Supermajority will train women on how to participate in politics and activism in their communities, both online and on the ground.
One of the main goals of the group is to create a "women's New Deal for gender equality," the cofounders said, an agenda that their members can push candidates and legislators to adopt. The group will also focus heavily on mobilizing voters during the 2020 primary and general elections, Richards said, but she added that it was too early to say whether the group would endorse a candidate in the Democratic primary for president.
One of the first things Supermajority plans to do is launch a "listening tour" over the summer, Poo told BuzzFeed News, during which Supermajority staff will travel all over the country, meeting with women and compiling information on what issues matter most to them. This information will go toward constructing the "agenda" that will be the basis of the group's advocacy going forward.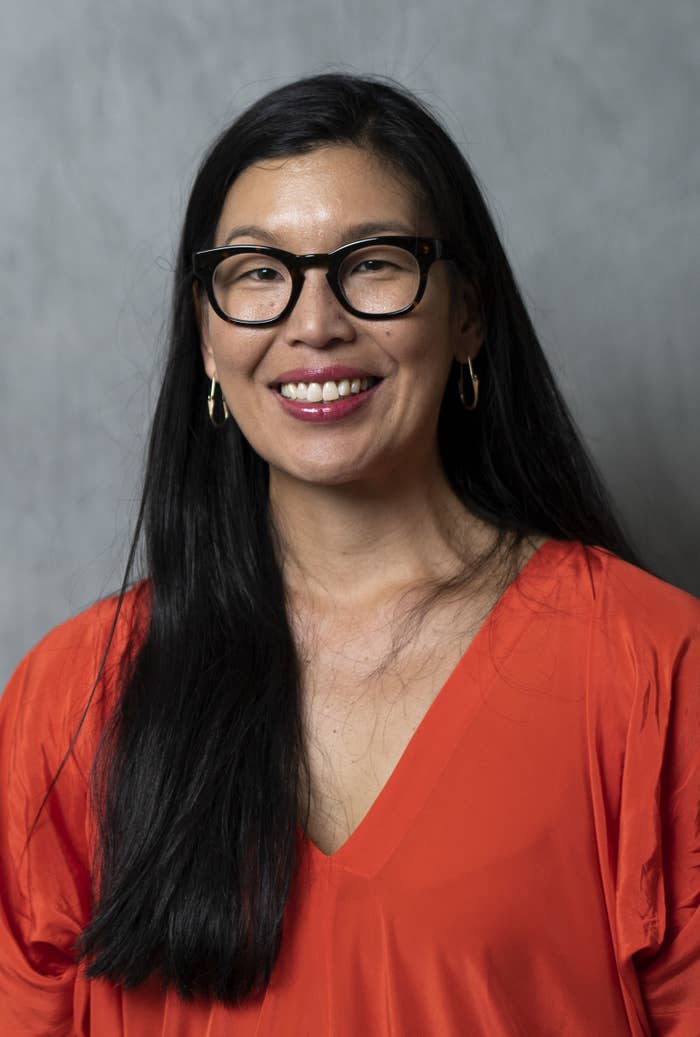 Supermajority's work and mission, of course, sound a lot like those of Planned Parenthood Action Fund, the health organization's political arm, which grew and strengthened under Richards' leadership.
Richards spent more than a decade as Planned Parenthood's president, and as the daughter of former Democratic governor of Texas Ann Richards, she came to the organization with a strong background in politics. She is often credited with turning Planned Parenthood into the political powerhouse it is today.
Since Leana Wen took over Richards' role in November 2018, several top political aides have left the organization (one, former Planned Parenthood Action Fund executive director Deirdre Schifeling, helped found Supermajority and will serve part-time as a senior adviser). Planned Parenthood staff, supporters, and donors have raised concerns that Wen is moving the organization away from the political strength that Richards helped to build. Wen and her team have denied this in tweets and statements to BuzzFeed News, saying that Wen is in fact working to expand the "reach and impact" of Planned Parenthood's political arm.

Richards told BuzzFeed News that Supermajority was not connected to changes in Planned Parenthood's political work. In fact, she said she reached out directly to Wen, asking if Planned Parenthood wanted to be involved in Supermajority. Wen said yes.
"If anything, I feel like [Planned Parenthood is] really interested in how we can continue to grow this movement, and I'm really proud of the work they're doing," Richards said.
Wen congratulated Richards in a statement Sunday night, saying she looks forward to having a "new partner" in advocacy work.
"Alongside the entire Planned Parenthood family, I am thrilled about the launch of Supermajority, which builds upon the work of so many powerful women leaders and women's rights advocates across the country," Wen said. "In particular, I want to congratulate Cecile Richards and Deirdre Schifeling for their roles in building this organization and centering the conversation around women and issues that affect us — through 2020 and beyond."
Lyric Chen, the current senior strategic adviser for Planned Parenthood, will join Supermajority's "steering committee," a group of leaders from other organizations that will act as Supermajority's gut-check, making sure the group stays in line with its goals. Chen said in a statement she is "thrilled to help launch" Supermajority and to work with both organizations moving forward.
BuzzFeed News first reported in January 2018 that Richards planned to step down as president of Planned Parenthood. She officially left the role in April of that year. Richards told BuzzFeed News Saturday that she and Poo had begun planning to create Supermajority even before she officially left the Planned Parenthood.
"The two of us got together more than a year ago to start talking about this idea, so it's been germinating for quite a while," Richards told BuzzFeed News, referring to Poo. "It just felt like there was this moment where millions more women wanted to organize than even our two organizations could keep up with."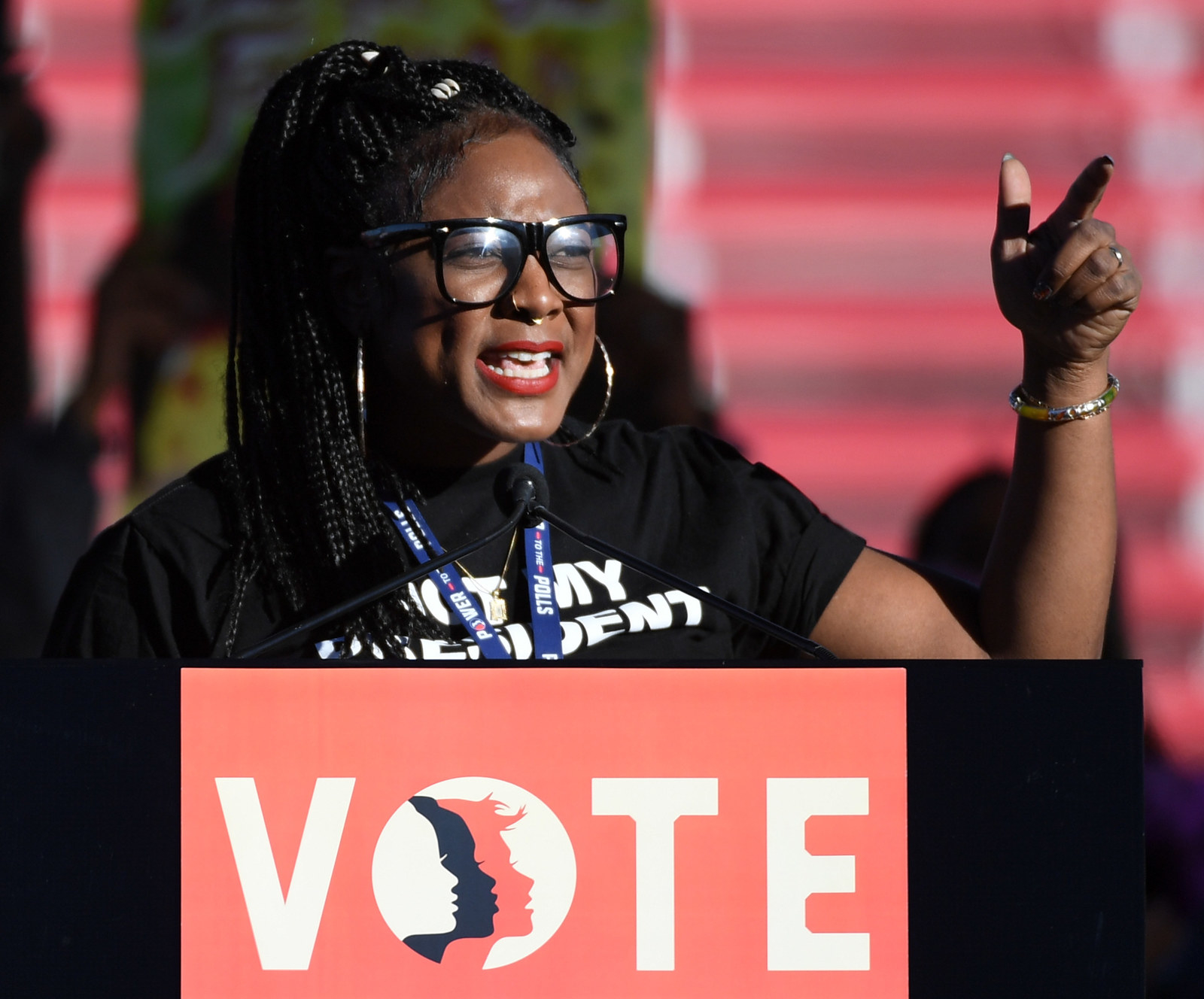 In a press release provided to BuzzFeed News in advance of the launch, Supermajority listed some of the issues they believe their base is concerned about including unequal pay, "staggering child care costs, rising maternal mortality, no family leave, and a government that continues to fail women."
The release conspicuously leaves out any mention of reproductive health care or abortion. But Poo and Richards said these issues remain important to the organization as well and will be something they will definitely be thinking about and organizing around.
"That's absolutely an issue that we care deeply about," Poo said of abortion and reproductive rights. "We want to actually list all the issues, but not to the exclusion of reproductive rights at all. It's just there's a whole agenda" to get through, she said.
Among the other organizations that will be heavily involved is Poo's National Domestic Workers Alliance, a massive grassroots organizing effort that advocates for improved working conditions for domestic workers, including workers and immigrants rights. The alliance works closely with Time's Up, the organization of women in Hollywood formed in the wake of the #MeToo movement to fight against gender inequality in the workplace. Poo told BuzzFeed News that she has talked to them about Supermajority and is hopeful they will get involved.
Garza, who was unavailable to speak to BuzzFeed News Saturday, will bring the power, influence, and visibility of her organizations Black Lives Matter Global Network — the criminal justice reform advocacy organization born out of the massive protests against police brutality — and Black Futures Lab, a political advocacy organization focused on mobilizing black voters.
Supermajority will also work closely with the online group Pantsuit Nation, a Facebook group and online advocacy community created to support Hillary Clinton's 2016 presidential bid. The group continued to exist and evolve after Clinton's loss, but has faced criticism and controversy; some members said that white people dominated the conversation and ignored the voices of members of color, while critics inside and outside the group accused white members of using it as a way of feeling as if they were participating in activism without actually participating in any actions.
Pantsuit Nation still claims a powerful voice online, however, and has around 3.5 million members. It will act as a megaphone for Supermajority, spreading news and information about the group's actions and training to its followers.
UPDATE
This story was updated with statements from Planned Parenthood Action Fund.