Federal Government Investigating Airlines For Conspiring To Keep Airfares High
The Department of Justice is investigating multiple airlines for "unlawful coordination." Major airlines told BuzzFeed News they plan to fully cooperate.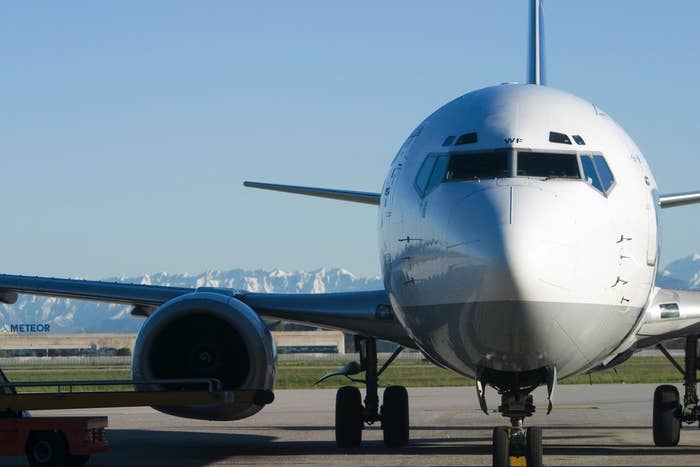 The U.S. Department of Justice is investigating whether airlines have been conspiring to keep airfares high, BuzzFeed News confirmed on Wednesday.
The Associated Press reportedly obtained a document on Wednesday showing the Justice Department is investigating whether airlines colluded to limit seat availability, thereby keeping consumer demand, and prices, high.
As the AP reported:
The civil antitrust investigation by the Justice Department appears to focus on whether airlines illegally signaled to each other how quickly they would add new flights, routes and extra seats.
The Justice Department spokesperson confirmed to BuzzFeed News that agency is "investigating possible unlawful coordination by some airlines."
Delta, United, Southwest, and American airlines all confirmed that they have received a letter from the DOJ and plan to cooperate fully.
According to statement from American Airlines, the "Civil Investigative Demand" seeks information dating back two years:
American Airlines has received a Civil Investigative Demand from the Department of Justice Antitrust Division. The CID seeks documents and information from the last two years that are related to statements and decisions about airline capacity.

We welcome the review as the data shows that the industry remains highly competitive with more people flying than ever before. Demand has been enabled by a robust and competitive marketplace in which capacity has been added and average fares have decreased.

We will cooperate fully with the investigation and demonstrate that the last two years have presented an entirely new competitive landscape that has greatly benefited air travel consumers.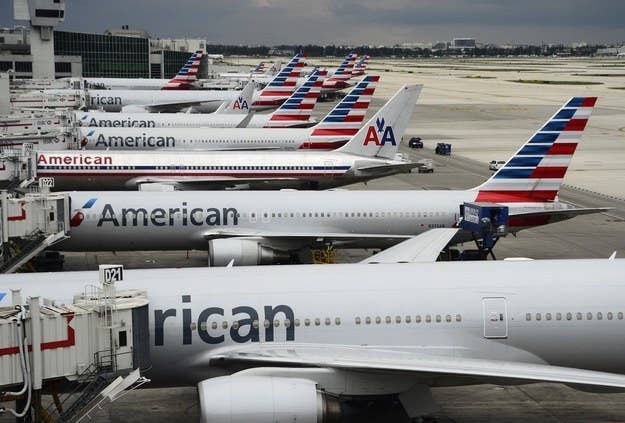 Confirmation of the investigation comes after Sen. Richard Blumenthal (D-Connecticut) sent a letter to the Department of Justice on June 17 suggesting they investigate US Airways, American Airlines, Air Canada, and Delta Air Lines for their "apparent anti-competitive conduct" and "misuse of market power."
Blumenthal cited public statements chief executives of the four airlines made in news conferences, referring to the problem with "price wars," and plans to stay "disciplined" and "not go rogue."
Blumenthal interpreted their statements as "strategic attempts to coordinate behavior" and not to compete with each other's prices, thereby keeping their fares high while punishing smaller rival airlines that have announced plans to expand capacity and cut prices.
In a statement Wednesday, Blumenthal also said the industry had a history of "collusive" behavior:
What airlines publicly call "discipline" is just a fancy term for constraining the flights available to consumers and raising prices and profits — which should be the investigation's sharp focus....

DOJ itself played a part in this consolidation [of airlines] by approving several mergers and now consumers are paying sky-high fares, as airlines keep capacity artificially low in a market with a history of collusive behavior."
An anonymous source "efamiliar with the matter" told the Wall Street Journal that the investigation had been going on for several weeks.
In the past decade, a series of airline bankruptcies and mergers reduced the 10 major U.S. airlines to four. As of 2012, Delta Airlines, Southwest Airlines, United Airlines, and American Airlines controlled more than 80% of national flights.
Since the merging, many of the airlines have shrunk the size of coach seats to fit sometimes up to 100 more people into the cabin.
United, American Airlines, and Delta also cut hundreds of their least profitable flights in 2014, costing thousands of jobs.
That same year, however, jet fuel prices fell 32%, according to the IATA. At the same time, airfares continued to go up, leading to the U.S. airline industry enjoying some of its strongest profits on record.