This is an excerpt from Kim, There's People That Are Watching, BuzzFeed News' brand-new newsletter dedicated to the 20th and final season of Keeping Up With the Kardashians. You can sign up here.
Make sure you check your inbox after signing up — you'll receive an email asking you to confirm your sign-up in order to receive the newsletters.
You may have heard that Keeping Up With the Kardashians is coming to an end after 14 years and 20 seasons. Last night, the ninth episode of the final season aired. Here's what unfolded...
Despite the sisters getting on well so far this season, a huge argument breaks out in this episode, making it clear that many of their issues are still very much unresolved. Buckle up!
Things begin with Kim confronting Kourtney over an altercation she had with Kim's nanny during a recent family vacation in Idaho.
The argument appears to stem from the fact that Kourtney is taking parenting cues from her literal 6-year-old, as she explains that her son Reign is "big on her confronting people in front of him."
Apparently, any time Reign hears a comment he dislikes, Kourtney is forced to speak with the perpetrator in a bid to show her son she "has his back."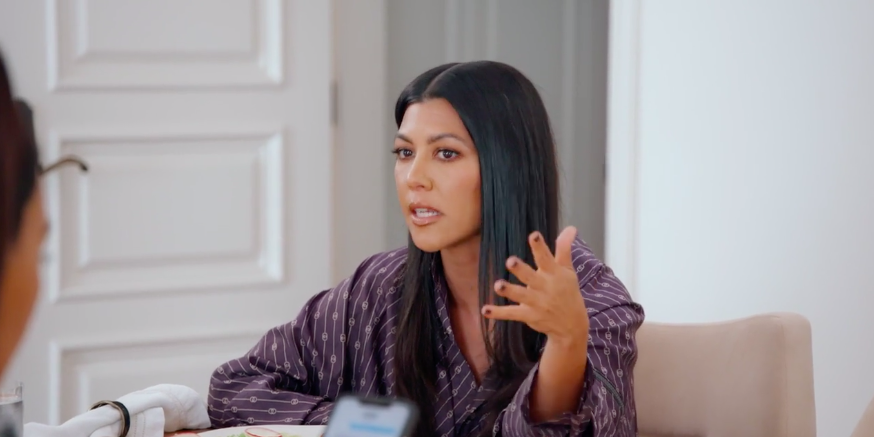 In this instance, Reign had been upset by a comment made by the nanny about it being illegal to talk in the car, and rather than put an end to this manipulative tattling, Kourtney instead decided to confront her in a restaurant.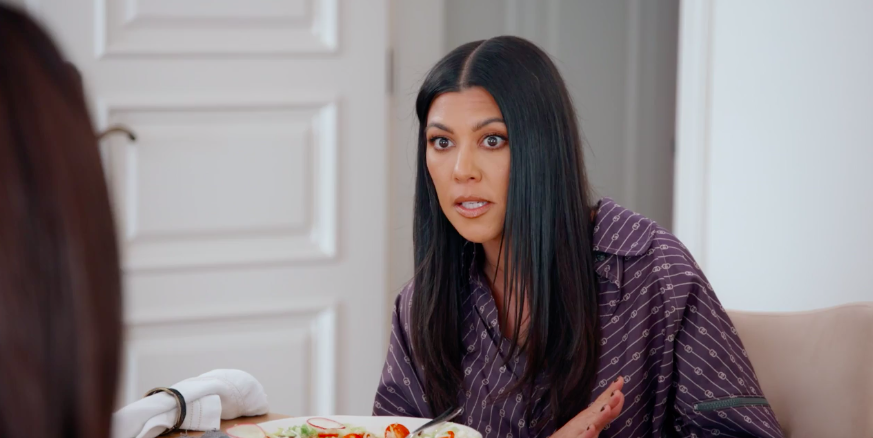 Kim says the nanny felt "degraded" by Kourtney, who had "yelled" and humiliated her in public. Apparently, the nanny was found hysterically crying and packing a bag, convinced she was about to be fired.
Kourtney, however, says this is all a "lie," that there "wasn't even a 1% chance" that she yelled.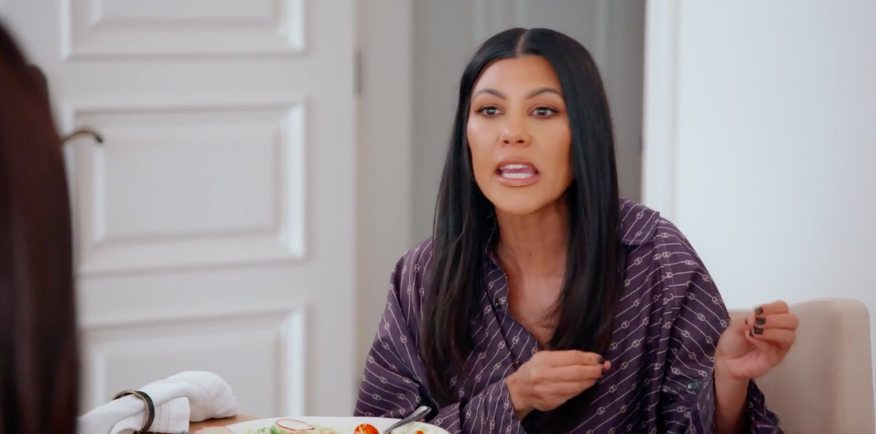 Kim seems to agree, reminding Kourtney that she has a "reputation of degrading" her staff. Kim also makes a pointed comment about how she prefers to retain her own staff "for a long time," in a clear reference to Kourtney's previous nannies quitting over her kids' behavior.
When Kourtney responds that she'll "never allow this nanny around her kids again," Kim fires back: "Kourtney, you can't even keep a nanny."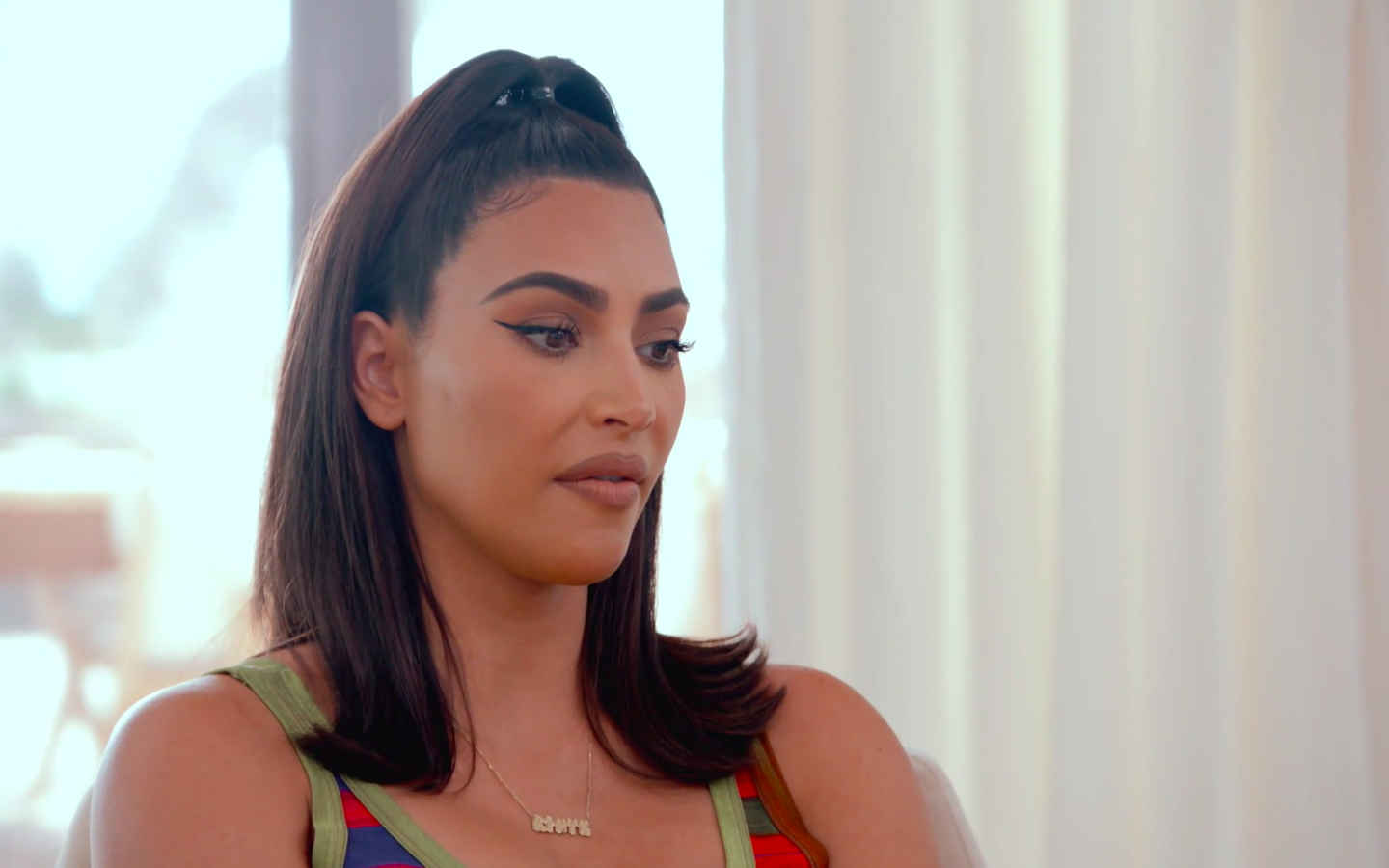 This comment has extreme, "If you had a fucking business that you were passionate about, then you would know what it takes to run a fucking business, but you don't" energy. Kourtney responds by telling her sister to "shut the fuck up," before leaving the room and dissolving into tears.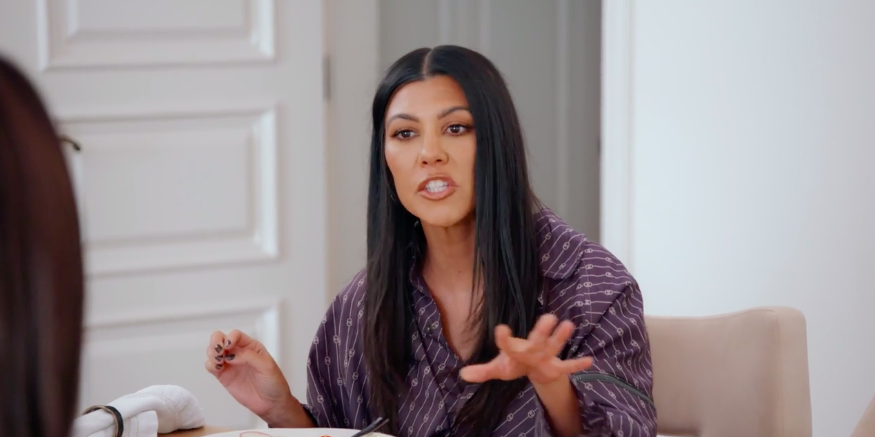 She goes on to claim that Kim is "throwing out jabs and random lies about her staff" to "deliberately hurt her feelings," and says she feels it's "fucked up" that her own sister would "use shit against her" in this way.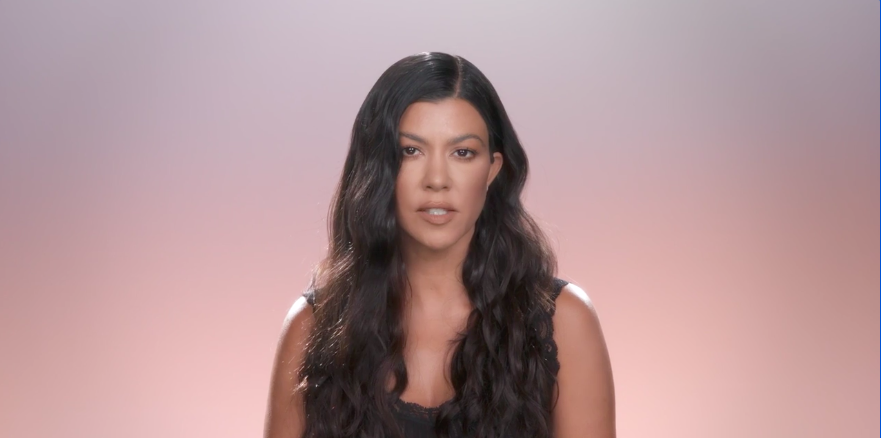 "Why would you treat your family like that?" she sobs. "I can't be around this constant negative energy."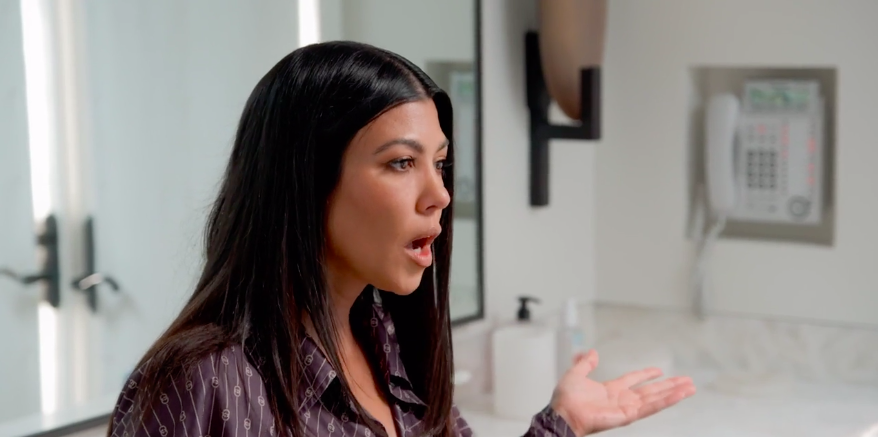 This reference to "negativity" is raised again a couple of days later when Kim comes to apologize, and Kourtney says she doesn't understand why her family are so "negative and hurtful" to one another during fights.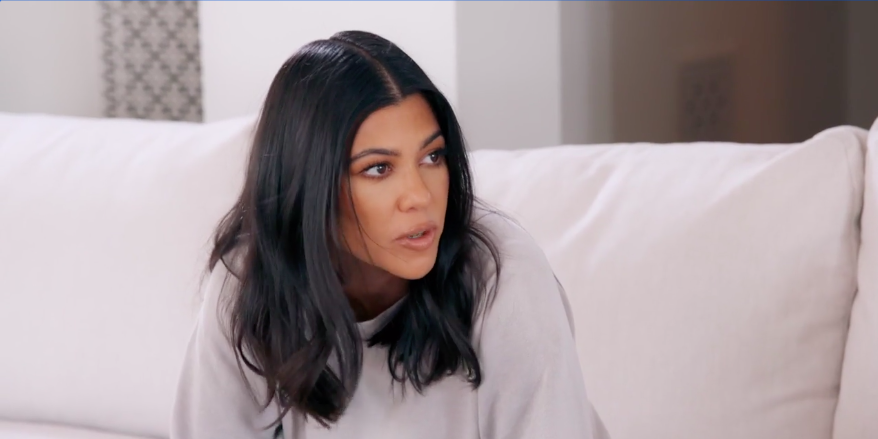 Now, I'm no psychologist, but having spent much of the last decade analyzing the family's every move, it's always been clear to me that the issue isn't "negativity," but deep-rooted resentment between Kim and Kourtney.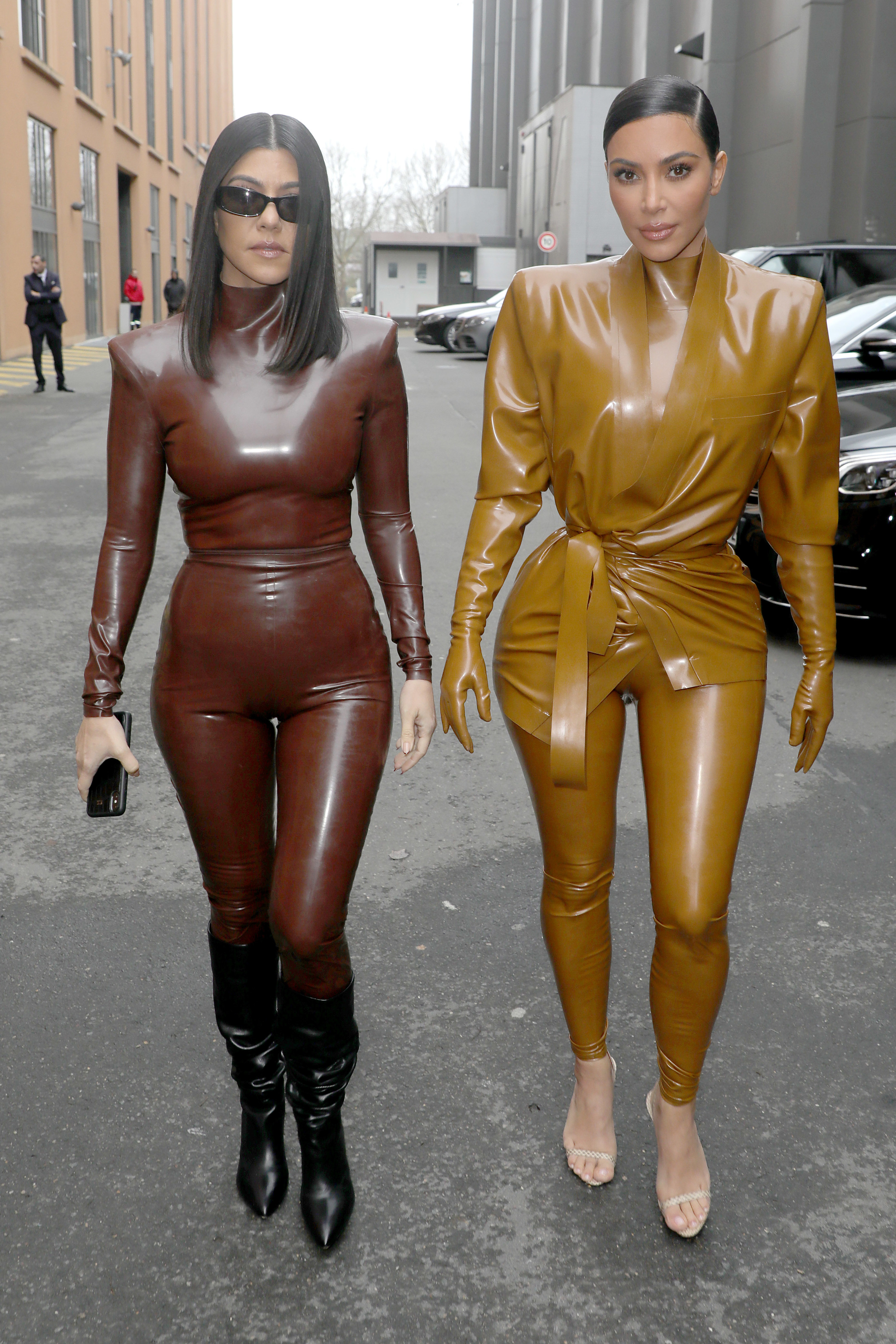 In the days when Kourtney was closer with Khloé, this resentment manifested in the form of sardonic mocking and teasing of Kim where they'd routinely brand her a "bore" or a "whore," gang up against her at certain times, and deliberately leave her out at others.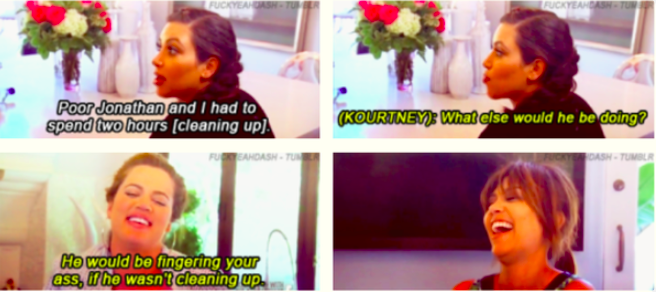 Kim generally took the jabs graciously, but things shifted in 2017 when Kourtney began seeing a new therapist who encouraged her to reevaluate her life and choices. Kourtney's new approach to her work commitments and relationships led to arguments, and Kim finally found an ally in Khloé.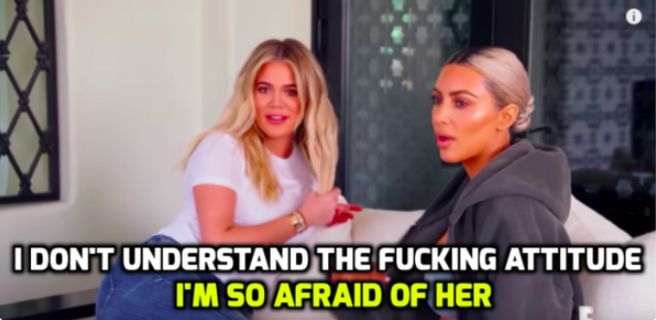 With Khloé on side and the pair bonding over Kourtney "being a fucking bitch," Kim was able to stand up to her sister and her own long-held resentment became more visible.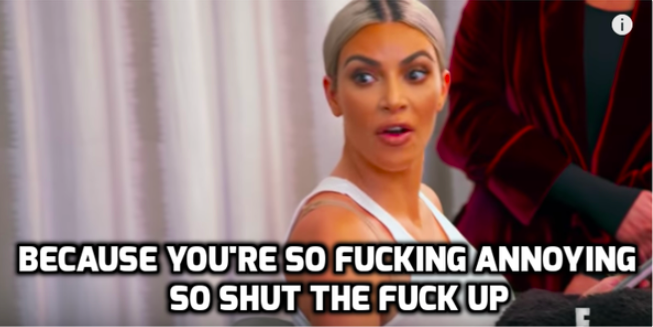 By her own admission, she began deploying the same brutal, personal tactics Kourtney had always used against her — and the arguments became increasingly disdainful until they physically attacked each other in Season 18.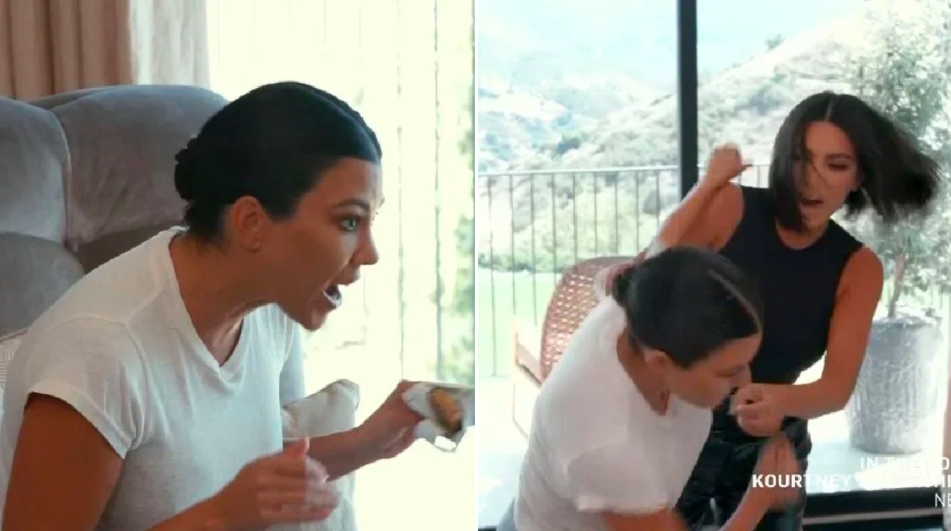 Eventually, the family introduces a negativity jar as an incentive to be less shitty to one another, with the person who makes the fewest negative comments ultimately winning the cash. This is good because if there's one thing the Kardashians need more of, it's money.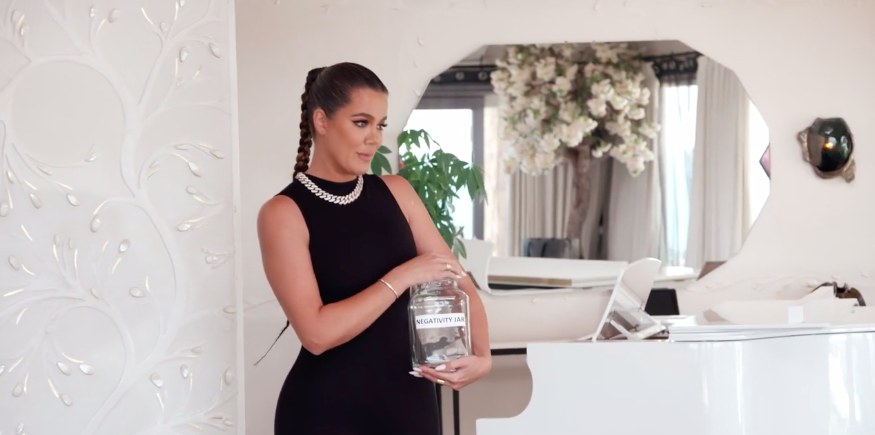 Elsewhere in the episode, Scott and Kim open up about how strange it is that their kids have never watched KUWTK despite so much of their lives being captured on camera.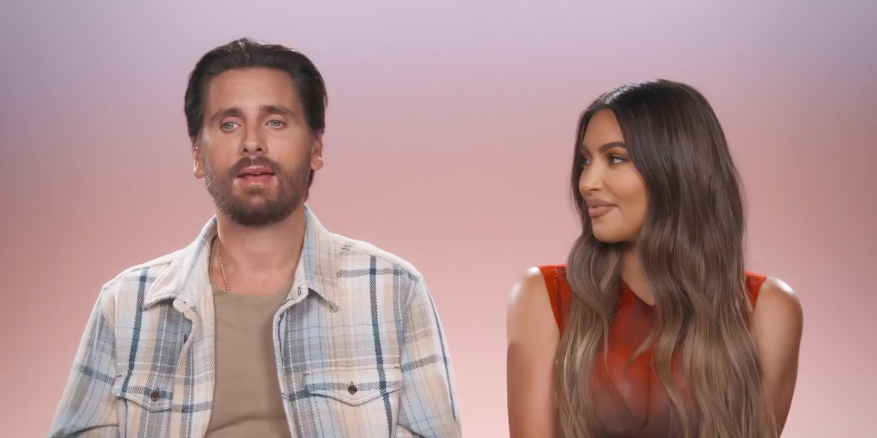 Kim reveals she's reluctant to allow her kids to watch the show because she doesn't want to have to explain "who Kris Humphries is," which is fair because my dreams are still haunted by him barking like a dog.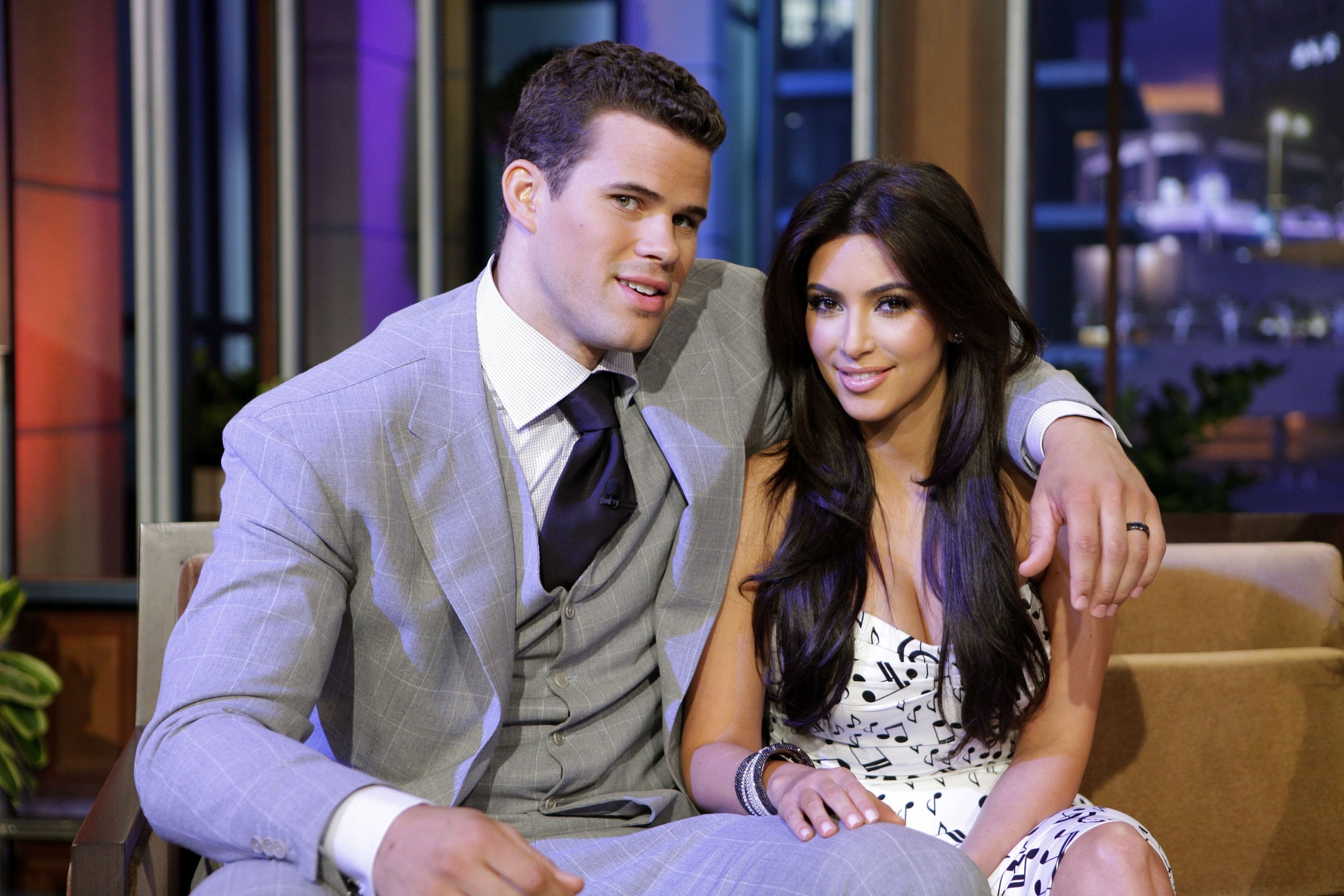 Scott begins to wonder how his kids will react when they eventually watch back some of his "bad behavior." I found this comment interesting, because Kourtney and Scott's relationship was plagued by a series of harrowing moments that played out on the most public scale imaginable.
I've long wondered how they'll navigate discussing this with three kids who will one day be able to access their family's lowest moments at the touch of a button.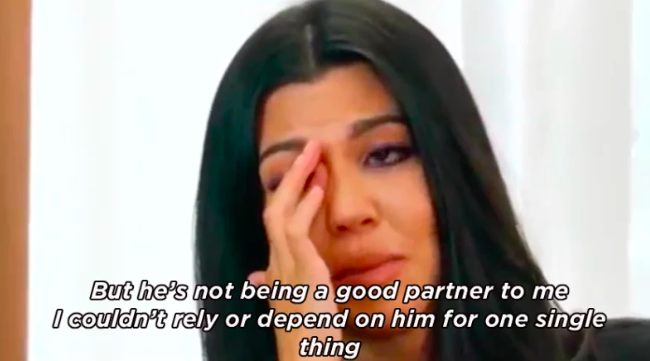 After all, we've seen Scott prioritizing partying over spending time with his family, smashing up hotel rooms during Kourtney's first pregnancy, outright saying he never wanted a third child, and engaging in heavy drug and alcohol use.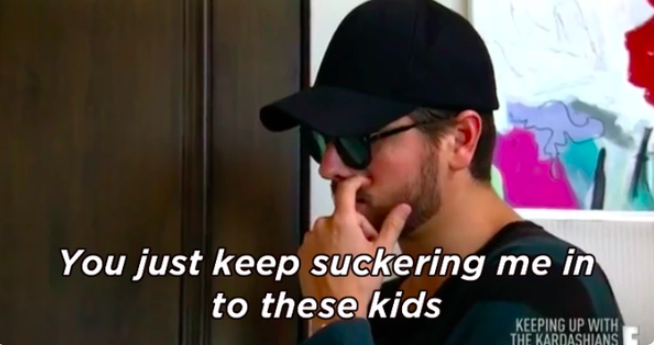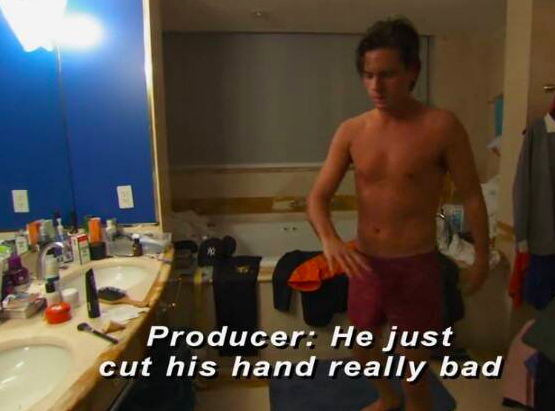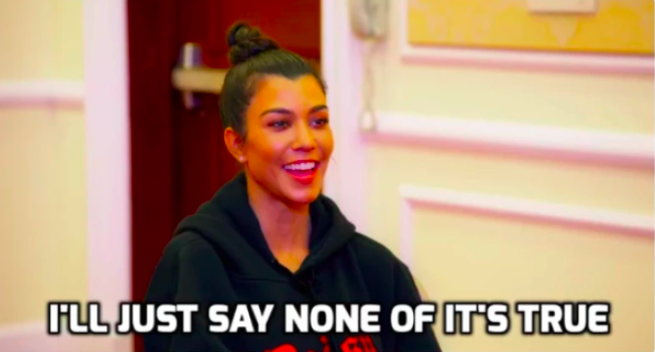 Kim and Scott decide that they'll introduce their kids to KUWTK by taking them on a tour of all the places they lived and worked in the early days of the show.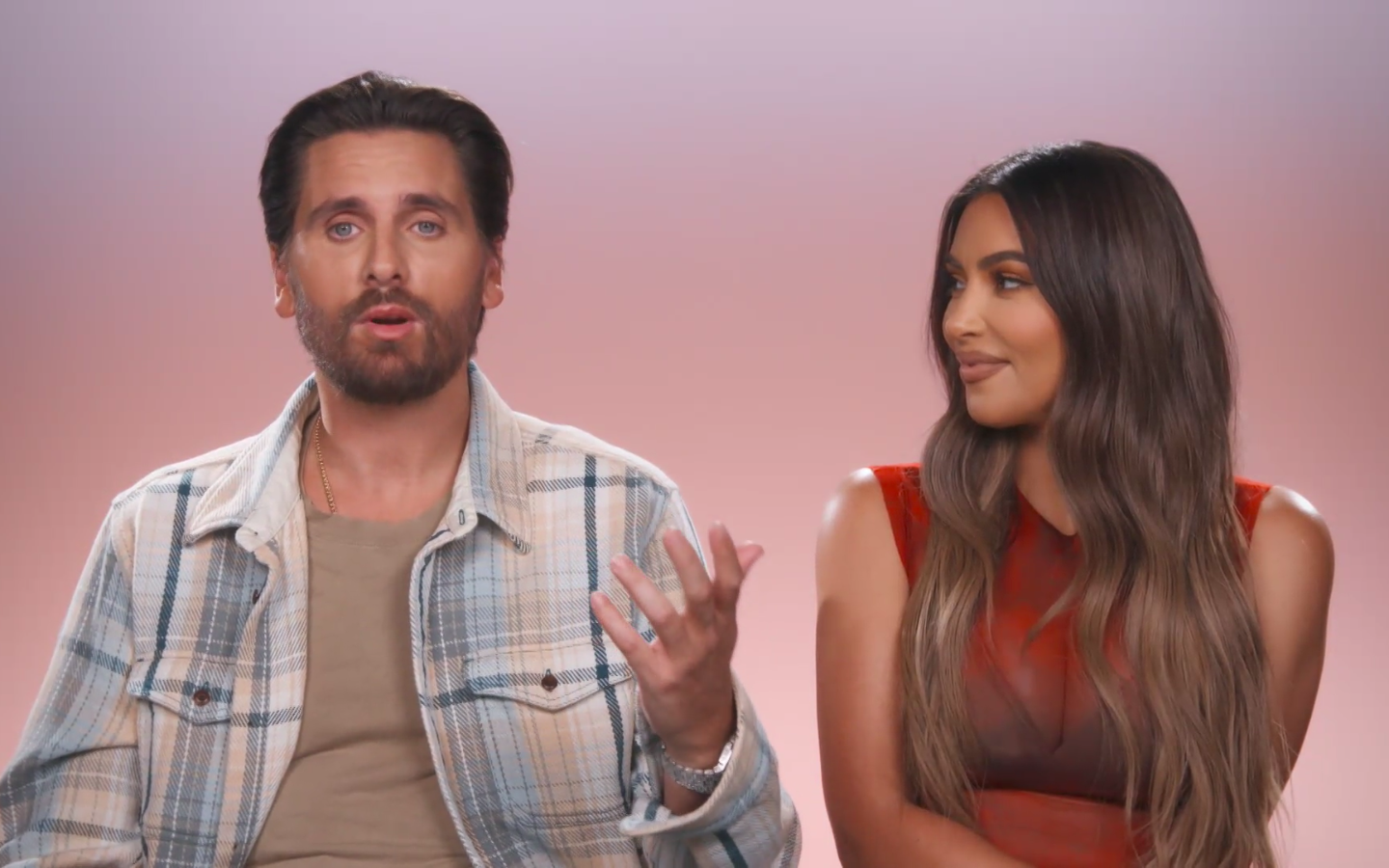 Kim reminds us viewers that we're poor as fuck while reminiscing about how "funny" it was that she "really thought she'd made it" when she bought her first Beverly Hills house in 2010 for $3.4 million.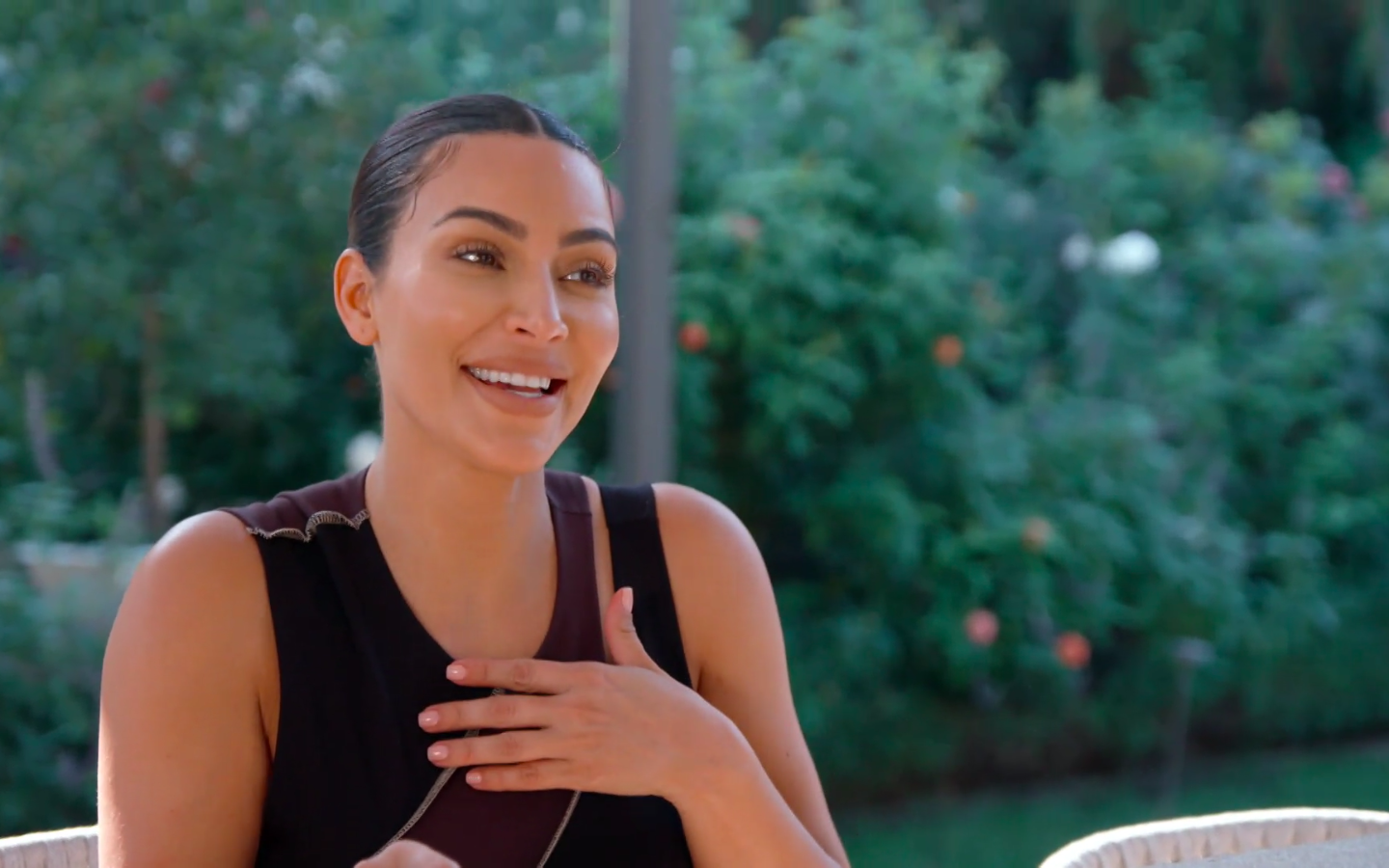 In the end, we get a genuinely adorable scene of Scott, Kourtney, Kim, and their kids watching back some clips of the show that feature the children. Highlights include all of the kids' births, North's baptism, and the moment Mason met Penelope for the first time.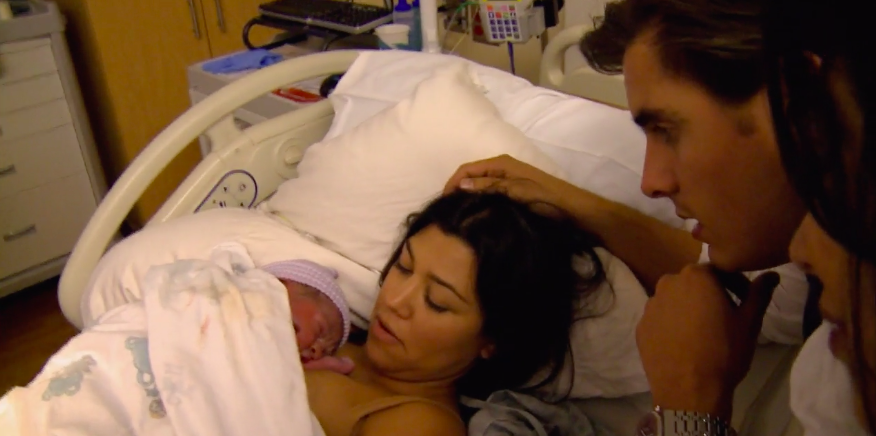 The visibly horrified children are also treated to the moment Kourtney pulled Mason from her birth canal and into the world, with Penelope announcing her "eyes are watering because it's so disgusting."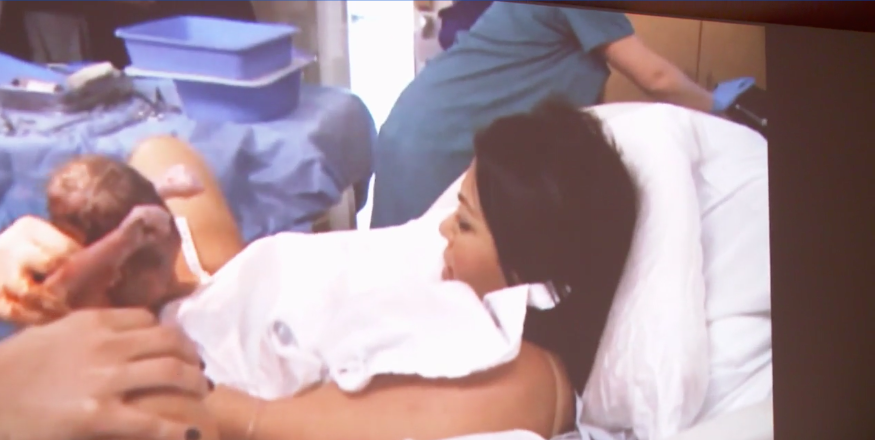 But seeing the kids light up and laugh as they watched themselves was such a lovely and nostalgic way to revisit some of KUWTK's most sentimental moments.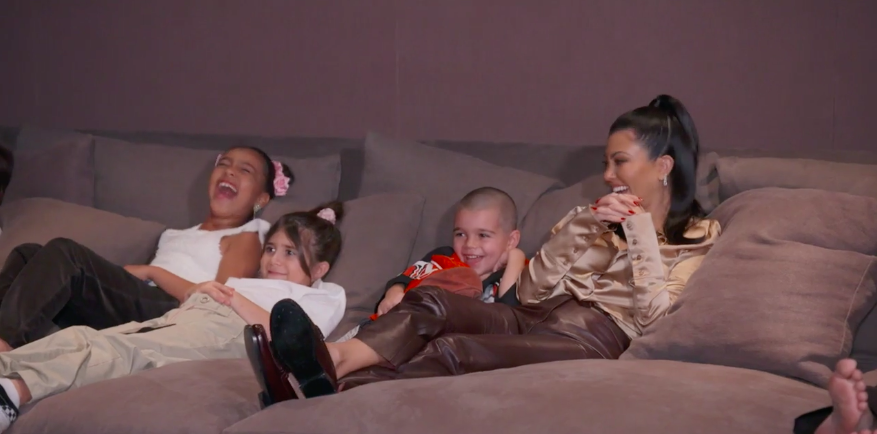 However, it was bittersweet too — I always imagined that one day this new generation would eventually take over from their parents as stars of the show. Sadly, we now know this won't be the case.
Despite the sadness, involving the kids was a lovely touch. We've literally watched them come into this world and grow up before our eyes, and so it felt poignant that they were watching these iconic scenes for the first time as we prepare for the final episodes.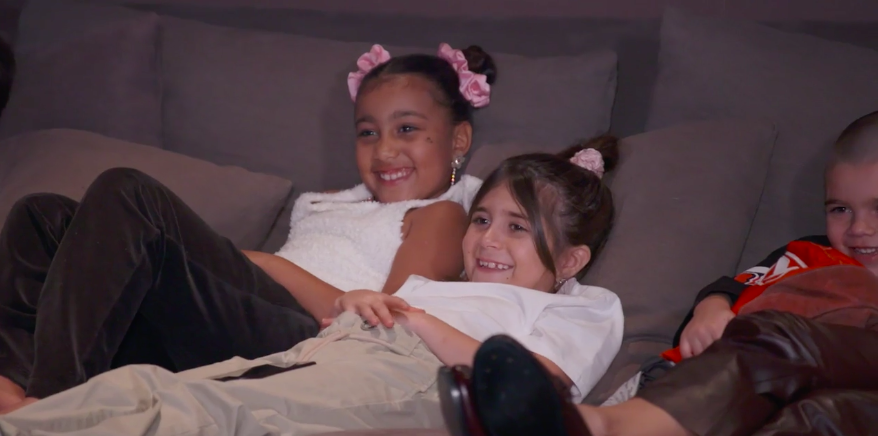 To receive next week's newsletter on Friday morning, sign up below! And make sure you check your inbox afterward — you'll receive an email asking you to confirm your sign-up in order to receive the newsletters.