On Wednesday afternoon, a painting of President Donald Trump was spotted being carried around Capitol Hill.
A portrait of First Lady Melania Trump was its companion. Rumor had it they were headed to Vice President Mike Pence's office.
The plot soon thickened.
BuzzFeed News was able to track the portraits down in Pennsylvania Rep. Mike Kelly's office. He confirmed the artist, Barry L. Wingard, is a constituent of his.
Kelly's office said three other paintings would also be presented once they were in their "hand-crafted frames." Wingard told BuzzFeed News he did not make the frames.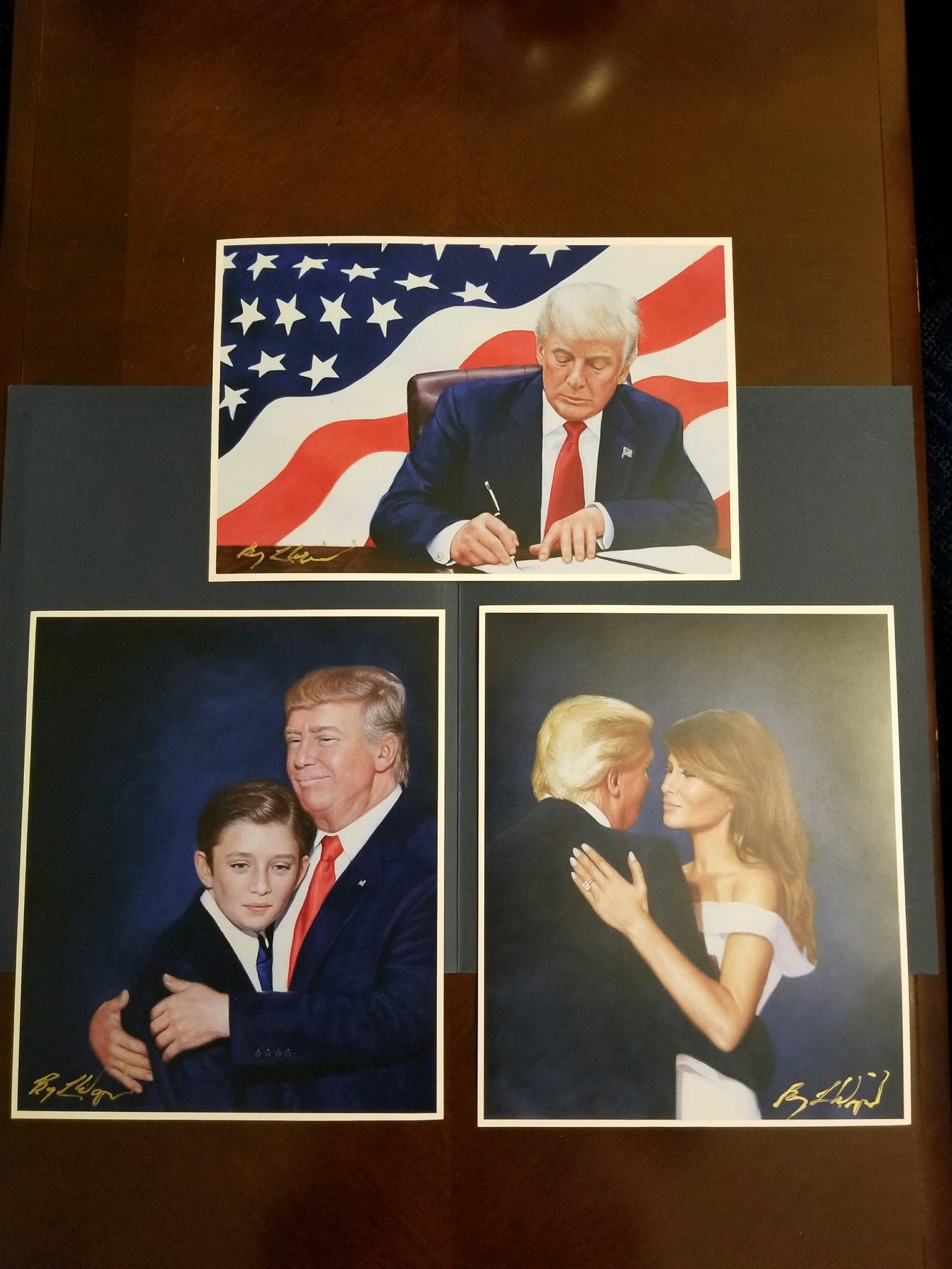 One painting of Trump is based on a pool photo of the president on Inauguration Day. The portrait looks exactly like this picture of Trump signing executive orders on Jan. 20.
Here's a close-up for comparison.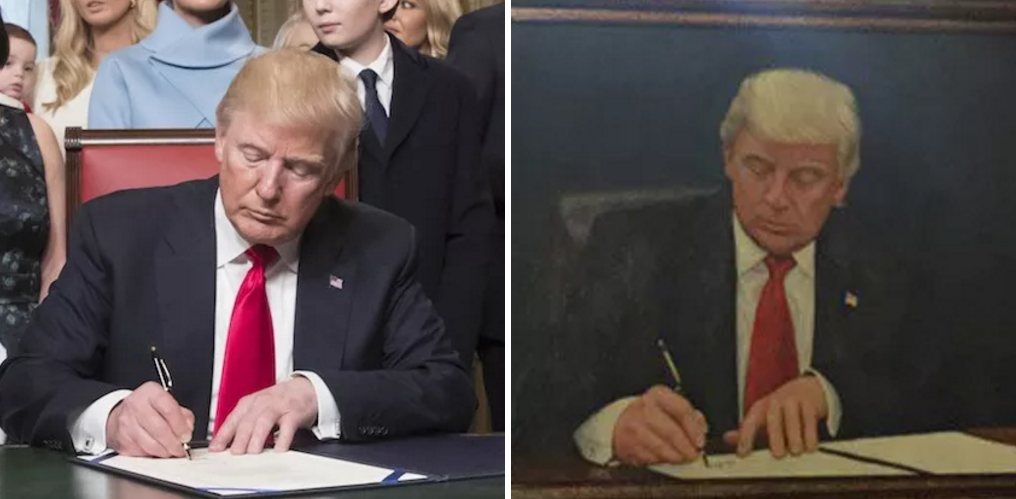 The portrait of the first lady appears to be based on this photo of the Trumps arriving at St. John's Episcopal Church for a ceremony before the inauguration — except it's been flipped.
Here's a comparison of the flipped AP photograph and the painting of FLOTUS.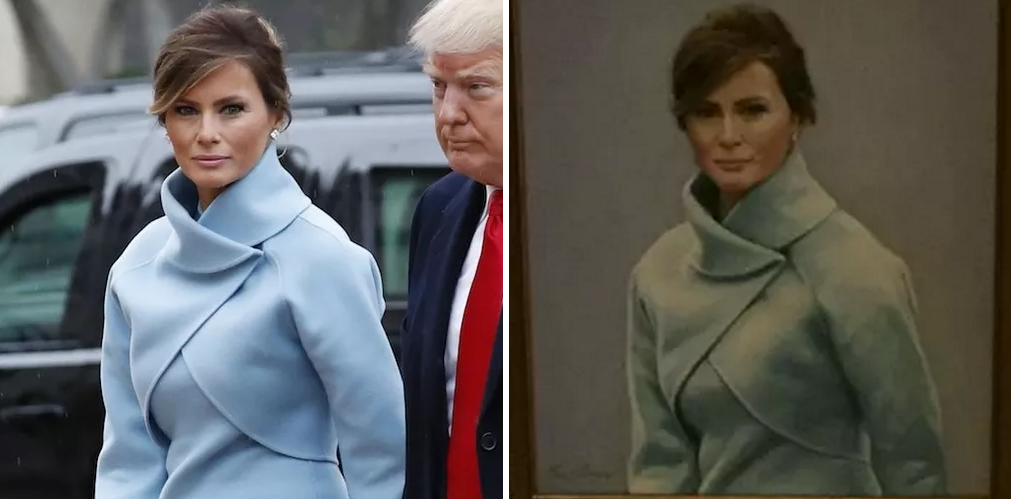 Wingard said he painted them because he thinks the president "deserves respect."
"The lack of respect for the president has gone on a little too far," he said.