For the past 30 years, it's been a tradition for royals to pose for photos as they leave the hospital with their newborn.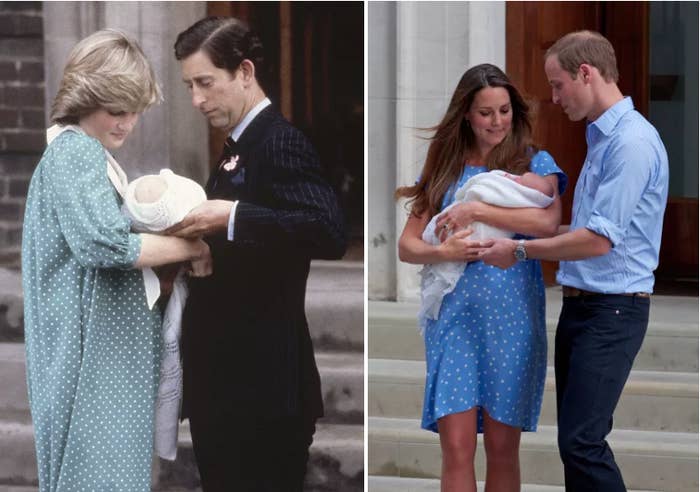 Well, Harry and Meghan broke with tradition during their introduction Wednesday of little Archie Harrison Mountbatten-Windsor.
We know Harry and Meghan value their privacy. Before she gave birth, they said they were looking forward to "an opportunity to celebrate privately as a new family."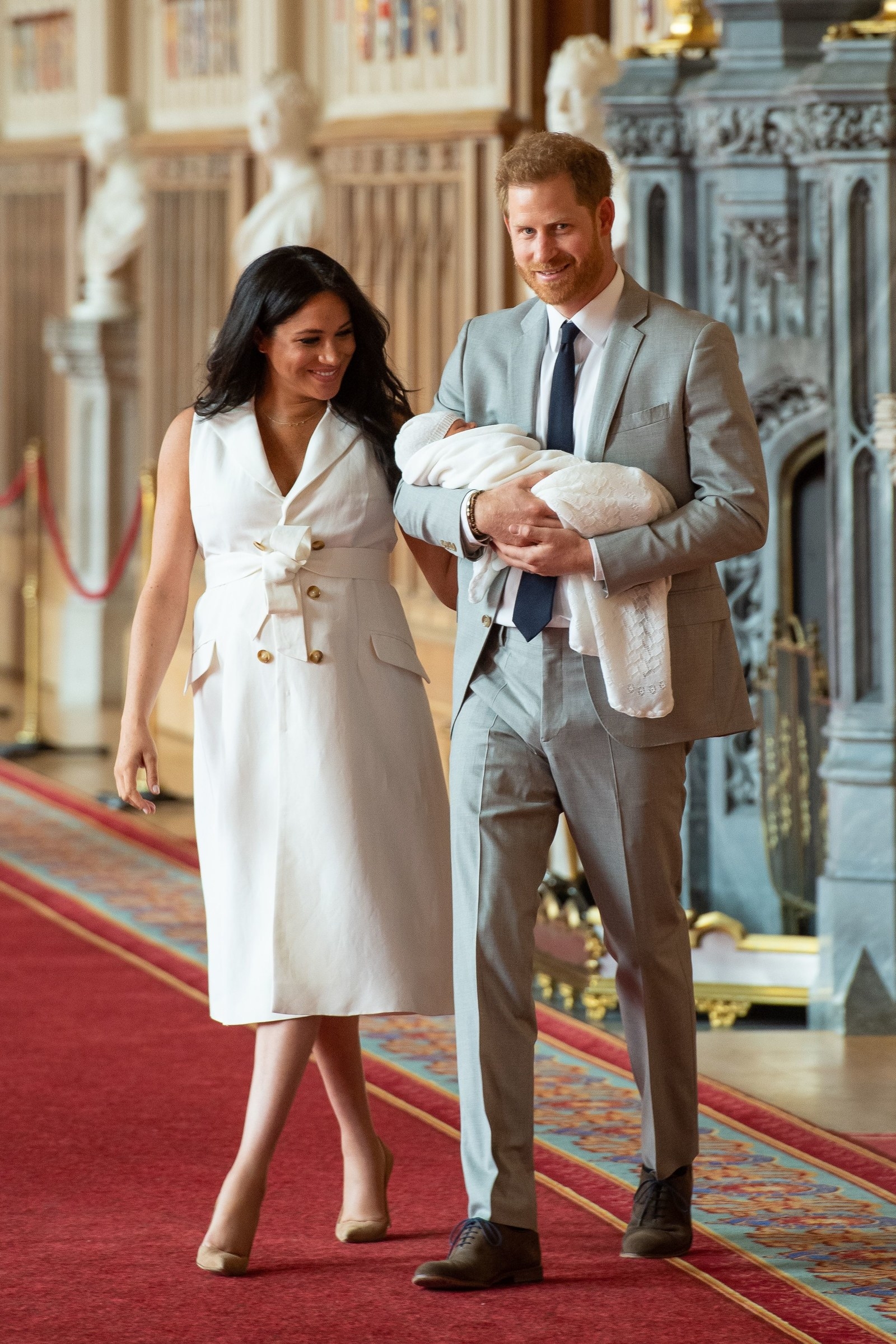 So it makes sense they invited just a small group of reporters to a short "media moment" on Wednesday with their new family of three at Windsor Castle.
Why? Well, remember this photo of Prince William and Kate, the Duchess of Cambridge, leaving the hospital with Prince George in 2013?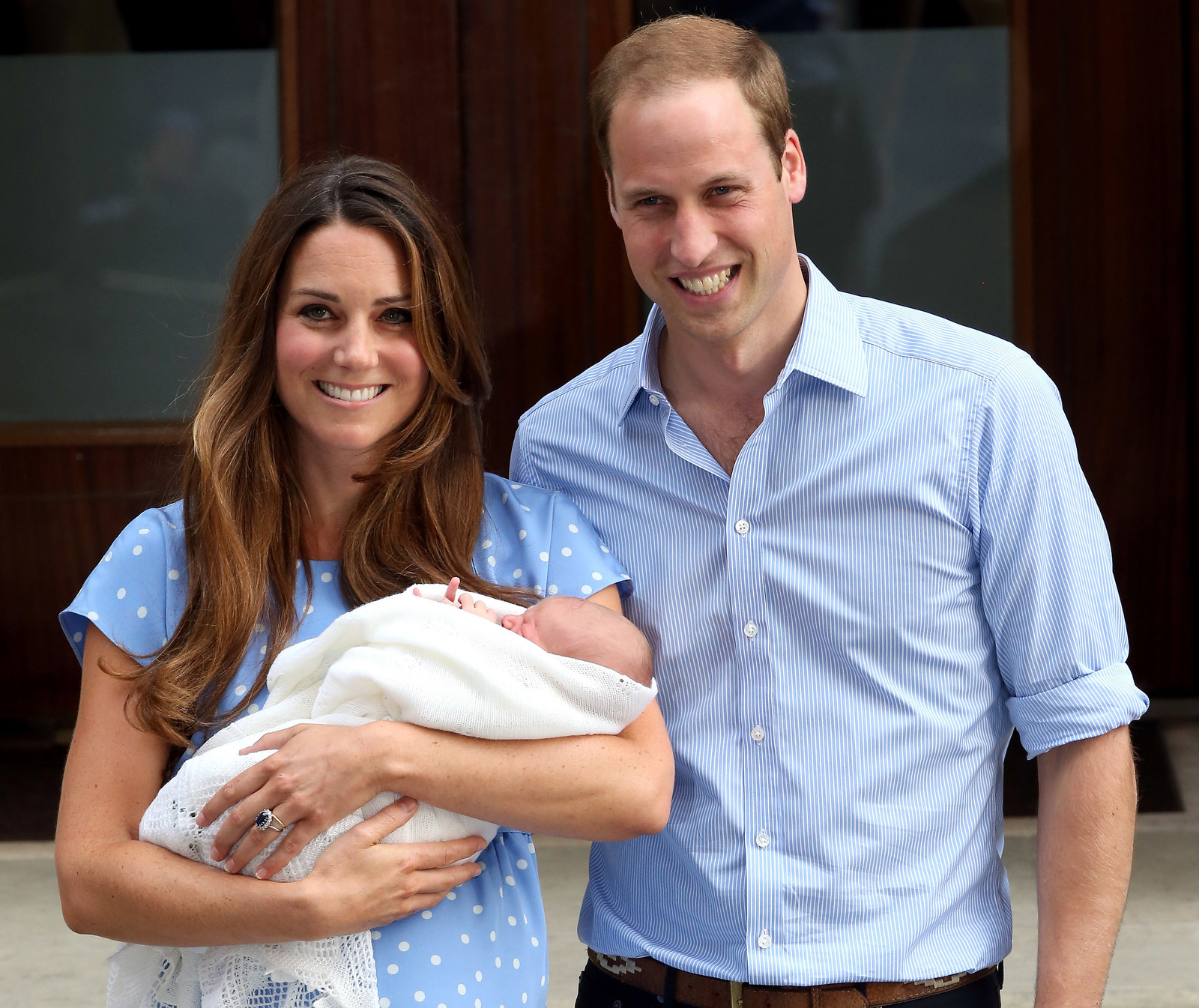 This is what it looked like from their point of view.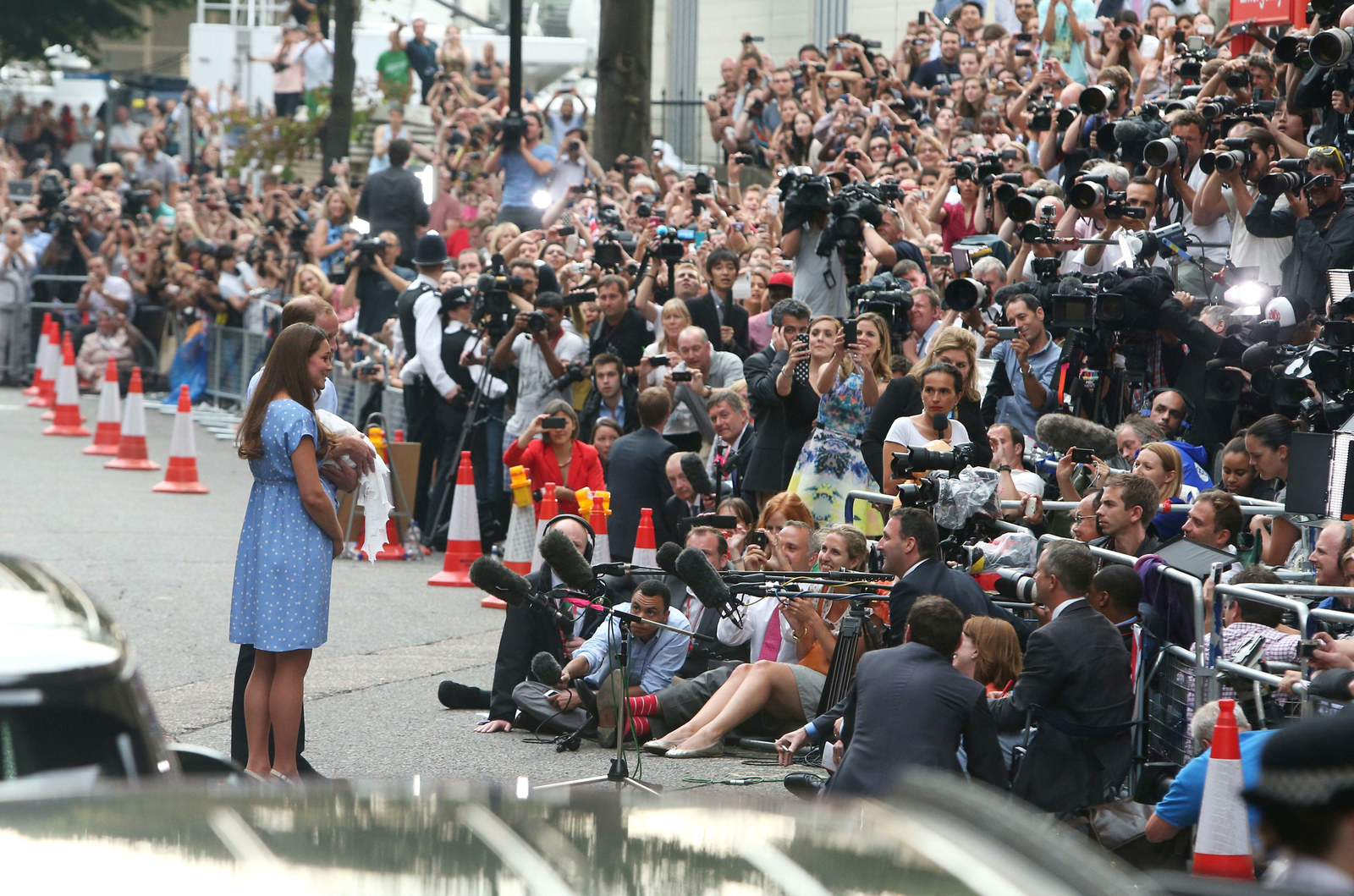 Cameras and people everywhere.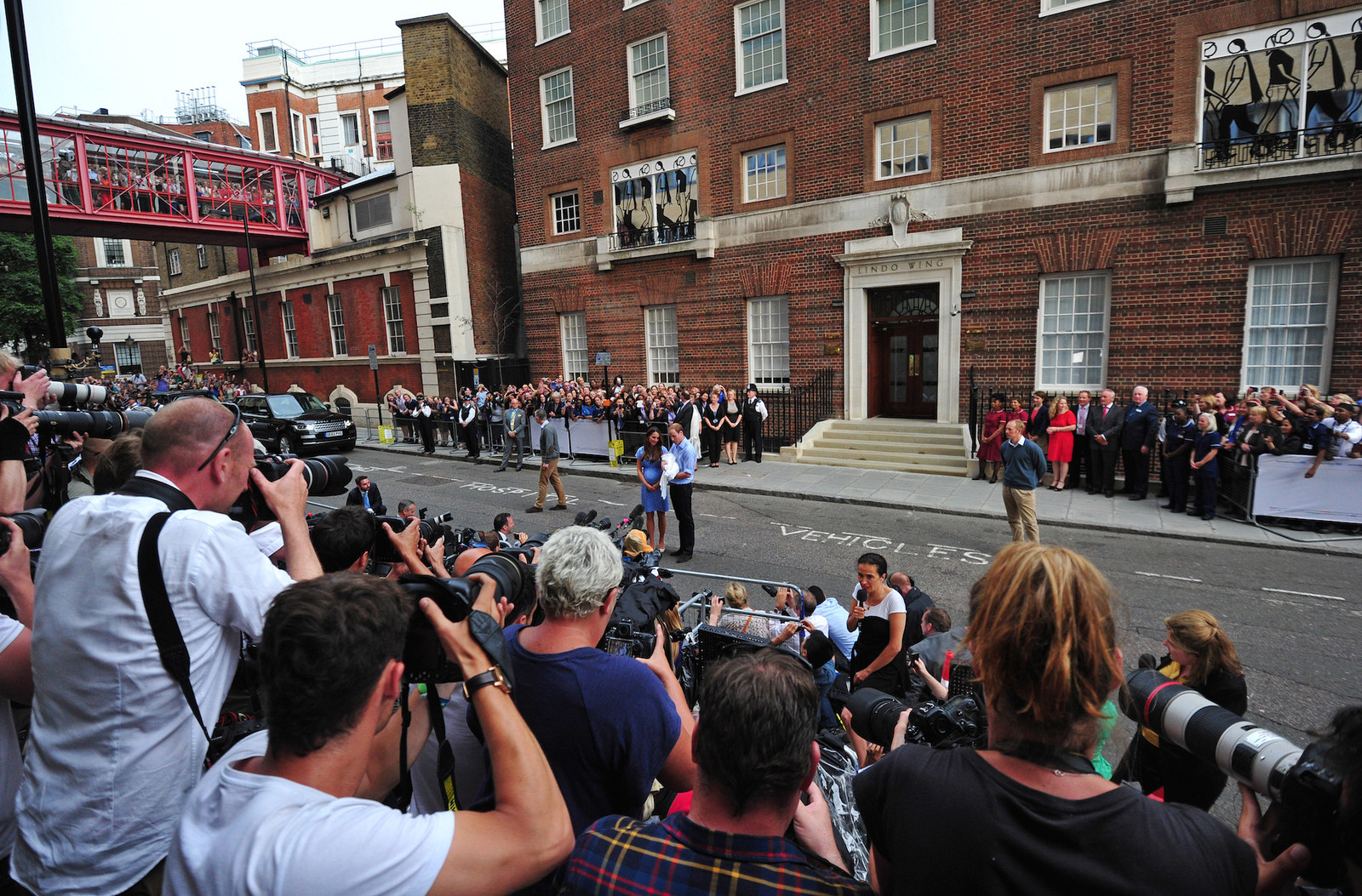 People hanging out of windows to catch a glimpse of the young royals.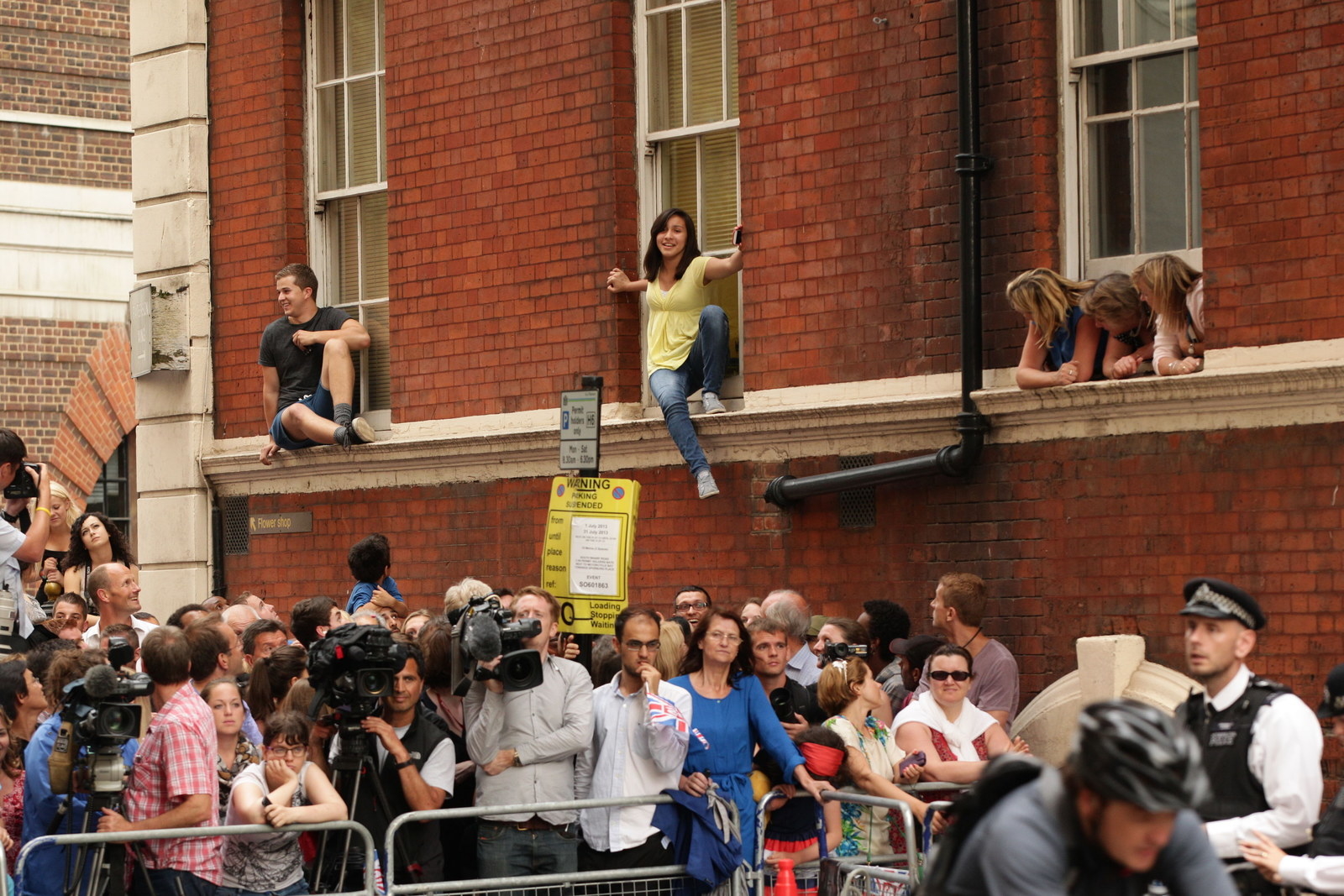 Literally filling up the street (which had to be closed for this very reason).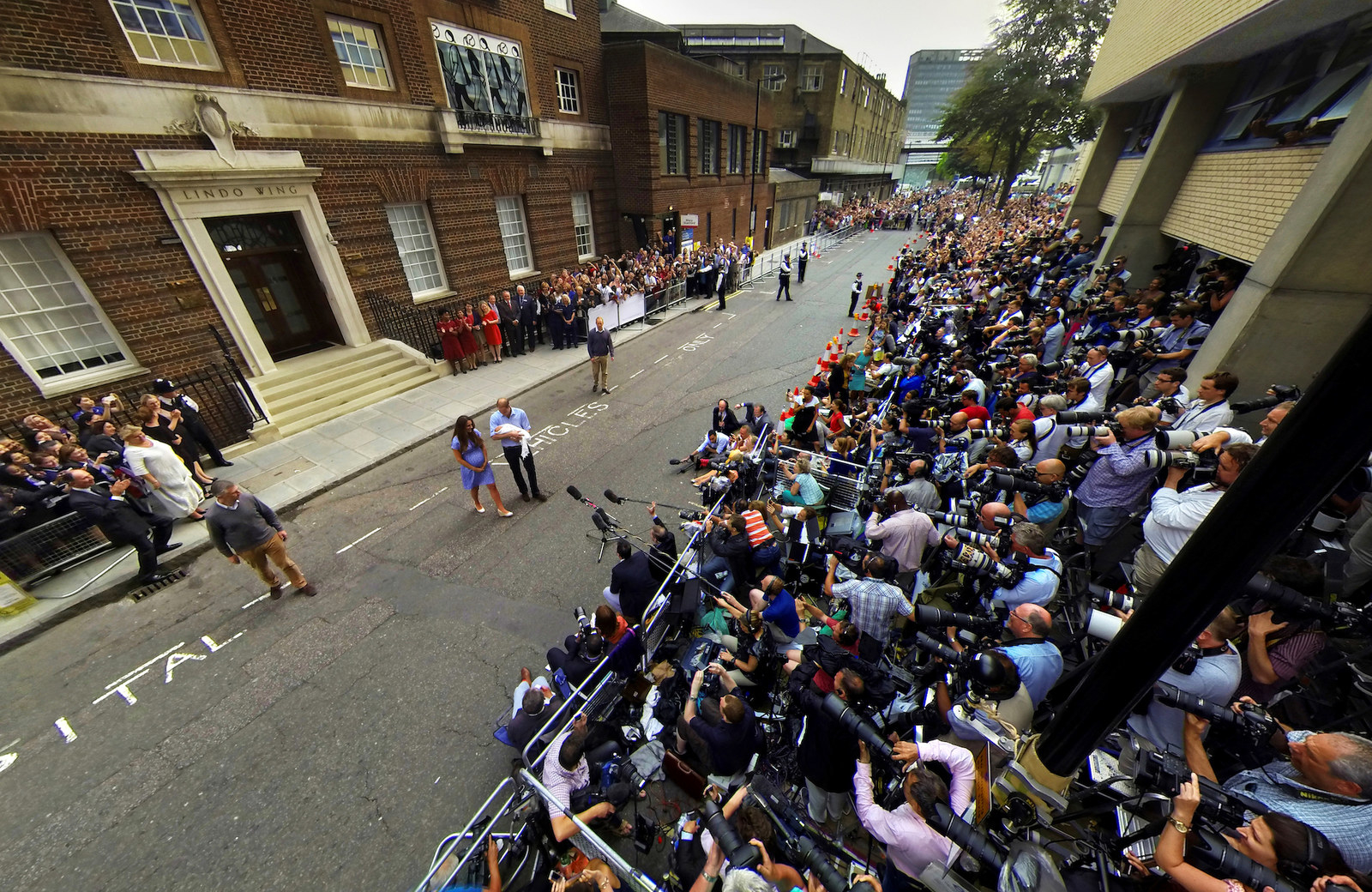 People and cameras surrounding their car as they drove home.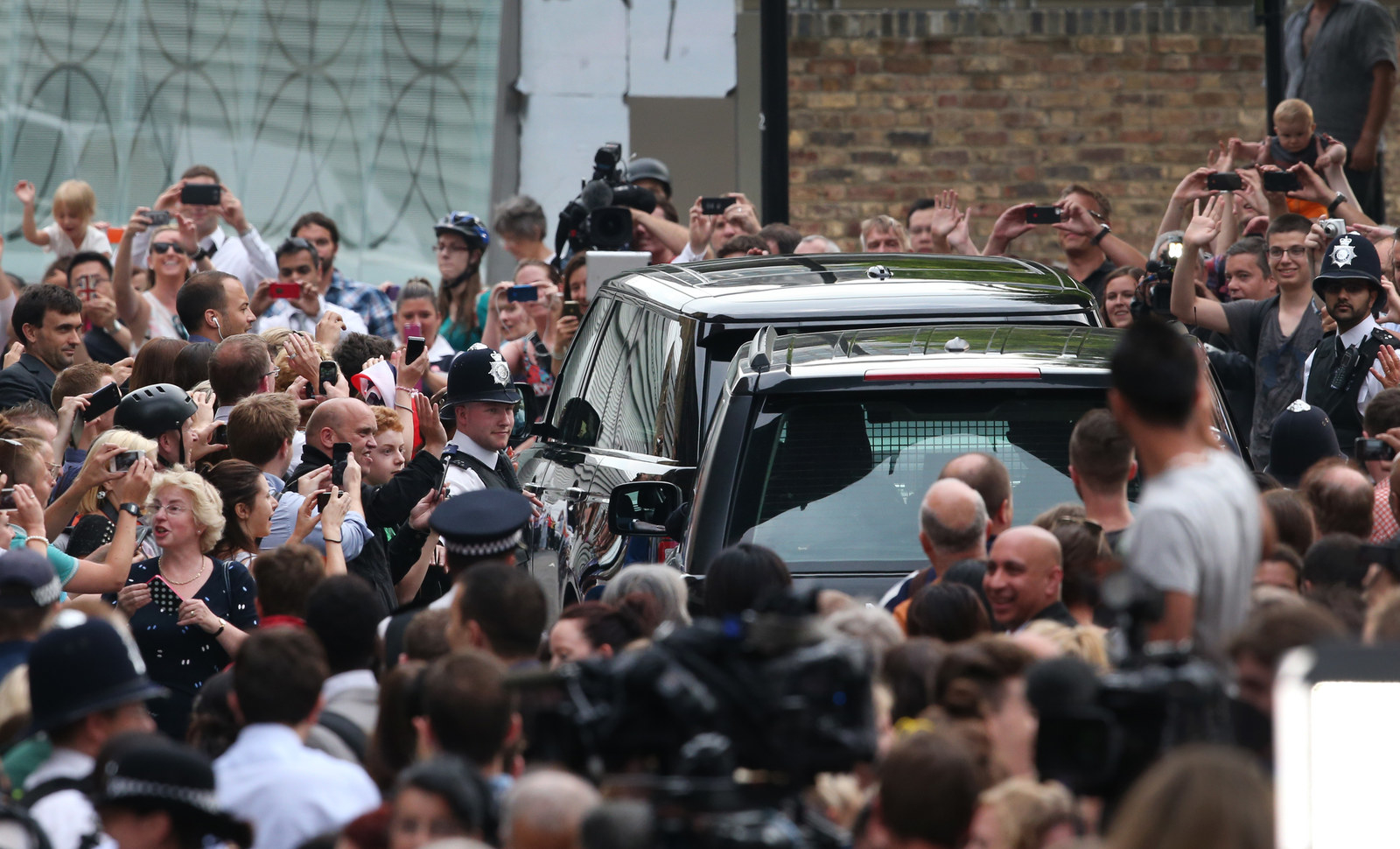 "Well, sure," you might think. "Prince George is going to be king one day! No other royal baby got that much attention."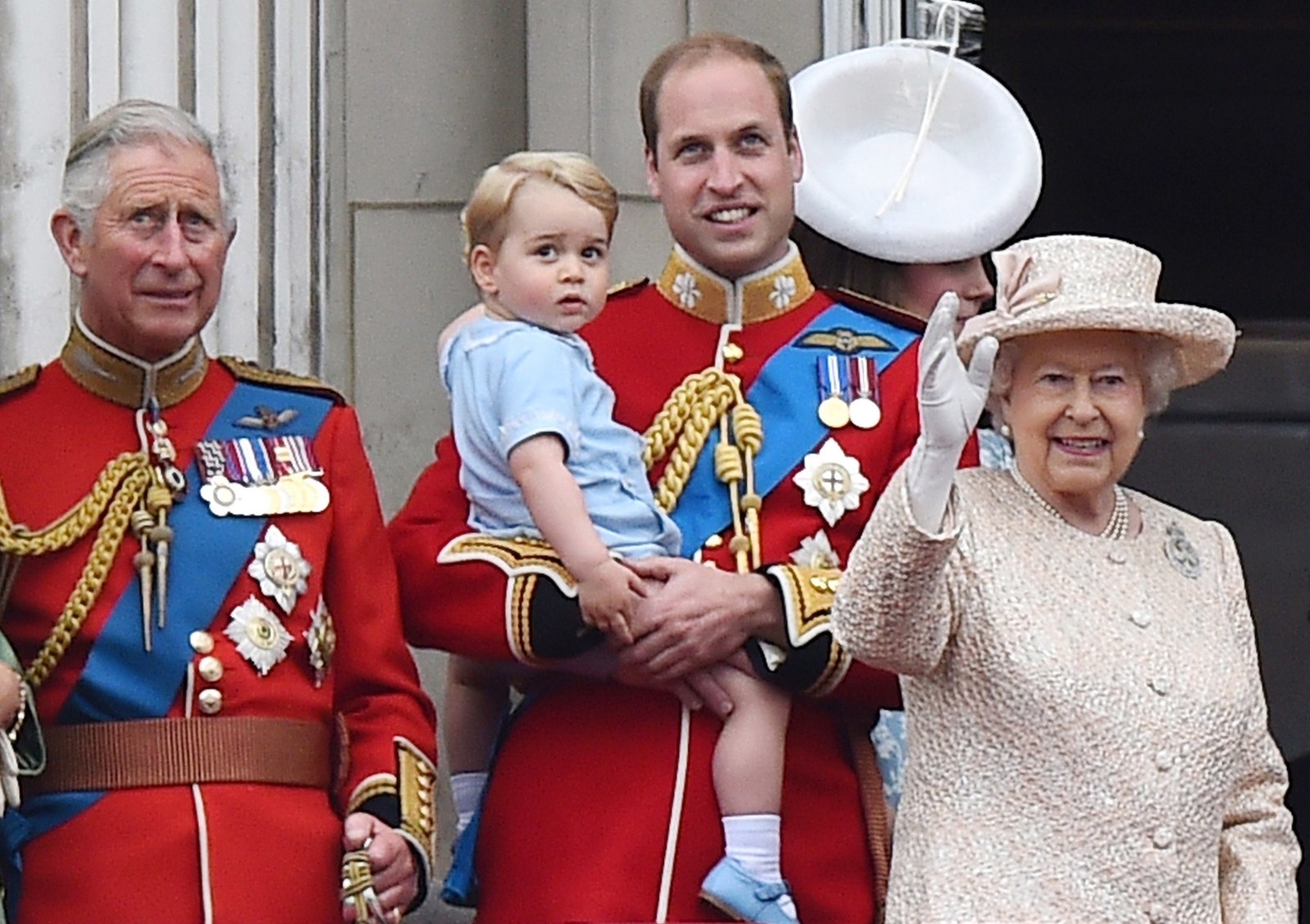 Let's fast-forward to 2015, when Princess Charlotte was born and Kate left the hospital THE SAME DAY SHE GAVE BIRTH.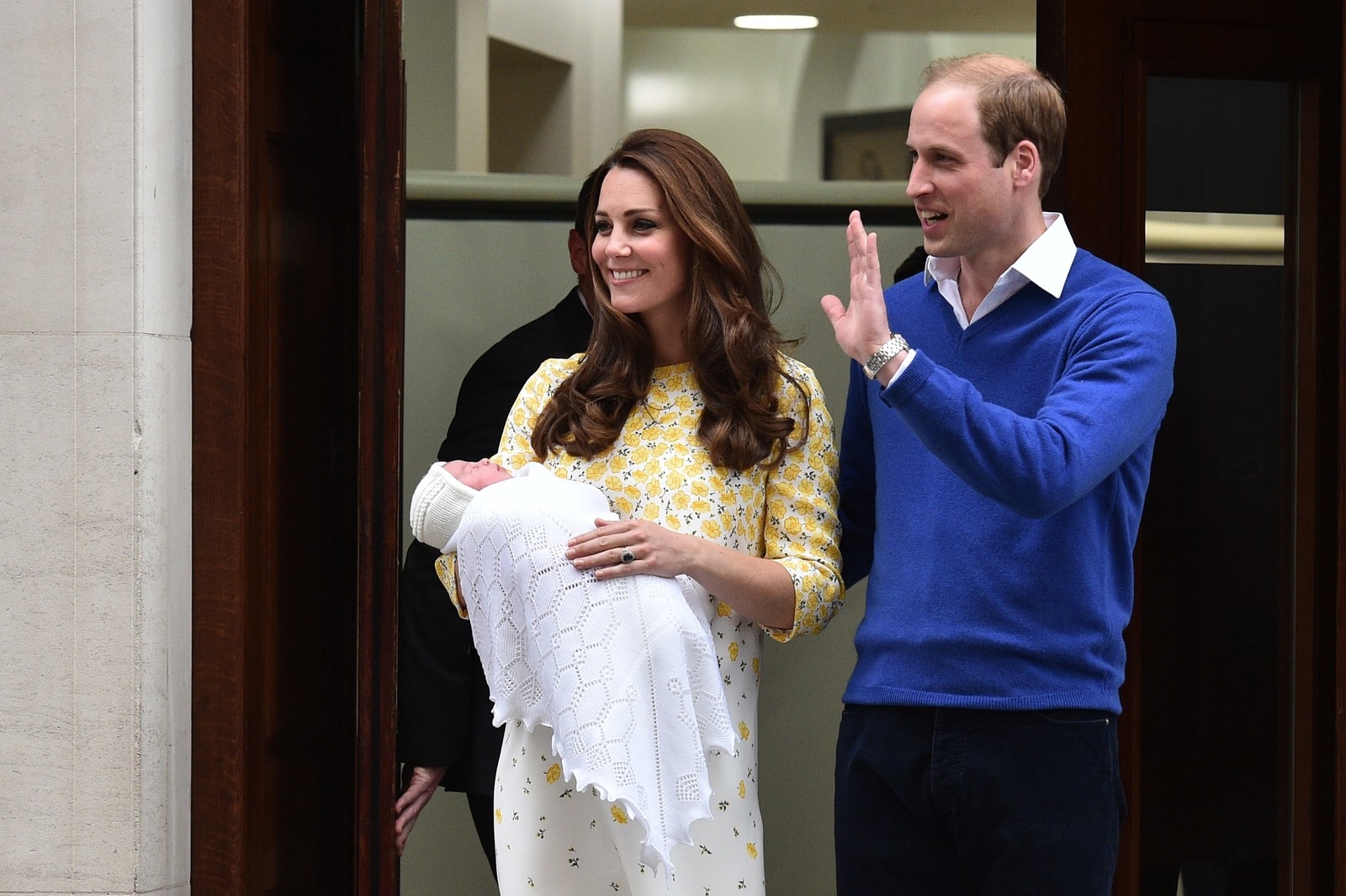 Here's the first thing they saw when they left the hospital.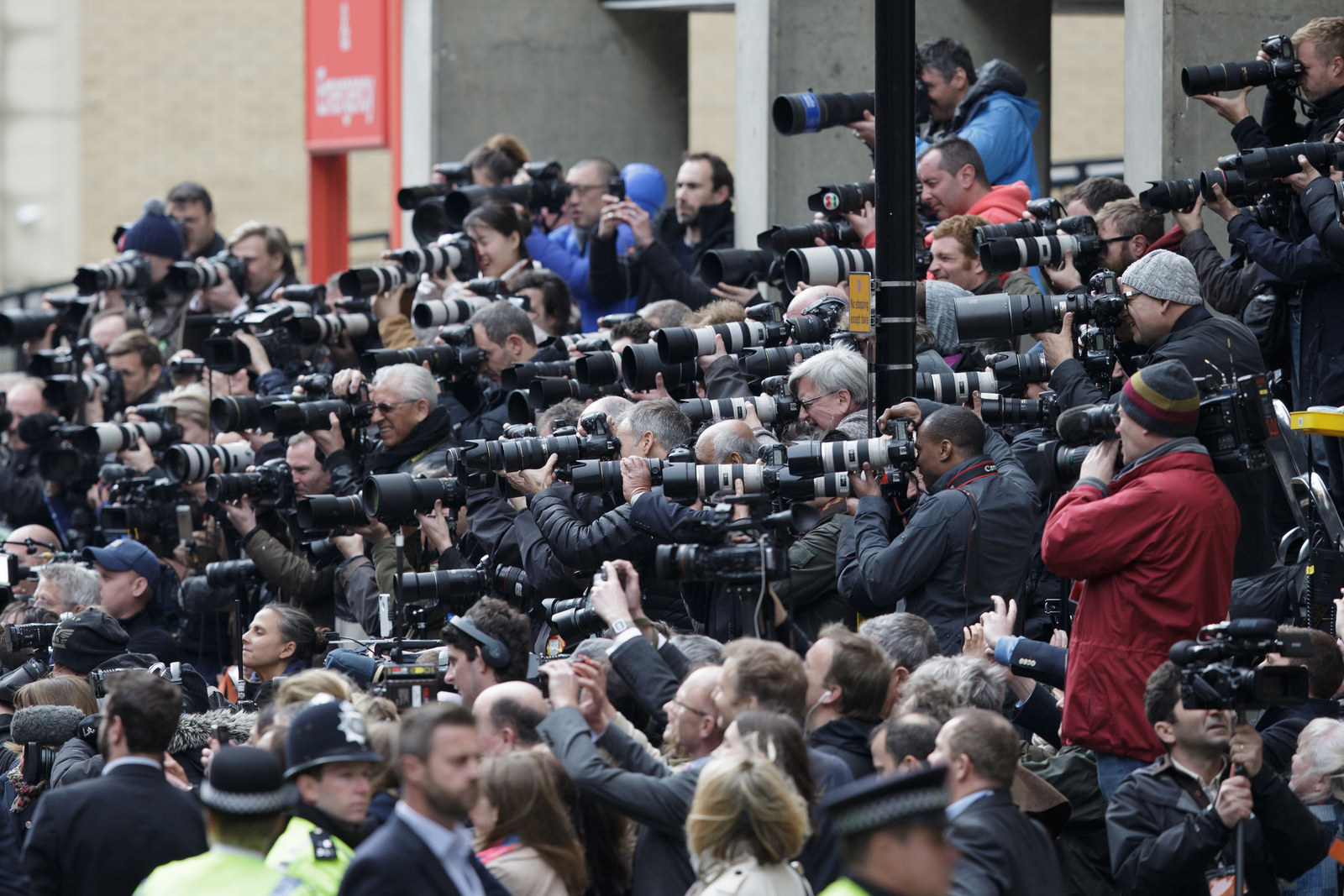 And waiting for them at the other end of the street.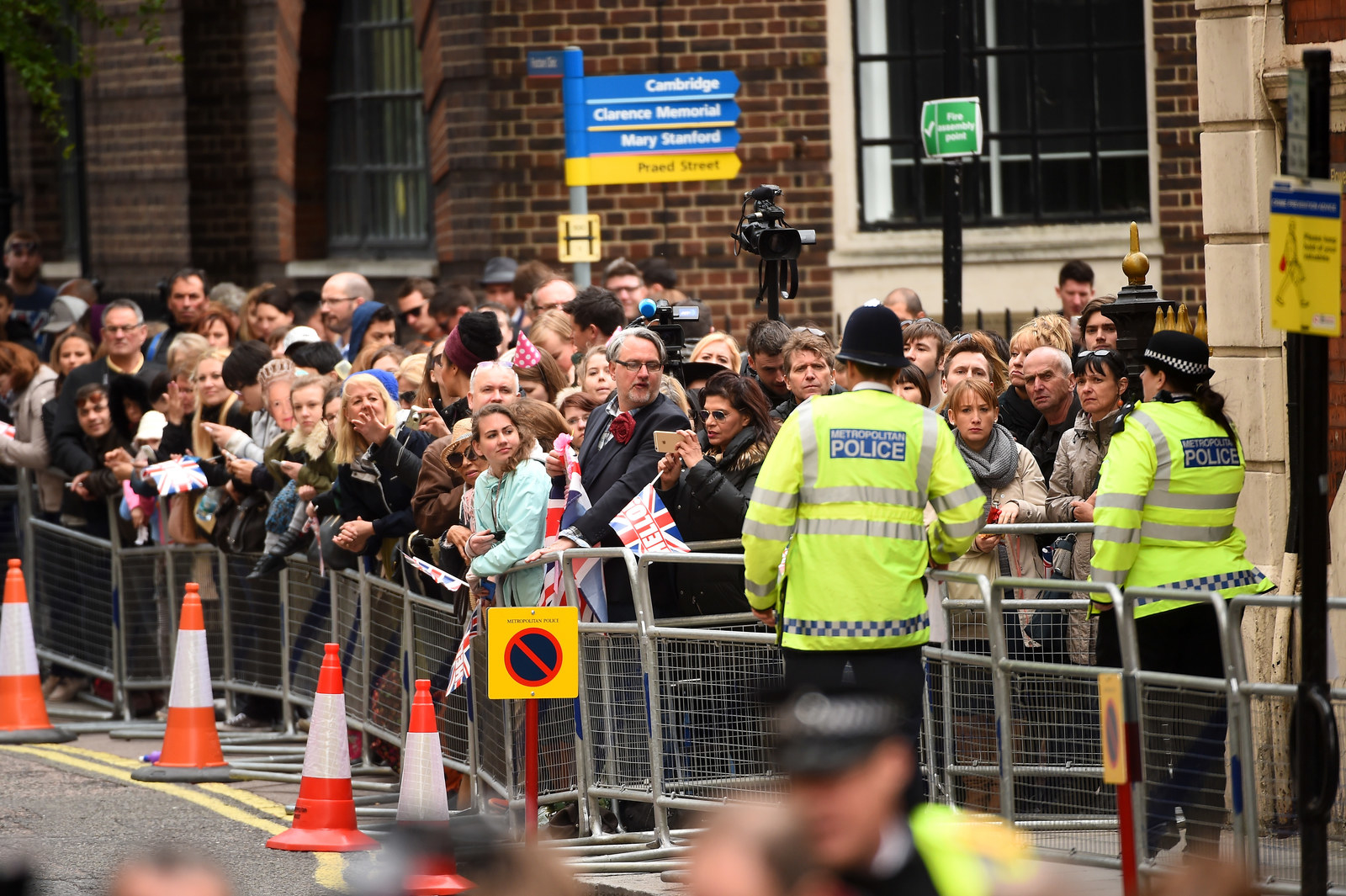 Being held back by police officers.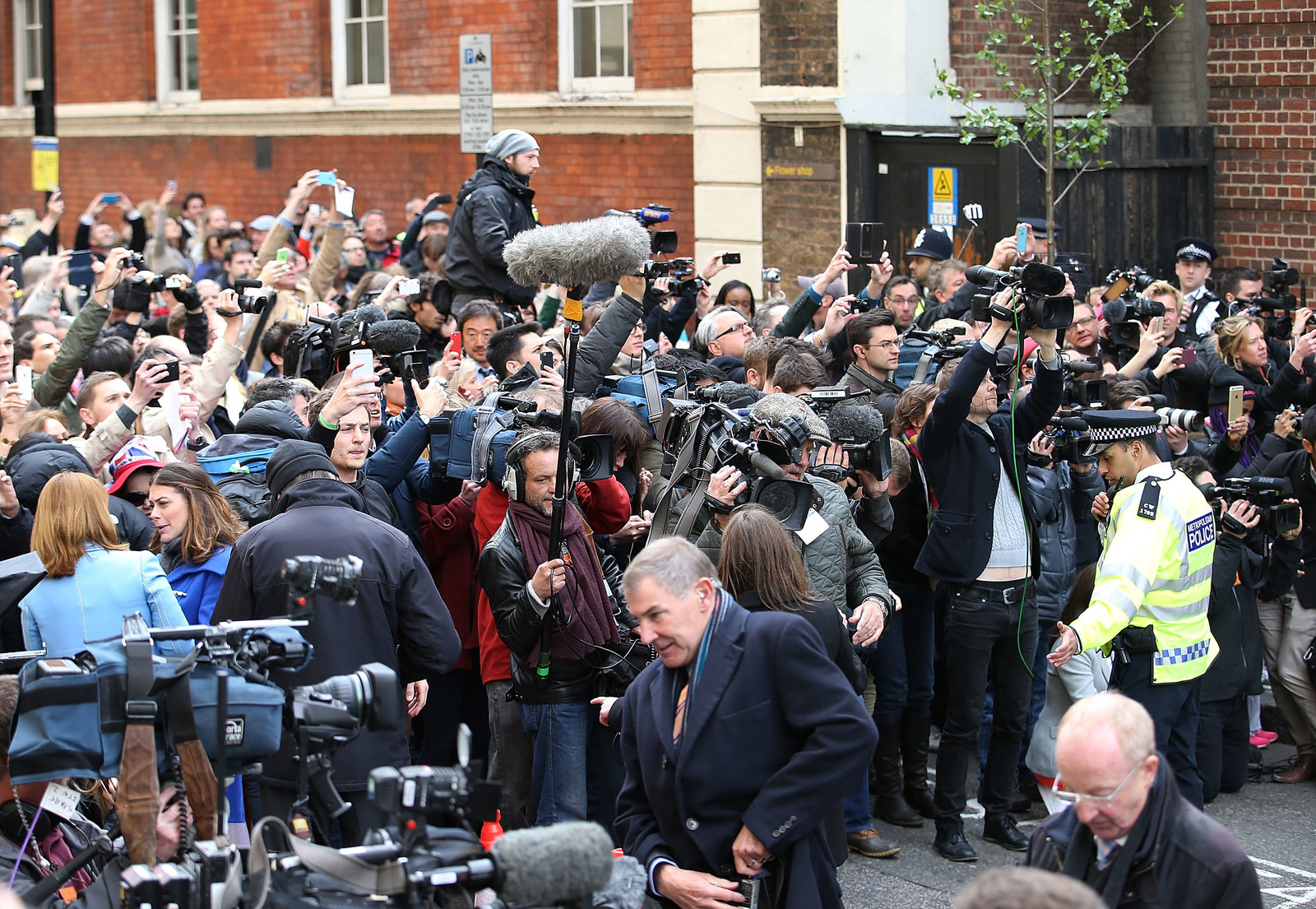 And Prince Louis? The third child? Who was born last year and left the hospital with his parents seven hours later?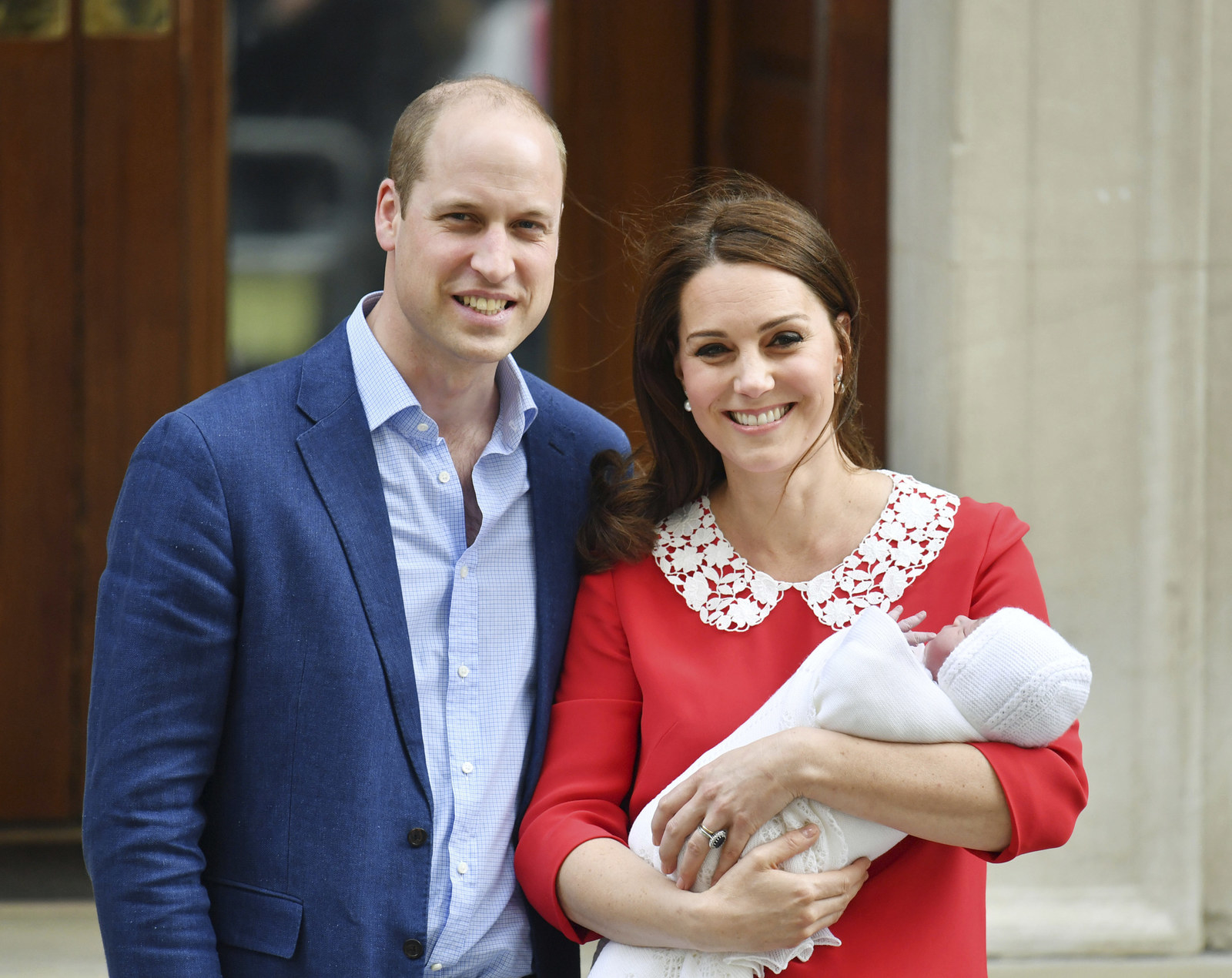 The same crowds of people lining the street and photographers waiting on ladders for that perfect exit shot.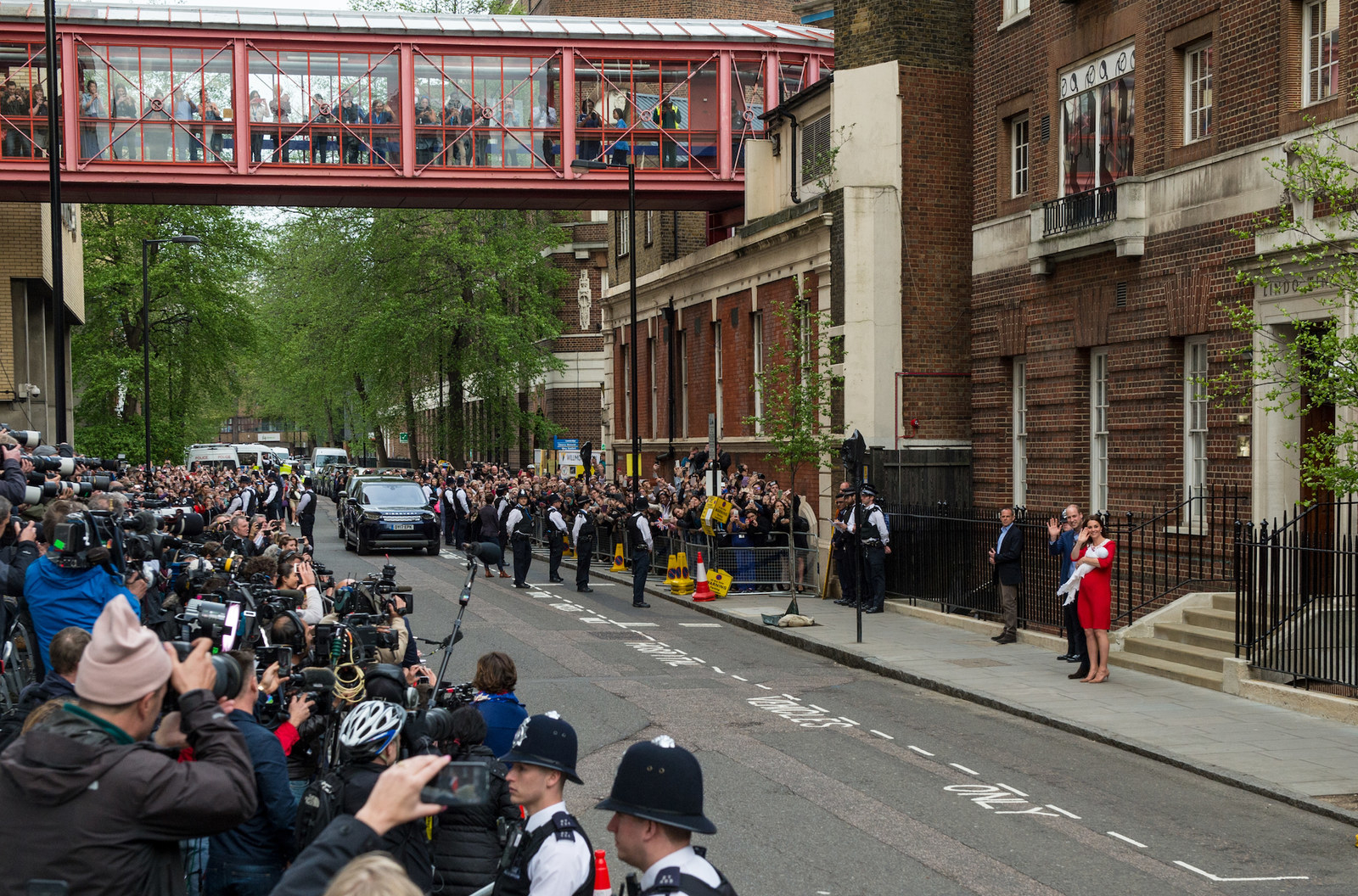 The same police and barricades keeping everyone out of the streets.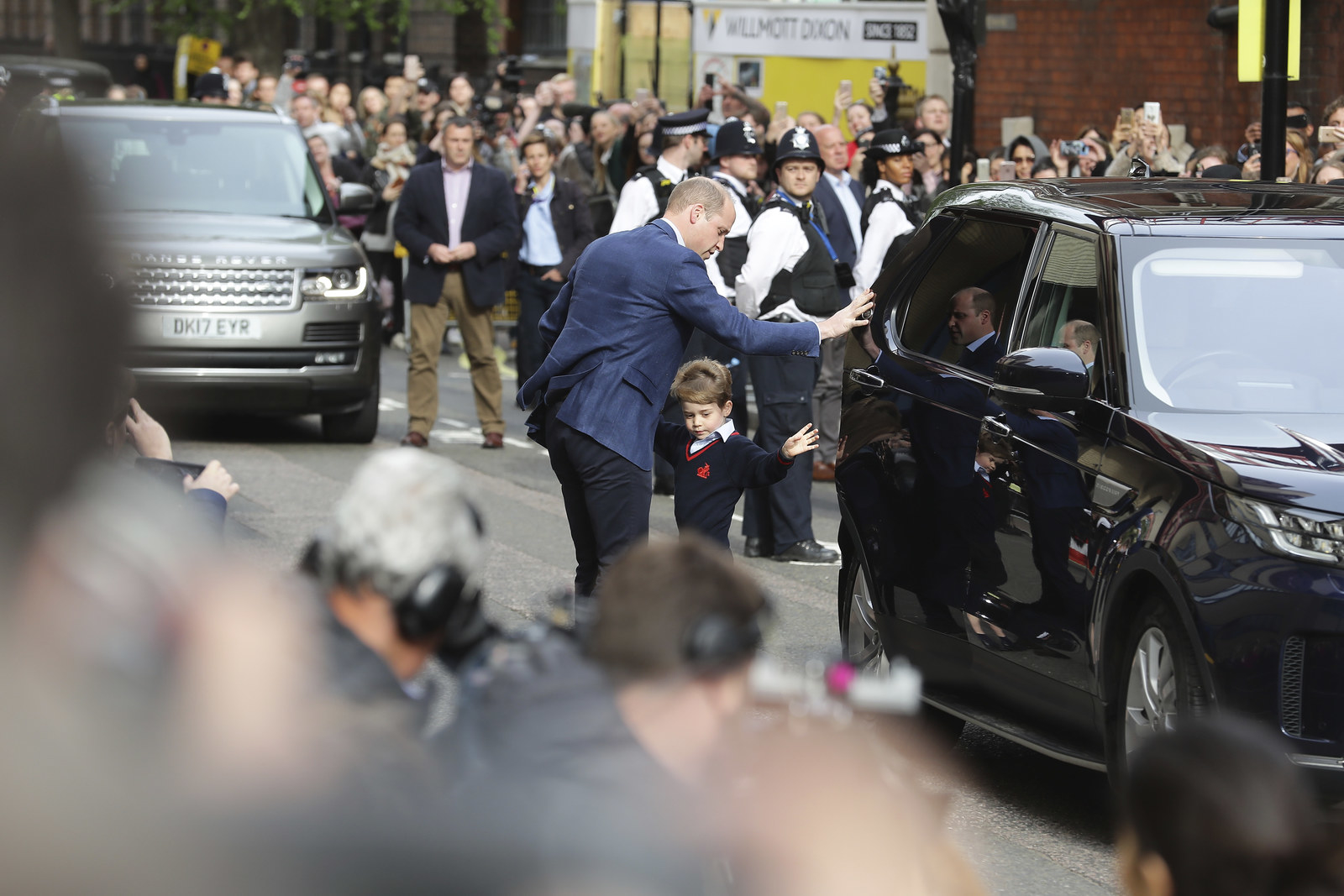 The same cheering fans taking photos on their cellphones.
You can't blame Harry and Meghan for wanting to skip all that, TBH.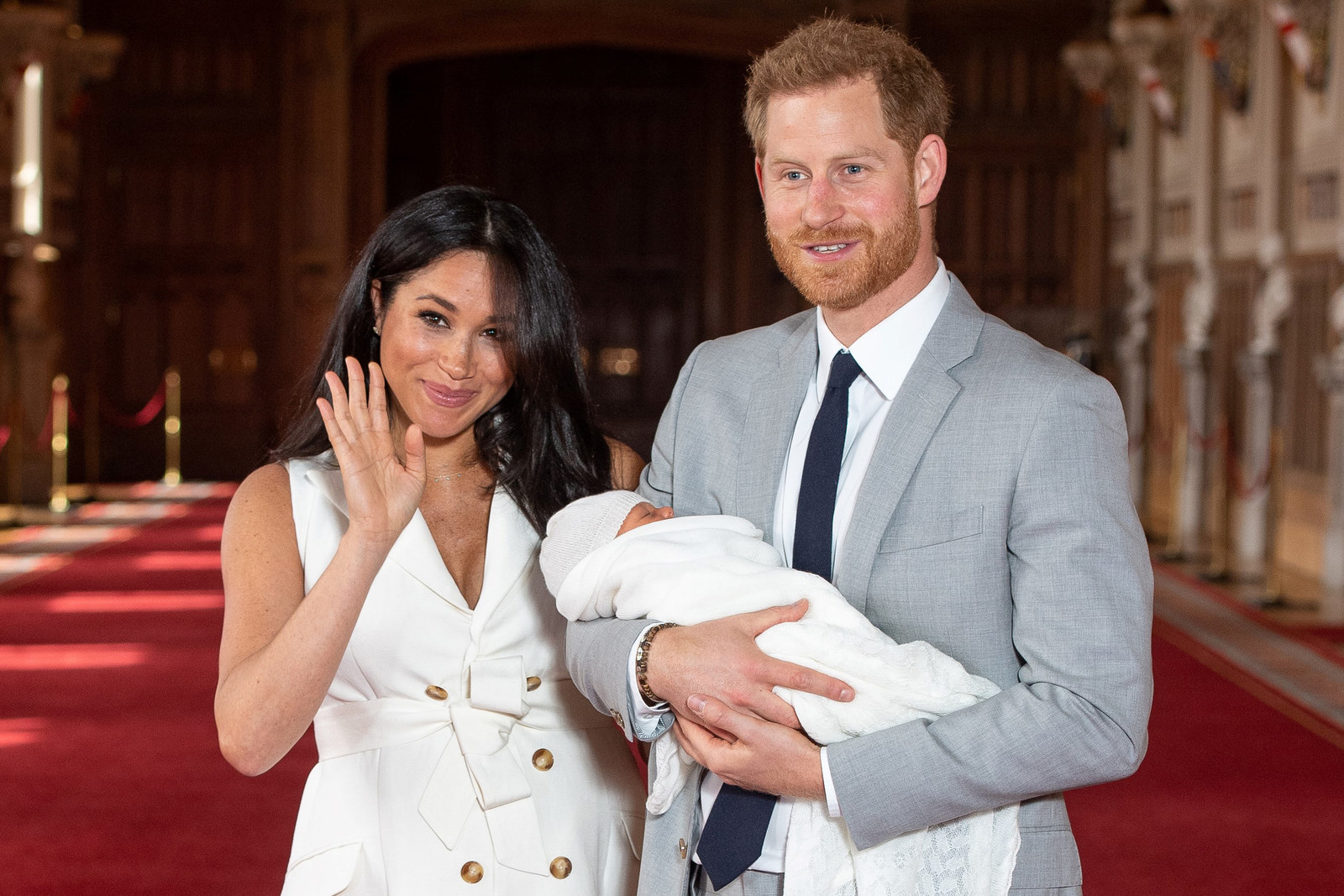 Congratulations on the new baby! And thanks for letting the world see little Archie at all.