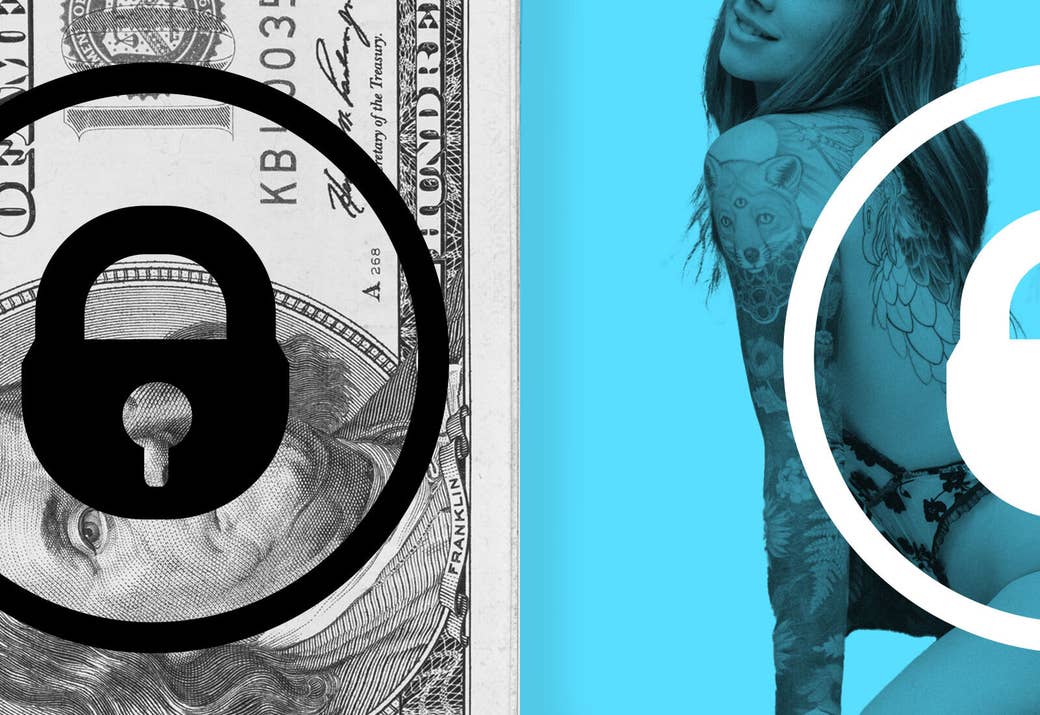 At the end of October, Canadian sex worker Sirene Rouge, 24, faced a difficult choice. She could end her recovery period from a recent surgery early in order to return to her day job as an exotic dancer, or hope that after two months of back-and-forth with OnlyFans, her earnings from the platform would finally be deposited in her bank account.
"It's scary and stressful," she told BuzzFeed News. "I'll have to go back to work a week earlier than I wanted to just to make sure that I'm in a good place financially." She hasn't been able to access the money in her account on OnlyFans, the subscription-based platform best known for its adult content, for "two rent payments," she said. "I don't know what I'm going to do next month if they're not paying me and I keep trying to request payouts and they're rejected."
Rouge is not alone. For the past two months, OnlyFans account holders have been posting on social media — particularly Twitter and Reddit — about delayed and rejected payouts. The bulk of these creators appear to be based outside of the US. BuzzFeed News spoke to seven of them, five from Canada and one each from South Korea and Belgium. All of them expressed frustration at the lack of communication and assistance from the platform.
In an emailed statement Friday, an OnlyFans spokesperson acknowledged that one of the website's "onward payment partners" had "experienced technical difficulties" in September. "This resulted in payment delays for a small number of OnlyFans' 2 million+ creators." (OnlyFans declined to comment to a follow-up email asking whether creators were affected due to their location.) The spokesperson added, "The provider's technical issues have now been resolved."
However, as of press time, a number of OnlyFans sex workers interviewed by BuzzFeed News had not received their long-awaited funds. Searching Twitter with the words "onlyfans" and "payout" also showed complaints posted within the past few days from people who claim to be unable to access their earnings.

Although there's a popular perception that OnlyFans sex work is mostly a "side hustle," for many, work on the platform is a full-time or necessary part-time job — and this sudden difficulty getting paid has thrown their lives into a state of uncertainty.
"I've had many sleepless nights just trying to figure out how I'm going to get through this," Babie, a 23-year-old sex worker from Alberta, Canada, told BuzzFeed News. "I can't sit here waiting for weeks and weeks for my paychecks when I have rent to pay, animals to take care of, myself to feed." Babie said that she's enrolled at a nail technician school in order to have a more reliable primary source of income.
"It's really affecting people's lives," Rouge said. "It has really fucked me over right now, and I'm going to have to play catchup [with bills], and I really need that money," she said. "They can't not resolve this, right? This can't go on forever?"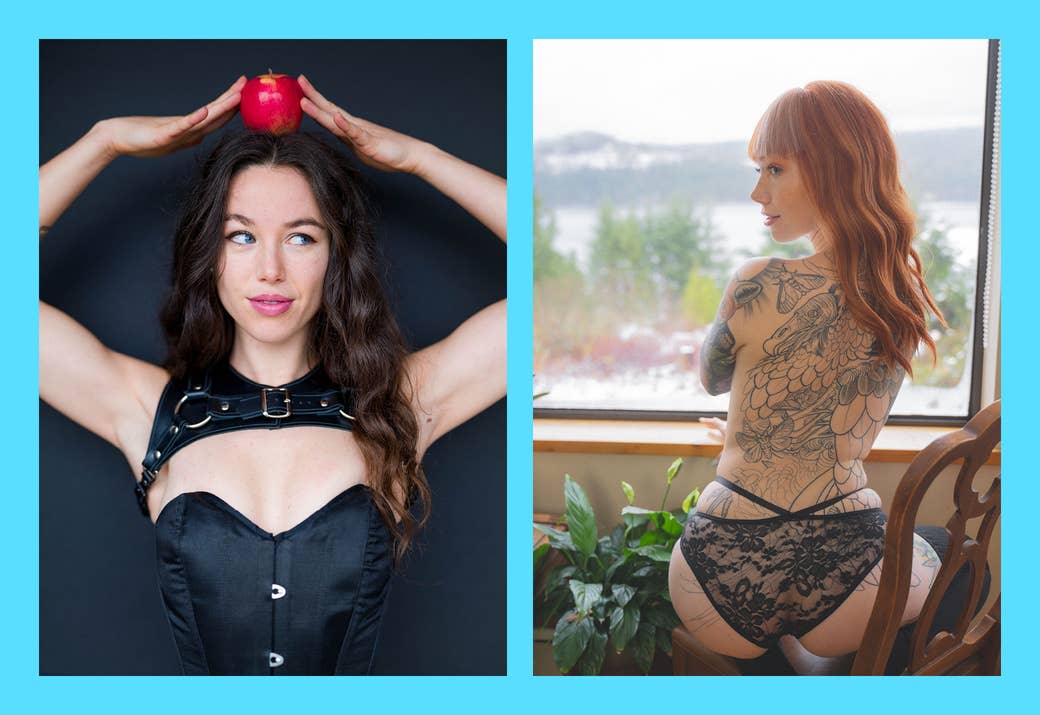 When users subscribe to an OnlyFans creator, a "third-party payment provider" receives the subscription funds and immediately deducts a 20% fee, which goes directly to OnlyFans, according to the platform's terms of service. The remaining 80% goes to the creator, who can choose the way they'd prefer to receive the funds. Most elect to directly deposit their earnings into their bank accounts — and this method appears to have been the one affected by the recent "technical difficulties."
In its statement, OnlyFans told BuzzFeed News that during the period of time when payouts couldn't be accessed, creators had the option of using other forms of payment. But the people interviewed by BuzzFeed News said that those options are limited — and often undesirable.
"I cannot save and pay rent with a prepaid MasterCard," said Canadian OnlyFans creator Lady Jay Cherie, who is currently waiting for more than $2,000 to be transferred to her bank account. Others interviewed by BuzzFeed News expressed concern about the alternate payment methods, some of which were completely unknown to them, such as e-wallet companies Skrill and Paxum.
Efforts to resolve payment issues have been frustrated, creators said, by OnlyFans' customer support, which many described as "nonexistent." Communications are facilitated only through an internal "ticket" system and via email. Crucially, there's no phone number to connect directly with customer service representatives.
"I feel like it's a robot just copying and pasting," Olivia Haze, a 20-year-old creator from Ontario, Canada, said of her communications with OnlyFans support staff. "They're just repeating the same message over and over and not actually reading what I'm saying."
Babie called it "absolutely ridiculous" that OnlyFans does not have a customer helpline. "If you're a million-dollar platform, you have to have some way that people can actually contact you and talk to someone," she said, "not just email and wait 24 hours, or open a ticket and then have it be ignored."
It's even a problem for top-earning creators on the platform. GoAskAlex, a 28-year-old Canadian sex worker, is in the top 1% of OnlyFans account holders but nonetheless spent two months in back-and-forth with the company attempting to access the money in her two online accounts — a sum of more than $20,000. (As of press time, she has been able to cash out the money in one of her accounts but is still waiting for the $3,000 in her second OnlyFans account to be transferred.)

"Creators have earned this company so much money and to not have support that will answer your emails and your questions, to not have a 1-800 number we can call, to just be relying on a handful of [customer service] employees… It's frustrating," GoAskAlex said. "It's really frustrating to see this company, this empire, that has so much money and so much power in the industry, not showing up for the creators."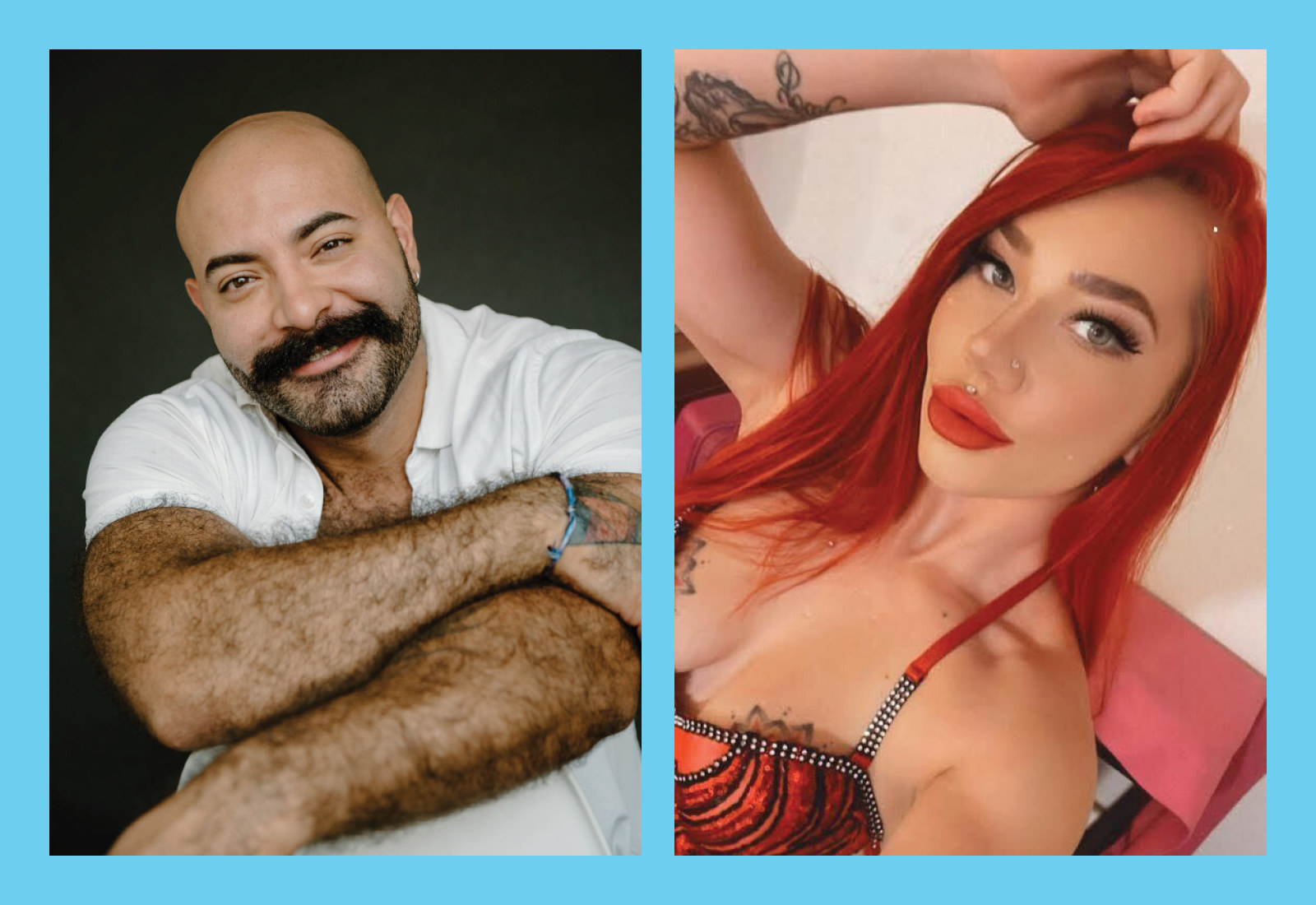 OnlyFans creators described the recent payout difficulties as just one symptom of a much larger problem: what they perceive as the platform's lack of support for the sex workers who use it.
They have reason to think this way. In August 2021, OnlyFans announced that it would be banning sexually explicit adult content from its platform. Following public outcry, the company reversed its decision within a week.
And yet, as many creators pointed out to BuzzFeed News, sex workers have made the platform the titan it currently is. At the beginning of September — around the same time the payout issues began — OnlyFans reported a remarkable 615% increase in profits over the past year, totaling $432 million.
"Sex workers are the ones that put OnlyFans on the map," said Lobo, a 32-year-old Canadian OnlyFans creator who, at the time of his interview, had just been notified that his monthly payout had once again been rejected. "We are the ones that made that site successful. We are the reason that site is worth millions of dollars."
Lobo told BuzzFeed News that the company almost seems to resent — or at least be embarrassed of — its reliance on sex workers. "They treat us like we're at the bottom of the barrel," he said. He cited the platform's lack of communication about technical issues — especially those affecting creators' bank account settings — as well as a lack of transparency about moderation issues as evidence of OnlyFans' apathy.
"I think the big thing to keep in mind is that this is a job," he said of the work done by OnlyFans creators. "And it sucks to come in and kind of feel like the people that you're working with don't want you to succeed at your job, especially when it's a job that has been around since the beginning of time [and carries] a lot of stigma.

"It can take a toll," he continued. "When you can't even do something as simple as paying to have dinner because the site is holding your funds hostage for some arbitrary reason… We don't need this. We don't need this unnecessary stress."

Rouge agreed, telling BuzzFeed News that although she was able to make her rent payments since her payout issues with OnlyFans began, she's had to pick and choose which other bills she can afford to pay right now.
"I haven't been able to put any money on my credit card. I haven't been able to put any money on anything else like the internet, the hydro, and it's all just kind of racking up," she said. "I have the money for it. I promise. They just won't give it to me." ●