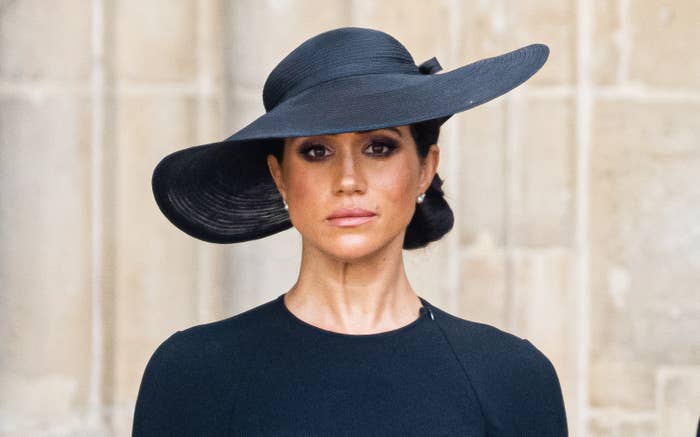 Meghan, the Duchess of Sussex, faced "disgusting and very real" threats to her life from UK right-wing extremists, a senior British police officer said.
Neil Basu, the outgoing assistant commissioner of Metropolitan Police and former head of counterterrorism for the force, said in an interview released Tuesday that the duchess formerly known as Meghan Markle and her husband, Prince Harry, the Duke of Sussex, were specifically targeted by far-right terrorists.
"You were in charge of royal protection. How would you characterize the threats that Meghan and Harry received?" Channel 4 reporter Cathy Newman asked the veteran police officer in an interview clip posted on Twitter and YouTube.
"Well, disgusting and very real," Basu said.
Newman followed up on her question, asking, "There were many serious, credible threats against Meghan Markle emanating from the far right?"
"Absolutely, and if you'd seen the stuff that was written and you were receiving it… the kind of rhetoric that's online, if you don't know what I know, you would feel under threat all of the time," he said.
"So you were convinced that there was a genuine threat to Meghan's life on, you know, more than one occasion, on several occasions?" Newman asked.
"Absolutely. We had teams investigating it and people have been prosecuted for those threats," Basu said.
In response to Basu's remarks, Sussex fans on Twitter have been sharing a clip compiled by freelance writer R.S. Locke containing excerpts from interviews in which Meghan and Harry talk about the security threats they've faced.
The Sussexes lost their official UK taxpayer-funded police protection when they stepped back as working members of the royal family in January 2020. Harry is currently engaged in legal action against the UK government, challenging a decision to deny him the ability to personally pay for police protection for himself and his family when they are in the country. In July, a High Court judge ruled that the duke's request for judicial review of the decision could proceed to the next stage: a full hearing.
The Sussexes have returned to the UK on several occasions since the legal challenge was filed in September 2021. A government official said in July that their security has been dealt with on a "flexible" and "case-by-case" basis in recent years.
BuzzFeed News has reached out to the Sussexes' team for comment.