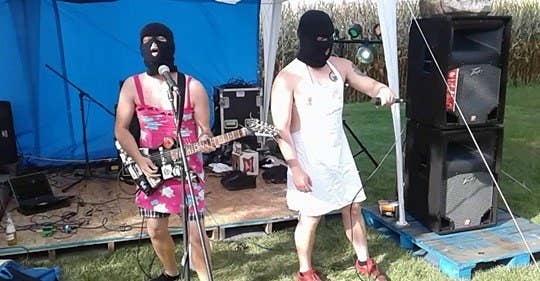 The man who killed nine and injured 27 in a mass shooting in Dayton, Ohio, was the lead singer of a "pornogrind" metal band, a genre defined by its explicit subject matter and themes of gore and violence, specifically sexual violence and necrophilia, BuzzFeed News has learned.

The gunman, identified as 24-year-old Connor Betts, was a member of Menstrual Munchies, a three-person band that performed regularly in the Midwest death metal scene, recently appearing as one of the bands at the Summer Massacre 2 concert in Chicago on June 29.
Pornogrind is a subgenre of a fast and extreme kind of heavy metal called grindcore, which is known for its mostly dark, satirical themes of sexual violence and gore delivered for shock value.
The band's song titles are explicitly sexually violent, such as "Preteen Daughter Pu$$y Slaughter" and "Cunt Stuffed With Medical Waste - Sexual Abuse Of A Teenage Corpse." The album art is equally explicit. One album cover shows a woman consuming feces, while another shows an illustration of a young woman's headless body chained to a bed, covered in blood, as a man puts his pants back on.

Musicians in this genre posted messages online saying they were disgusted by Betts's actions.
The band's Facebook page, which had nearly 1,700 likes, and YouTube accounts appear to have been deleted in the wake of the shootings, according to cached versions of the Google search results page.

The Menstrual Munchies' Bandcamp page, where the group released and sold its music, was, according to the Google cache, online on Saturday, the day before the shootings. It has now been taken down. BuzzFeed News has reached out to Bandcamp for clarification on its disappearance from site.

Before its deletion, the page advertising the band's discography featured, as its background images, maggots and a woman with sperm covering her face and in her mouth.
On Sunday night, the account of the "black metal antifascist" band Neckbeard Deathcamp tweeted that Connor Betts was a member of the band — but then the account later clarified that no one in the band personally knew him.

In a follow-up tweet, the band member running the account described Betts as "another dime a dozen Ohio grind dude who caped progressive politics while treating women like shit."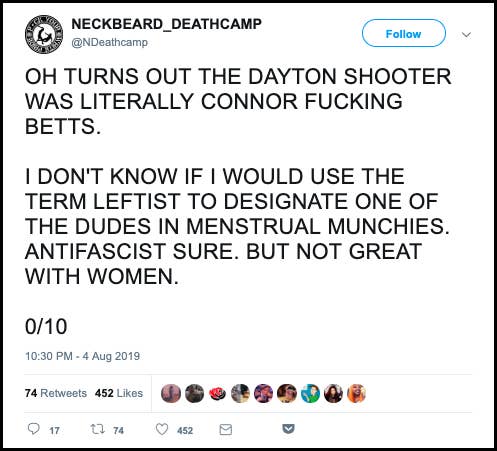 News of Betts's role in the band comes as media outlets report examples of his misogyny.
A former classmate from Bellbrook High School told BuzzFeed News that in 2011 or 2012, Betts made a "hit list" that included mostly girls at the school. When teachers found the list, the school went into lockdown and Betts was later suspended, the classmate said. He tended to play threats off as a joke, the classmate added, and no one seemed to take them very seriously.
The list, one classmate told the Washington Post, included "girls and all of these really pretty vile things that he was going to do to them." She added, "All the girls were really freaked out. He got kicked out of school for it."

And woman who attended high school with Betts told the Daily Beast she got text messages from him, saying she was on his "rape list."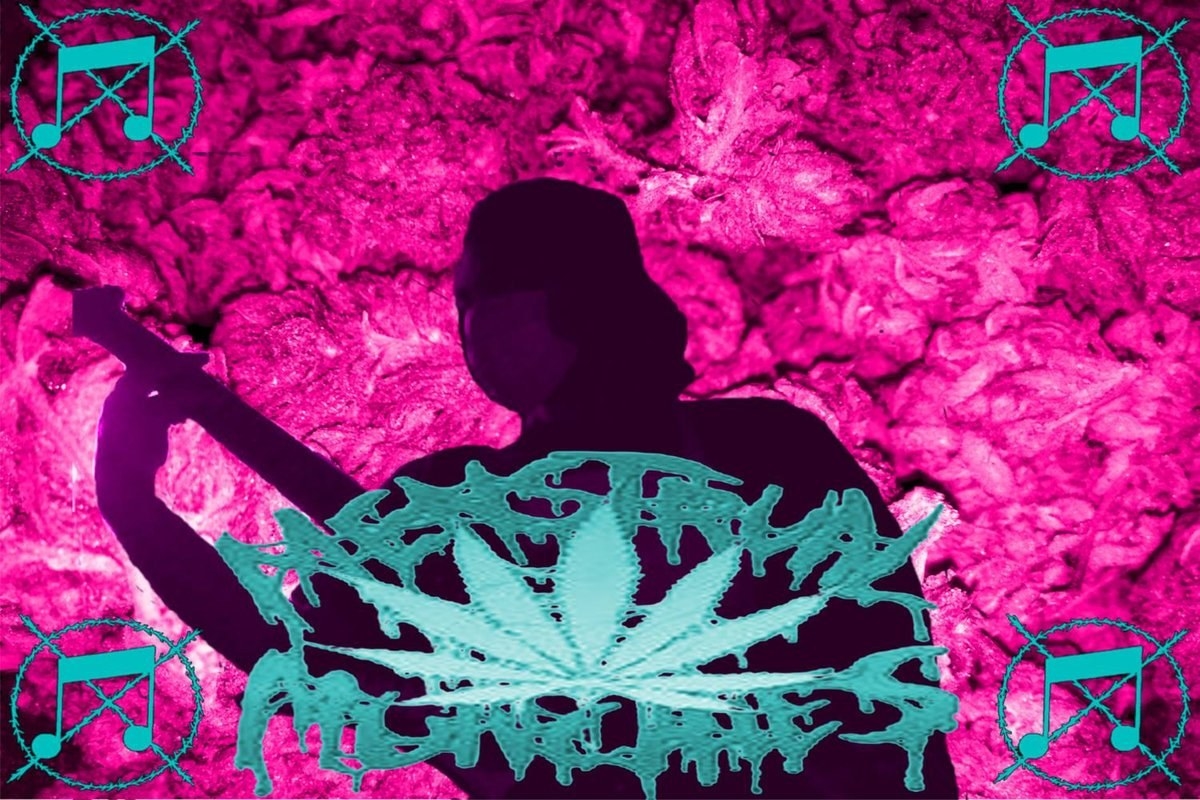 Many of the band's followers who interacted with these now-deleted tweets, including those who stated that they "fucking love gross metal," expressed disgust at the band's song titles and album covers.

On Monday, a popular death metal and grindcore meme page posted a message to and from the community referencing the Dayton attacks and confirming that the shooter was a member of the Menstrual Munchies.
"Pornogrind is like an offshoot of goregrind that's more lighthearted and has more sexual themes," the person who runs the page, who asked not to be identified because he did not wish the page or community to be associated with Betts's actions, told BuzzFeed News over Facebook Messenger. "The music is pretty obscene but the people who revolve around it are usually really cool people."

According to media reports and an unverified photo of his body, Betts was wearing a hoodie featuring lyrics from the metalcore band the Acacia Strain when he carried out the attack.

The lead singer of the Acaia Strain tweeted Sunday that these reports were "making [him] sick."

He also said the band would be "taking action to help the families of the victims however we can."
Other prominent members of the heavy metal community have responded to the reports — and declarations that the shooter may have been motivated by his taste for explicit music — such as Corey Taylor, leader of the heavy metal band Slipknot.

"You don't get to fucking do that. This isn't about a fucking t shirt," Taylor tweeted in response to a reporter who characterized the song reportedly quoted on Betts's hoodie as "hateful and vengeful."

On Monday afternoon, the Twitter account for Neckbeard Deathcamp "broke character" in a thread about the now-deleted tweets it had made about the shooter.

"I did not know Conner Betts personally, but the midwest grind scene isn't large and we spend a lot of time pushing pornogrind out of Chicago DIY," a band member running the account said. "For what it's worth men who cape hard line '''''left''''' politics who still treat women like shit are not exactly a new invention.

"I'm quite curious I guess as to what it was exactly that he saw in us that resonated with him as I feel like we spend a lot of time expressing values highly incongruent with the way he treated women and the act of absolute cowardice that occured sunday night," the account said.