However, the birthday trip ended up taking an unexpected turn — quite literally — when their private jet was unable to land in Vegas due to bad weather, and they ended up having to fly right home, leaving Usher high and dry.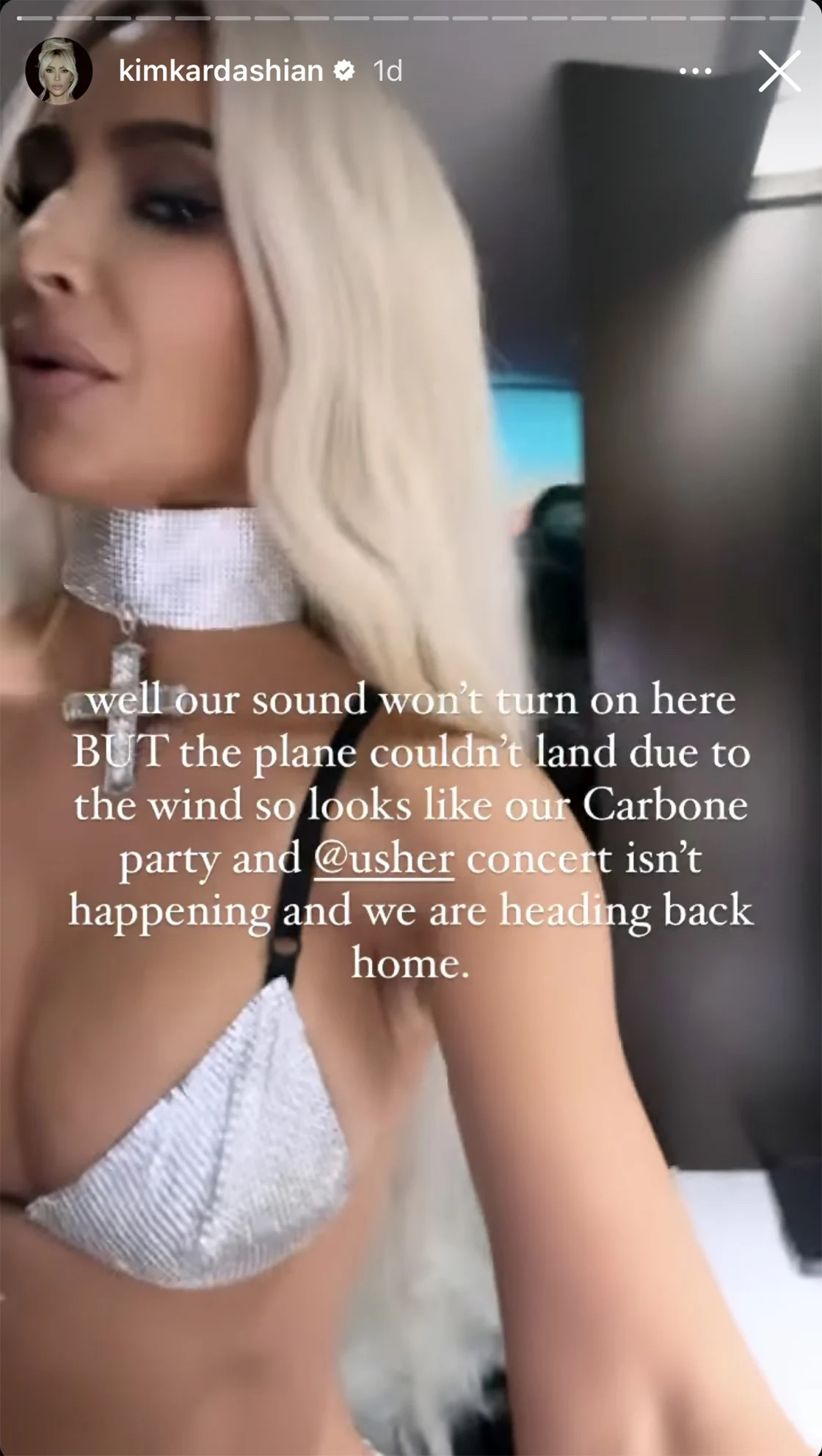 Once they landed back in LA all dressed up with no place to go, Kim and the gang took the disappointment in their stride and, of course, headed to In-N-Out to revive the party and eat some food.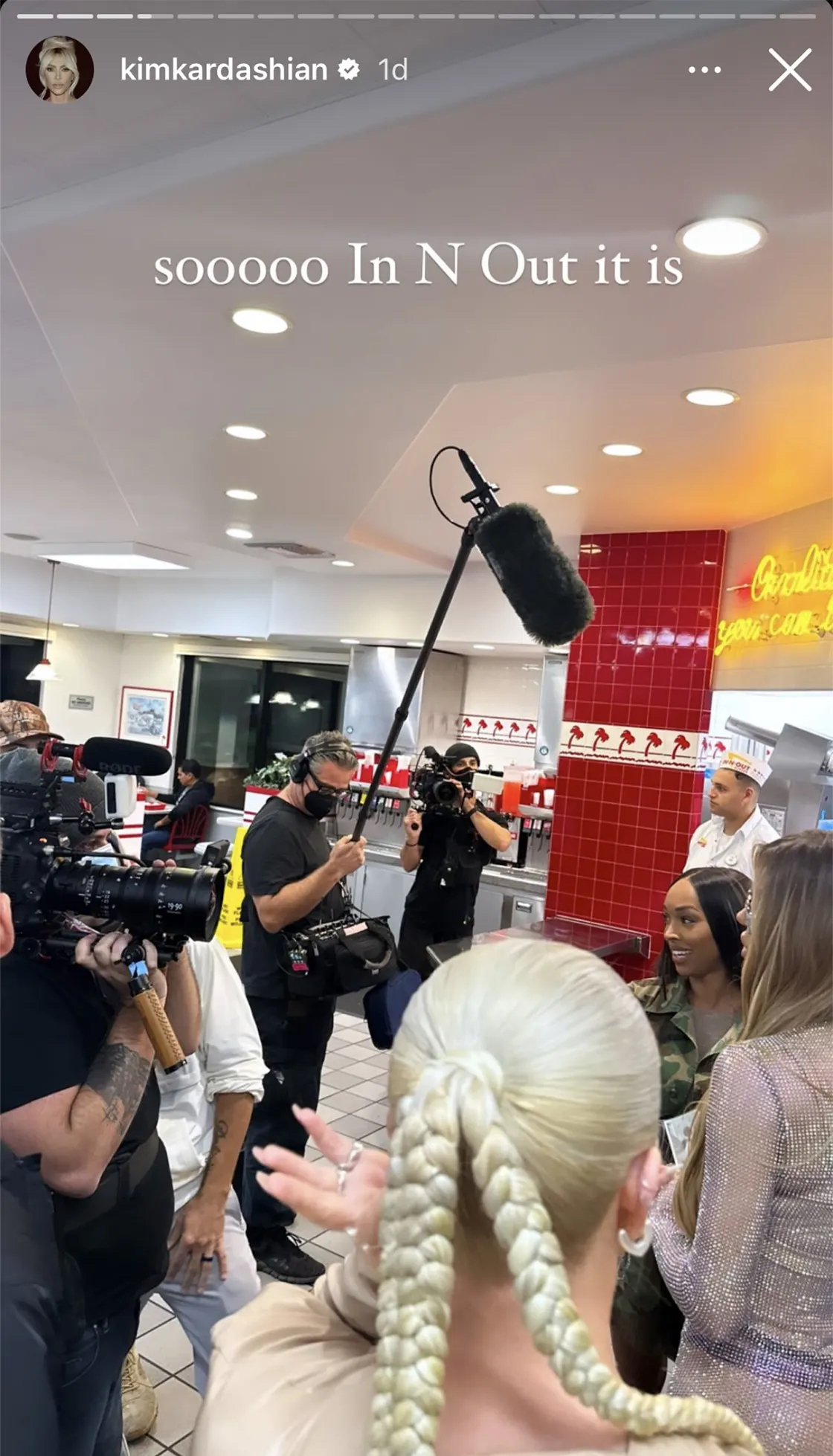 At the time, the group documented the whole night on their Instagram stories, showing the Kardashians camera crews trailing behind them as the birthday girl excitedly placed an order.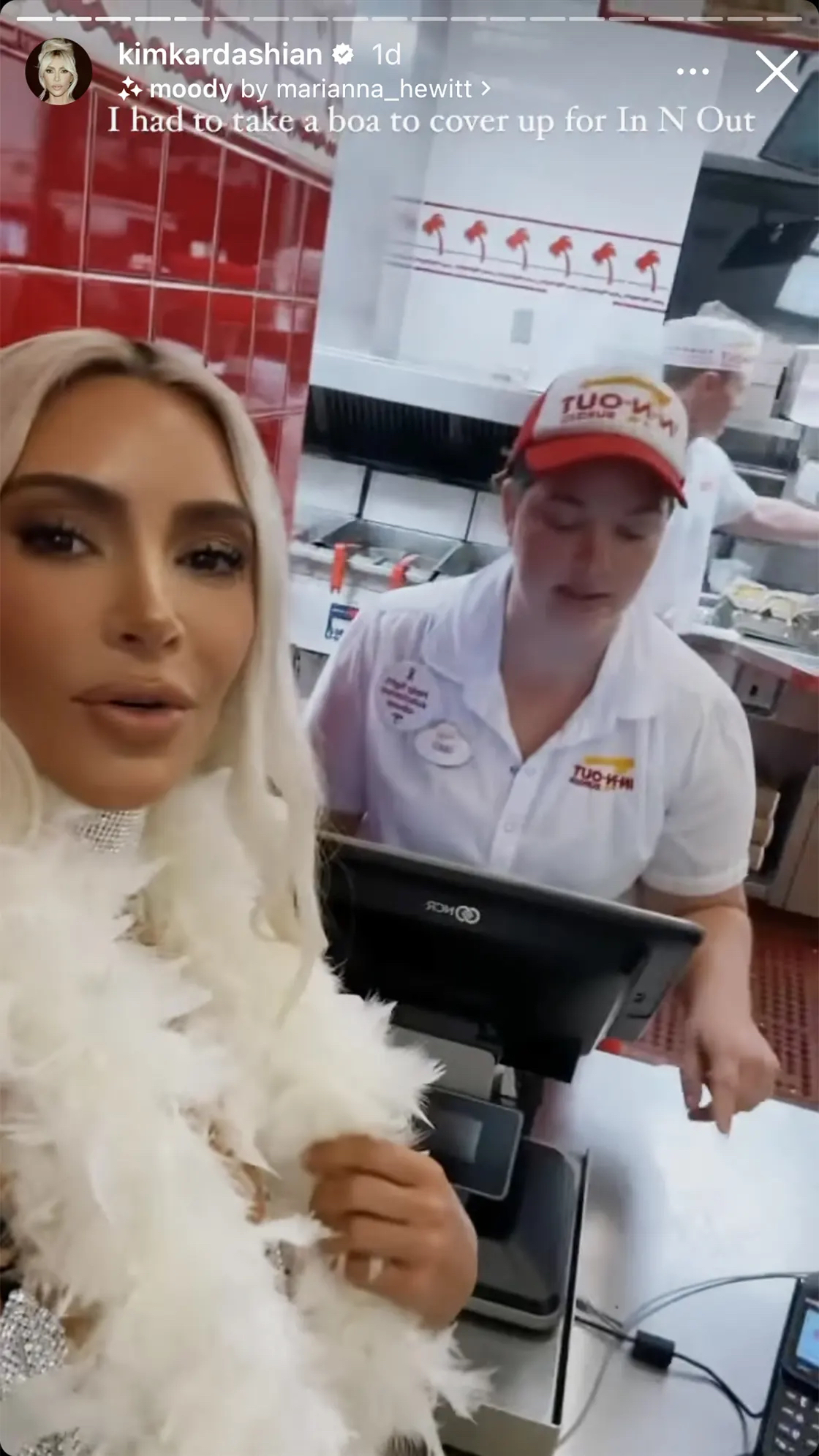 And now, in this week's new episode, we're getting a front row seat to watch the chaos unfold.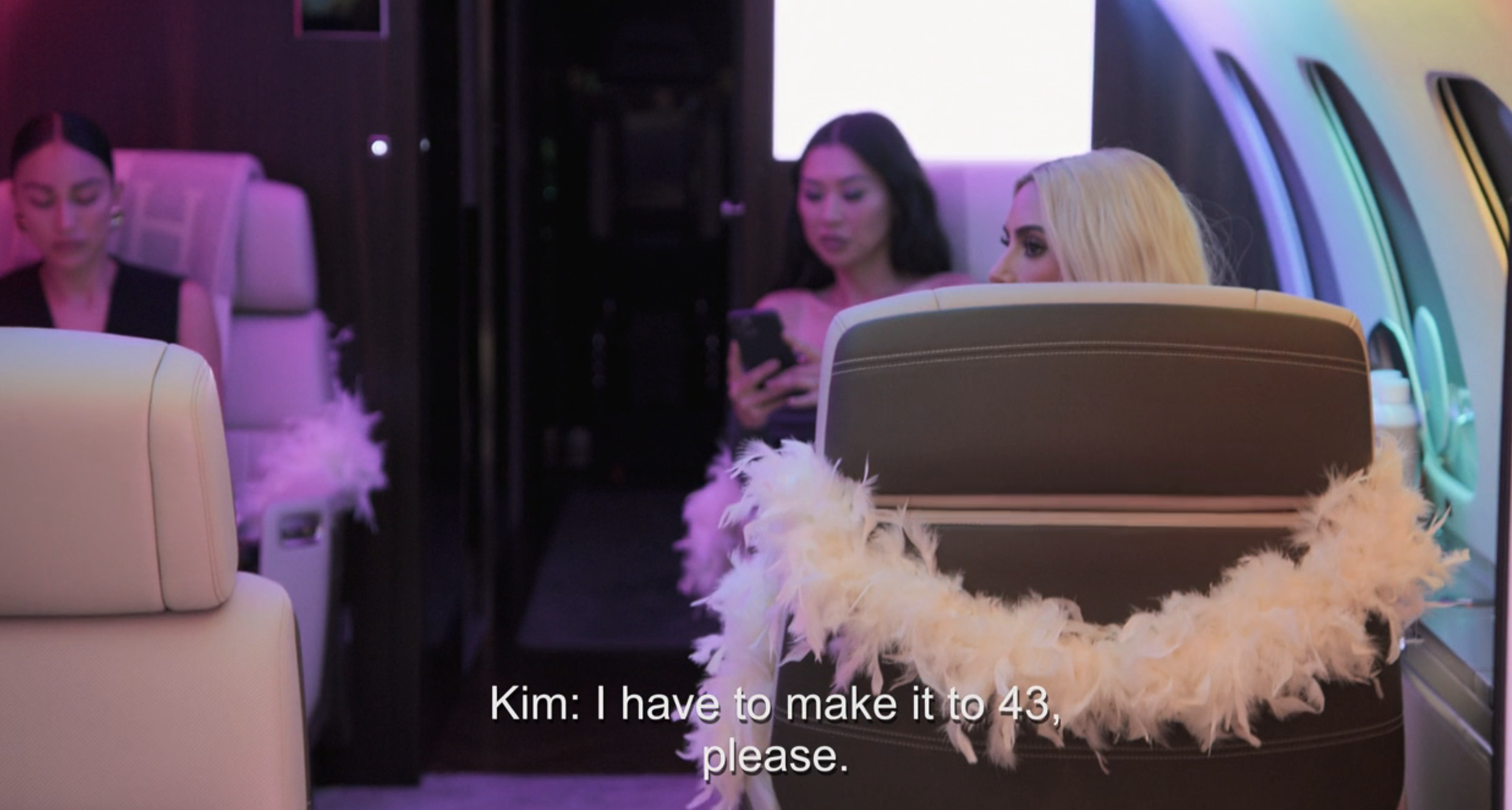 So, as their party bus rolled into the In-N-Out parking lot, Kris helpfully informed the group that she had "some money" to fund the outing, to which Khloé responded: "Thank God."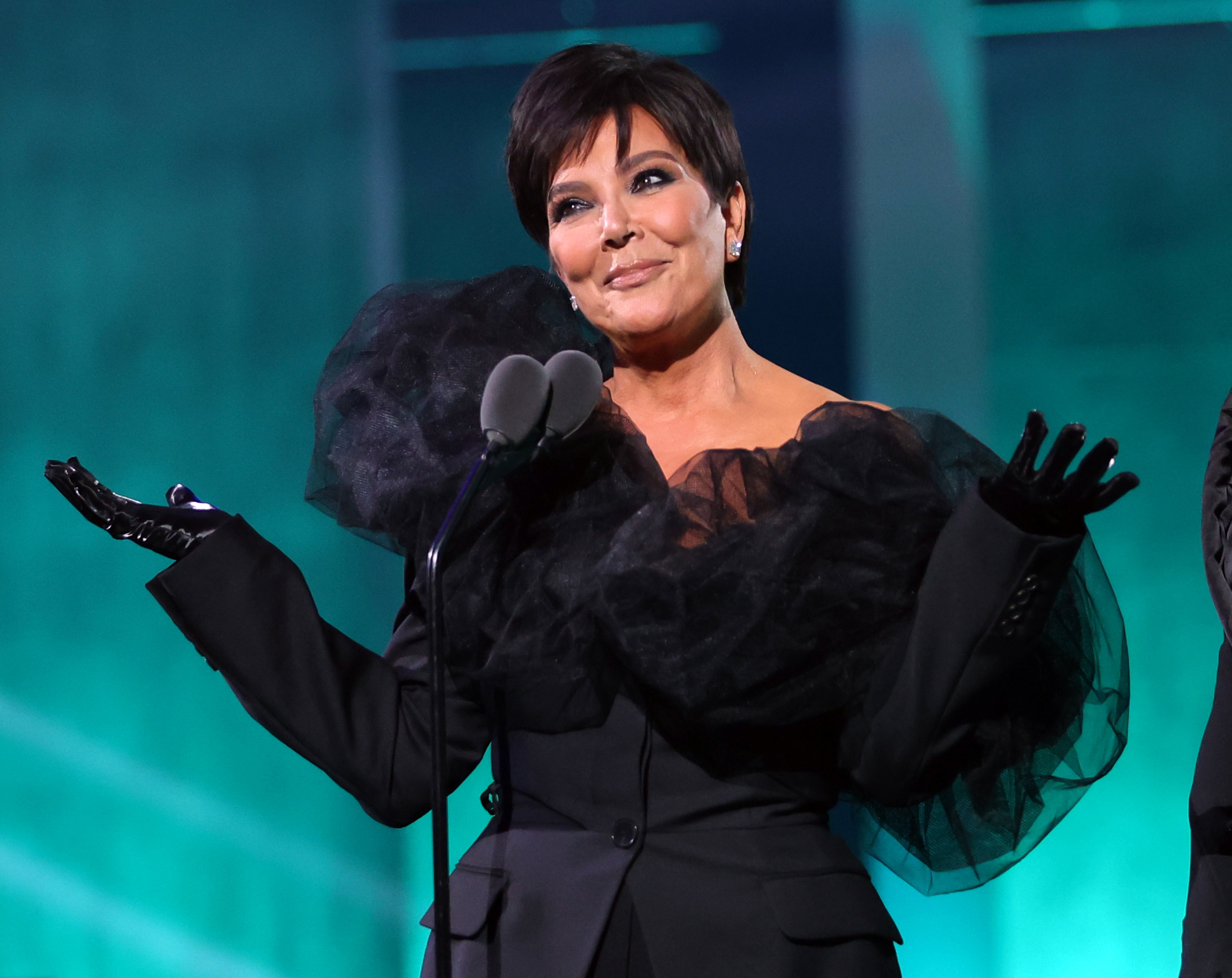 Upon realizing that her crystal Dolce & Gabbana bralette might not be appropriate attire for a fast food joint, Kim covered up with a feather boa, before starting to have doubts about their evening plans.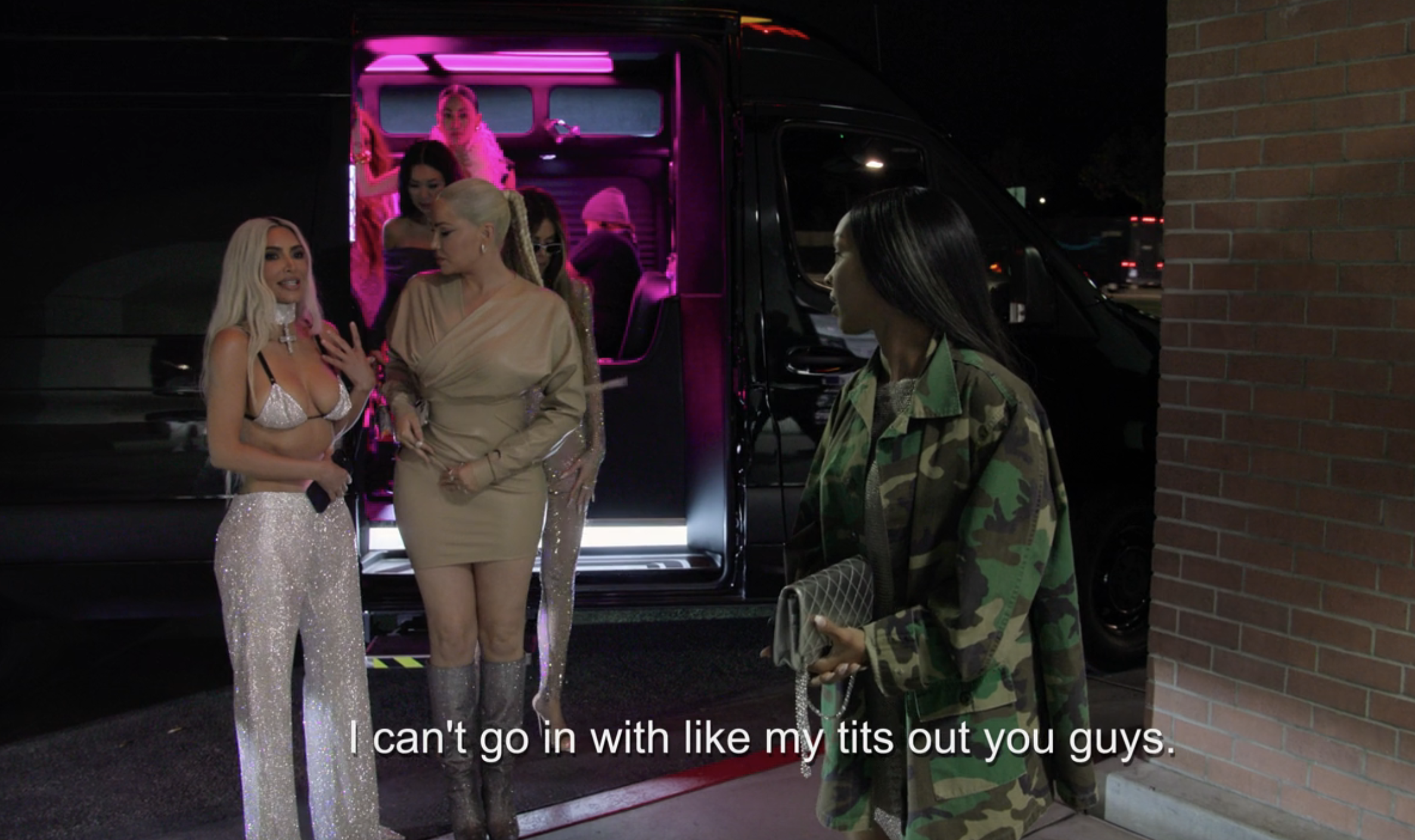 "Oh shit, there's a lot of people in here, you guys," she said — her surprise making it clear it's been a while since she'd visited a fast food chain on a Saturday night.
Nevertheless, the gang bravely headed inside, parting the crowds in their sparkly Vegas attire. And of the group, perhaps no one was as excited to be there as Kris Jenner, who cheerfully greeted confused diners as she made her way through the busy restaurant.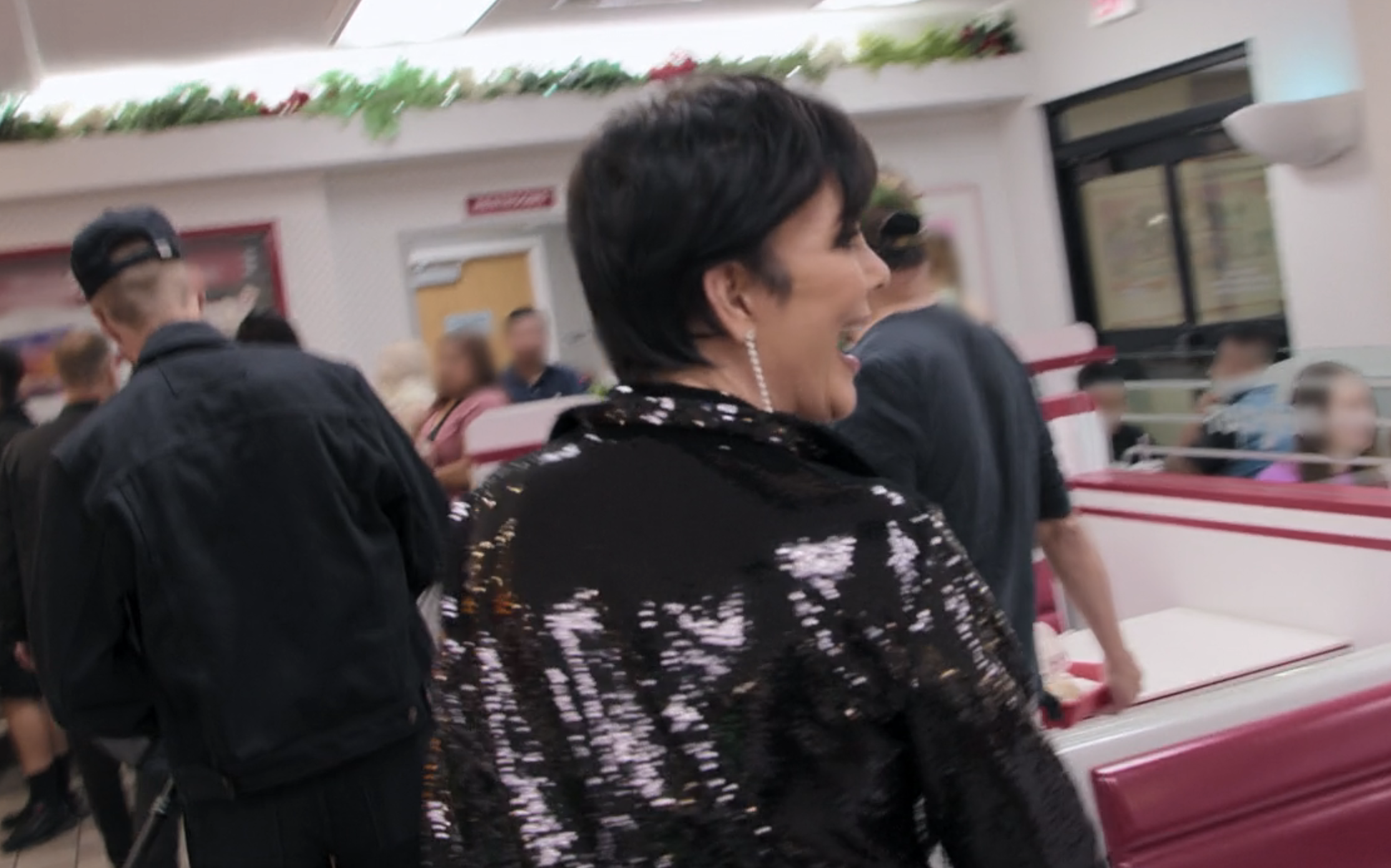 "We always try to make the best out of a bad situation, no matter what happens. What else is a girl to do, except go to In-N-Out?" Kris said of the wild night in her confessional. "We have sequins, feathers, burgers — it's gonna be a party no matter where we are."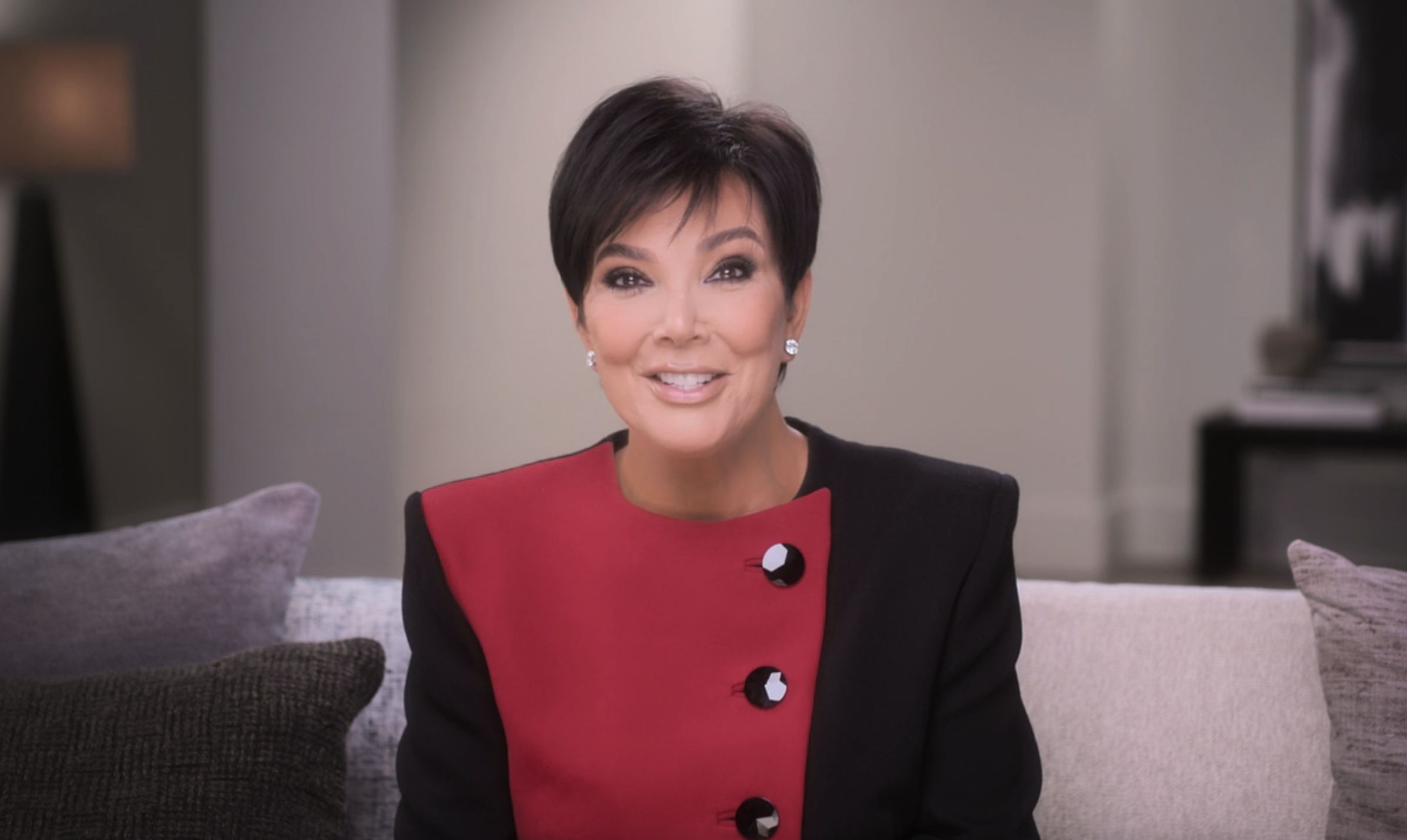 Patiently waiting at the back of the line, Kris was so entranced by her surroundings at one point that she nearly missed out on a group selfie because she was waving at fans in the parking lot, resulting in Khloé yelling at her.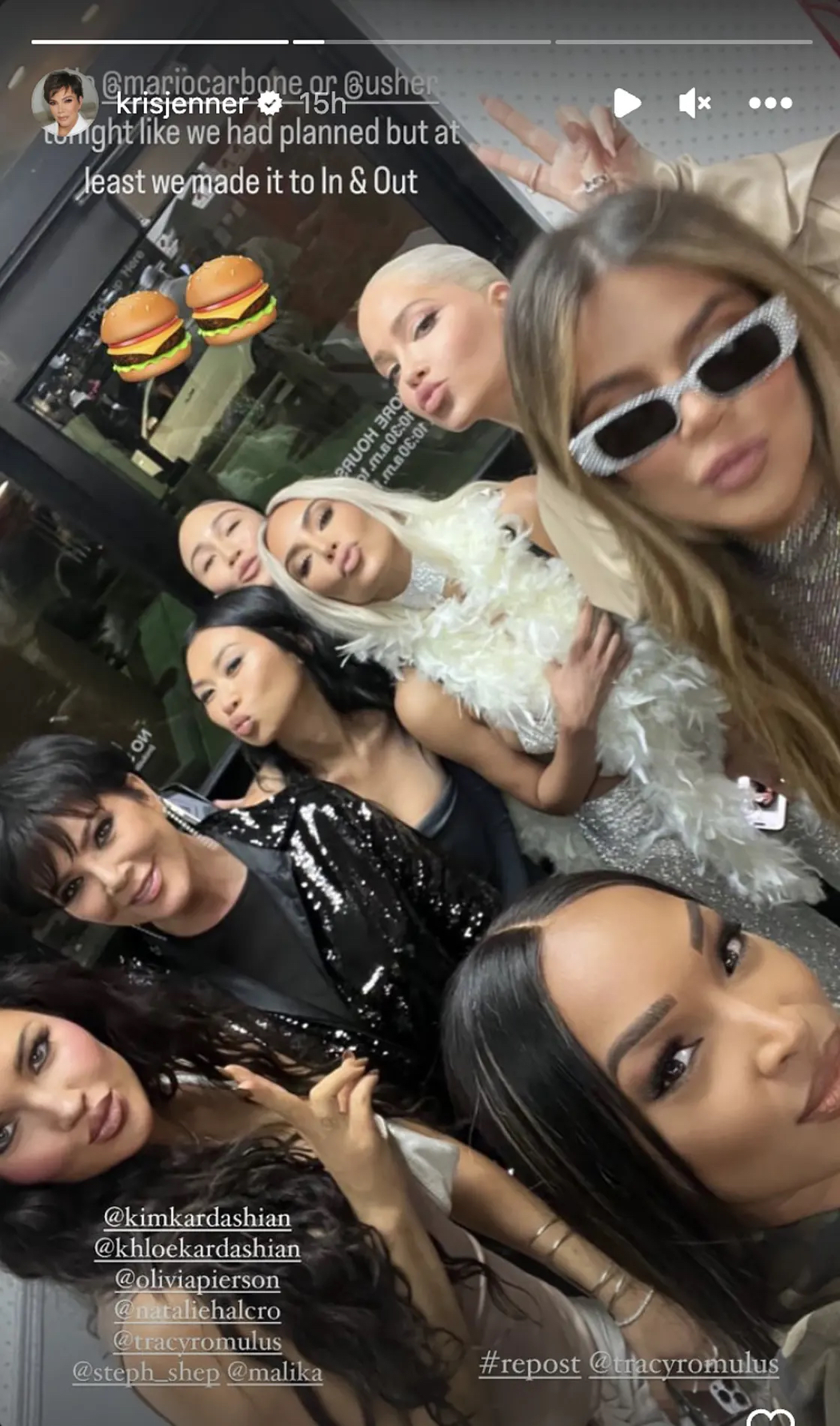 As they edged closer towards the front, Kris helpfully reached into her purse to grab some cash — the only problem being that she clearly had no concept of how much the burgers might cost.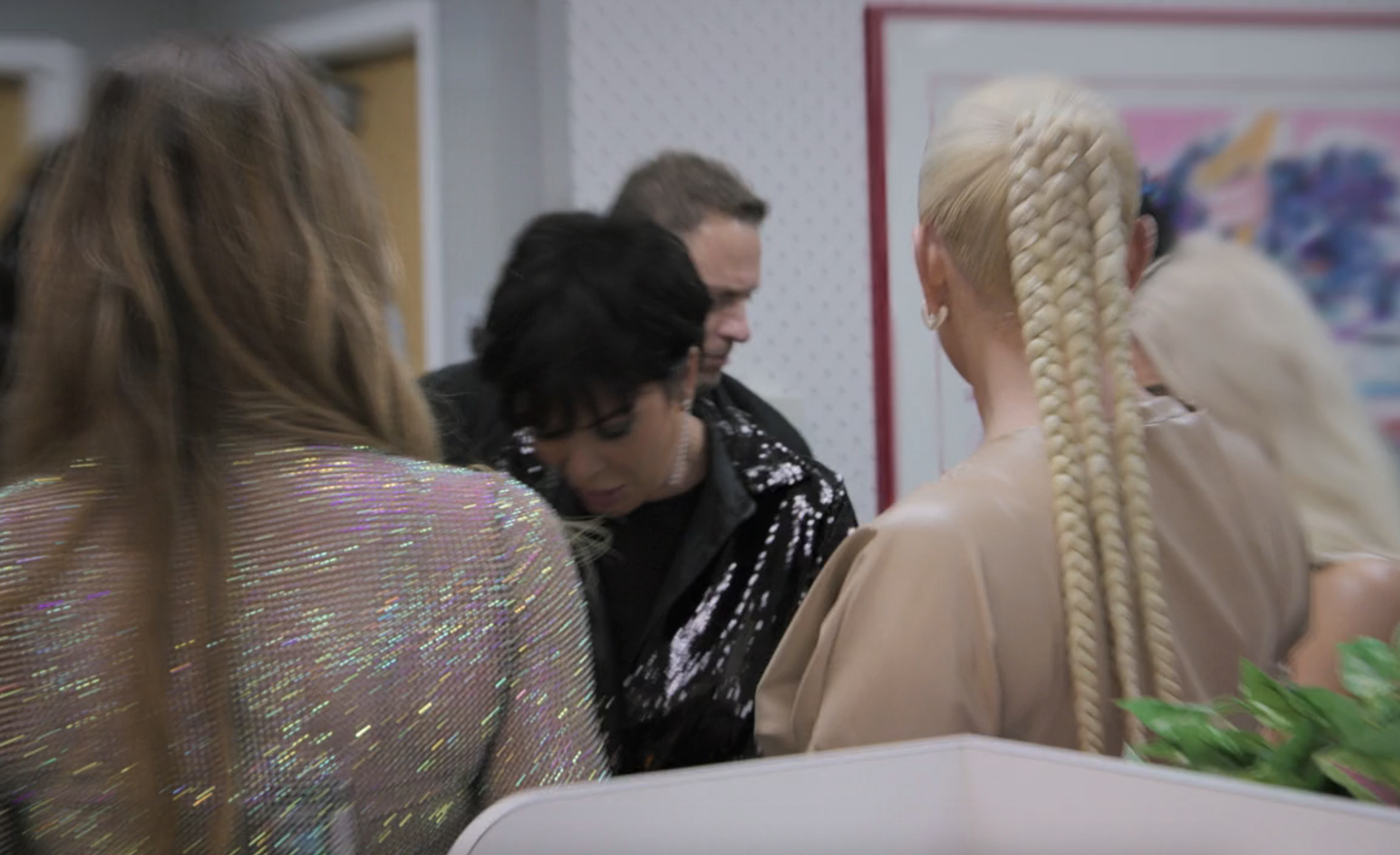 "Mom, I don't know how fucking you've never been to a fast food restaurant, but you don't need hundreds of dollars," a bemused Khloé snapped at her mother, who was fumbling with the bills in her purse.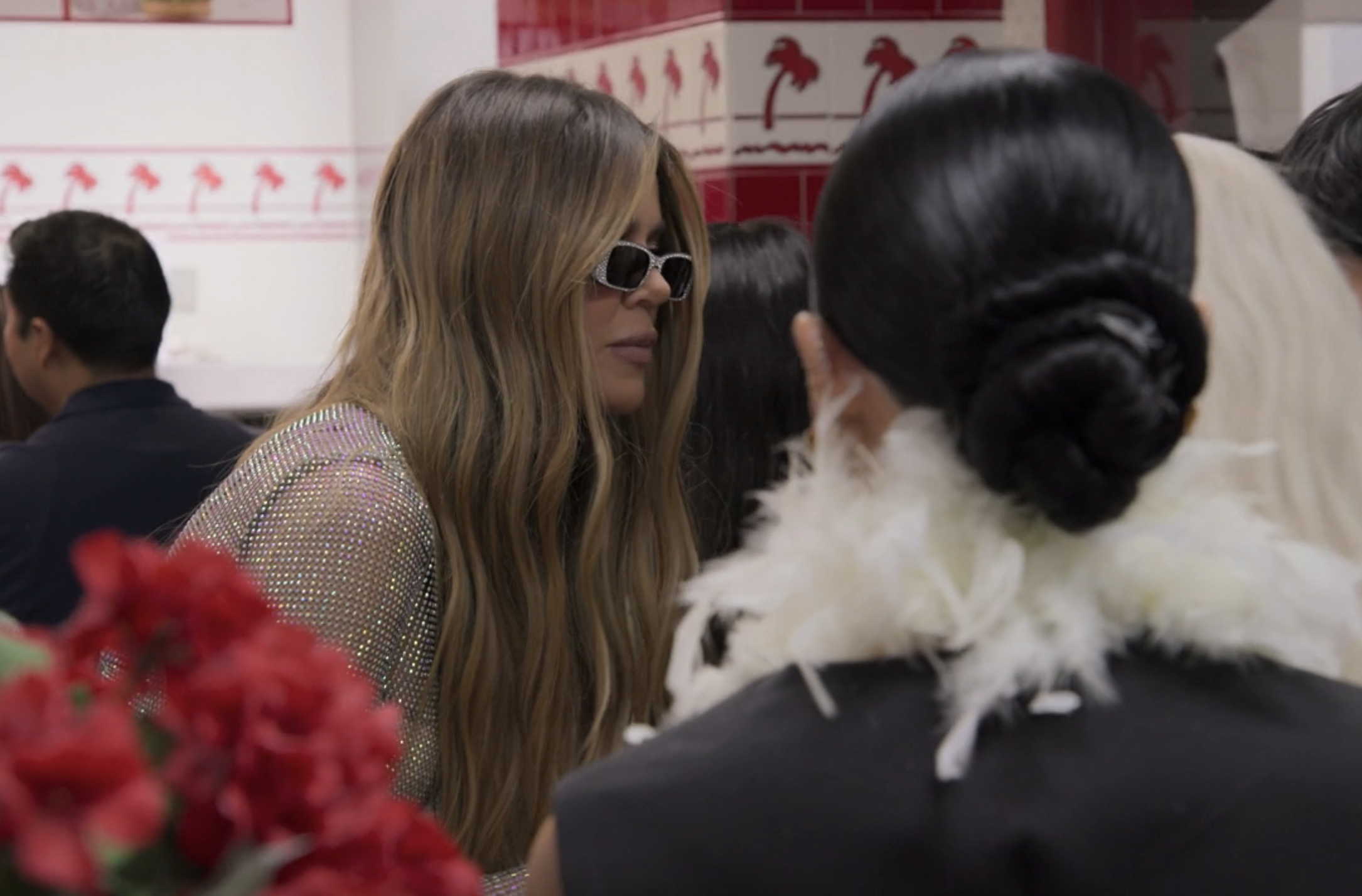 Looking back with the confusion of a child who'd just been scolded by their parents, Kris responded, "oh, okay," before proceeding to hand over a hundred dollar bill. (For context, a Double-Double costs $4.90, so you do the math.)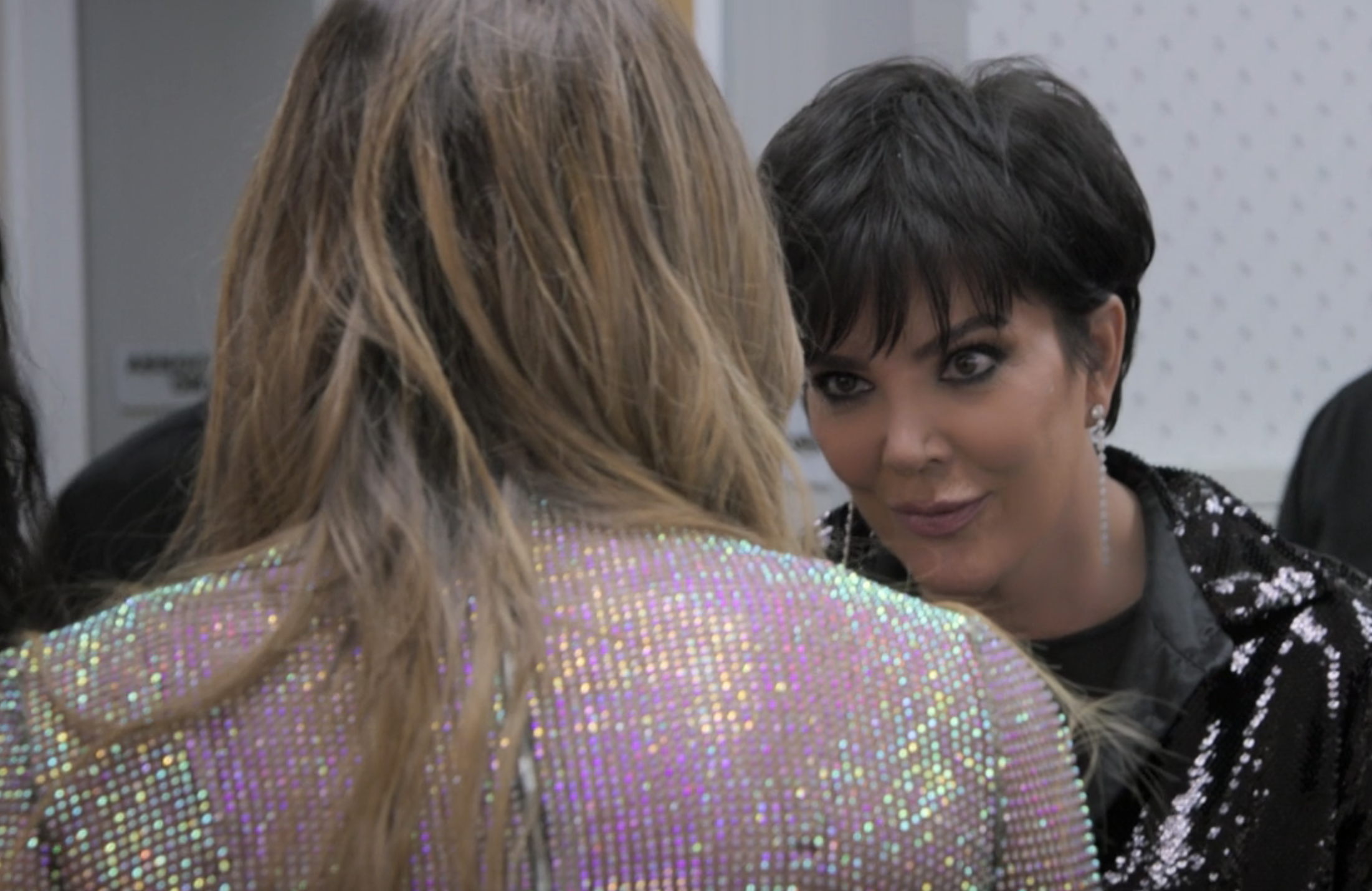 "My mom gave me a hundred dollars," Khloé told the camera. "She tried to give me three hundred. I don't think she realized how much fast food restaurants are."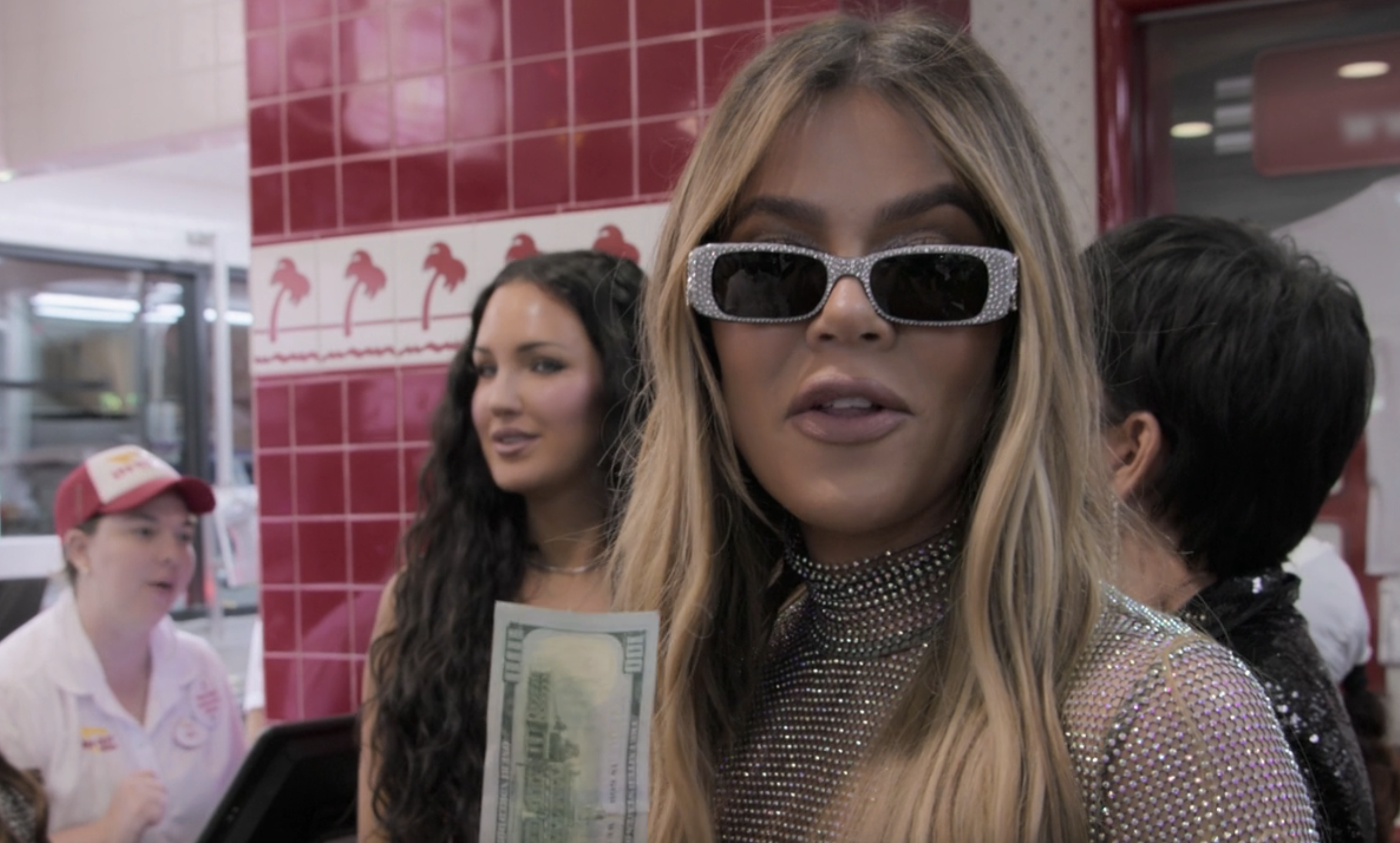 While Kris was coming to terms with the price of fast-food, Kim took charge of her order, reeling off an extensive list to the In-N-Out employee behind the counter.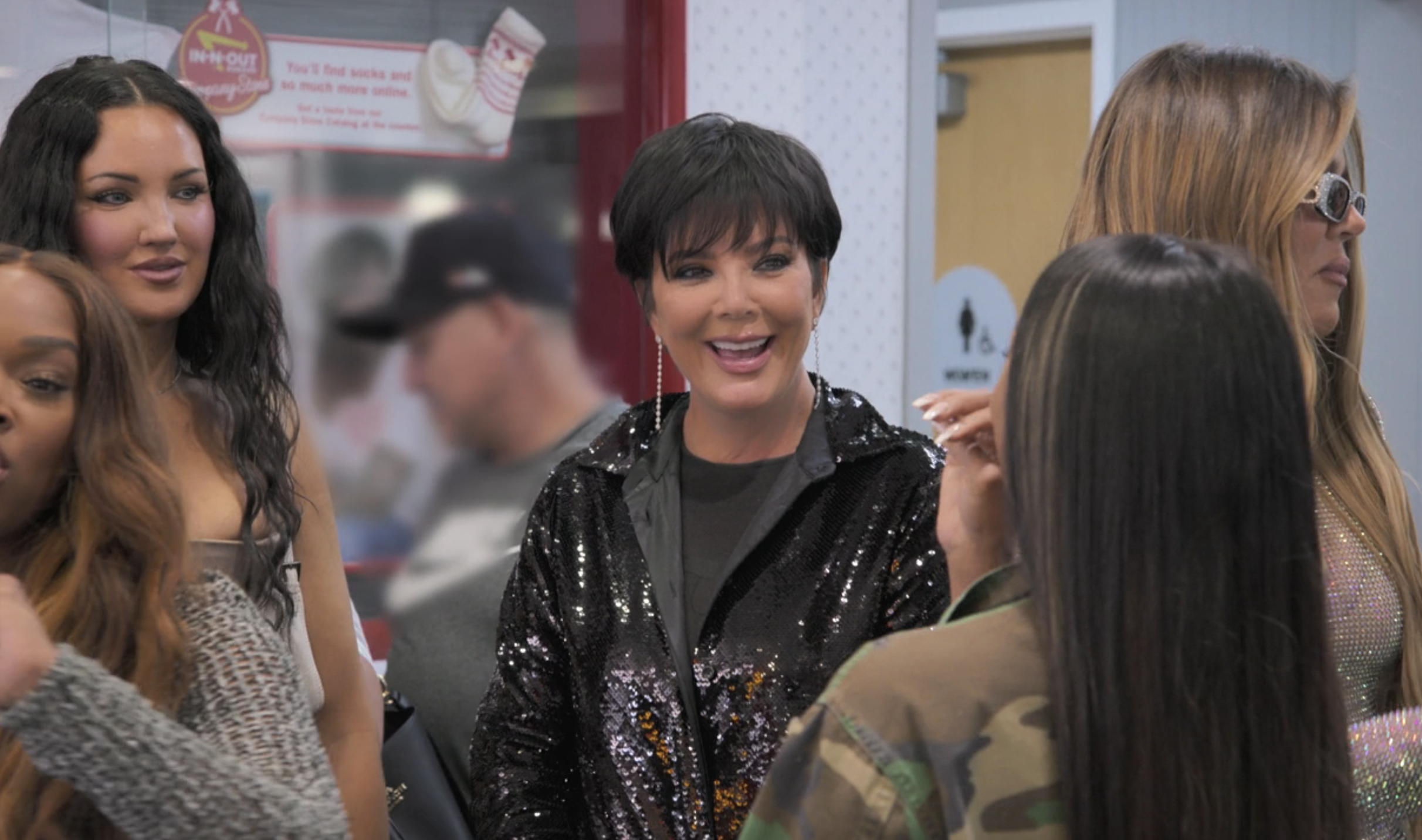 "I'll have a plain cheeseburger with light onions, cheese fries — did you get cheese fries?" she turned to ask Khloé excitedly. "3 of those," she told the cashier, while another employee attempted to clarify what was on Khloé's order.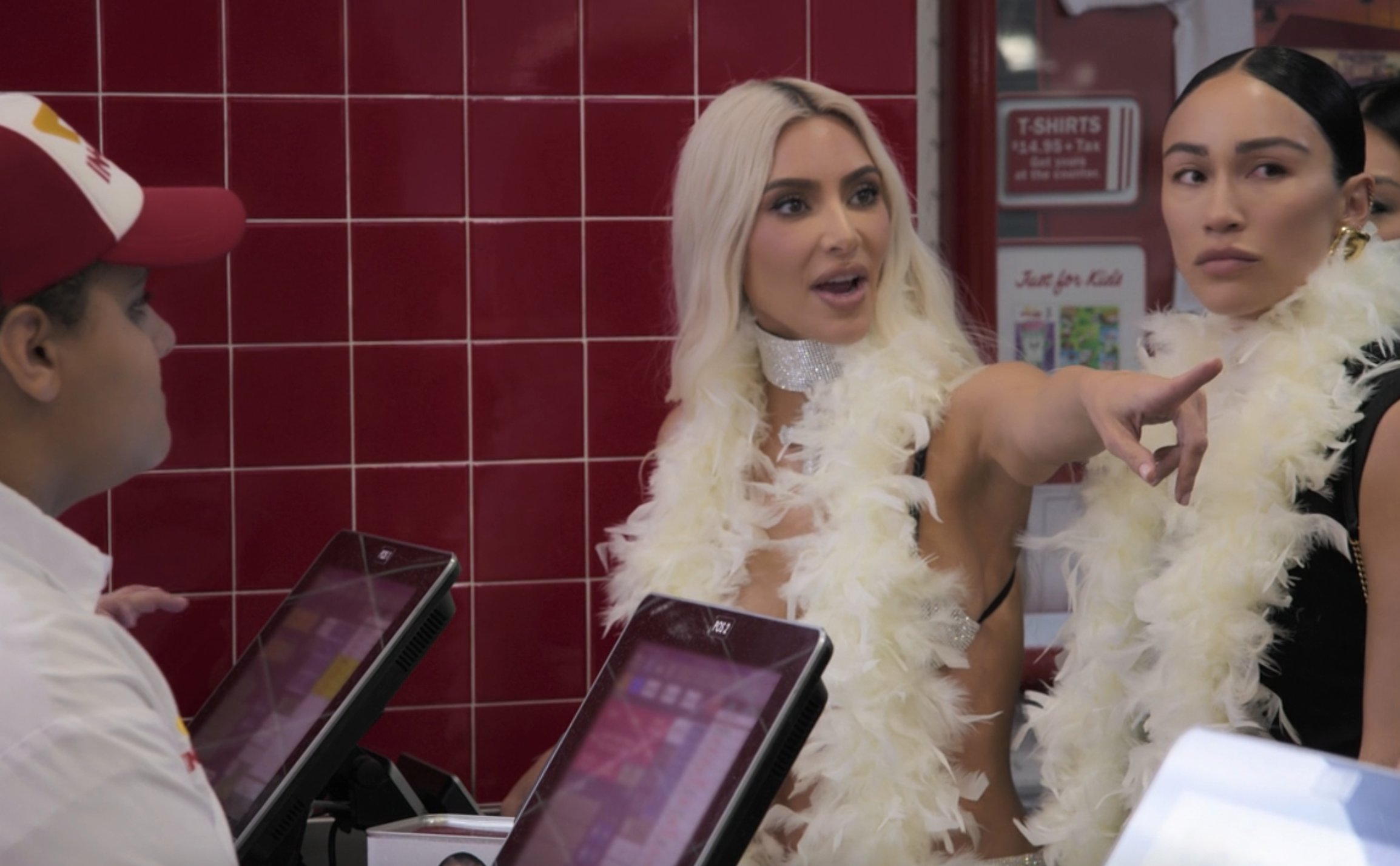 "I have a cheeseburger, no spread, with ketchup, mustard, pickle — extra well done," they began carefully. "A cheeseburger with grilled onions. A cheeseburger with grilled onions — extra well done. A cheeseburger with no lettuce, no tomato, with raw onions. A double-double with onion. A double-double, no onion. 4 fries, 2 cheese fries, 6 soft drinks."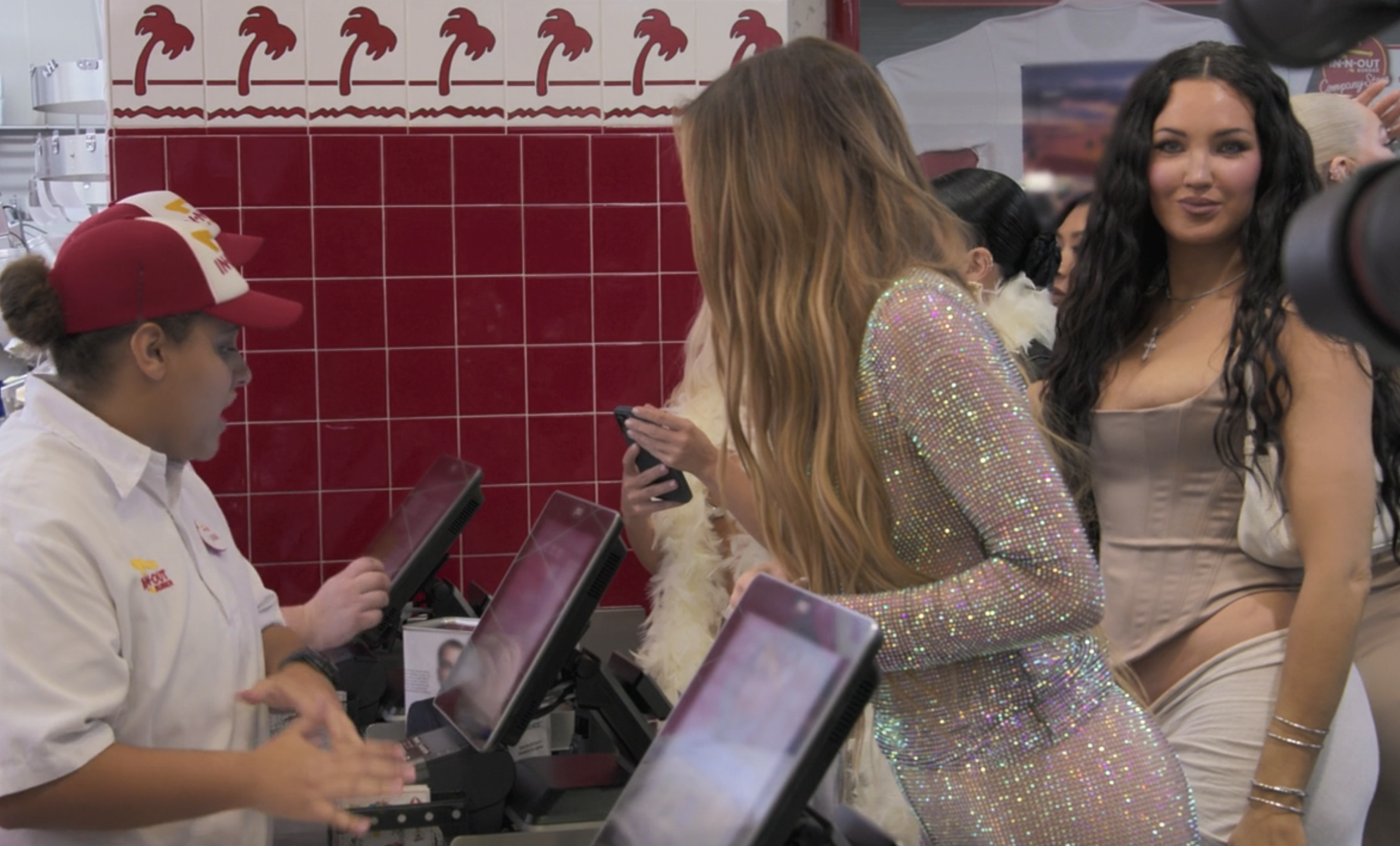 "That sounds right, right?" they cautiously asked, to which Khloé replied: "Sounds perfect."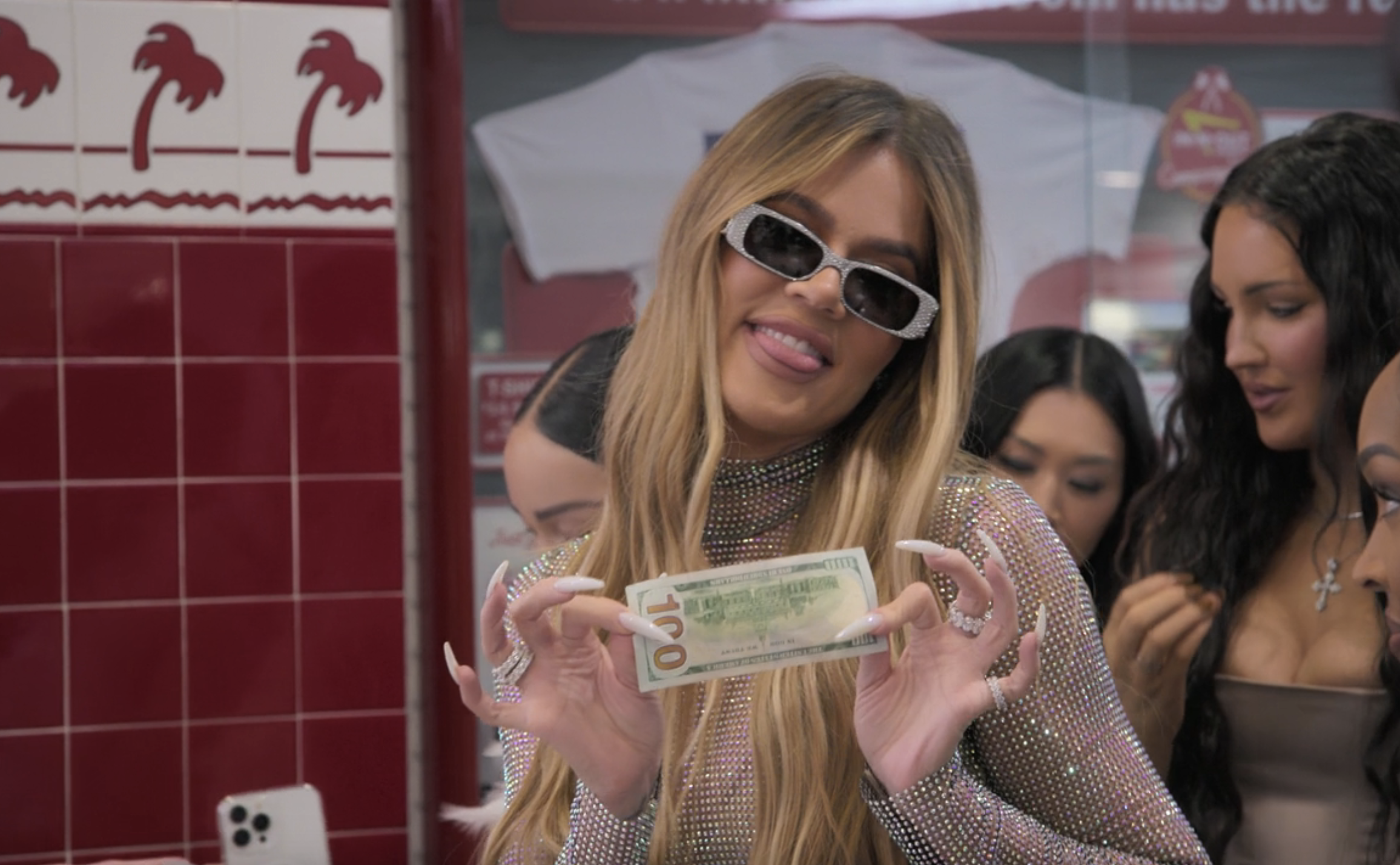 Now, if you're trying to calculate the cost of that in your head, the order apparently came to $59.20, meaning the hundred dollar bill was thankfully able to suffice — although it was good of Kris to come prepared anyway!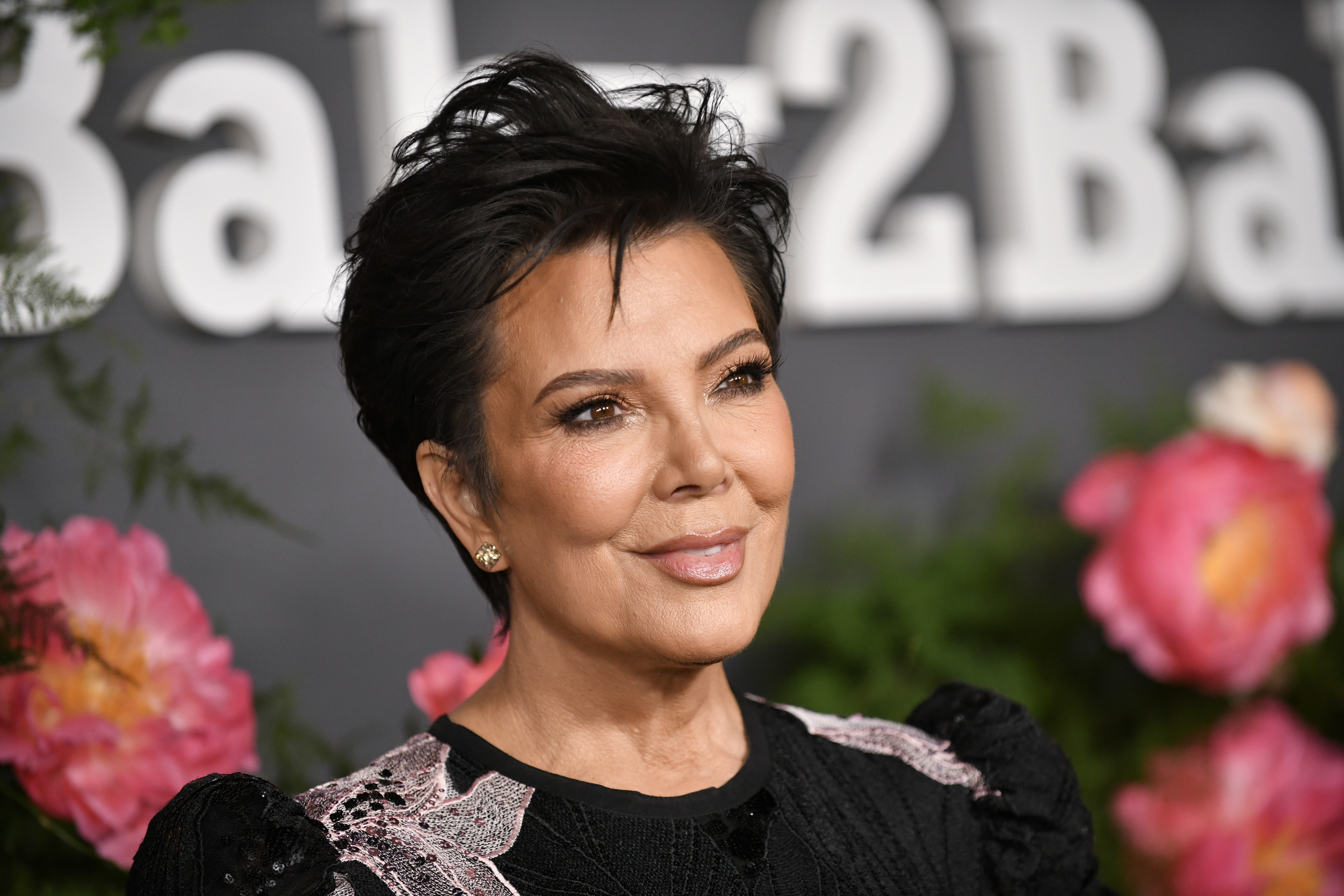 You can watch The Kardashians on Hulu in the US, and Disney+ internationally.