Since his monumental downfall late last year, Kanye West has maintained a relatively low profile. Although, that hasn't stopped him and his new "wife" from making headlines.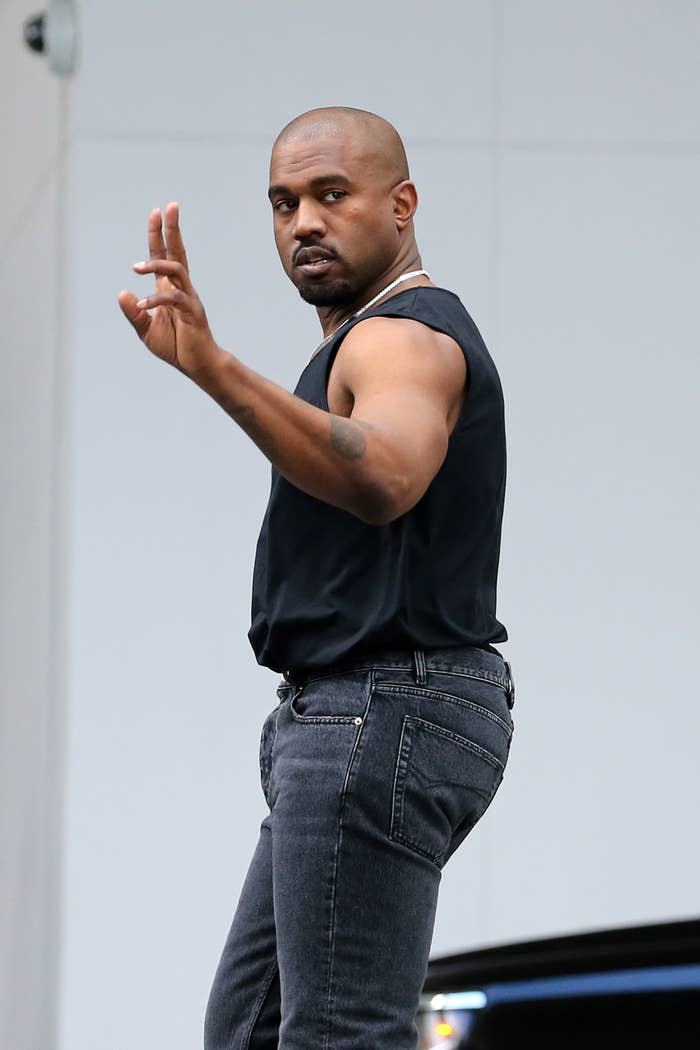 For a bit of context, in January this year — just two months after his divorce from Kim Kardashian was finalized — TMZ reported that Kanye had tied the knot with a woman called Bianca Censori.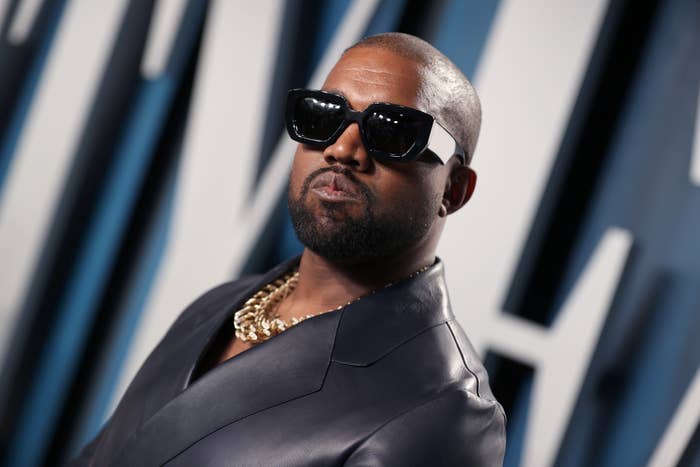 Both then and now, we still don't know a whole lot about Bianca, other than that she's 28, from Australia, and has apparently worked for Yeezy as an architectural designer since 2020, which is presumably how she and Kanye met.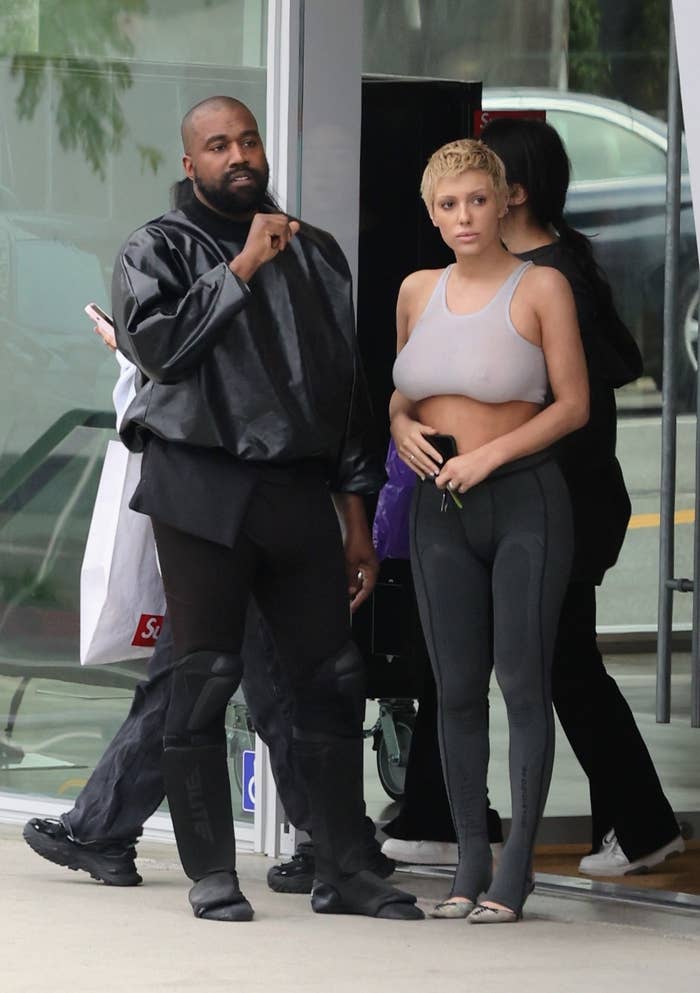 The two apparently wed in an intimate ceremony at the start of the year. However, being that the marriage was never legally registered, there are still a number of question marks surrounding the union.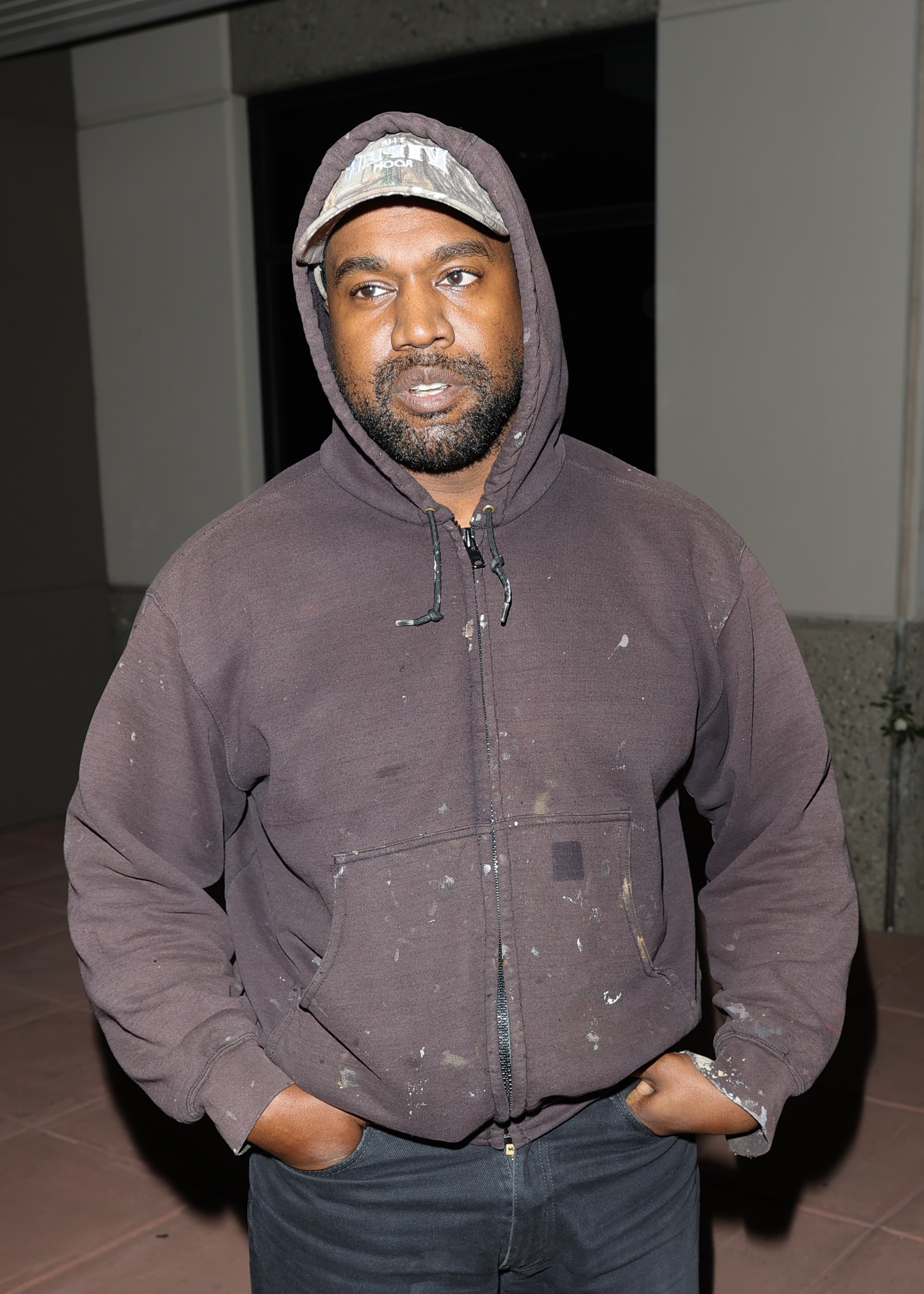 Legalities aside, Kanye and Bianca still appear to honor their commitment to one another by wearing wedding rings, hence she is referred to as his "wife."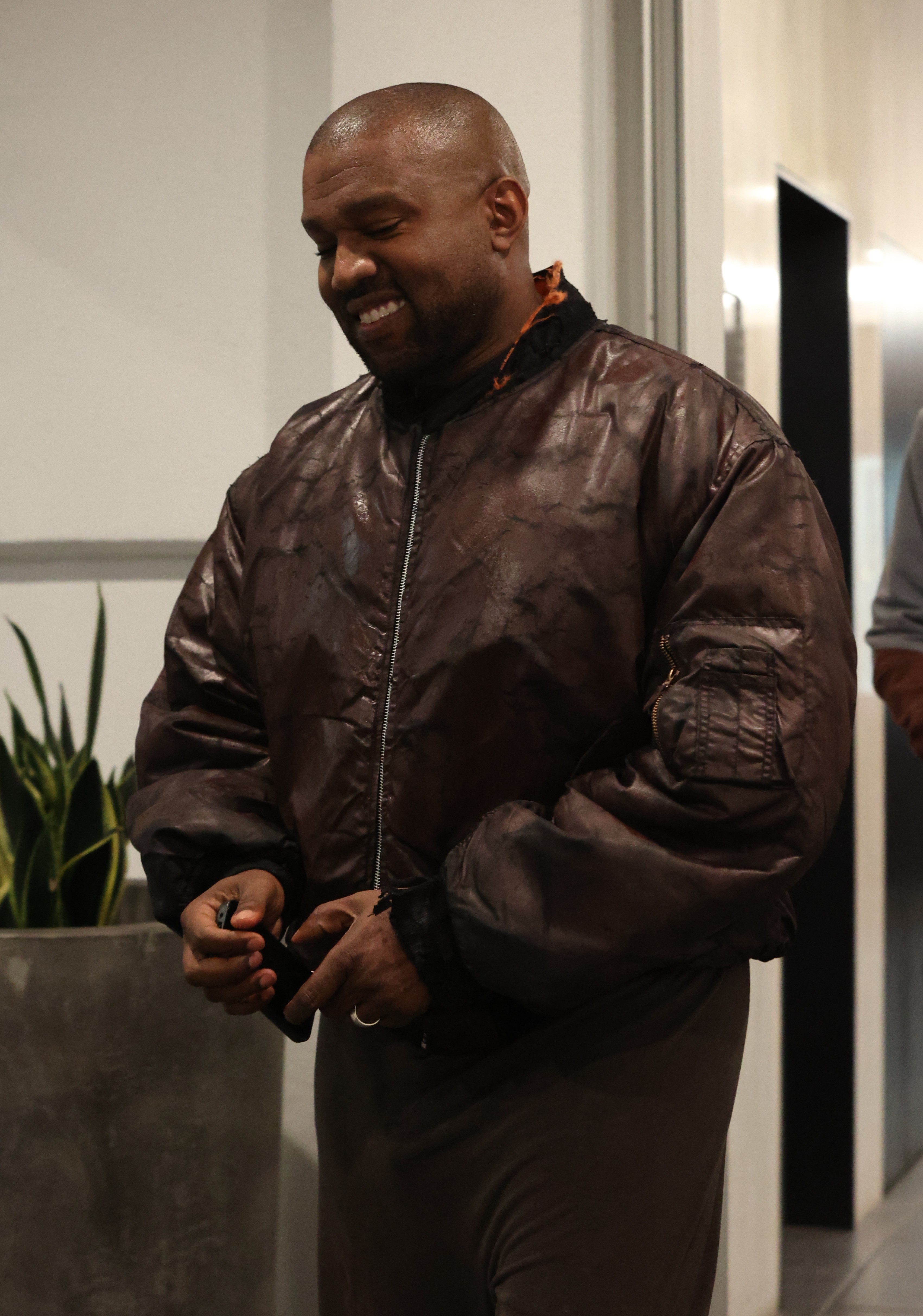 So, in the months they've been together, Kanye and Bianca have been spotted out and about on numerous occasions, and, just like those that came before her, it seems that Bianca has undergone somewhat of a fashion transformation.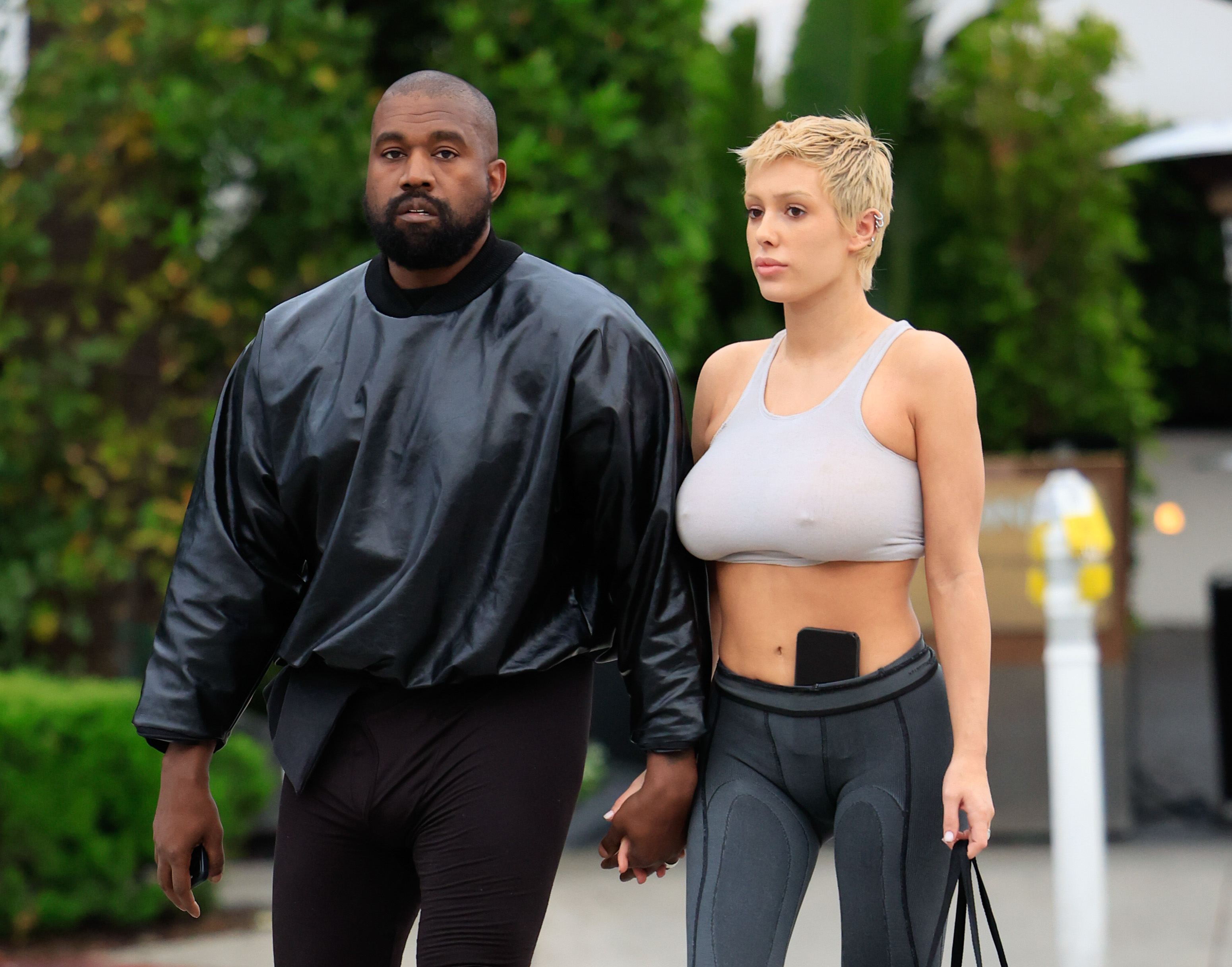 Similarly to Kim K and Julia Fox, Bianca's day-to-day style has taken an edgier turn since she and Kanye tied the knot, ranging from neutral-toned leggings and skin-baring bikini tops to avant-garde gowns.
On more than one occasion in the past month while the couple have been vacationing in Italy, Bianca has been sporting some pretty sheer garments, which critics say make her look "virtually naked."
In fact, one nude colored ensemble — which looked to be made out of sheer tights — was so see-through that it sparked speculation that she could even be subject to a fine for "public indecency" in the European nation.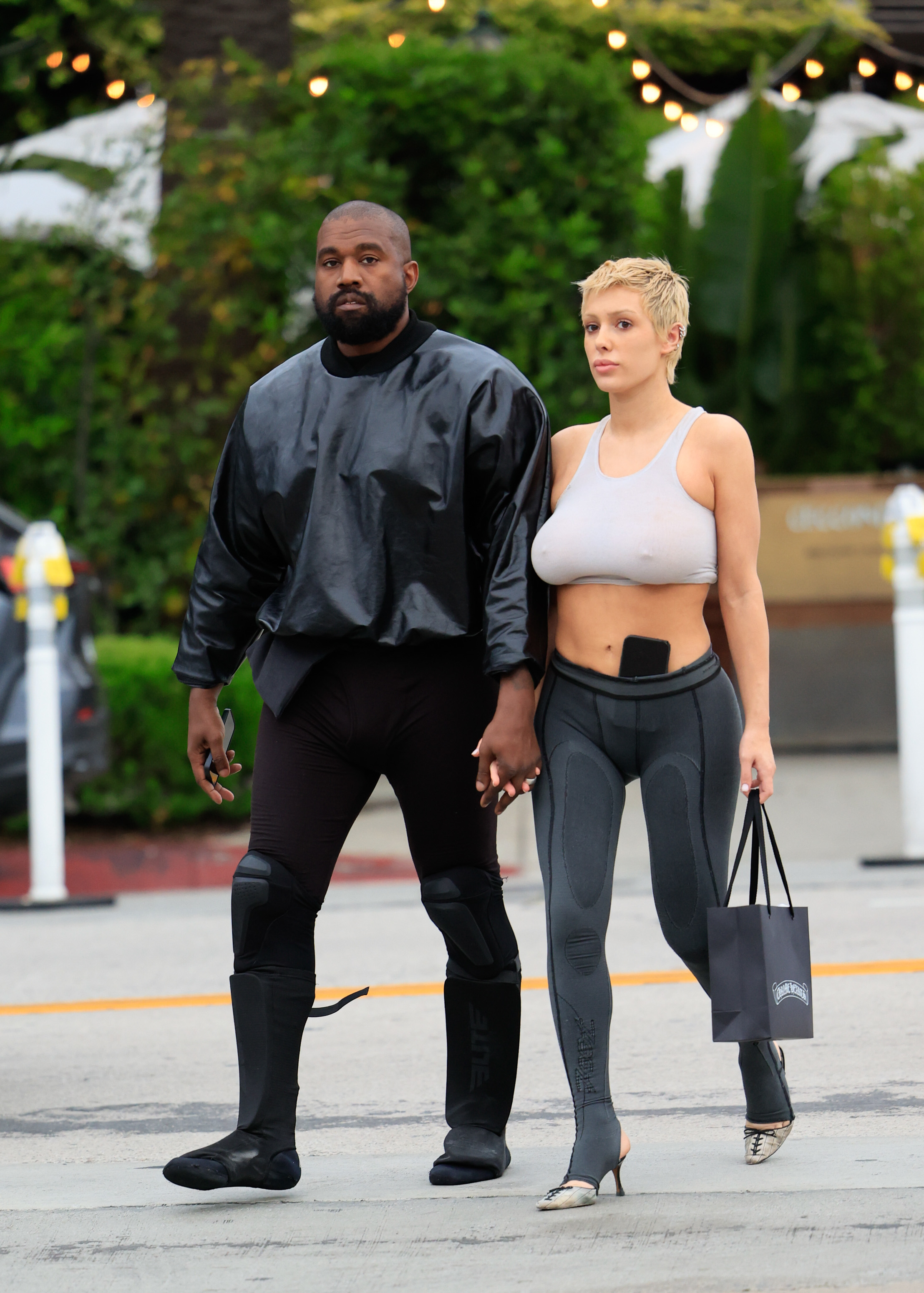 Obviously, we don't know for sure if Bianca's new look is entirely Kanye's doing, however, before-and-after pictures of the Australian-born architect suggest that the sheer ensembles are a fairly recent addition to her wardrobe — and it wouldn't be unlike Kanye to have a say in his partner's styling.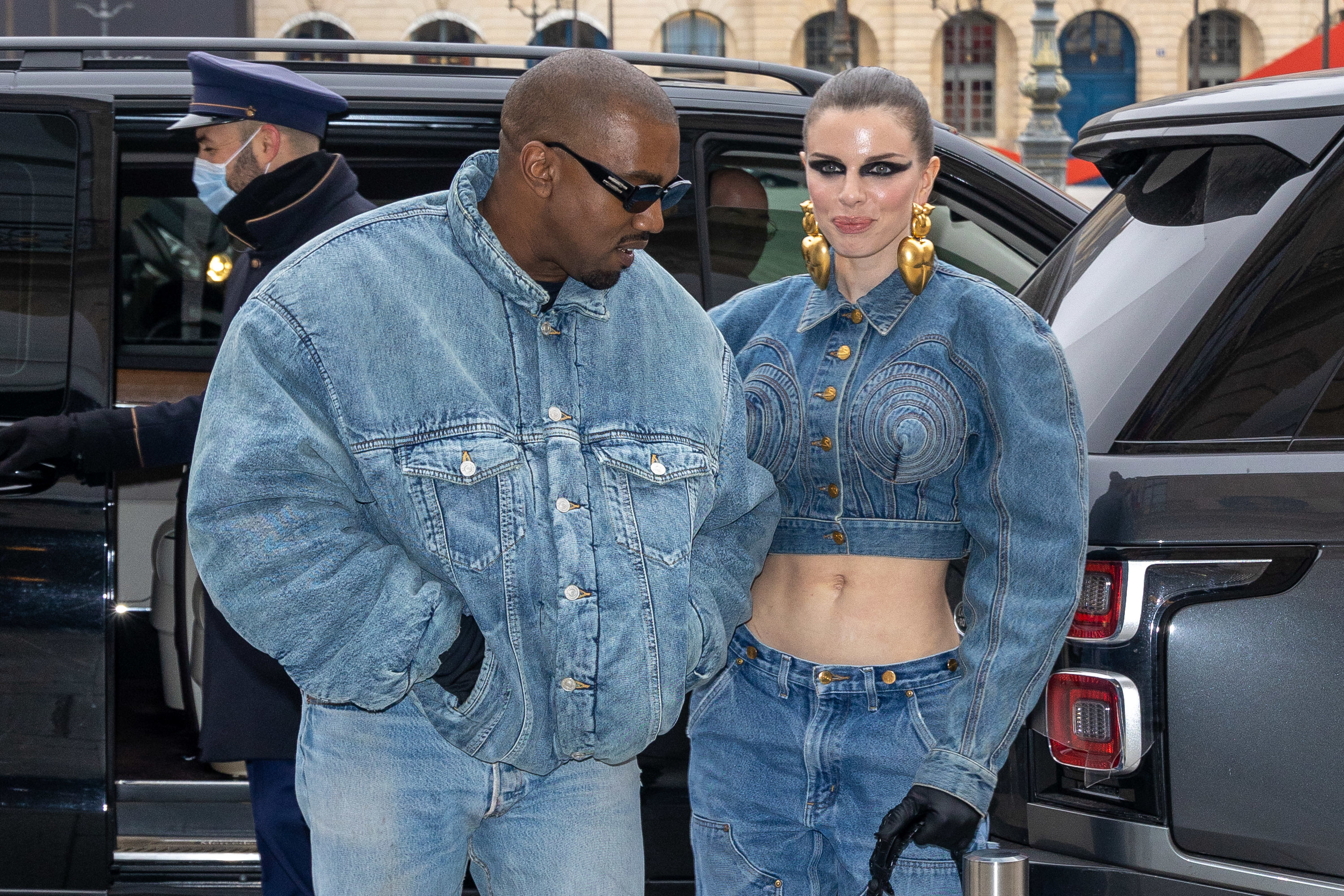 So, with all this in mind, Bianca's minimalist look might come as a bit of a surprise to those who've followed Kanye's previous relationships, particularly his marriage to Kim.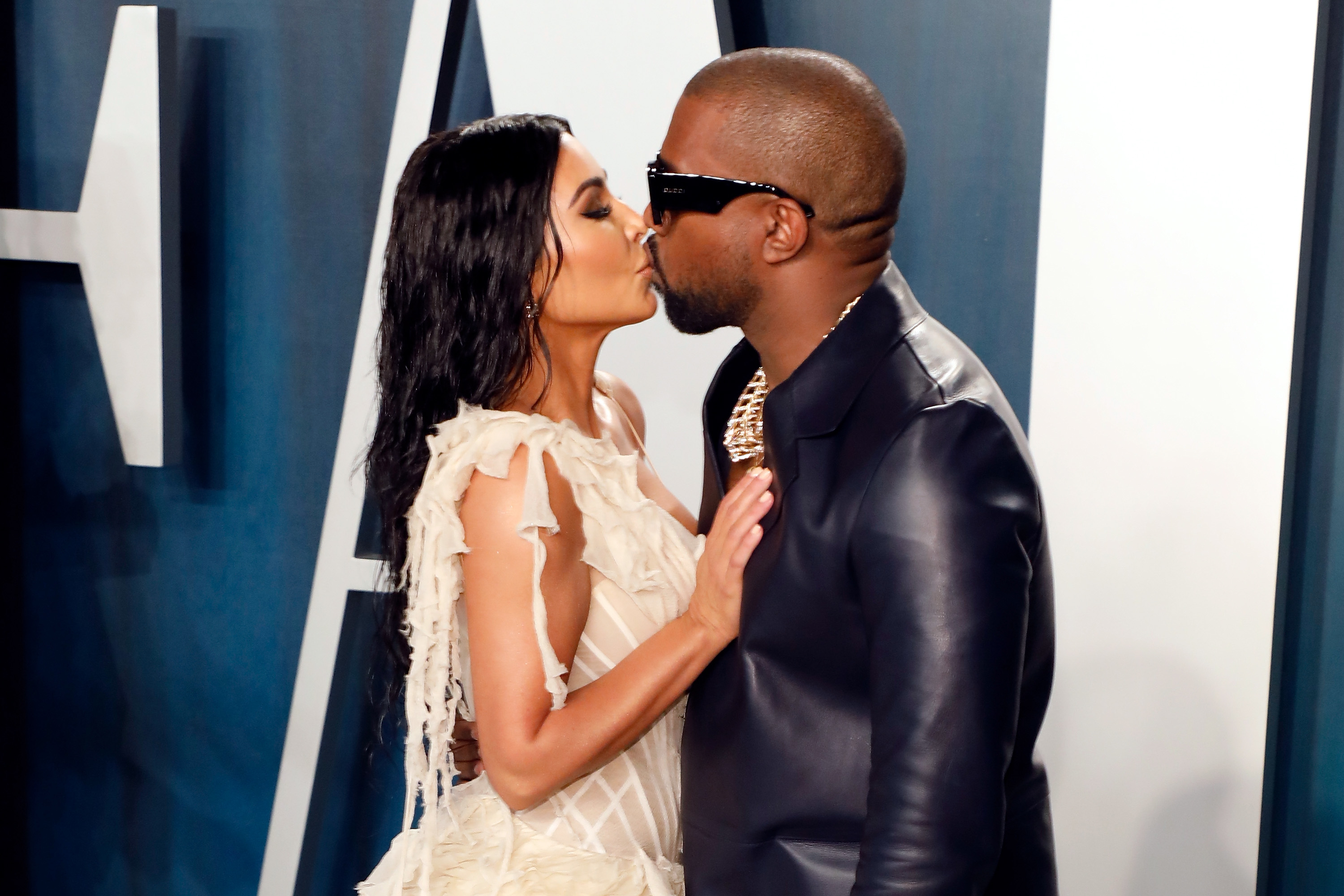 While Kanye was hailed for revolutionizing Kim's style and making her into the fashion icon she is today, his views changed drastically towards the end of their marriage as he began to embrace new religious beliefs, with him encouraging her to adopt a more conservative look.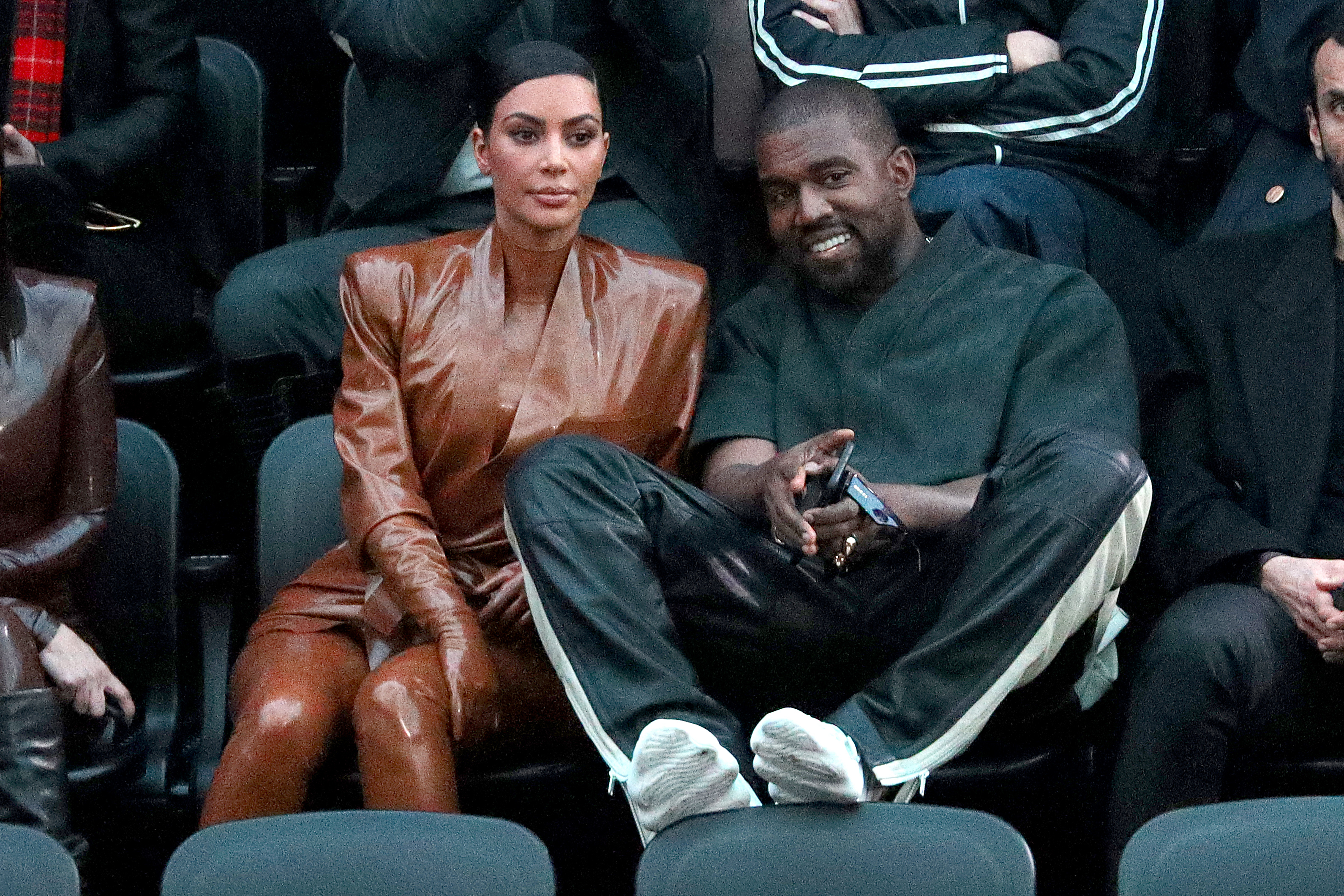 Their conflicting views on Kim's style memorably came to a head in 2019, when the couple came to blows over Kim's iconic wet-look Mugler dress she wore to the Met Gala that year.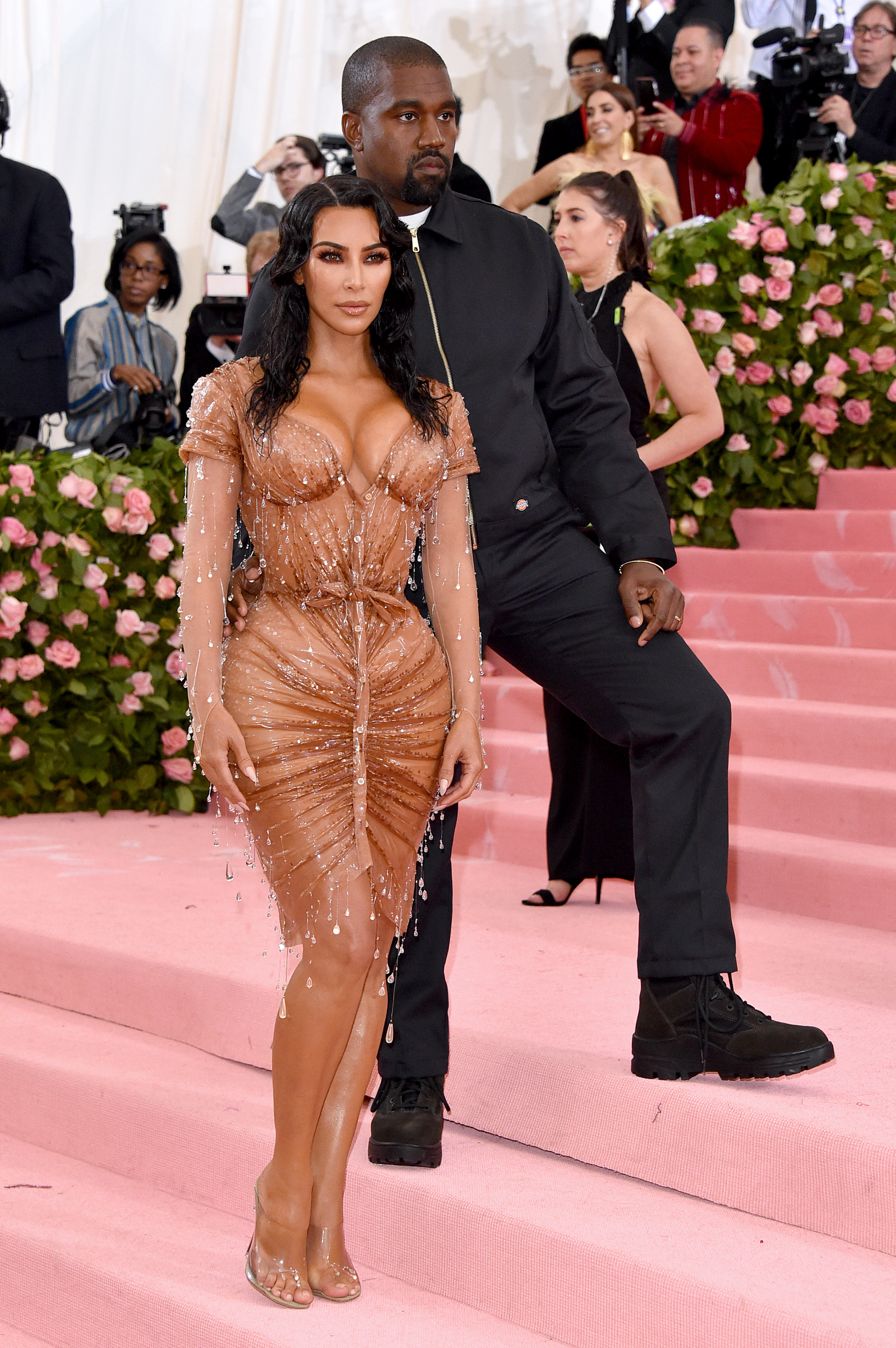 Despite her spending eight months preparing to wear the waist-cinching corset gown, Kanye informed Kim the night before the Met that he no longer felt comfortable with her wearing it, saying that encouraging her to "show off her body" throughout their marriage was now affecting his "spirit."
"The corset, underwear, all of that vibe, I just feel like I went through this transition from being a rapper, looking at all these girls, and then looking at my wife like, 'Oh, my girl needs to be just like these other girls, showing her body off, showing this, showing that,'" he told Kim, just hours before she was set to wear the dress on the red carpet.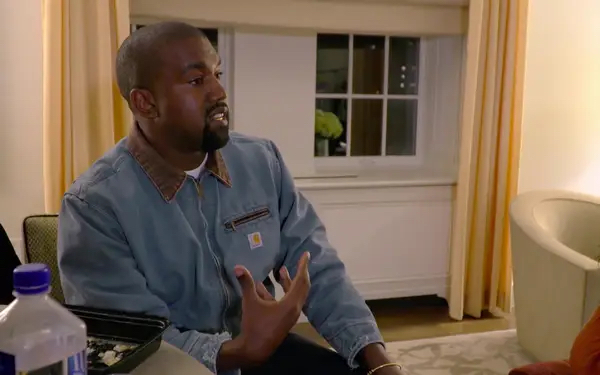 He continued: "I didn't realize that that was affecting my soul and my spirit as someone that's married and loved, the father of what's about to be four kids. A corset is a form of underwear. It's hot. It's like, it's hot for who though?"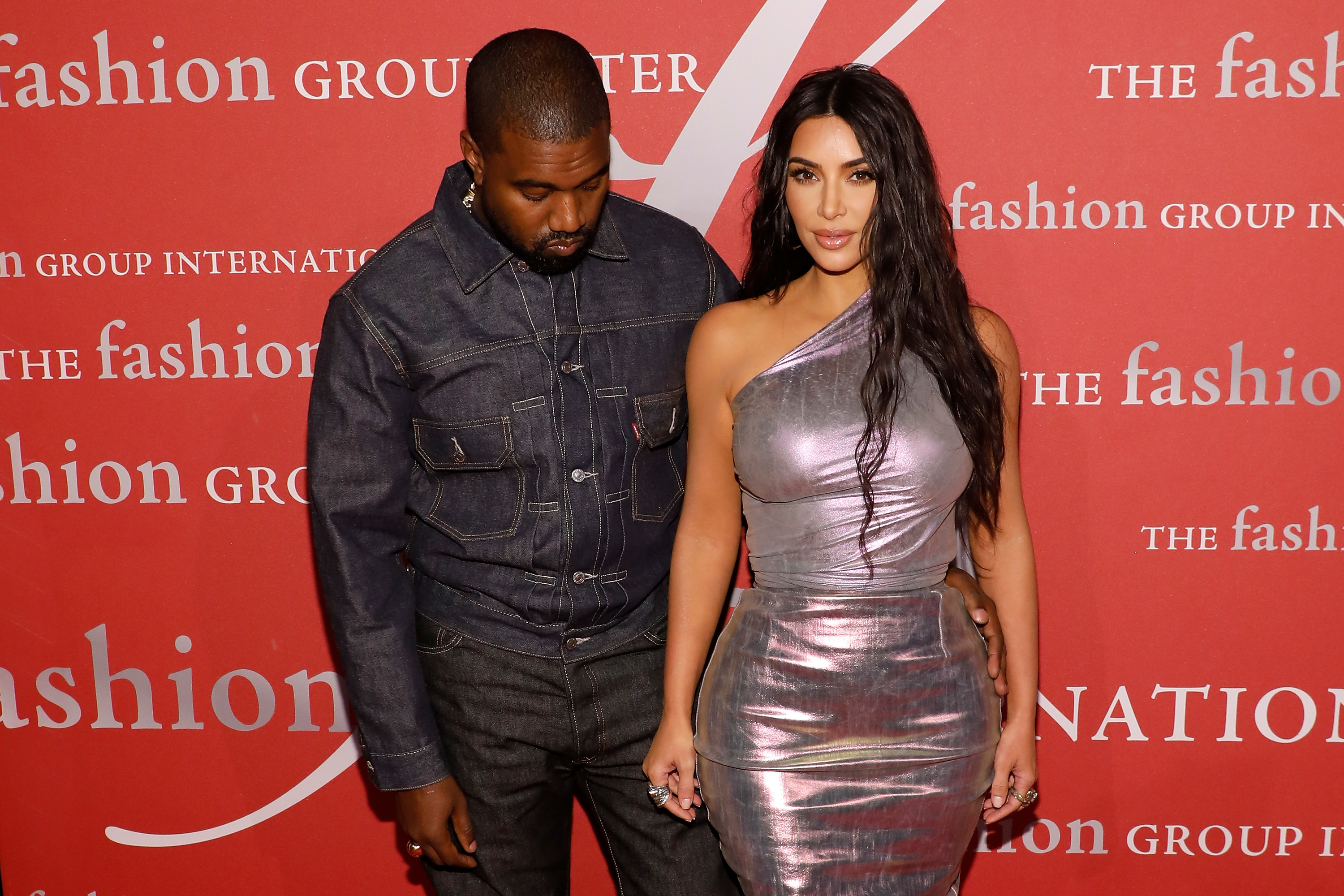 Already anxious about nailing the daring look, Kim hit back at her then-husband, reminding him that he was the one who had encouraged her to publicly embrace her sexuality in the first place.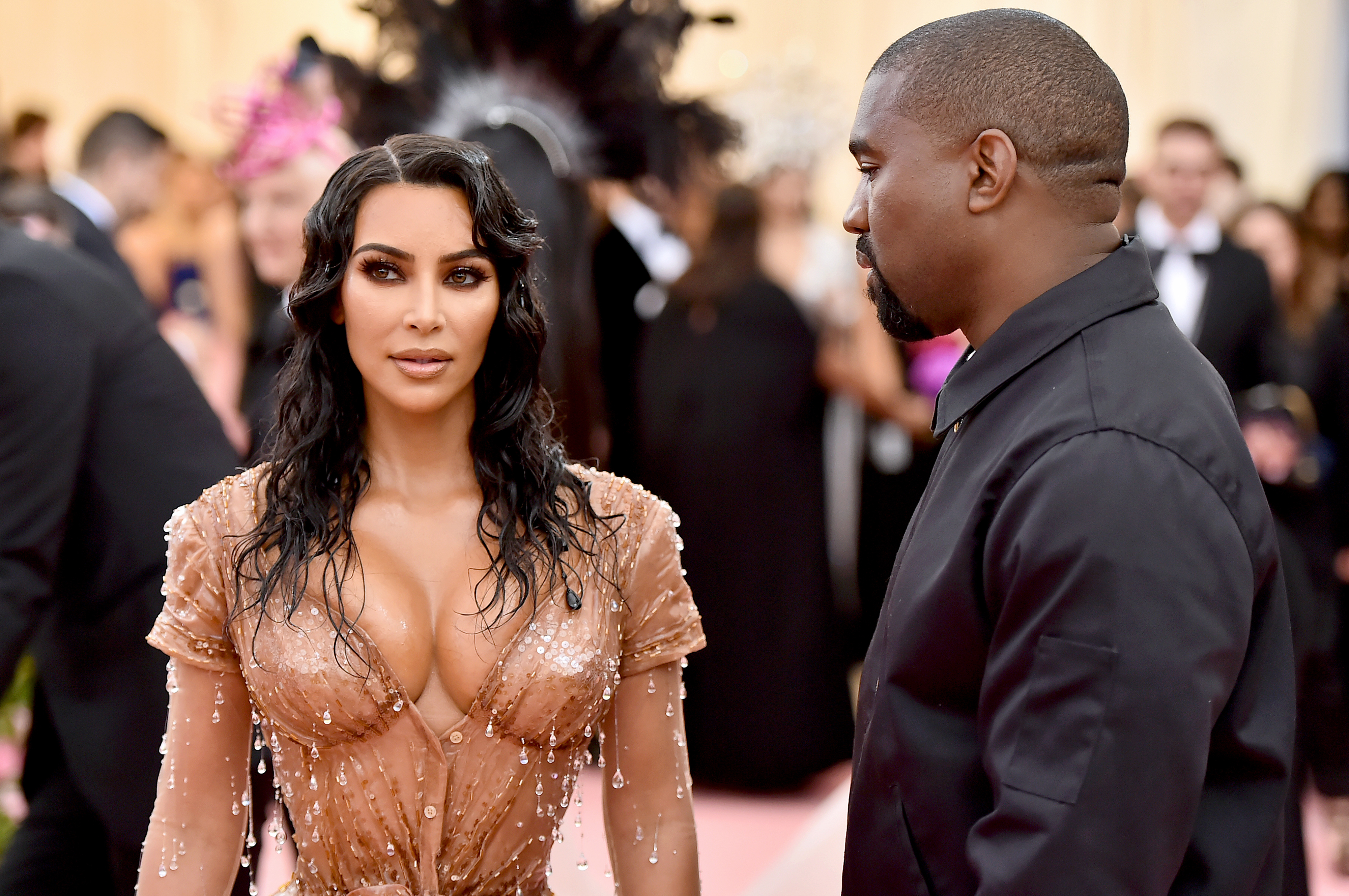 "You built me up to be this sexy person and have confidence and all this stuff, and just because you're on your journey and you're on a transformation, doesn't mean that I'm in the same spot with you," she said.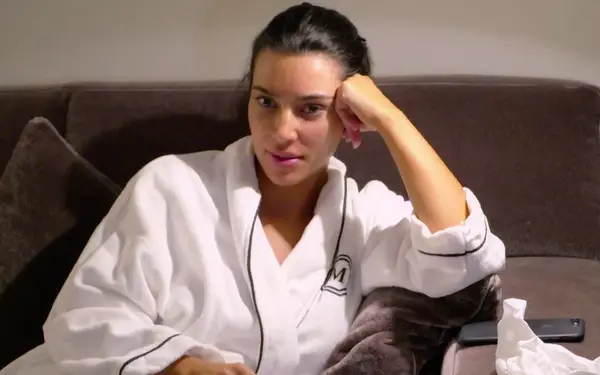 Of course, Kim still wound up wearing the dress. Although, Kanye was so frustrated by the disagreement that he stormed out of the room after telling Kim: "You are my wife, and it affects me when pictures are too sexy."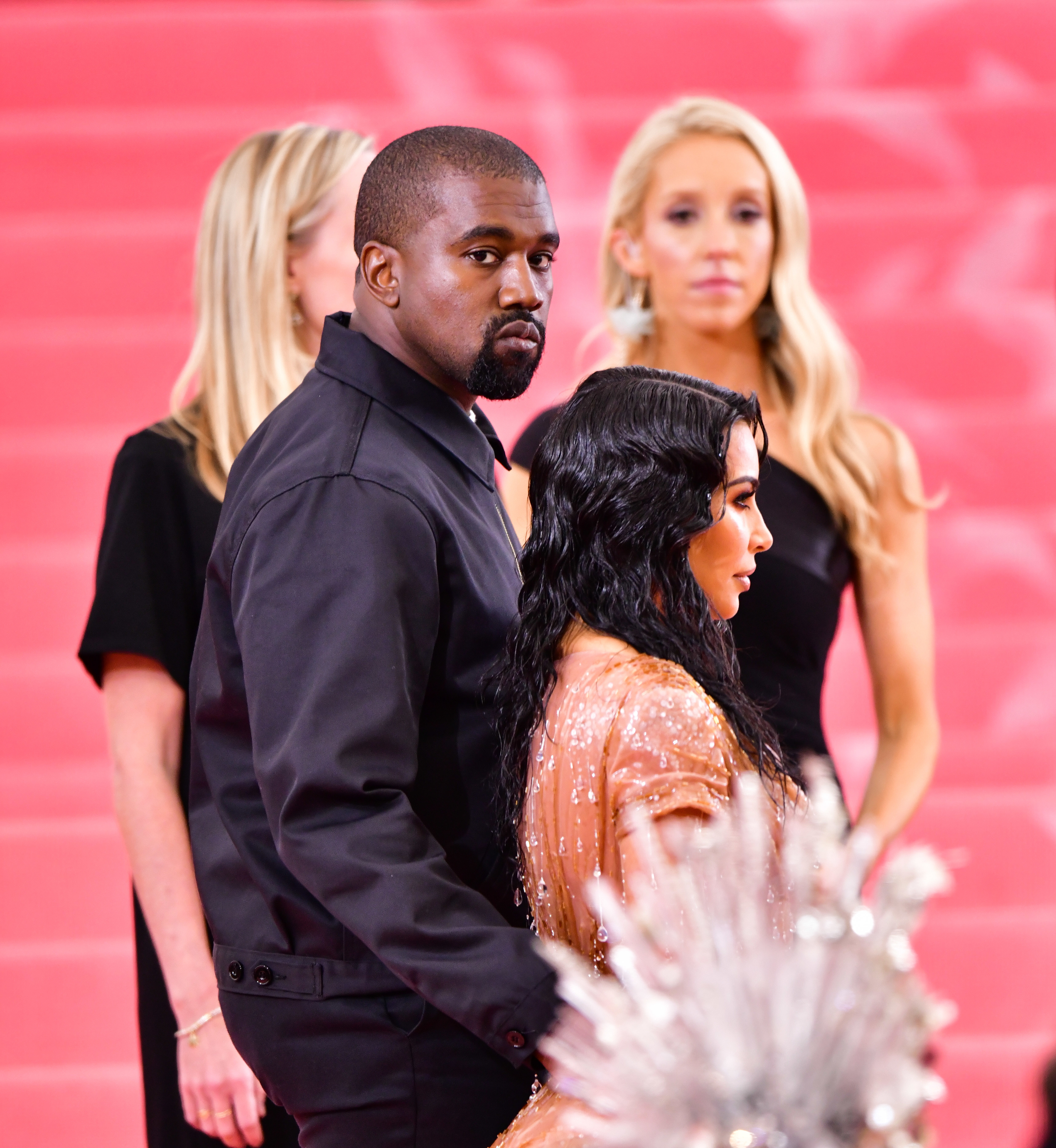 Now, flash forward to today, and Bianca's new look would suggest that Kanye has perhaps had a change of heart — either that, or these rules apply only to Kim. But, I guess we'll never know.