Miley dropped the new song last Friday, and it wasn't long before fans started theorizing that it could be all about her divorce from Liam Hemsworth.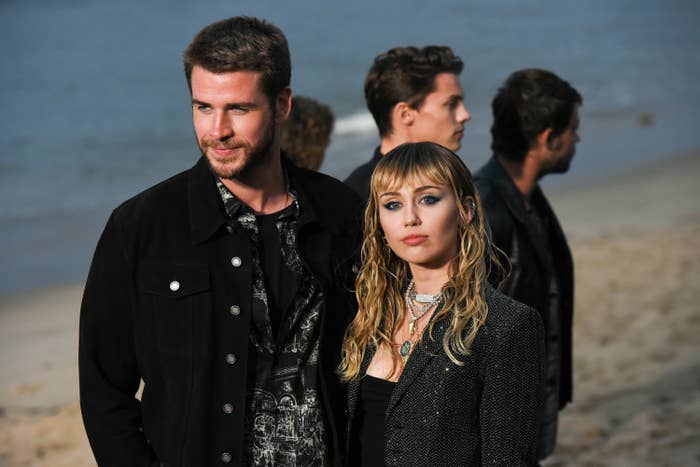 For a bit of context, Liam and Miley first hit it off on the set of their movie, The Last Song, back in 2009, and they wound up staying together — albeit on and off — for a decade.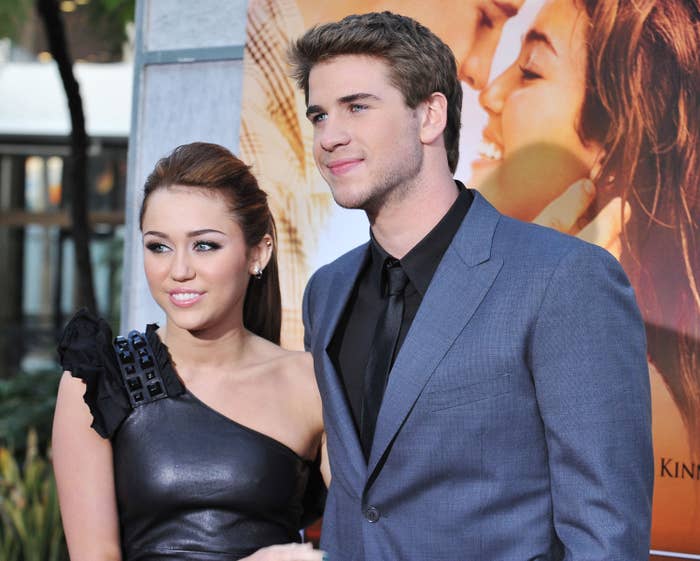 A testament to their turbulent relationship: The pair were actually engaged twice before they officially wed in December 2018. However, their marriage didn't last long — and less than a year later in August 2019, it was announced that Miley and Liam had parted ways for good.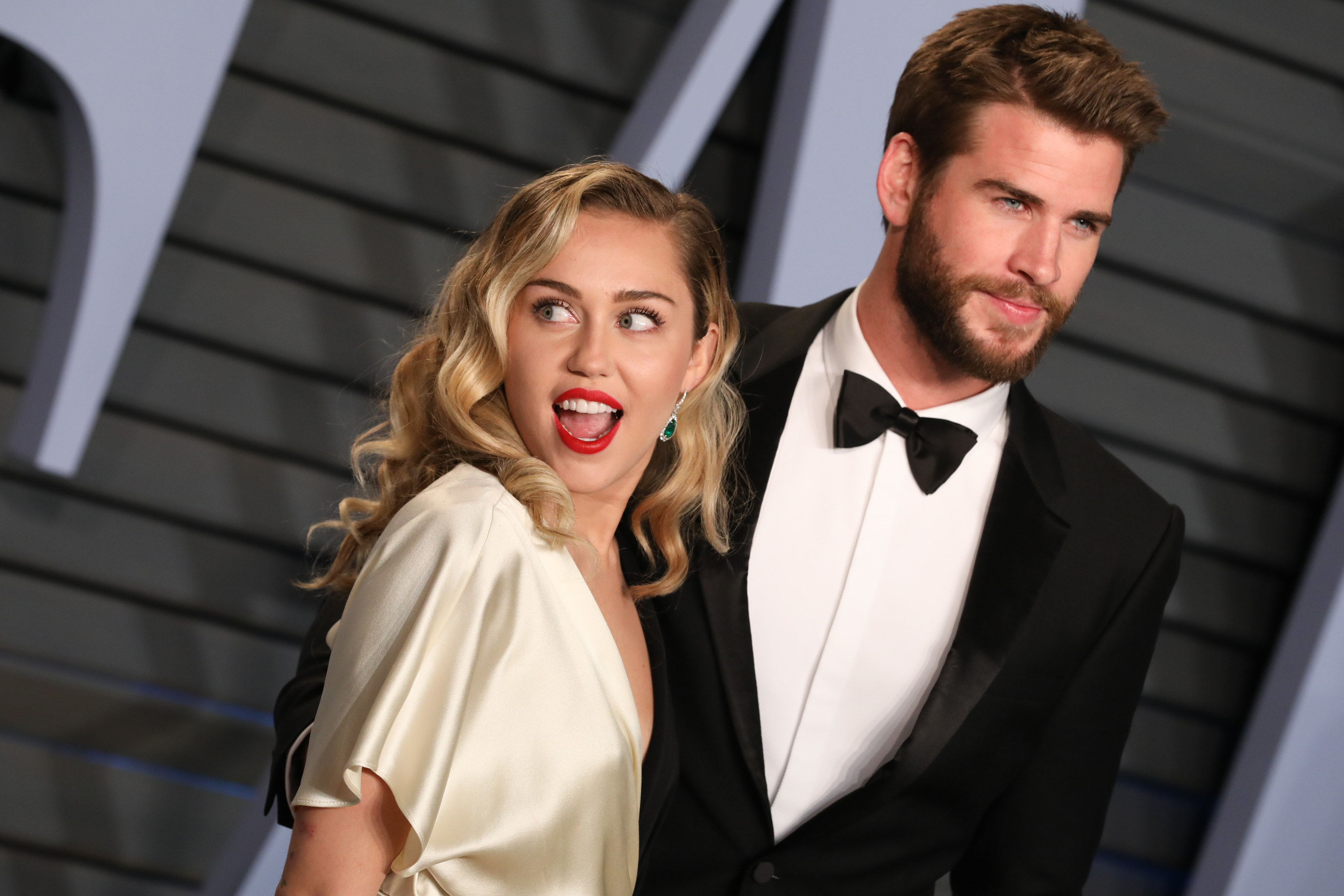 As I'm sure you've seen, fans have picked up on a number of pretty obvious hints that "Flowers" might have been inspired by Miley and Liam's breakup — the first being that the song was literally released on his birthday.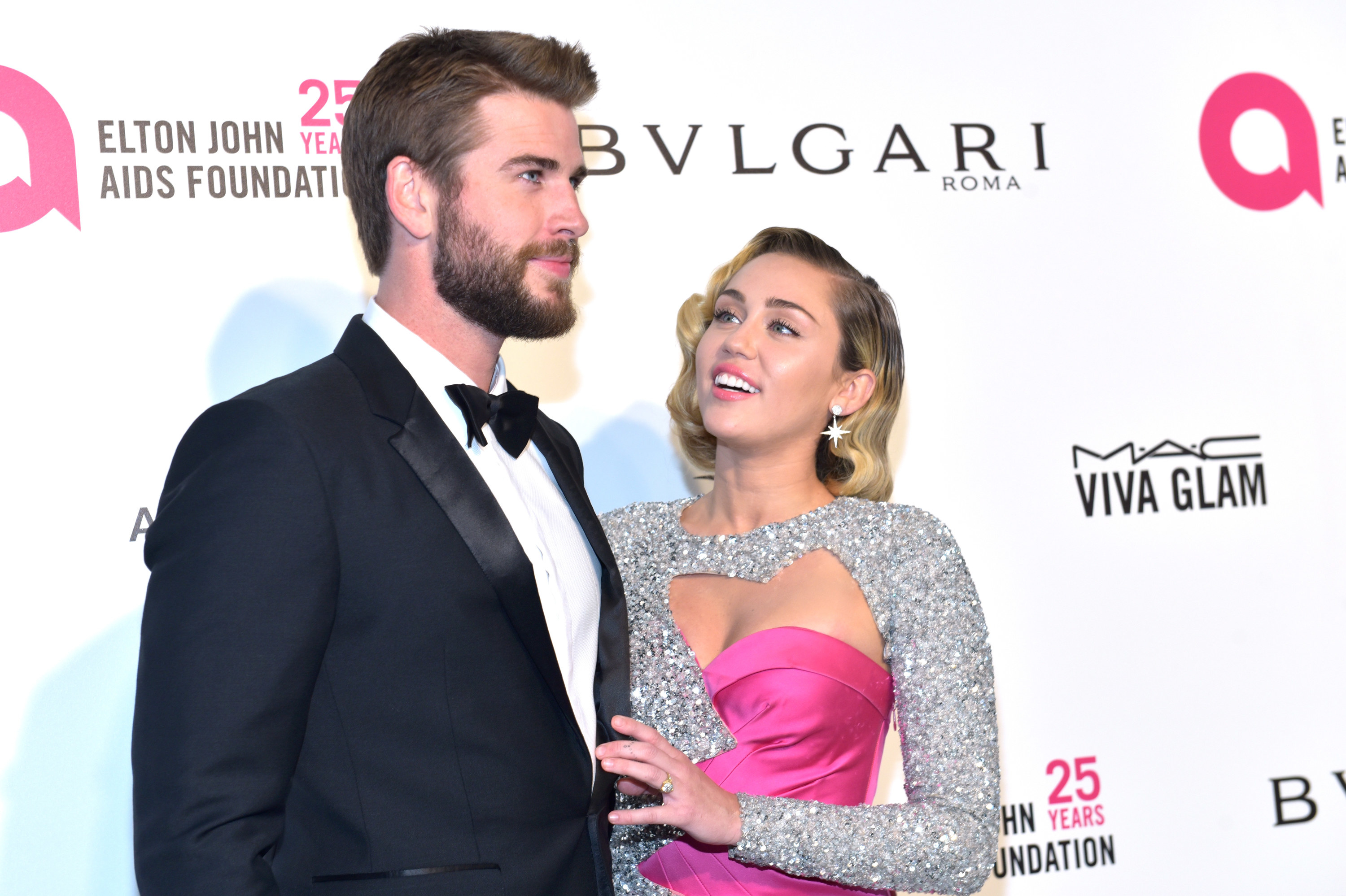 In the lyrics, Miley also makes a pointed reference to a burning home, which many saw as a clear nod to the couple's house in Malibu, which tragically burned down during the Woolsey fire in 2018.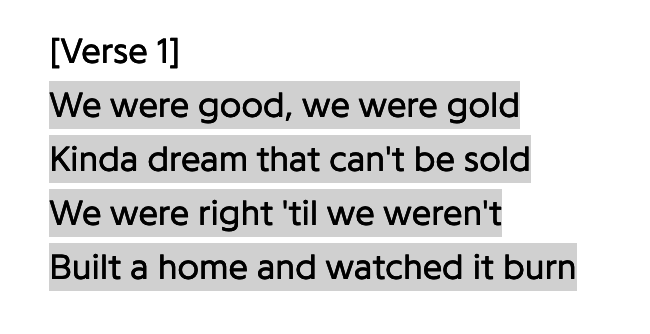 She also sings about being the one who felt reluctant to end the relationship, saying, "I didn't wanna leave you, I didn't wanna lie," which seems to line up with reports that Liam abruptly filed for divorce, while Miley had been eager to make things work.

Along with the single, Miley also dropped an accompanying music video, giving people more than enough material to continue searching for hints.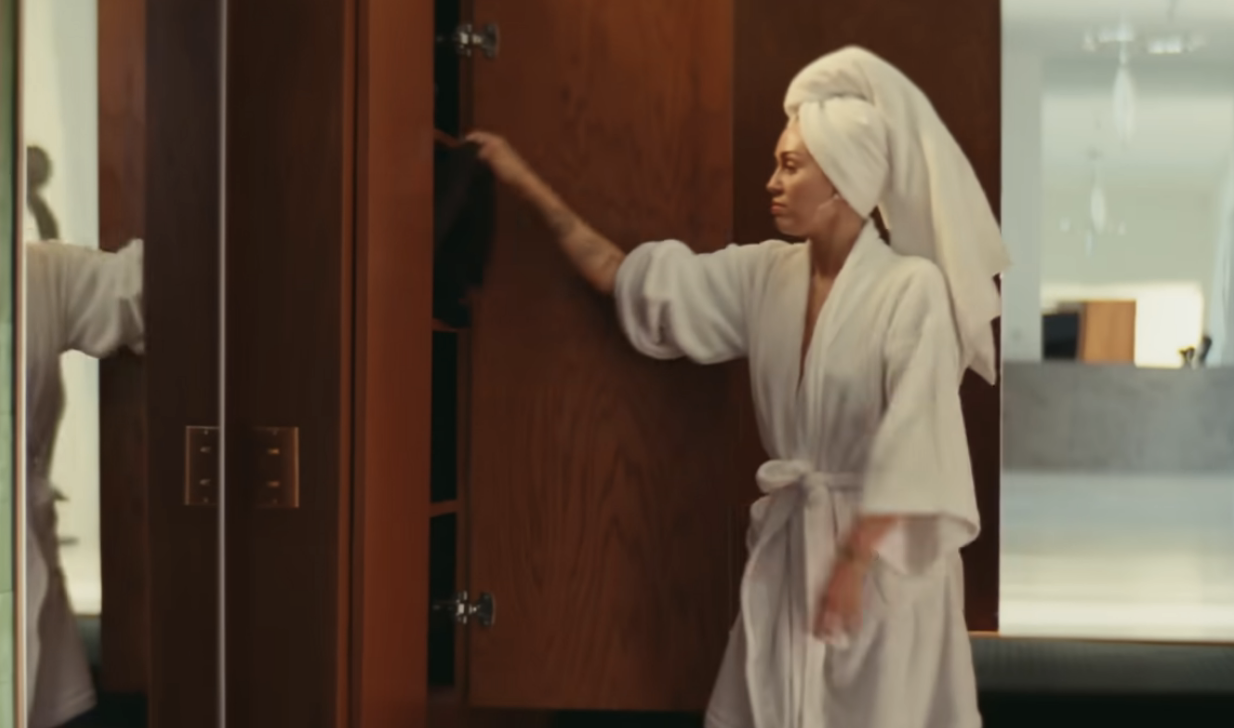 It was the video that led fans to circulate some more ~far-fetched~ theories, including that the video was shot in a home where Liam used to have affairs, and that Miley is wearing a suit belonging to Liam. For the record, both of these viral claims appear to be completely baseless.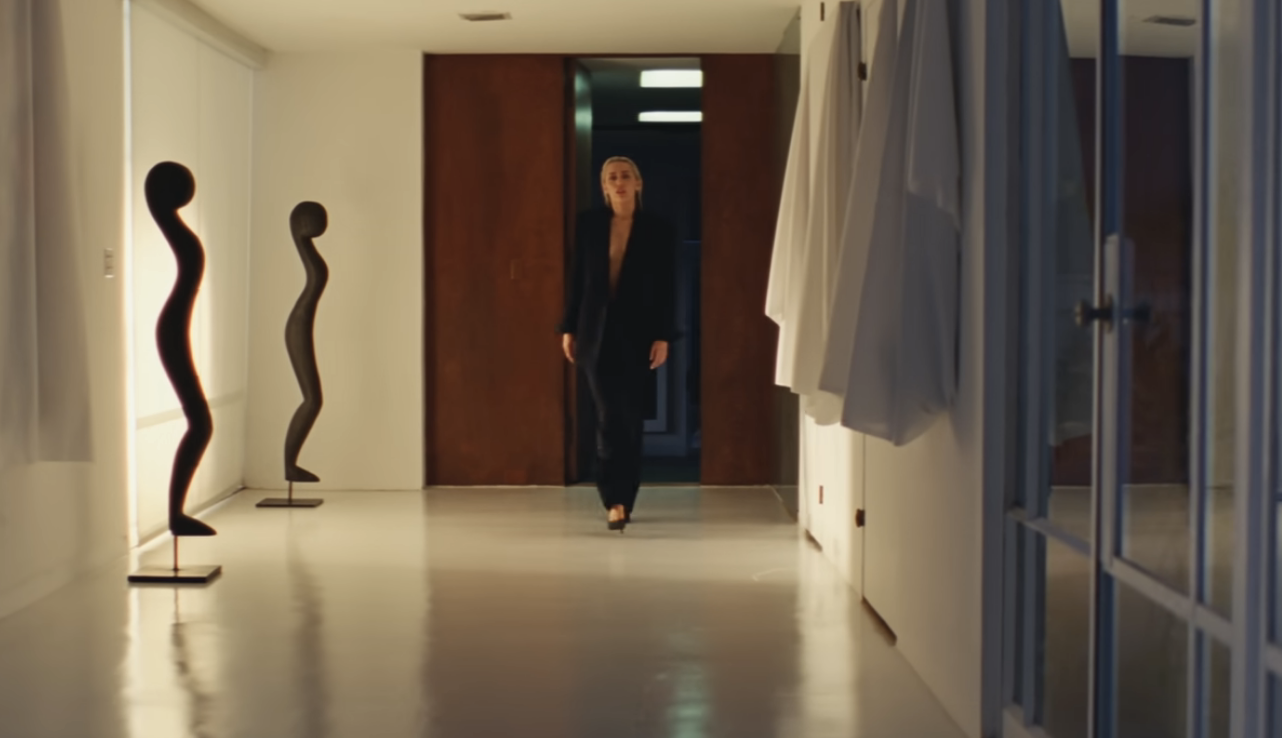 However, one theory that seems to have stuck is the speculation that Miley's golden dress is a pointed nod to Liam's former Hunger Games costar Jennifer Lawrence.
In case you've not watched it, the video begins with Miley walking around LA wearing a golden hooded dress from YSL's fall 1991 collection.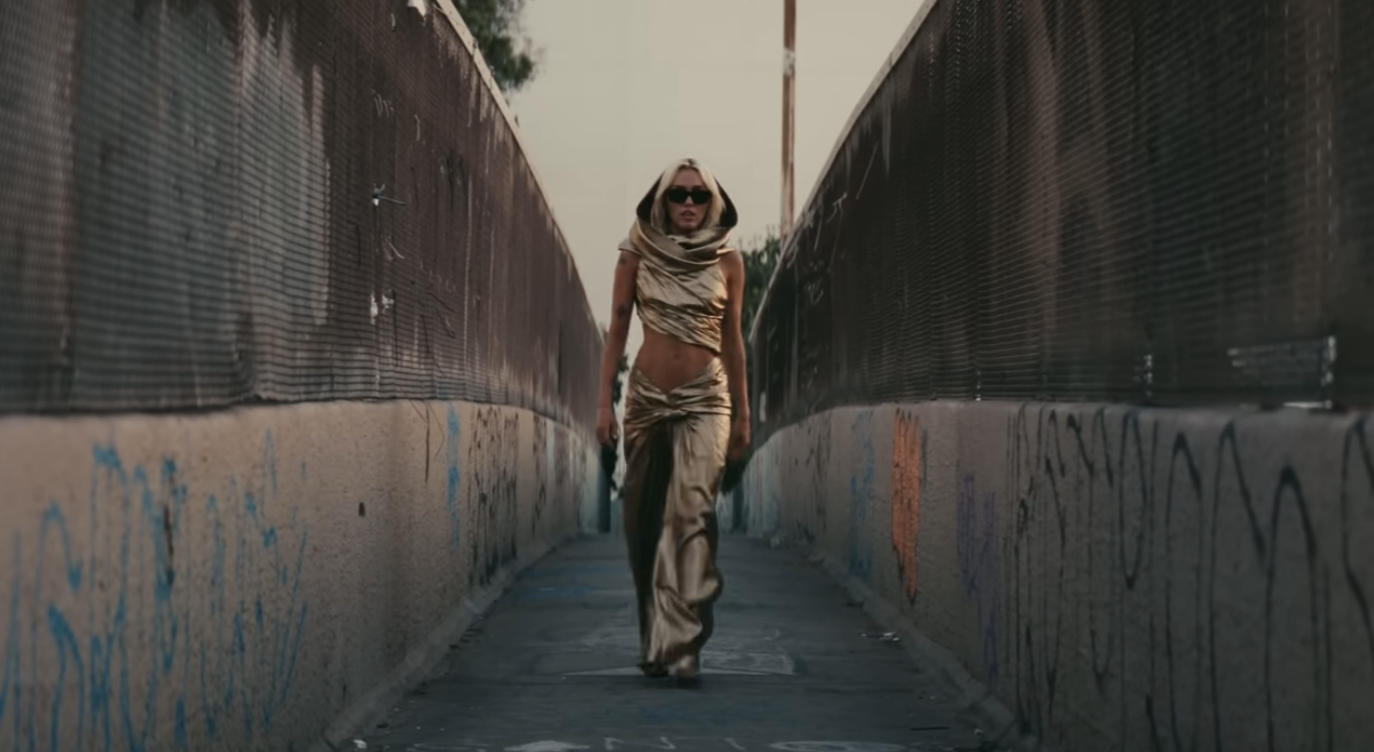 A number of fans pointed out online that the vintage number bears a resemblance to a Prabal Gurung dress that J. Law wore alongside Liam at the LA premiere of the first Hunger Games movie back in 2012.
So, getting into the theory, the only reason fans can think that Miley might possibly be wanting to shade Jennifer is because she and Liam were rumored to have had a fling while shooting the four-part movie franchise between 2012 and 2015.
And now, in their search for answers, fans have uncovered an old interview clip in which Jennifer confirms that she and Liam once shared an off-camera kiss.
During a 2015 appearance on Watch What Happens Live, host Andy Cohen quizzed Jen on the rumors that she and Liam shared "PDA."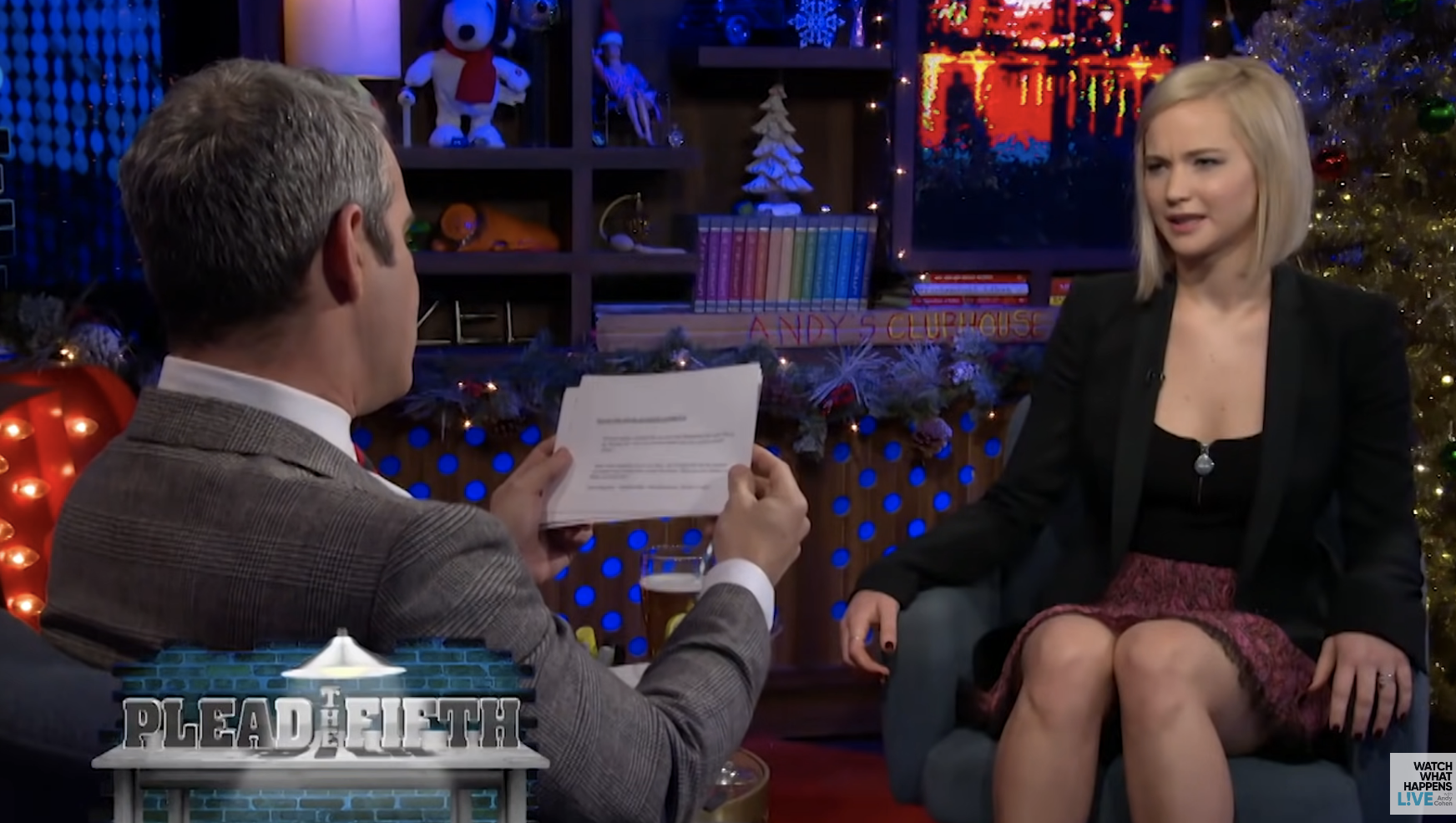 "Have you two ever kissed when the cameras weren't rolling?" he asked, referring to the fact that they obviously kissed in character as Katniss and Gale while shooting the Hunger Games movies.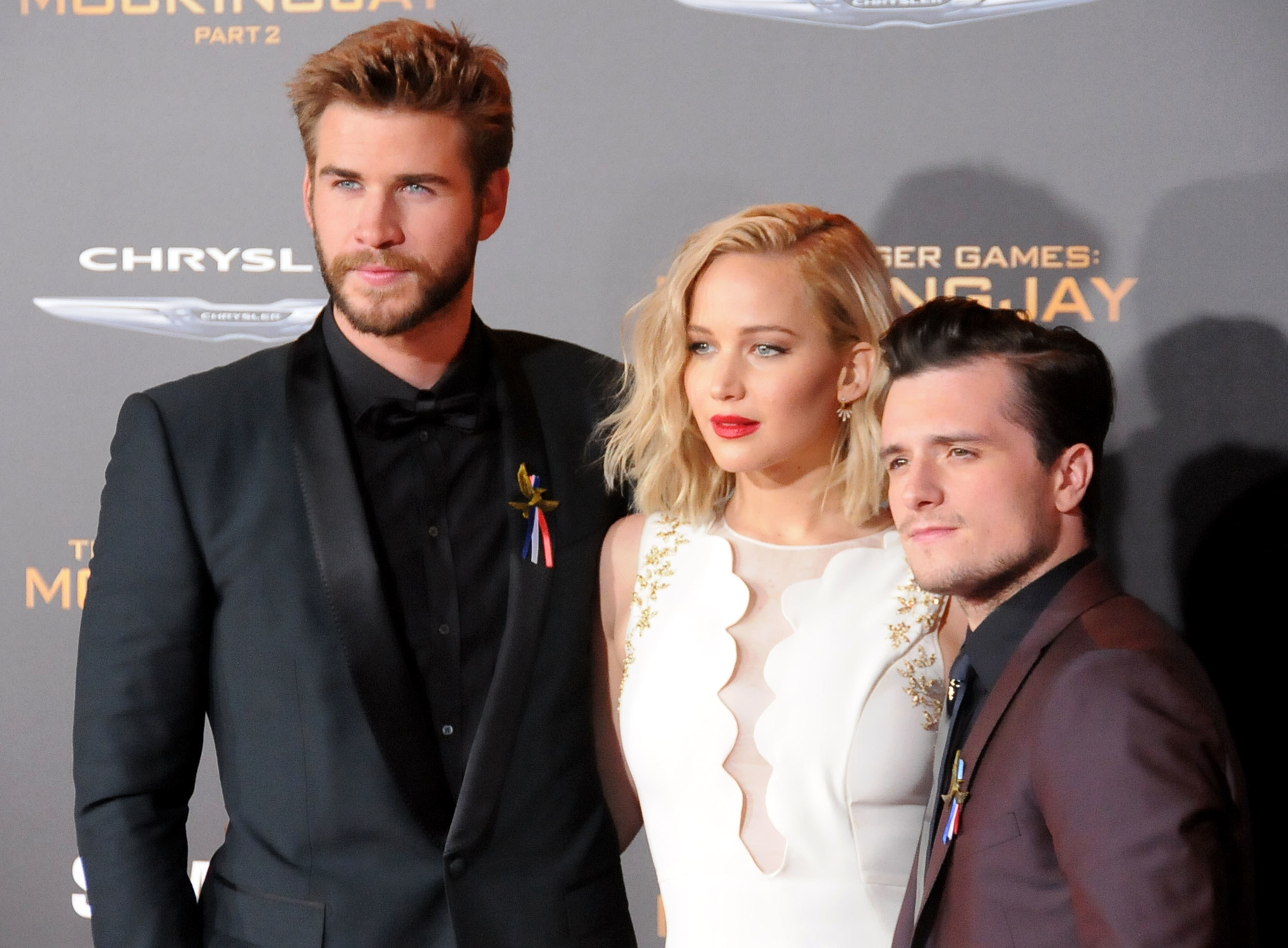 Tellingly, Jen hesitates and fidgets in her seat before responding sheepishly: "Liam and I grew up together. … Liam's real hot. What would you have done?"
Andy replied "yes," prompting the actor to let out a laugh and come clean.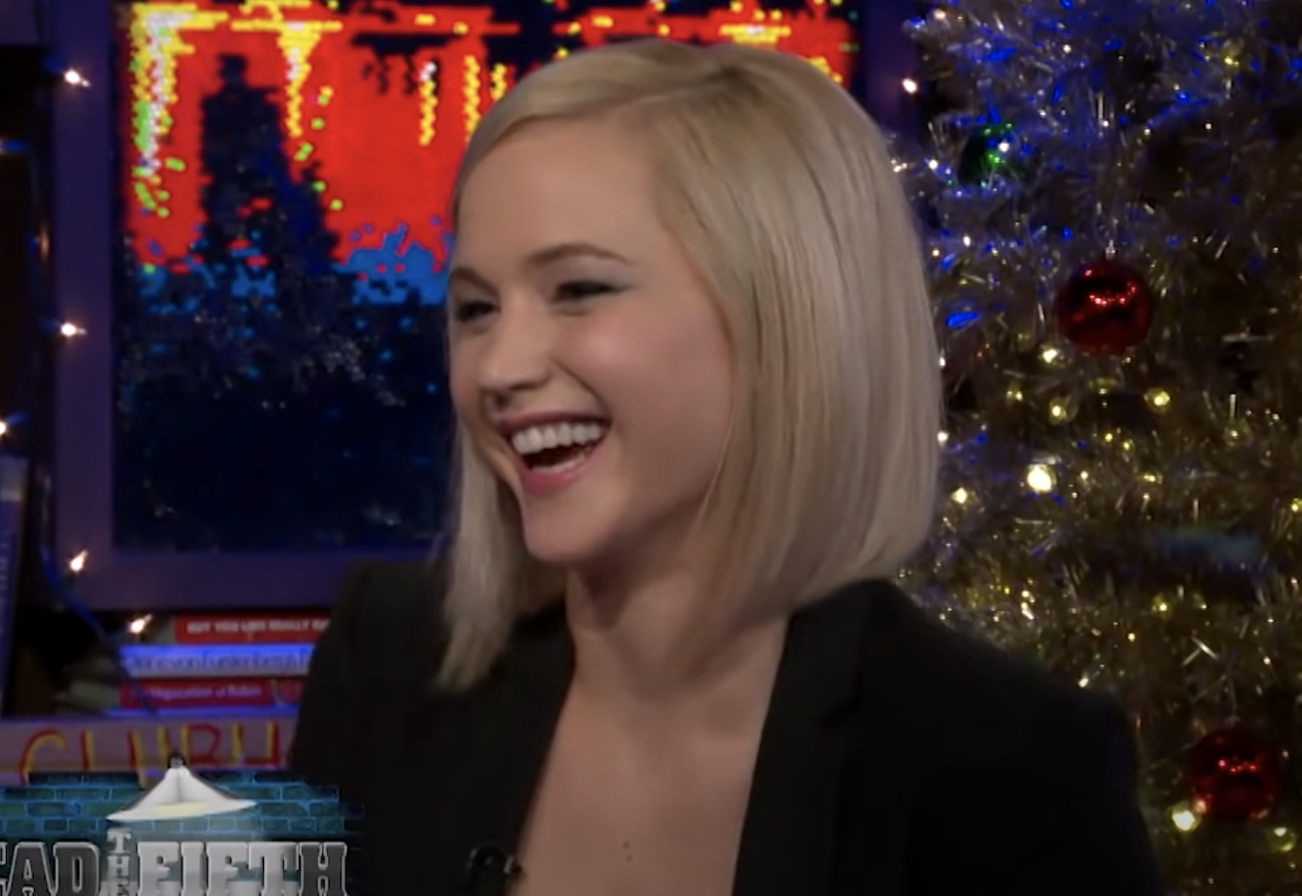 "Yeah," she confessed.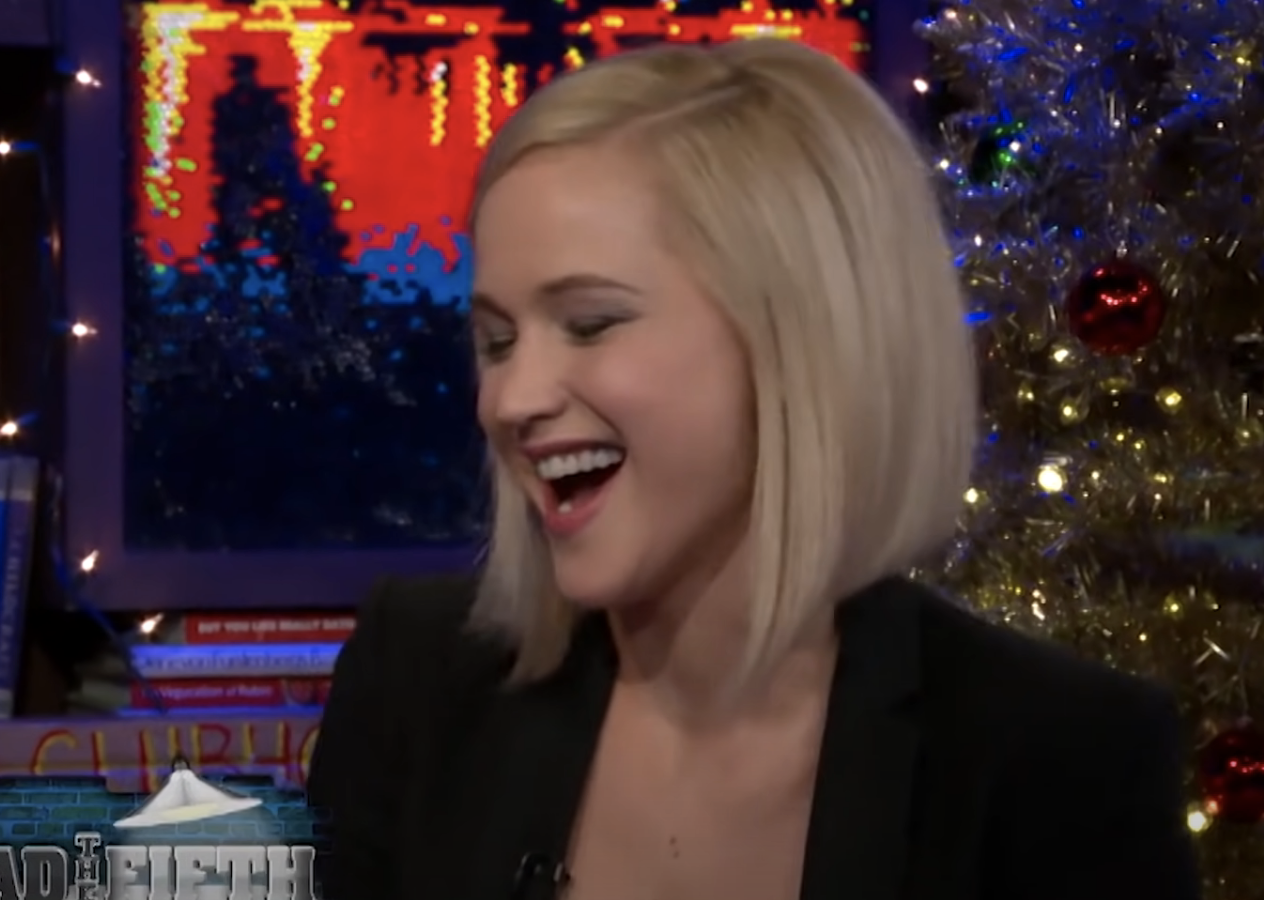 Now, if you remembered that Liam and Miley first got together in 2009, you might be thinking that Jennifer's admission is confirmation that Liam cheated and that the gold dress is Miley's subtle nod to the betrayal.
However, it's worth noting that there were numerous times Liam and Miley put their relationship on pause throughout the years, so it's likely that Liam and Jen's kiss happened when he and Miley weren't together.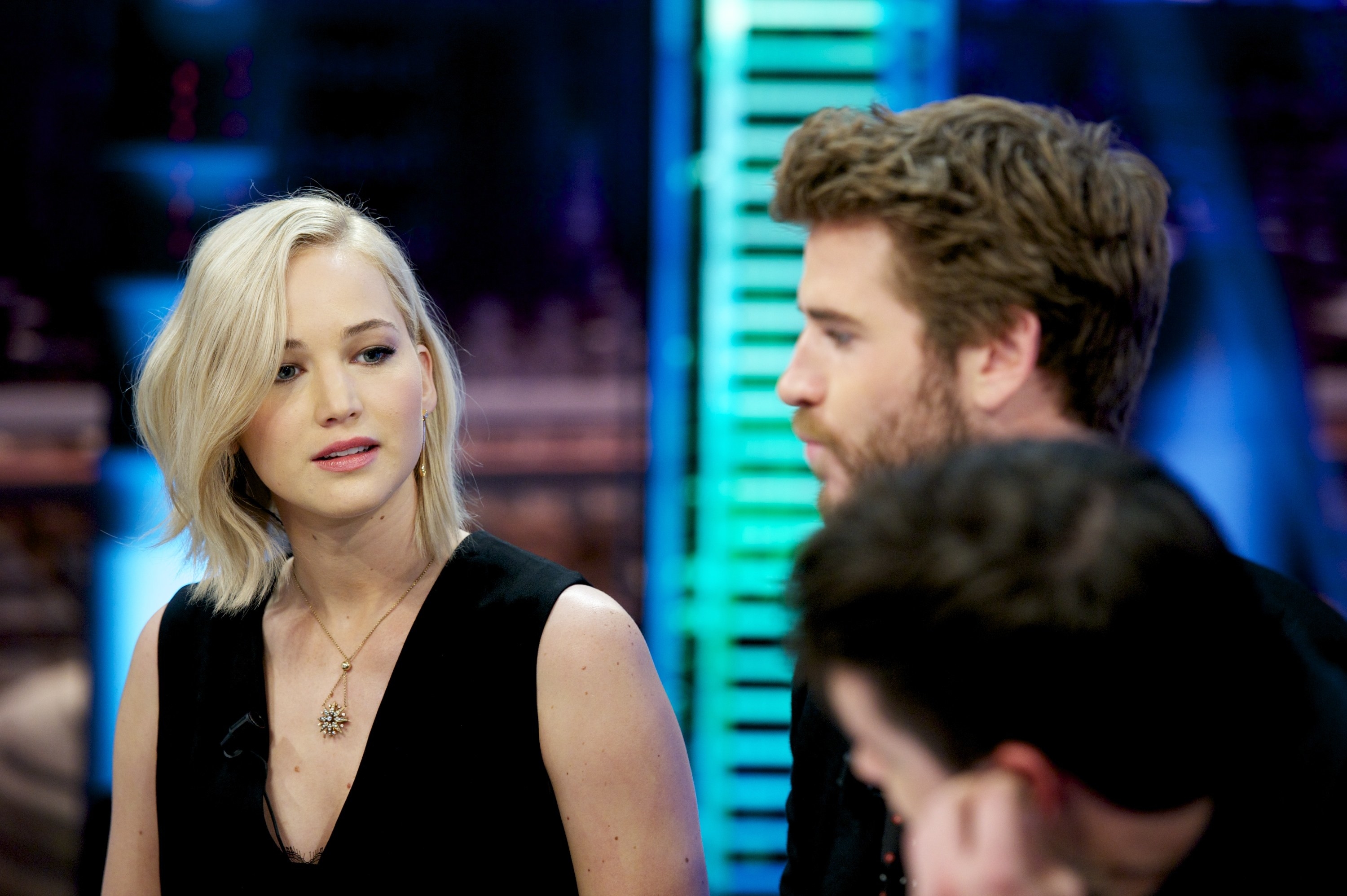 Another flaw in the J. Law theory is that Miley has previously made clear that infidelity had nothing to do with her and Liam's split, tweeting in 2019: "I refuse to admit that my marriage ended because of cheating."
So, it seems unlikely that Miley would be attempting to shade Jennifer this far down the line — particularly being that the lyrics also make no reference to cheating.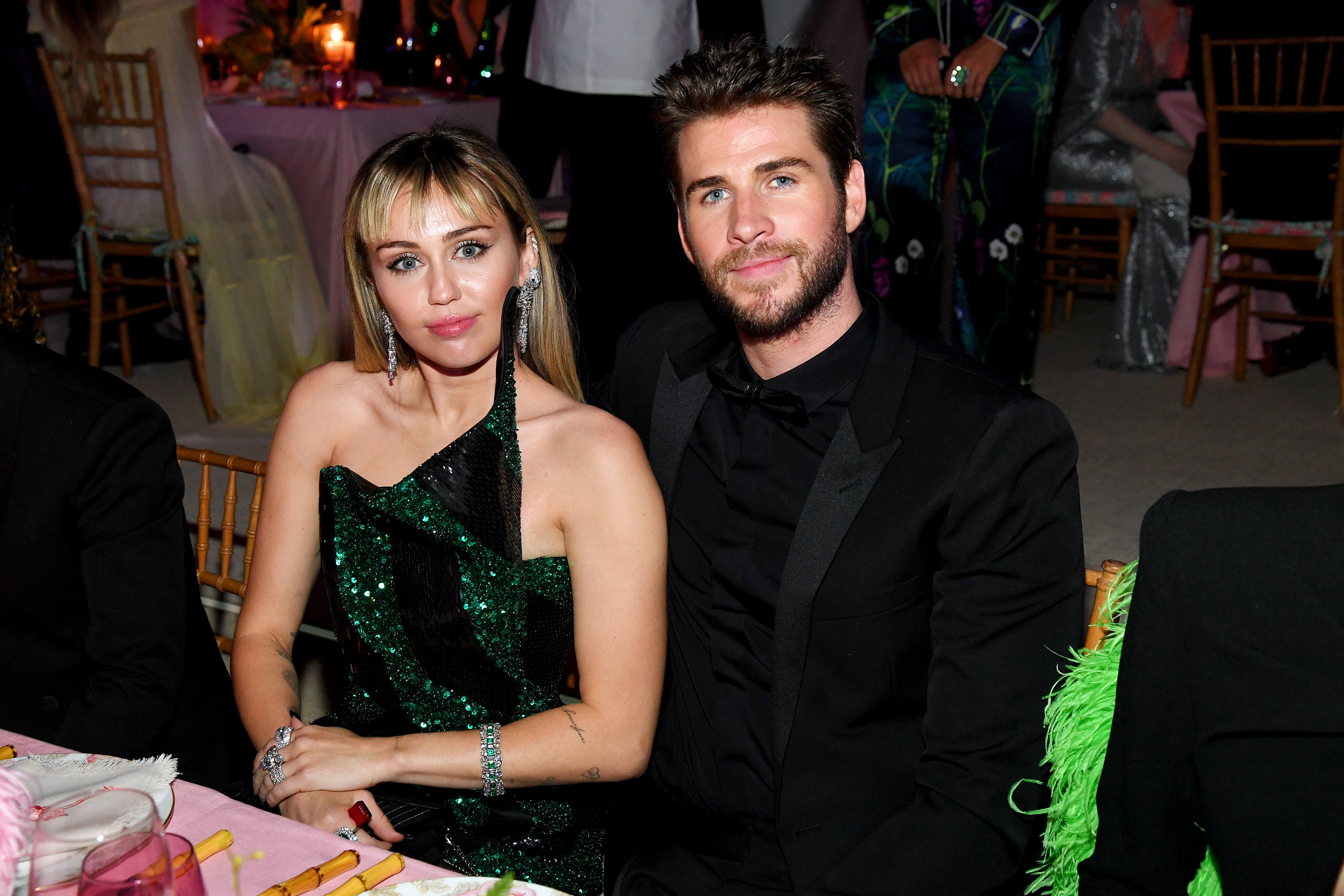 And with that, I think it's safe to say that the case is closed.