Last night, after weeks of excitement among fans, Miley marked the start of the new year by releasing her brand-new single, "Flowers."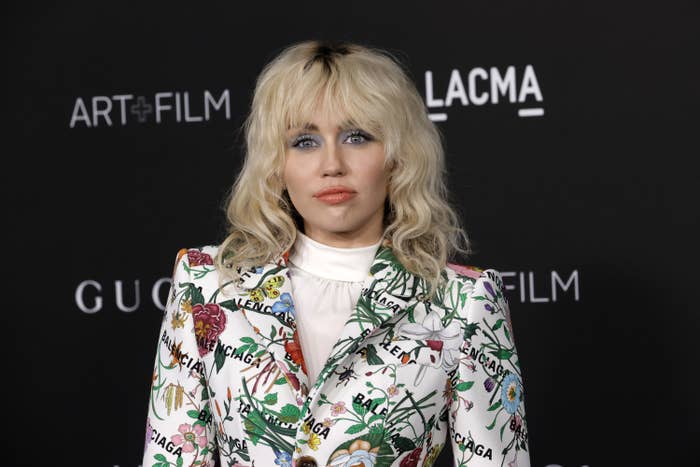 The track dropped alongside a stunning new music video and comes as the first song from her highly anticipated album, Endless Summer Vacation, which is set to release on March 10.
Her upcoming album has been teased as the singer's "love letter" to Los Angeles, although it sounds like "Flowers" is focused on something a little different.
In the new song, Miley opens up about finding joy and empowerment after a painful breakup, with the chorus centering around buying yourself flowers and learning how to embrace independence.
Similarly, the accompanying visual appears to center on freedom and empowerment too, with Miley stripping out of golden gown — perhaps representing the past relationship, which she describes as "gold" in the first verse — before enjoying her own company and newfound happiness in an empty mansion.
So the general consensus online is that the breakup anthem is a very pointed nod to Miley's ex-husband, Liam Hemsworth.
For a bit of context, Liam and Miley were together on and off for a decade, after first hitting it off on the set of their movie, The Last Song, back in 2009.
The pair were engaged twice before they officially tied the knot during an intimate ceremony in December 2018. However, less than a year later in August 2019, it was announced that Miley and Liam had separated for good.
The first clue — and arguably the most convincing — is the single's rather pointed release date.
While in the US the song may have technically dropped on Jan. 12, its official release date was promoted as Jan. 13 — which is Liam's birthday. And, obviously, it didn't take fans long to connect the dots.
Aside from the timing of the song, there are also a ton of lyrics that appear to make direct references to her and Liam's marriage.
For example, in the first verse, Miley sings: "We were good, we were gold / Kind of dream that can't be sold / We were right 'til we weren't / Built a home and watched it burn."
As well as perhaps commenting on the early days of their relationship when the young duo were idolized by fans for their seemingly perfect romance, the last line in particular appears to be a reference to the couple's Malibu home, which tragically burned down during the Woolsey fires in Southern California shortly before their wedding in November 2018.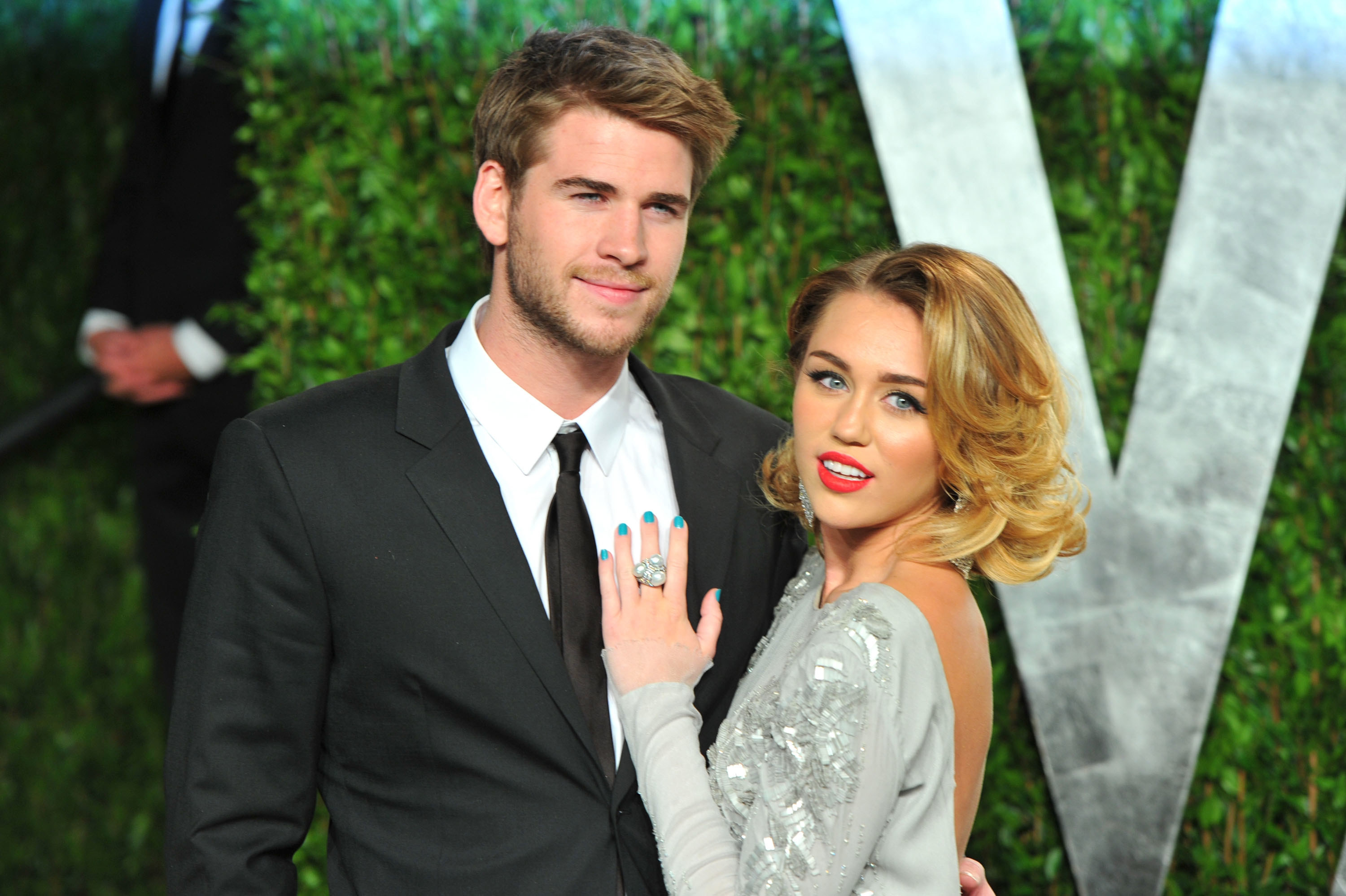 In the prechorus, Miley also reflects on being reluctant to end the relationship, singing, "I didn't wanna leave you, I didn't wanna lie," which seems to correspond with reports at the time of their split claiming that Miley had been eager to work on their marriage before Liam abruptly filed for divorce.
She echoes this same sentiment later in the song, hinting for a second time that it was her partner who made the decision to leave the relationship.
"Paint my nails cherry-red / Match the roses that you left / No remorse, no regret / I forget every word you said," she sings in the second verse.
And while the verses are packed full of thought-provoking lines, it was the song's familiar chorus that had fans talking in the run-up to its release.
If you've listened to "Flowers," you might have noticed that the upbeat chorus seems to be an interpolation of Bruno Mars's 2013 hit song, "When I Was Your Man," which is all about post-breakup regrets and begins with the lyrics: "I should have bought you flowers / And held your hand."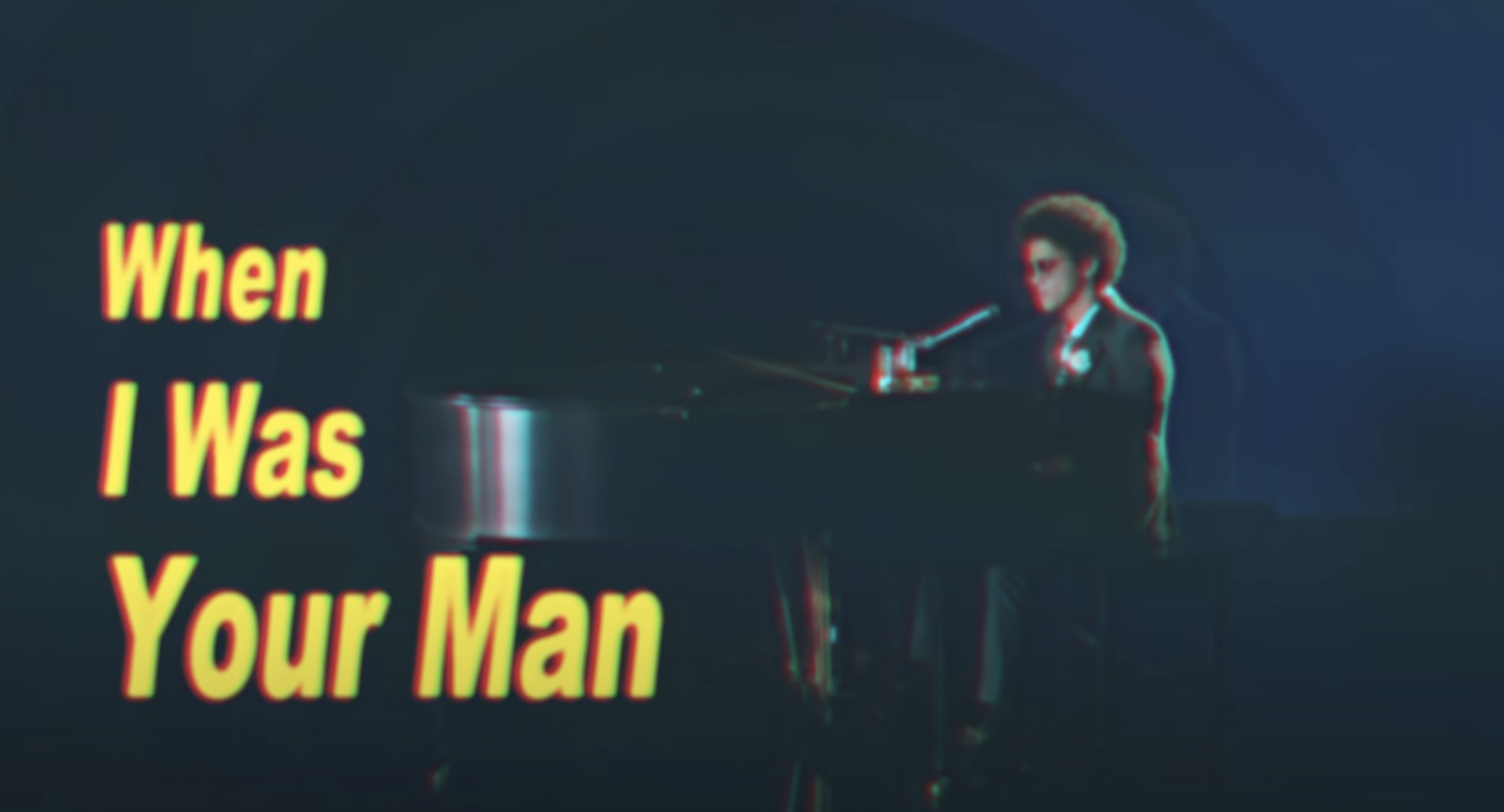 Seemingly using "Flowers" as her response, Miley sings in return: "I can buy myself flowers / Write my name in the sand / Talk to myself for hours / Say things you don't understand."
She adds: "I can take myself dancing / And I can hold my own hand / Yeah, I can love me better than you can."
There isn't a clear explanation as to why Miley might have chosen this song in particular to respond to. However, fans on Twitter have speculated that Bruno Mars may have played a special role in her and Liam's marriage, circulating a video of the pair dancing to his music on their wedding day.
Others have even theorized that Liam once dedicated the song to her, though this remains unconfirmed.
Away from the interpolation, the chorus feels to many like a callback to Liam and Miley's contrasting public personas — specifically the line about taking herself "dancing," which reminded fans of a viral video from 2019 where Liam awkwardly asked Miley to stop dancing on a red carpet.
Of course, without asking Miley herself, there's no way to really know what — or who — inspired the song. Although, if there's one thing not up for debate, it's that it's an absolute bop. Good for you, Miley!