Denise Richards and Charlie Sheen are currently embroiled in a debate centering on their daughter's OnlyFans account.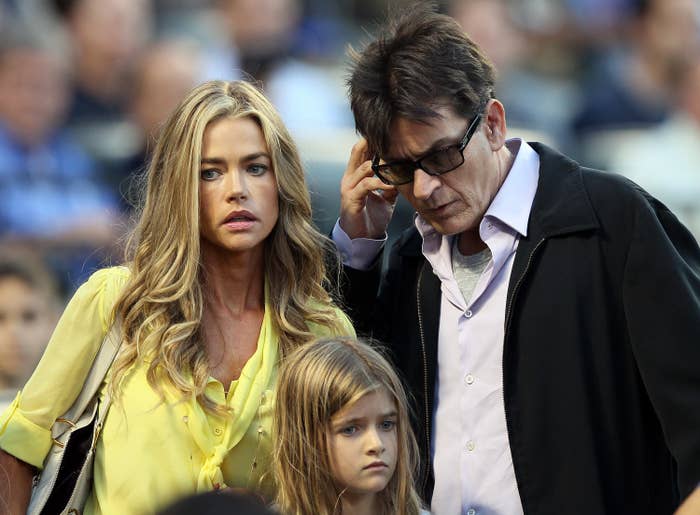 Denise and Charlie were married from 2002 to 2006, and share two daughters: 18-year-old Sami and 17-year-old Lola.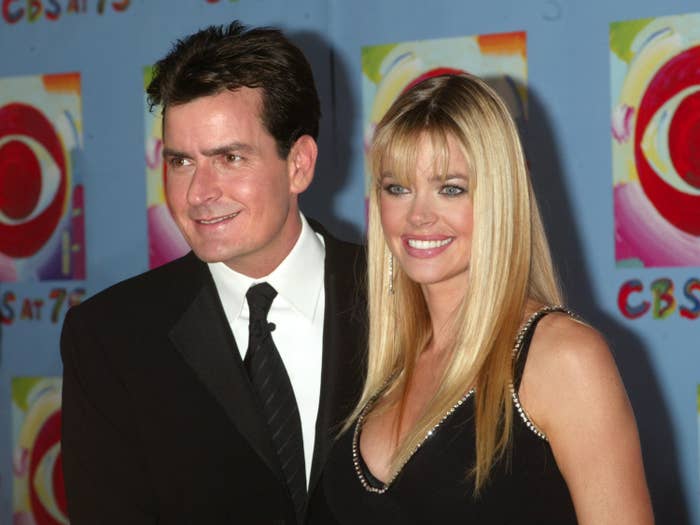 Their eldest, Sami, who turned 18 in March, announced to her 100,000 Instagram followers on June 13 that she has created an account on OnlyFans.
In case you aren't aware, OnlyFans is a subscription-based site where users can pay to access content uploaded by creators. The platform has become best known for its adult content.
So, after Sami went public with her new endeavor, her mom, Denise, was among the first to cheer her on, commenting on the announcement: "Sami I will always support you & always have your back. I love you."

However, it became clear that her dad wasn't quite on the same page, with Charlie voicing concerns about the account the next day.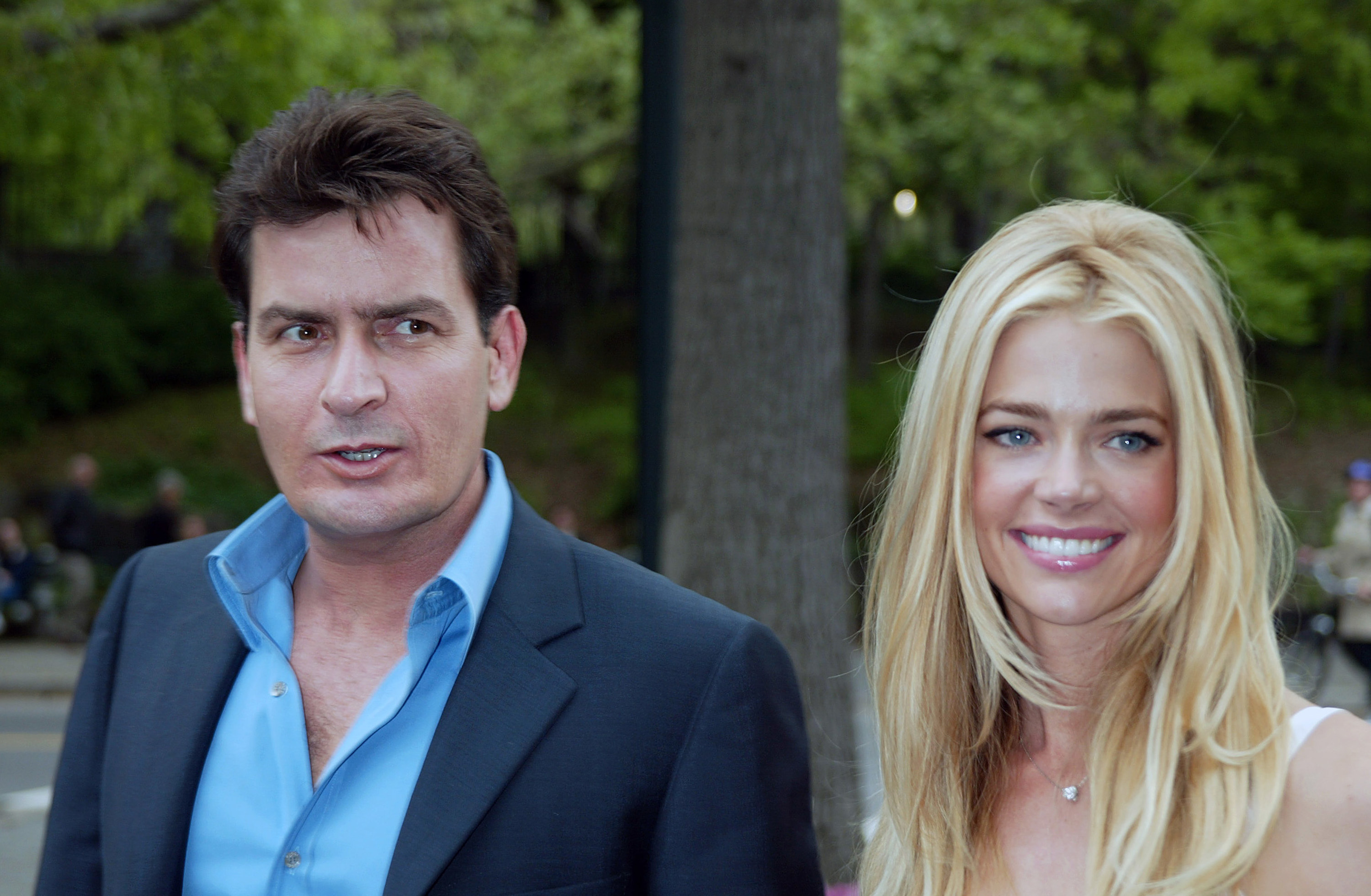 "I do not condone this," Charlie told E! News in a statement. "But since I'm unable to prevent it, I urged her to keep it classy, creative and not sacrifice her integrity."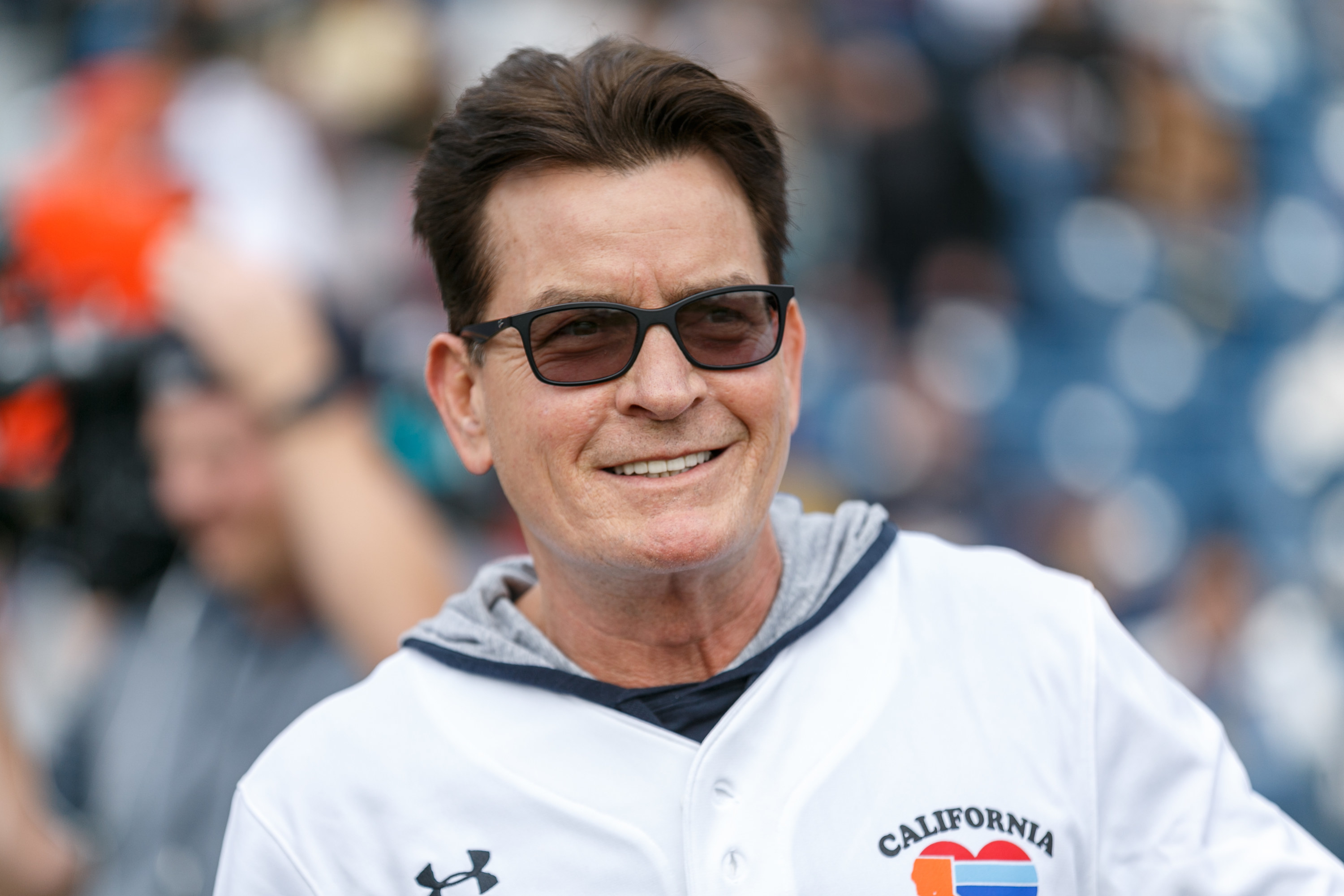 He also went on to suggest that the account was created while Sami was staying at Denise's home, telling the outlet: "She is 18 years old now and living with her mother, this did not occur under my roof."
Denise swiftly hit back with a statement of her own.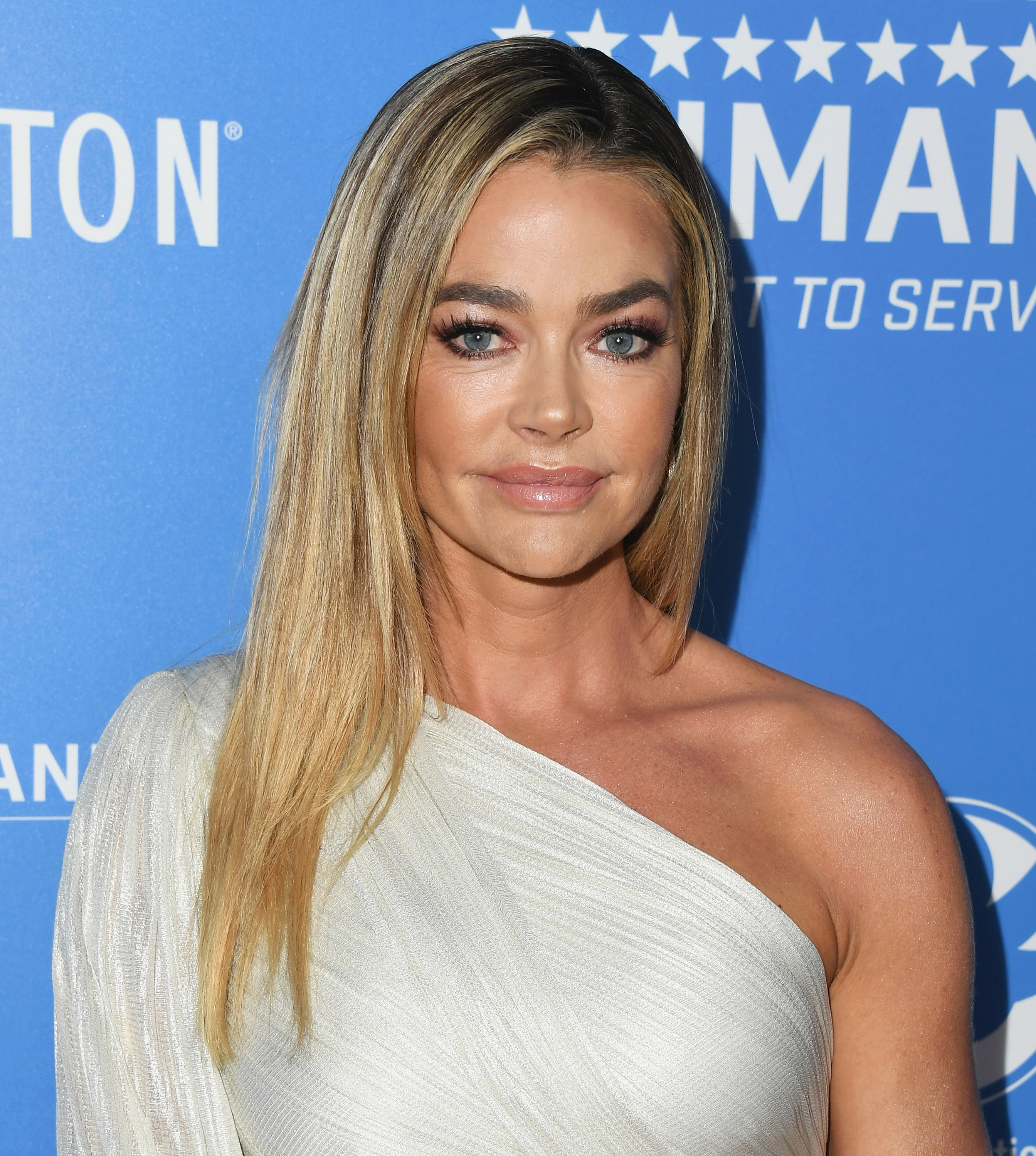 "Sami is 18, and this decision wasn't based on whose house she lives in," Denise told E! News in response to her former husband's claims. "All I can do as a parent is guide her and trust her judgment, but she makes her own choices."
And now, Denise is doubling down on her stance, writing on Instagram that neither she or Charlie are in a position to cast judgment.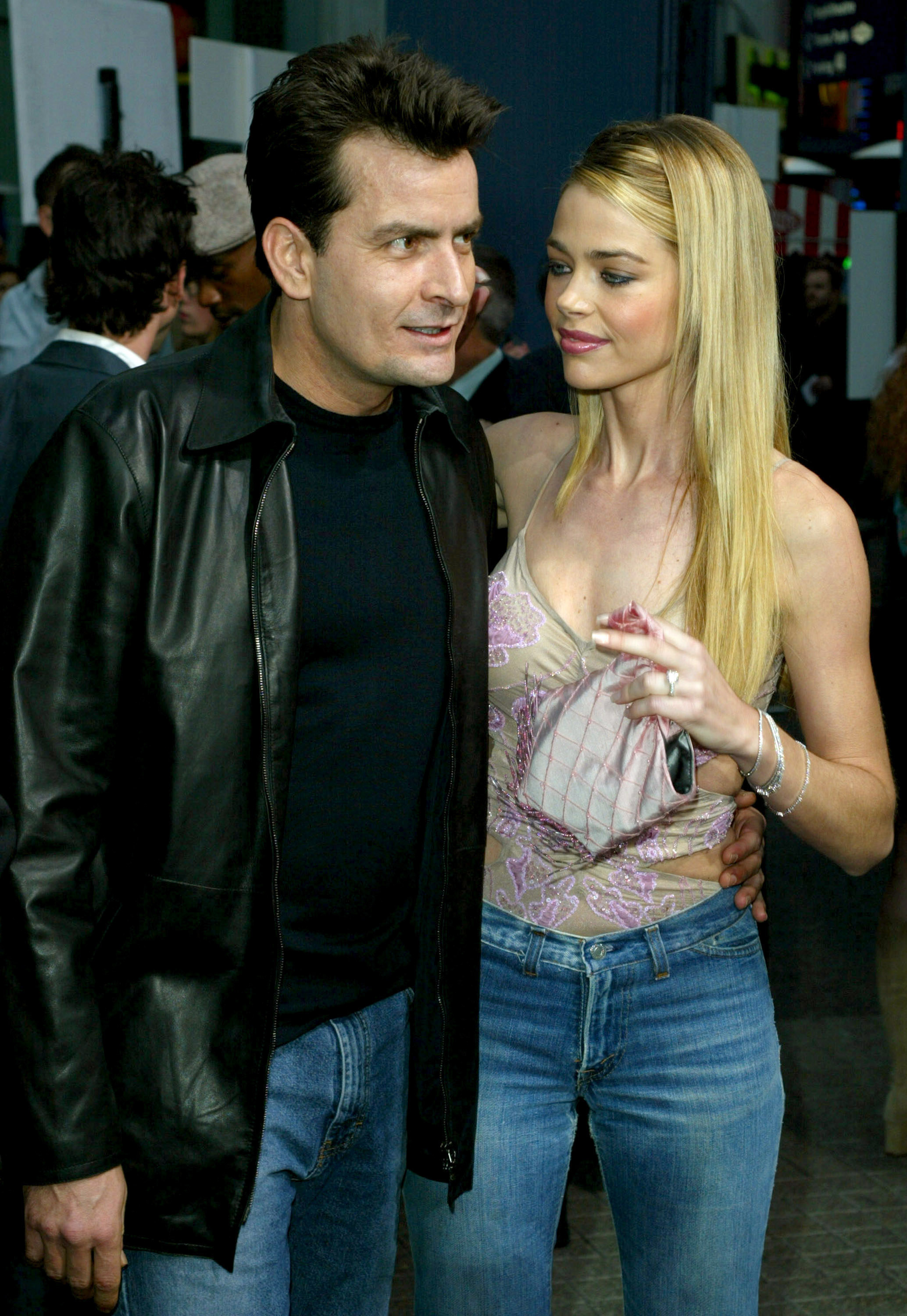 The former Real Housewives of Beverly Hills star began her statement on Saturday by revealing that she is envious of her daughter's confidence, going on to compare Sami's experience as a young woman in the spotlight to her own.
"Lots of negative comments on my social this past week. I have to say, I wish I had the confidence my 18 yr old daughter has," she wrote. "And I also can't be judgemental of her choices."
"I did Wild Things & Playboy, quite frankly her father shouldn't be [judgmental] either," she added, perhaps alluding to Charlie's complicated past in the public eye.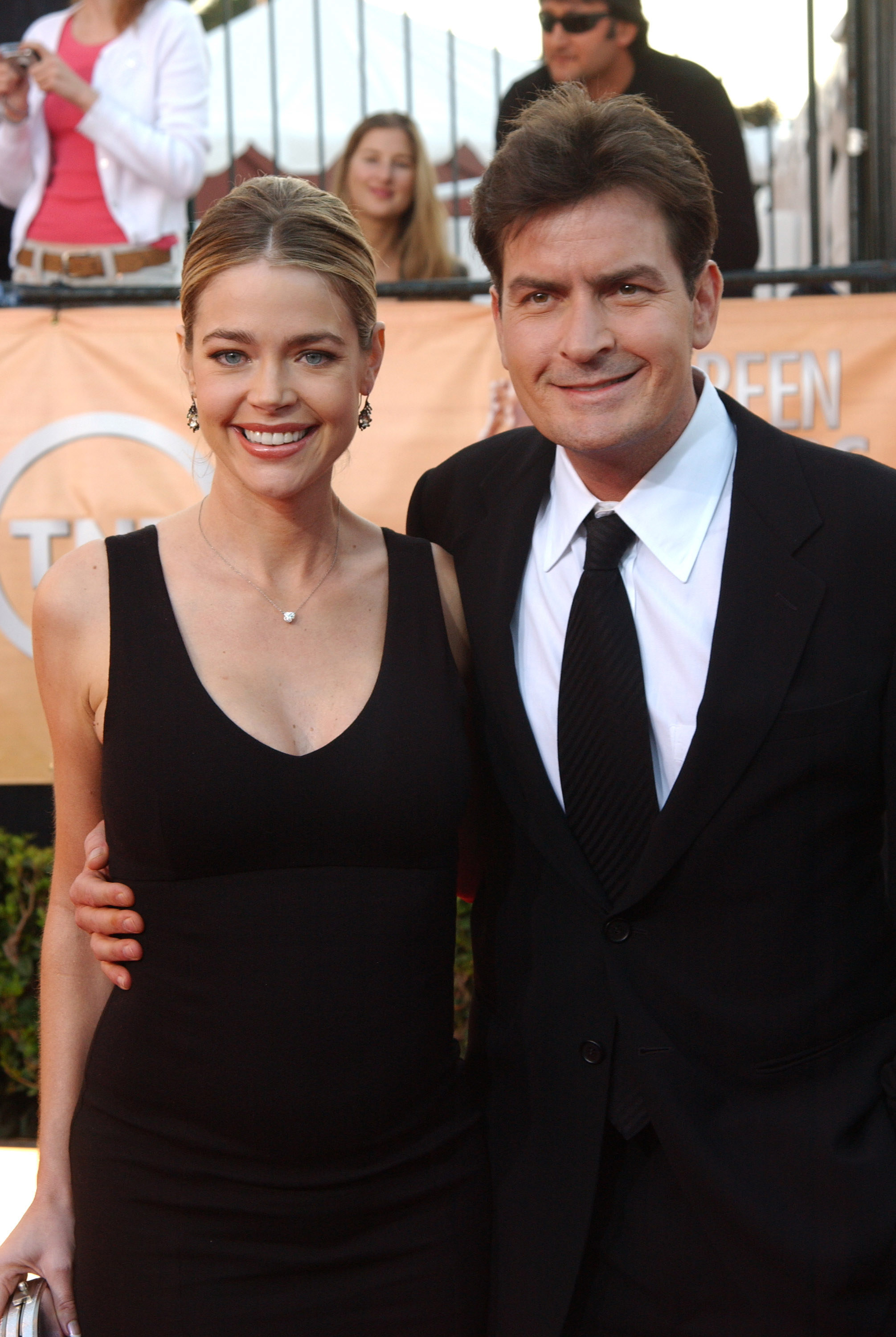 Denise continued to uplift Sami, writing that she is in "awe of her ability to be able to shut out the noise," before going on to offer an argument in favor of subscription sites like OnlyFans.
"I recently learned about OnlyFans in the last few months," she explained, noting that it isn't unusual to make money from content on mainstream platforms like Instagram and Twitter.
"Is there really a difference posting a picture of ourself in a bikini on IG?" she asked. "We've all done it... I'm pretty sure IG & Twitter & Facebook do quite well off of all of us."
"Is it so bad to control it & monetize it too? I'm sorry, but shit if I can get paid and at my age? To see me in a bikini?!? God bless you. Perhaps I should open my own account," she quipped.
Denise directly called out the "judgmental" critics, and closed her statement by suggesting that they might want to subscribe to an OnlyFans account themselves.
Well, it seems that Denise's statement did the trick: on Sunday Charlie responded yet again — this time admitting that he'd perhaps been too quick to judge.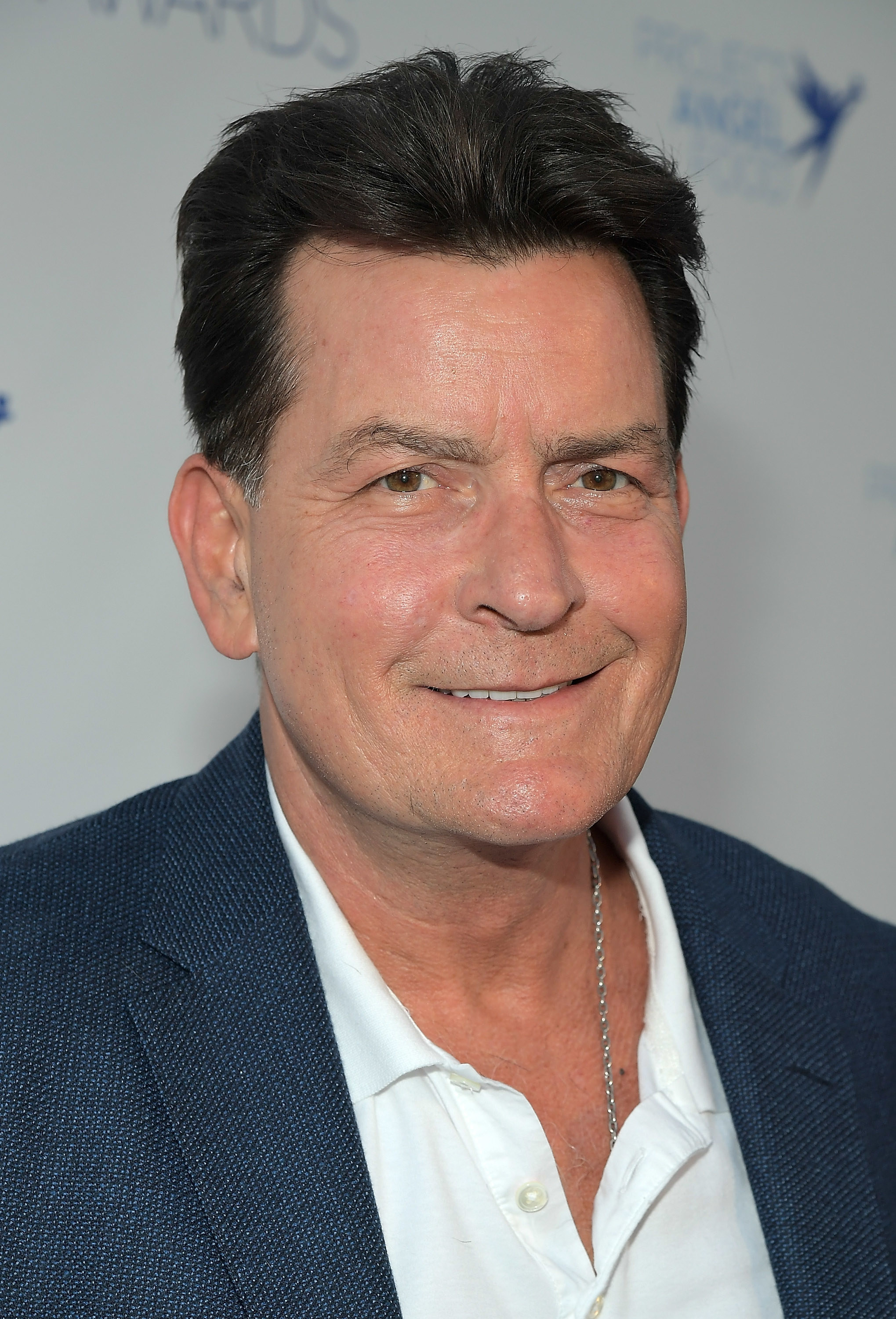 In a subsequent statement provided to E! News, Charlie wrote that Denise "illuminated a variety of salient points, that in my haste, I overlooked and dismissed."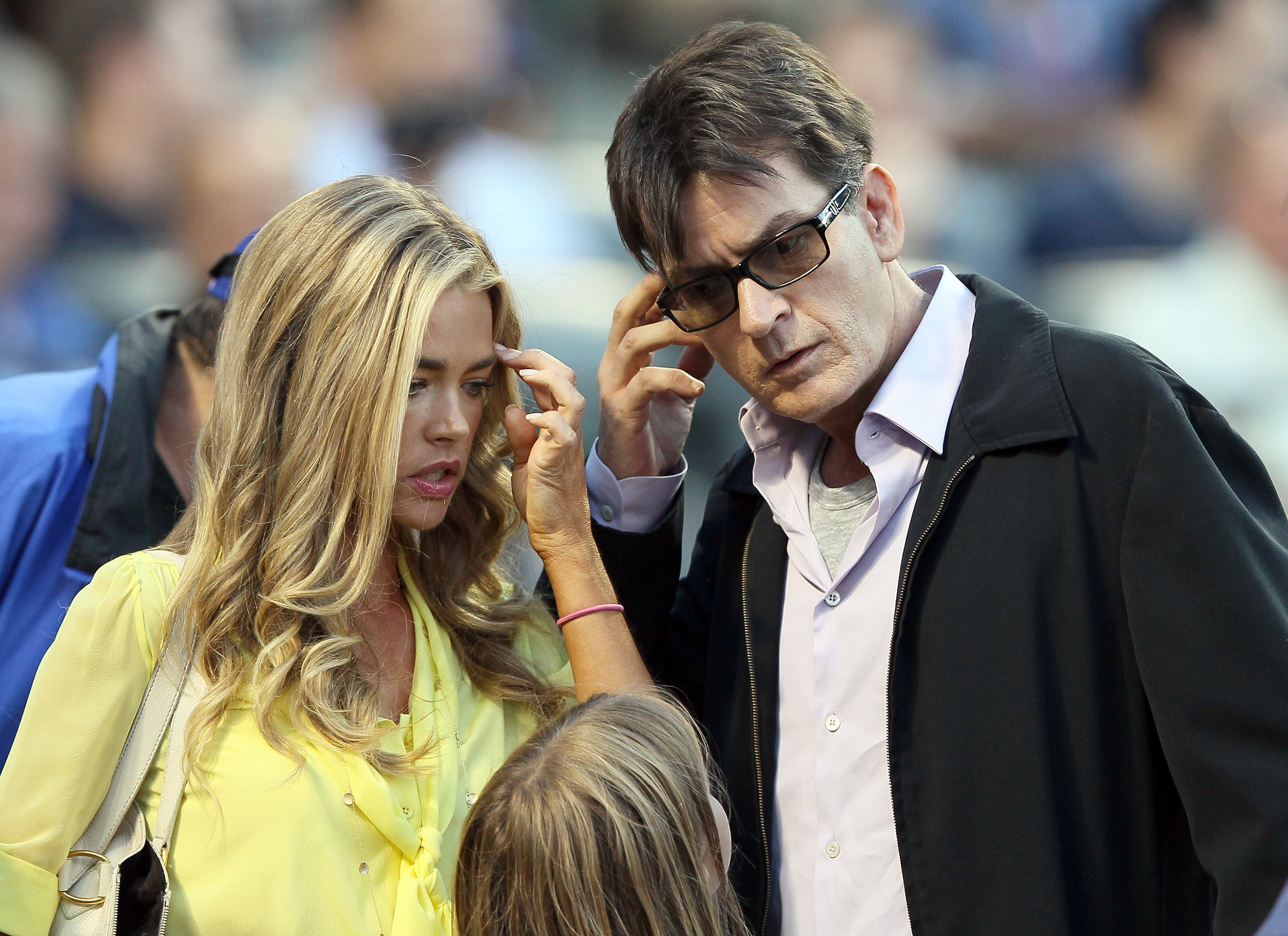 He added: "Now more than ever, it's essential that Sami have a united parental front to rely upon, as she embarks on this new adventure. From this moment forward, she'll have it abundantly."
Similarly, hundreds of fans have gathered in the comments section of Denise's post to show their support for the actor and her family.
Interestingly, despite their evidently close bond today, Denise has been vocal in the past about having a "strained" relationship with Sami.
A month prior to Sami's 18th birthday in March, Denise revealed during an interview on SiriusXM's Jeff Lewis Live that her eldest daughter was living with Charlie, whom she said enforces "different rules" at his house.
"It's very difficult. I know we'll get back to where we were eventually but right now, it is strained," she said of Sami. "Obviously I would love for her to live with me," she added.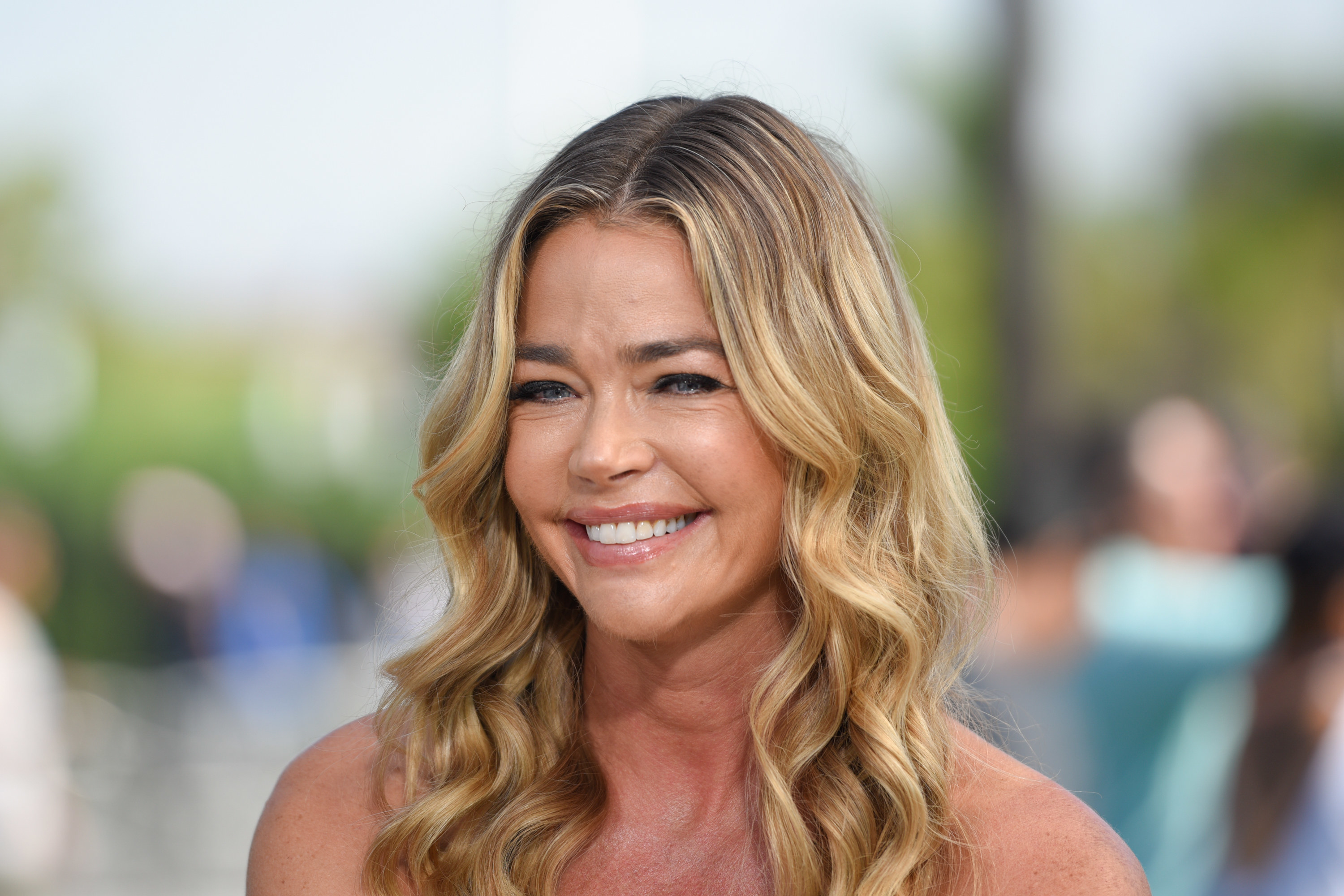 Denise also revealed that while living at her father's home, Sami is "not in school," prompting her to say that she does not "agree with certain things" her ex-husband does.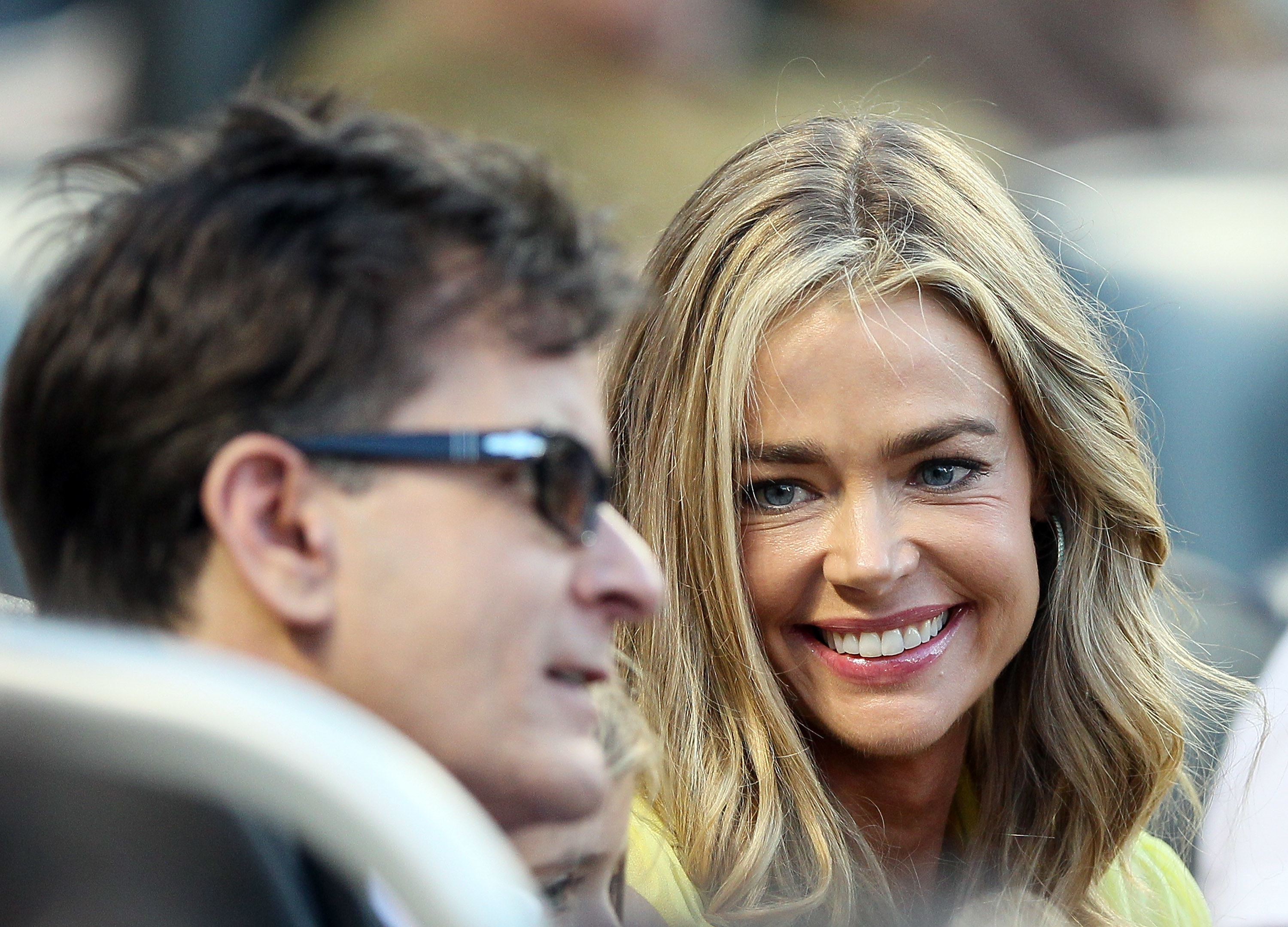 "That's okay," she said of Charlie. "We can agree to disagree."