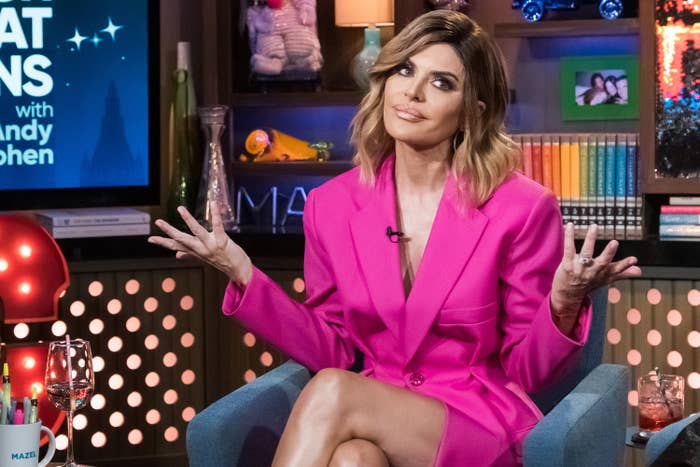 Long before she became one of the most infamous names attached to the Real Housewives franchise, Lisa Rinna was already an established member of the Hollywood clique.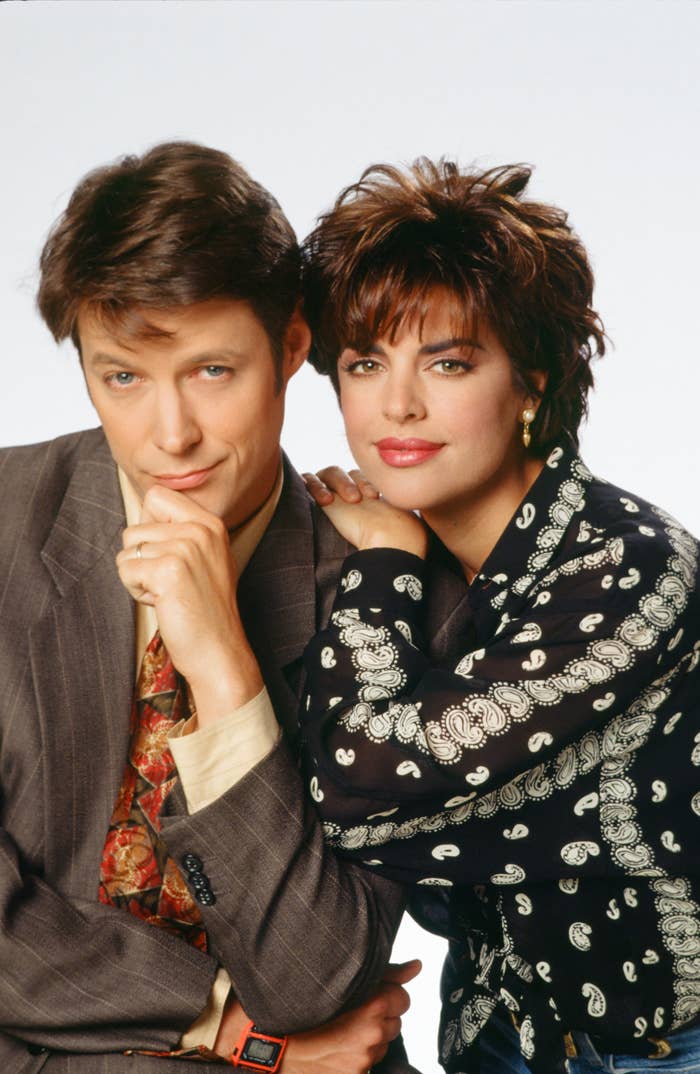 Rinna — as she has lovingly come to be known on The Real Housewives Of Beverly Hills — got her start in TV commercials and music videos as a teen, before hitting the big time in the 1990s by starring in the iconic soap operas Days of Our Lives and Melrose Place.
And if the '90s were defined by her acting escapades, then it was the 2000s where we really witnessed the making of the multitalented entrepreneur she is today.
By 2002, Lisa — a mother of two at this point — had transitioned into hosting with a spot on Soap Talk, before officially making her first foray into the world of reality TV in 2006 on Dancing With the Stars. A year later in 2007, she pivoted from screens to the Broadway stage, starring as Roxie Hart in Chicago, alongside her husband, actor Harry Hamlin.
And she finally entered RHOBH in 2014 with a bang. Not only did Lisa earn the show its highest ratings in three years, but her pot-stirring persona became essential viewing, spawning countless memes and iconic quotes. It's proof that, despite getting her big break from portraying other people, being herself is what Lisa Rinna does best.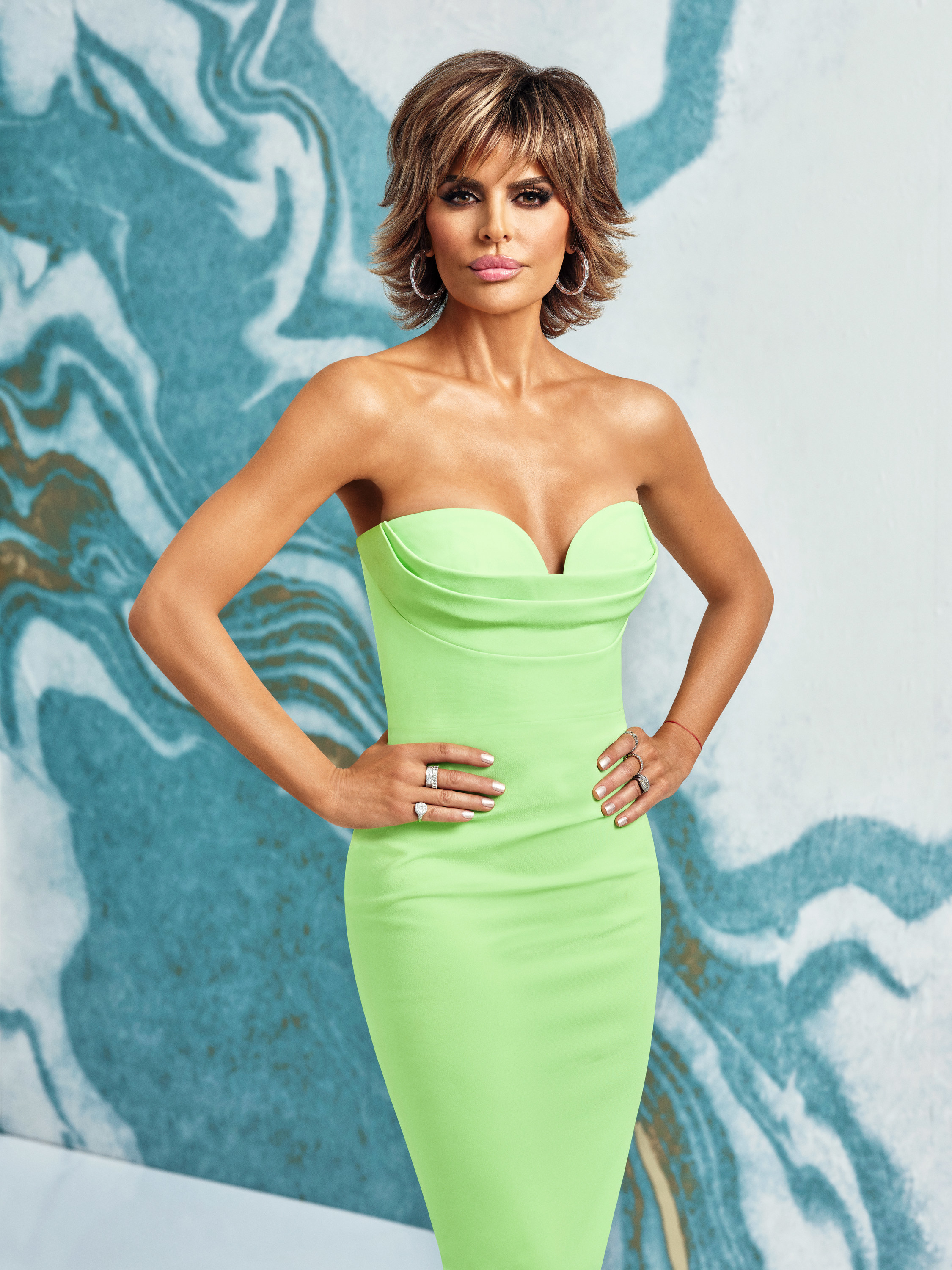 Away from her soap fame of the '90s, becoming a Bravo Housewife also exposed Lisa to a new legion of die-hard fans — many of whom have credited her for saving the show from the pits of irrelevance with her candor and shameless behavior. And as ratings soared, so too did Lisa's career, with her swiftly leveraging this growing popularity into a full-fledged brand.
"I've never been more famous than I am at this point, because of the show," Lisa told the LA Times in 2019, saying that she views herself as the "comic relief" contribution to the cast.
In fact, it's Lisa's ability to laugh at herself and apply her famous catchphrase, "own it," to any situation in life that's led to her latest career venture: launching her own line of lip kits that capitalize on the years of attention and speculation around how she achieved her famously plump pout.
Speaking to BuzzFeed News via Zoom last week, Lisa said that Rinna Beauty had actually been a lifelong dream years before it finally came to fruition in 2020.
"We started Rinna Beauty from scratch, and it was something I had tried to do over and over again for 15 years, and I just never could do it," Lisa said, her enthusiasm and trademark energy radiating through the screen. "I kept trying to make a deal with people and then it would fall through, and I just didn't think it was going to be on the cards for me — to launch a beauty line."
Having opened a successful women's boutique, Belle Gray, in the 2000s, and spearheading a lucrative QVC clothing line, which she cleverly platformed on RHOBH, there's no denying that Lisa has entrepreneurial drive in abundance.
However, in the highly competitive beauty world, making it big isn't for the faint of heart.
"I have learned a lot about tenacity, patience, tenacity, patience, over and over again, and you know, not just giving up on something that you truly believe in," Lisa said of the years of work that went into making Rinna Beauty a thriving business, noting the particularly impressive achievement of launching a lip product during a pandemic when mouths are covered by masks.
The key, she explained, is raw passion, and putting your all into something "that is truly authentic to who you are."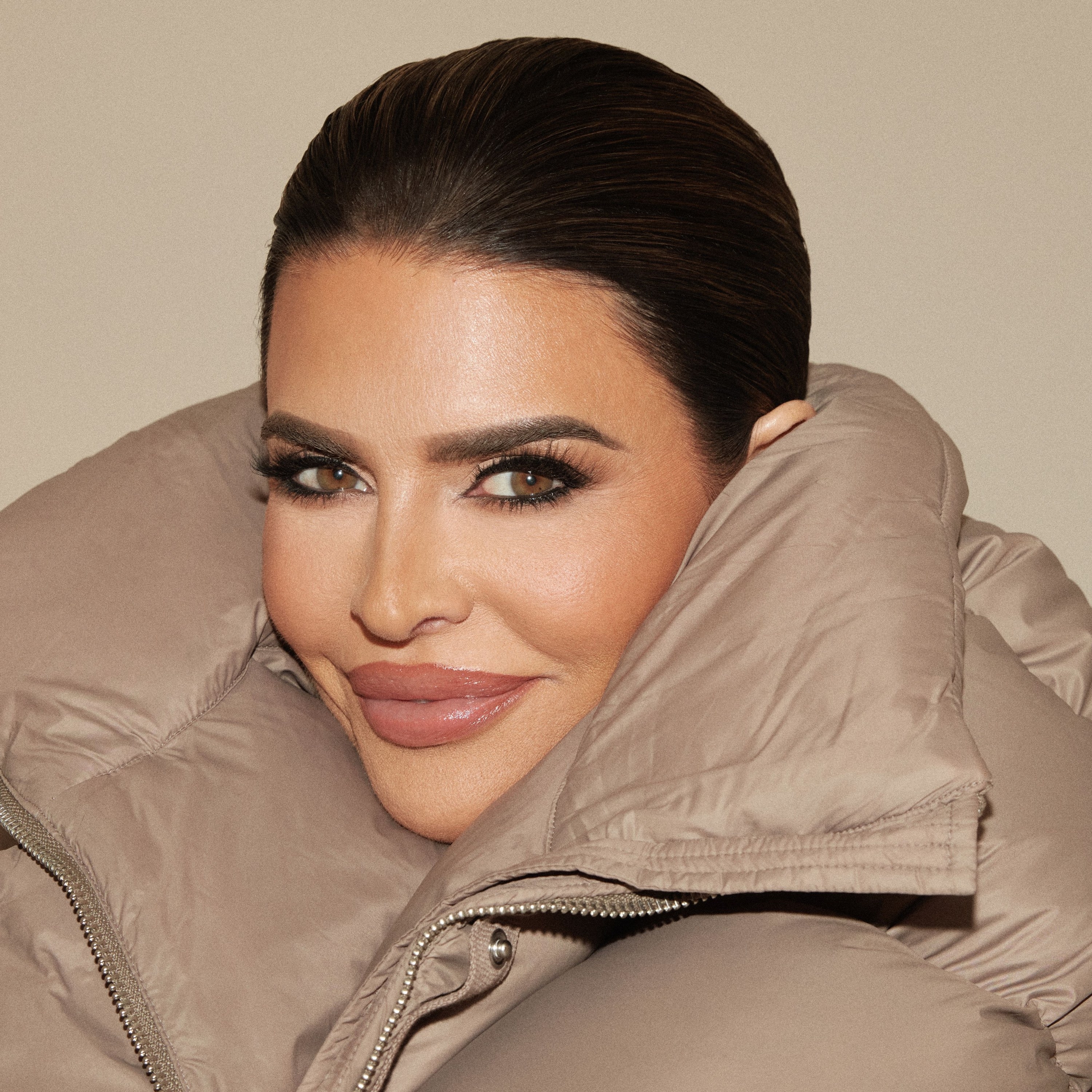 Her core values and business acumen are more evident than ever with the launch of the Larger Than Life Plumping Glosses, where Lisa has deftly reclaimed the criticism over her plump pout while also helping fans re-create her iconic look.
"My lips are big, I wanted them big, I made them big, so now you too can have big lips," she told BuzzFeed News.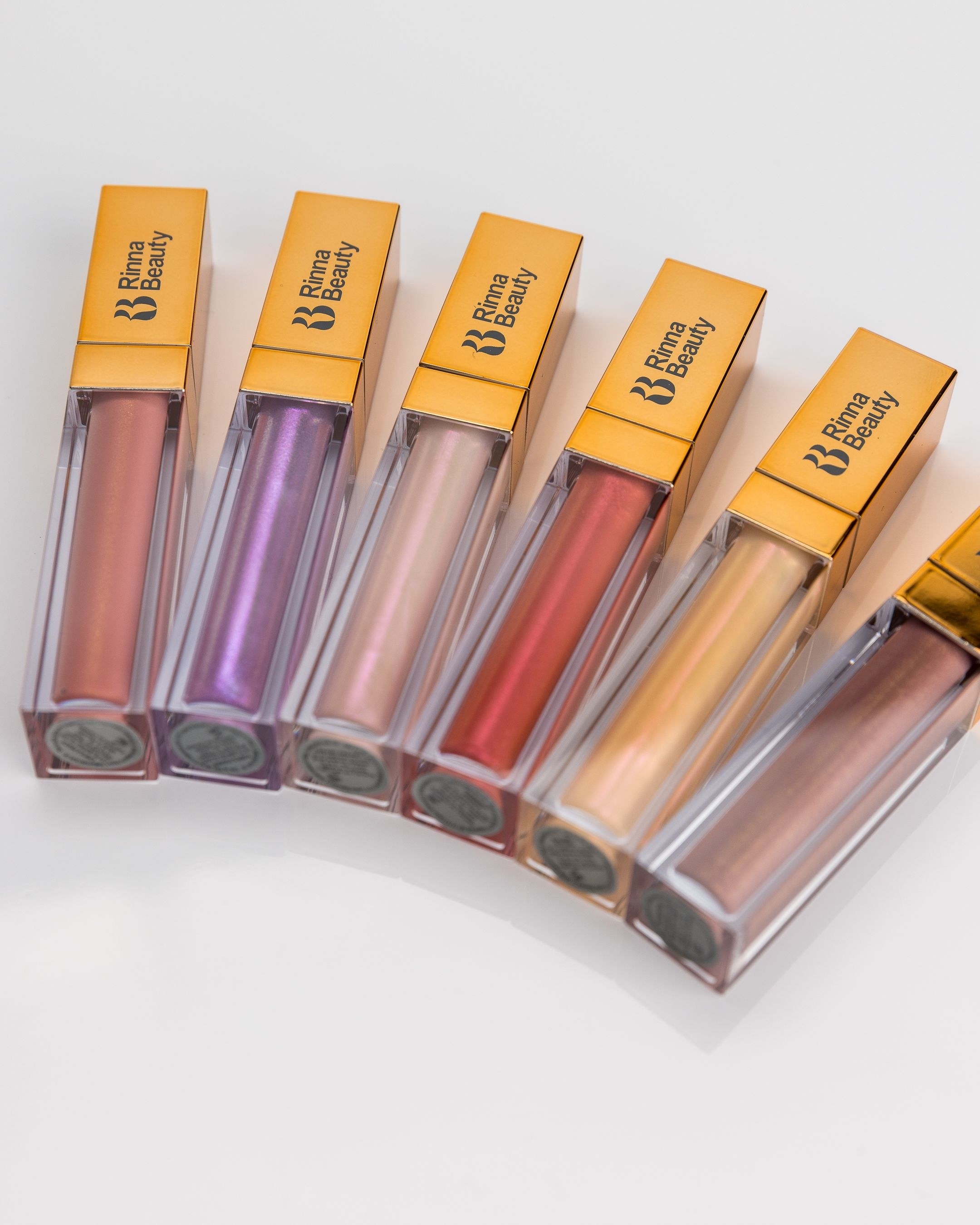 However, like the many celebrity-fronted business ventures that have emerged in the past few years, Rinna Beauty is not immune to the widely held belief that the star behind the brand offers little input other than lending their name to the product.
Lisa is keen to deny that this is the case in her business, saying that she'd never be satisfied by simply signing some papers and watching the checks roll in.
"I'm not somebody who just puts their name on a product to sell. I create the product," she said, a sentiment also made evident by her dedication to her QVC clothing line. "I'm part of all the process from soup to nuts … because it has my name on it! I better love it!"
And in a world where Kylie Jenner sets the standard for celeb-owned beauty brands, Lisa's path to success looks a little different than the large majority of her competitors that cater to — and are fronted by — twentysomethings.
In fact, breaking into an industry so preoccupied with youth in her 50s feels like a huge achievement to Lisa.
"The fact that I did it when I was 57 years old is pretty remarkable to begin with," she said after reflecting on the time it took to turn her dreams into reality.
Away from her business ventures, Lisa has been praised for embracing her 50s with enthusiasm and, thanks to her iconic dance videos, embodying the essence of eternal youth.
And while her unbridled confidence has always been refreshing to see on our Instagram feeds, it feels especially needed in a time where the beauty standards for women feel more unattainable than ever.
Last December saw the long-awaited revival of Sex and the City, with the original cast — sans Kim Cattrall — returning to screens to revisit the iconic BFFs as they navigate life in their 50s. Sadly, aside from the absence of Cattrall, one of the main talking points after the show's premiere was the central cast's looks, sparking a wave of misogynistic discourse about "who did what" and "who aged best."
For Lisa, who has been at the center of similar discussions during her career, she believes that aging in the spotlight should be judgment-free because — in her own words — "we're all gonna die."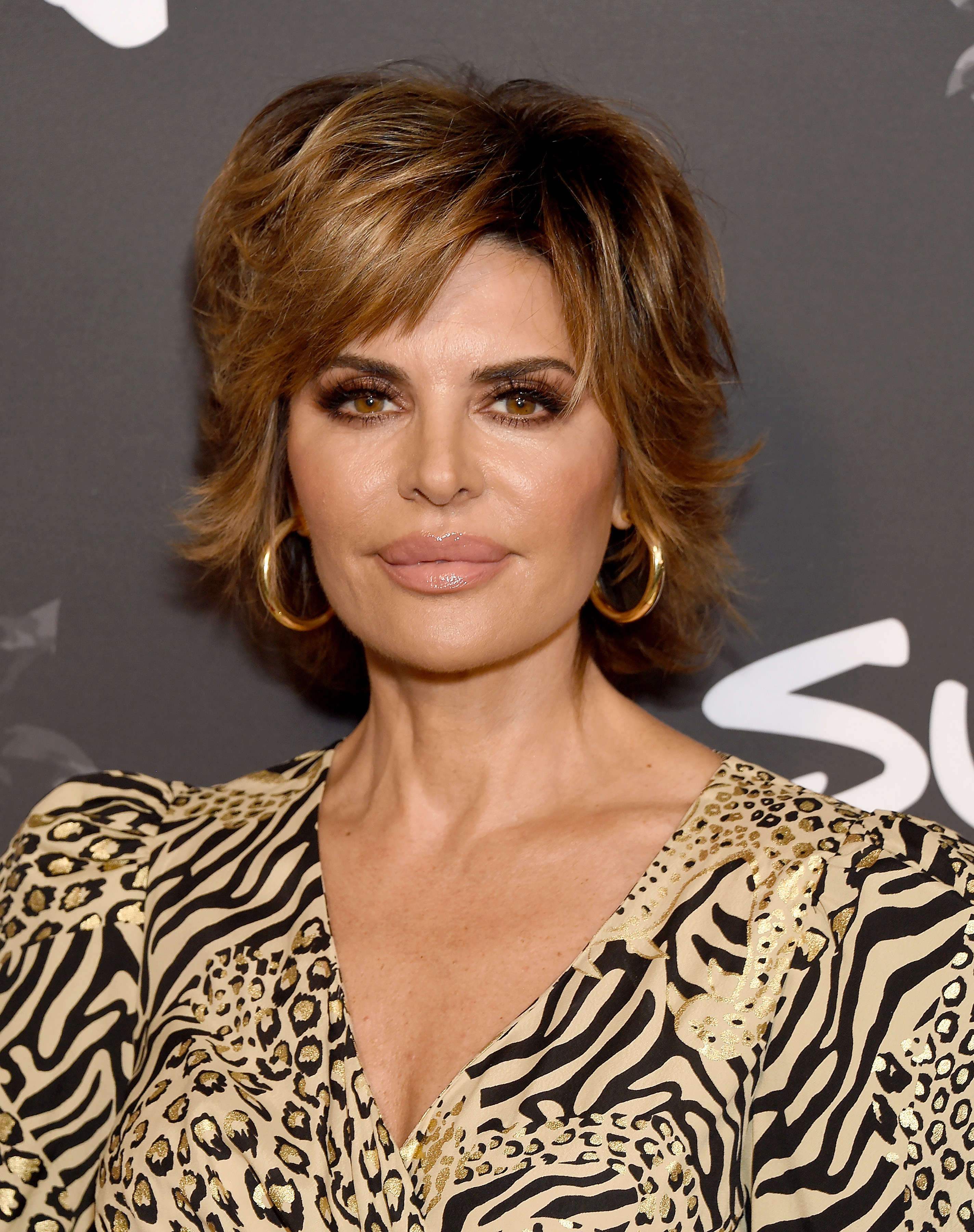 "Nobody is escaping that," she said, composing herself after bursting out in a priceless cackle to ease the weight of her somewhat morbid statement. "I think it's such a personal journey as to how you want to age, and I don't judge that in any way, shape, or form, because again I think it is truly personal."
"I give credit to anybody that wants to age their own way — whether you want to do everything to yourself, or nothing to yourself. It's really how you feel the most comfortable," she added, steering clear of the overarching sense of shame that often clouds conversations about aging and cosmetic enhancements. "And I think it's great that we have different role models for all of it."
And Lisa is, of course, a role model herself to two daughters — Delilah Belle, 23, and Amelia Gray, 20 — who are both emerging as stars in the fashion industry. Over the course of her discussion with BuzzFeed News, Lisa's admiration for her girls shone through with each answer.
"Obviously my daughters are so inspiring — every second of the day I learn something from them," she said. "And then the women I work with, and the women I have luckily been able to surround myself with, are such strong, amazing women, that are such good people."
"I truly am surrounded by so many amazing women and I love them so much, and I'm inspired by them all the time, 24/7," she went on, possibly alluding to her fellow Housewives, with whom she is currently filming Season 12 of RHOBH.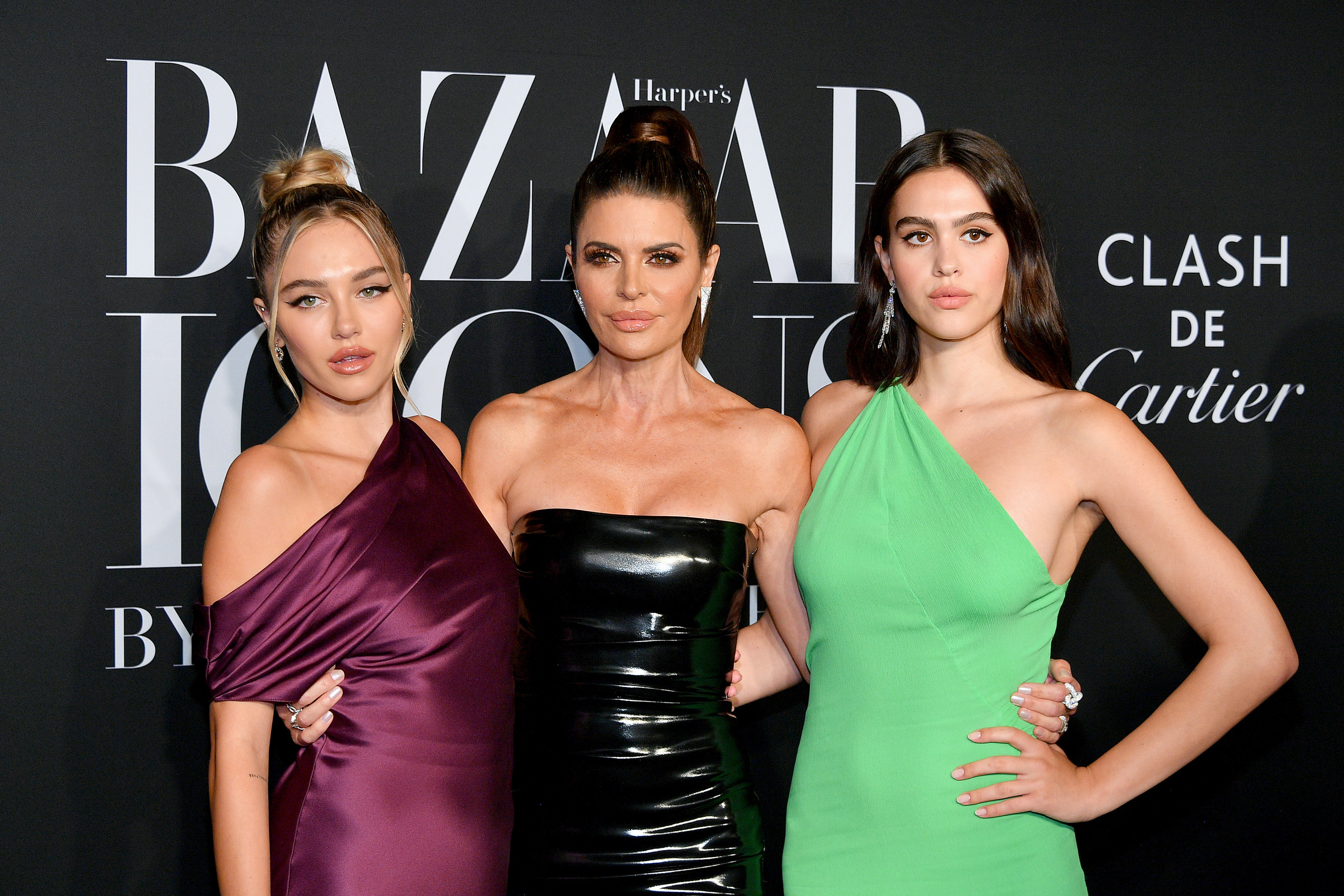 And as with RHOBH, Lisa intends to keep her whole family involved with Rinna Beauty. Off the back of her successful collaboration with her youngest daughter on the "Amelia Lip Kit" last November, Lisa has now teased the launch of a similar collab with Delilah.
"We haven't shot it yet but it's coming!" she said.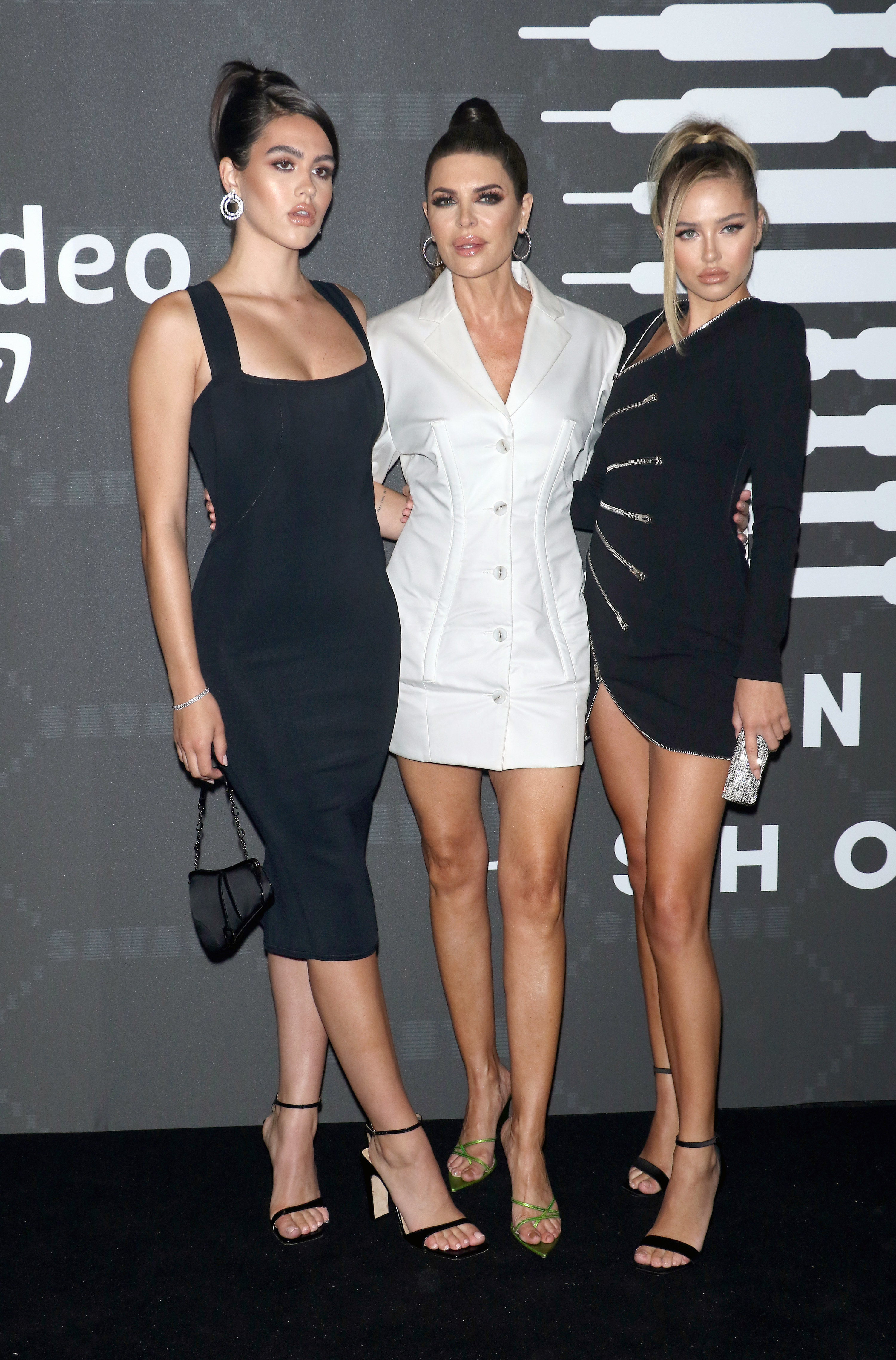 And, of course, Amelia's lip kit wasn't her only high-profile collaboration of the last year.
If you're a pop culture fan, you'll remember two worlds collided in the reality royalty universe when, in late 2020, it was revealed that Amelia was dating Scott Disick — who, at 18 years her senior, is best known for being the former longtime partner of Kourtney Kardashian.
Despite being a regular fixture on RHOBH since Lisa first joined the show, Amelia's relationship with Scott catapulted her to new levels of fame. And it also opened her up to scrutiny and accusations of nepotism, with many people suggesting the recent opportunities she's been afforded in her career were facilitated by her connections to both Lisa and Scott.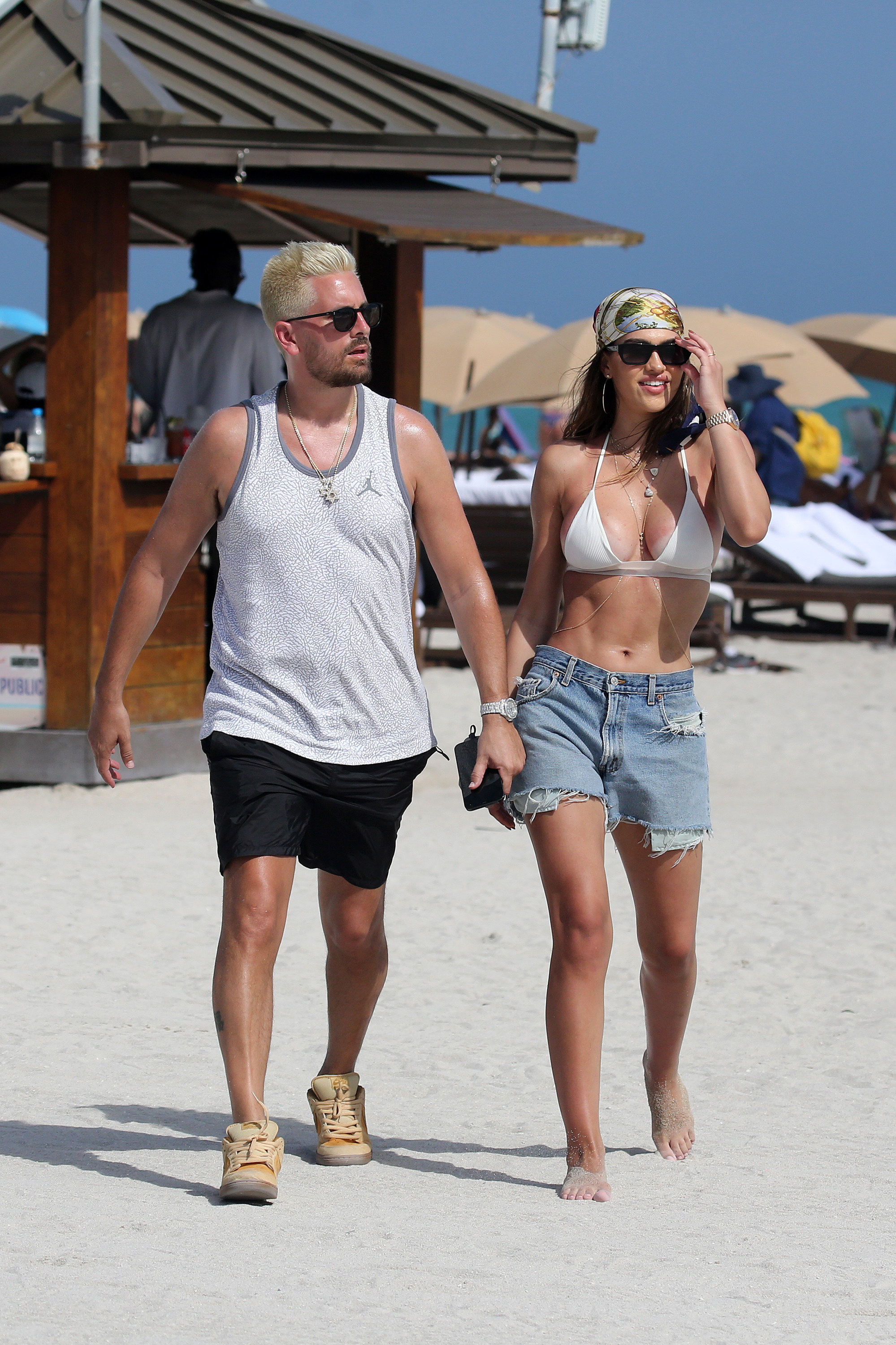 However, Lisa is keen to highlight that both her daughters have been taught the meaning of hard work from an early age.
"The girls have grown up watching both Harry and myself work in this business, and you have to work really hard," Lisa began, refuting any notion that her daughters might have stepped into their success with ease. "They know it does not come for free, and they know it is not easy, and so, if you want to do this, you have to work!"
"No one's gonna hand it to you. Even if you've got a little step in the door, you still have to prove yourself even more!" she added, shedding a little more light on her no-bullshit parenting policy.
"Harry and I both have been very hands-on with how we have shown to them how to handle yourself in life while you're working. And I think the number one rule of thumb in our family is kindness," Lisa said, emphasizing that being rude in a professional environment would be the very "worst thing" her daughters could do.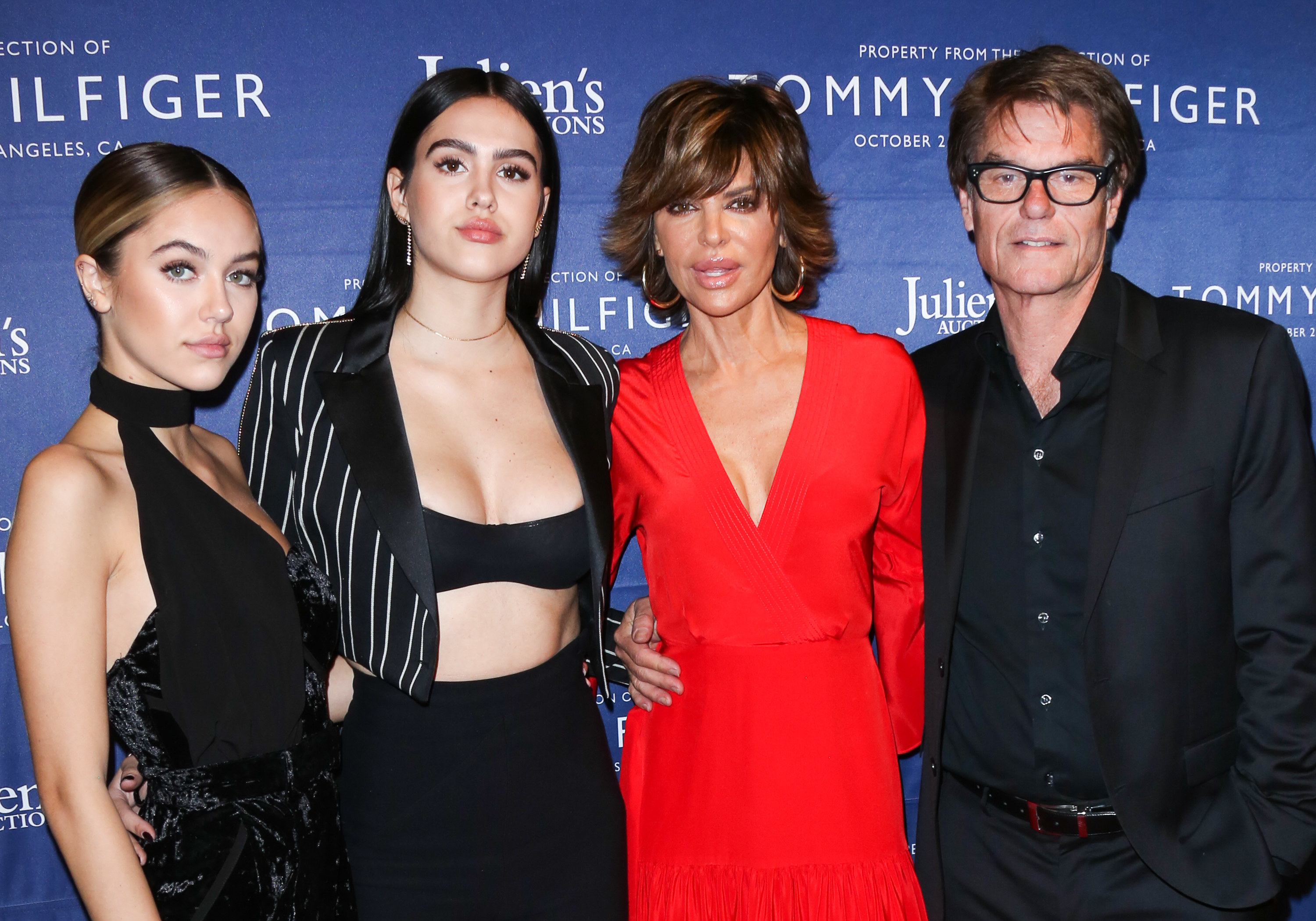 "You have to be kind to absolutely everybody, and there's no complaining. So, if you need to go and complain, or you're having a bad day, go in the bathroom, have yourself a little cry, whatever you need to do, you come back out," she said. "We've really tried to instill a professionalism in them that they can always fall back on. Because you can never go wrong being kind to someone. Never, ever, ever."
The passion with which Lisa discussed her family life makes it clear that of all the roles she's taken on in life, being a wife and mom is by far her favorite.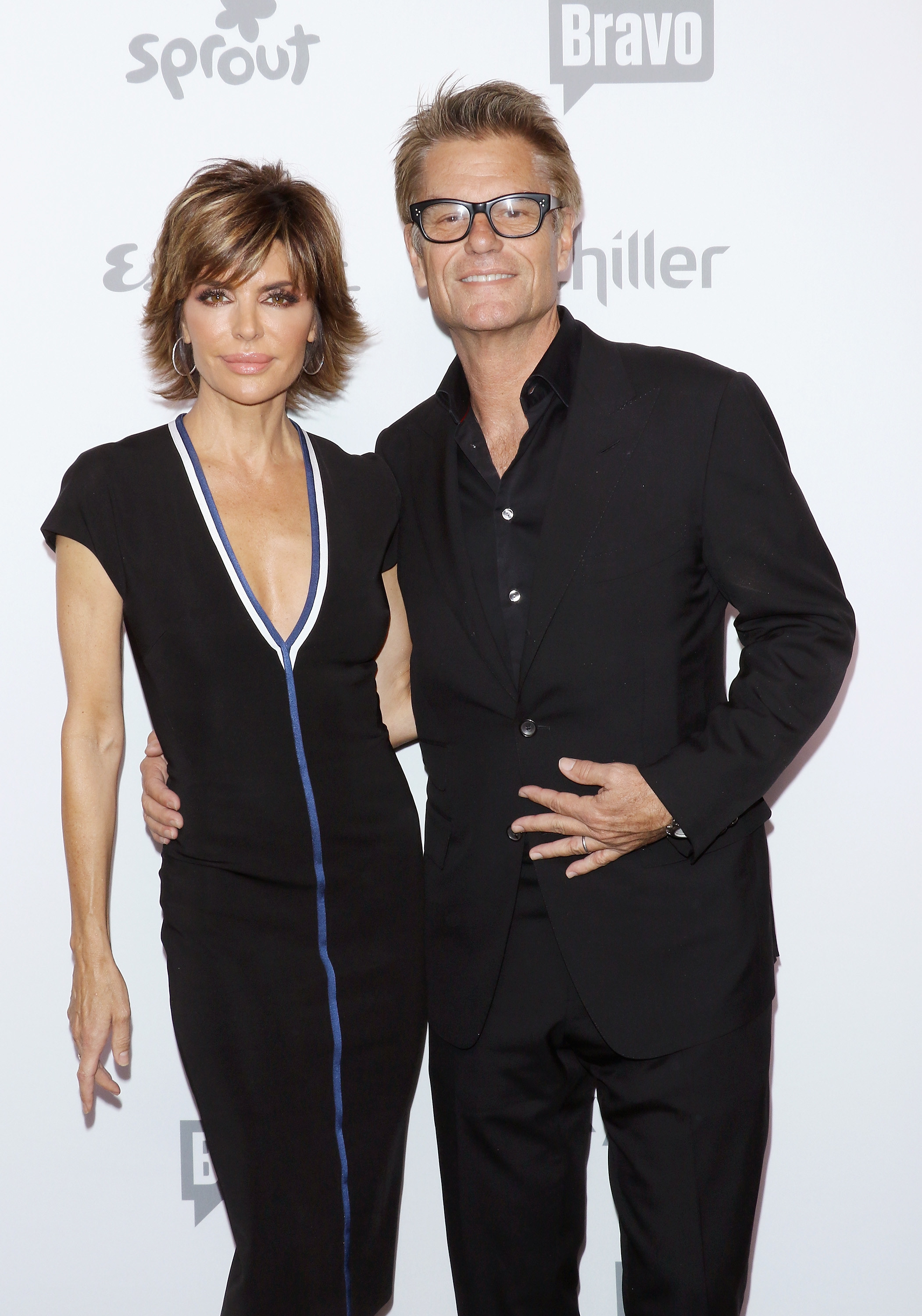 And, as fans of RHOBH will be well aware, Lisa and Harry provide an adorable yet intriguing relationship dynamic on screen. The pair are self-proclaimed polar opposites, but Harry's occasional appearances on the show prove that his calmness balances Lisa's vivacity — and is arguably the secret to their 25 years of marriage.
"[The secret is] being diametrically opposite," Harry told People last month. "I like going up to the mountains, and her idea of camping is anything below the 10th floor of the Four Seasons."
Opening up about their unusual dynamic, Lisa explained that the key to their successful marriage has been a sense of "mutual respect" for their contrasting hobbies.
"I am a free spirit and I think it's really wonderful that my husband embraces that and loves that I do what I do," she said. "He doesn't necessarily do it. He has his own interests and things, and I support those, and we're completely opposites. But yet I think we come together and support each other in a way that lets each other grow and continue to move forward in our lives, which I think is really what being married is about in many ways."

Looking to the future, Lisa has also been vocal about her hopes that her daughters will find a similar kind of bond with their own future partners — albeit, not Scott Disick.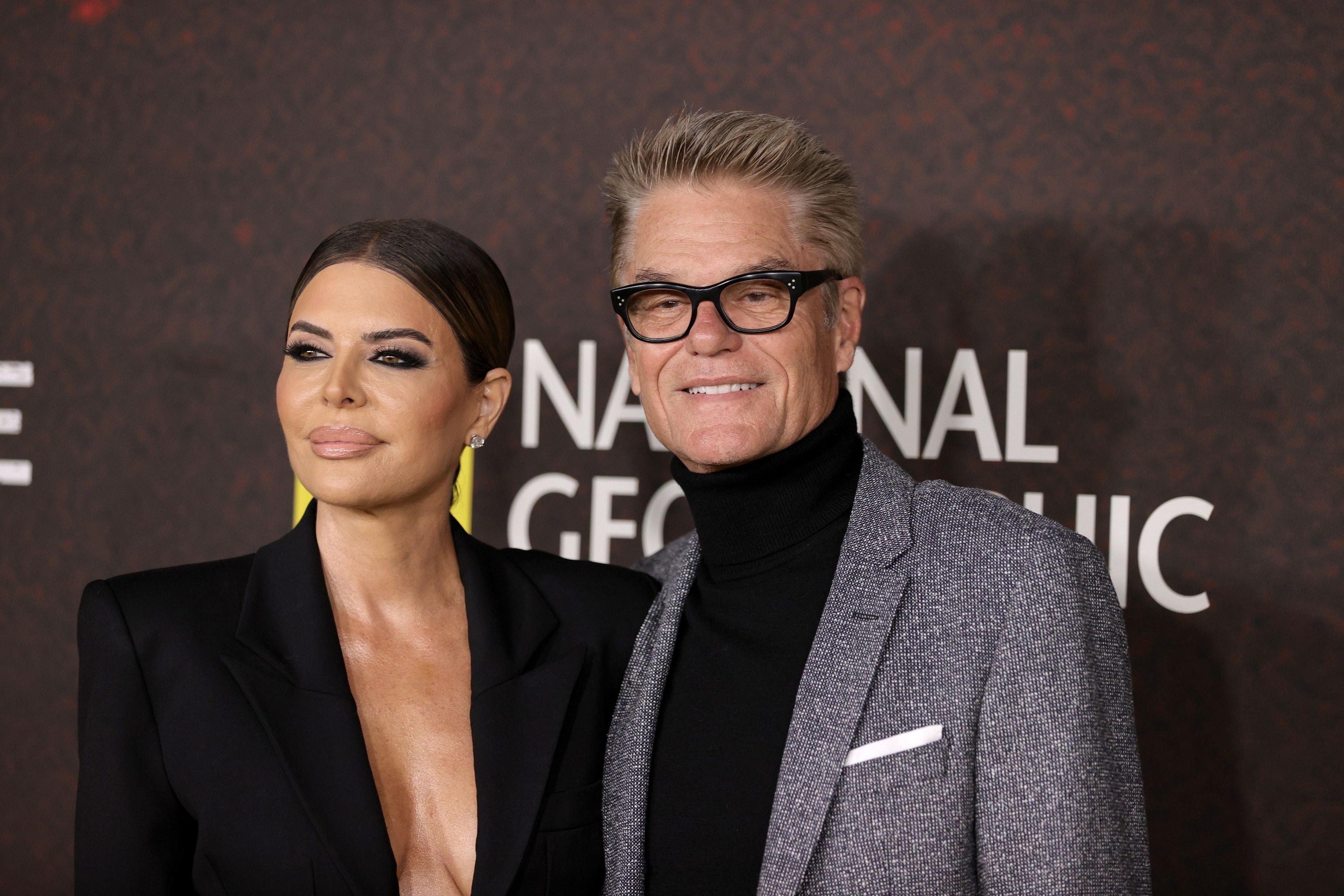 In fact, as her daughter's controversial romance played out last year, Lisa seized the moment — in typical fashion — to jokingly (or not jokingly) send out an appeal to none other than Harry Styles, in hopes that he might be available to replace Scott as Amelia's boyfriend.
Eager to follow up on this quest, Lisa revealed that while both of her daughters are in fact single right now, Styles' relationship with Olivia Wilde has, of course, thrown a spanner in the works of her master plan.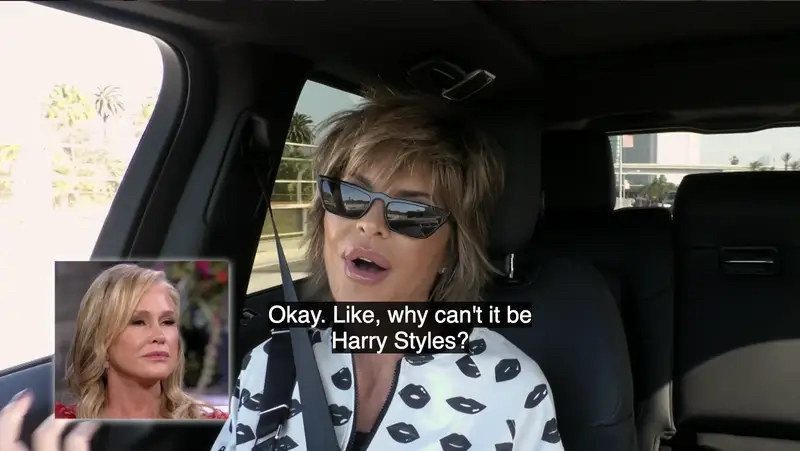 "You know, I do communicate with Harry Styles from time to time," she said, after letting out an immense giggle at the mention of the former One Direction star — who is known to be a mega-fan of RHOBH.
"We love Harry! And we love his girlfriend Olivia Wilde though, so I'll just put that out there!" she added, steering clear of any shade-throwing allegations from Styles' watchful fanbase — once again proving herself an absolute expert at showbiz.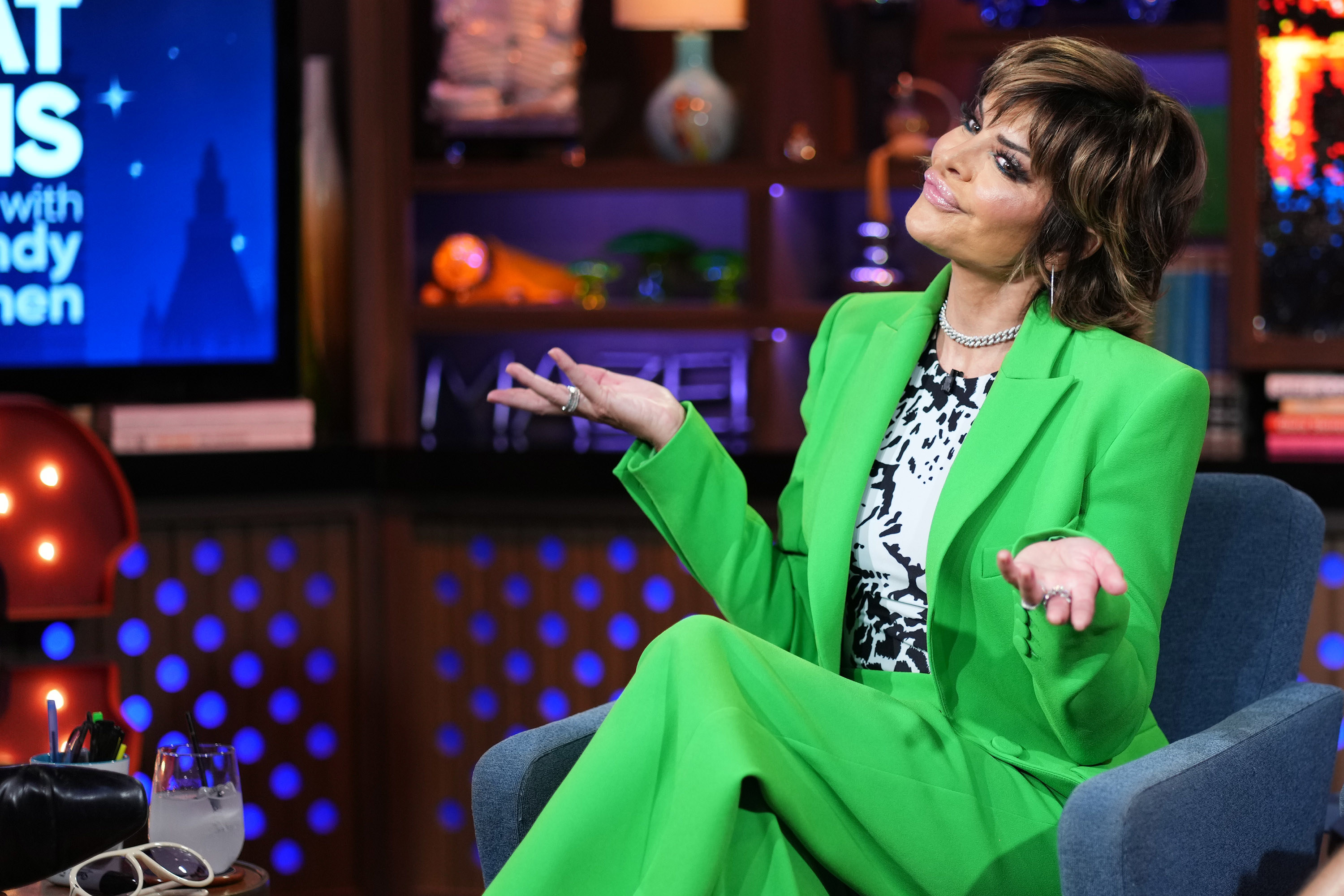 The Larger Than Life Lip Plumping Collection is available now at Rinna Beauty.