While And Just Like That is bringing all the drama onscreen, the messiness offscreen is proving to be just as interesting.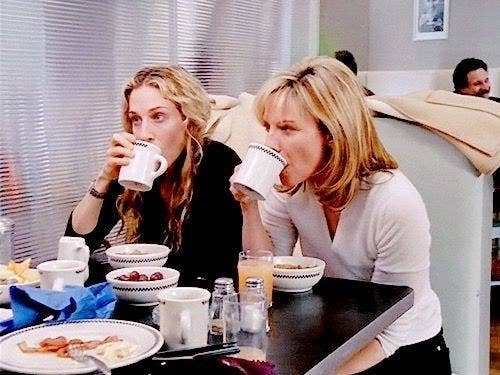 As I'm sure you're aware by now, the iconic Sex and the City foursome — Carrie, Miranda, Samantha, and Charlotte — returned to screens as a trio late last year after Kim Cattrall made the call not to appear in the revival.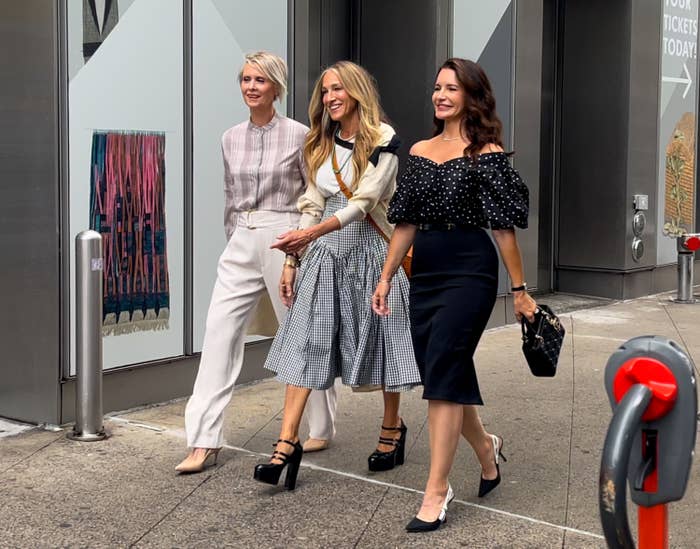 Kim's decision to step away from the franchise came after a decade-spanning feud with her costars — namely Sarah Jessica Parker — which had been bubbling behind the scenes since the show first aired in 1998.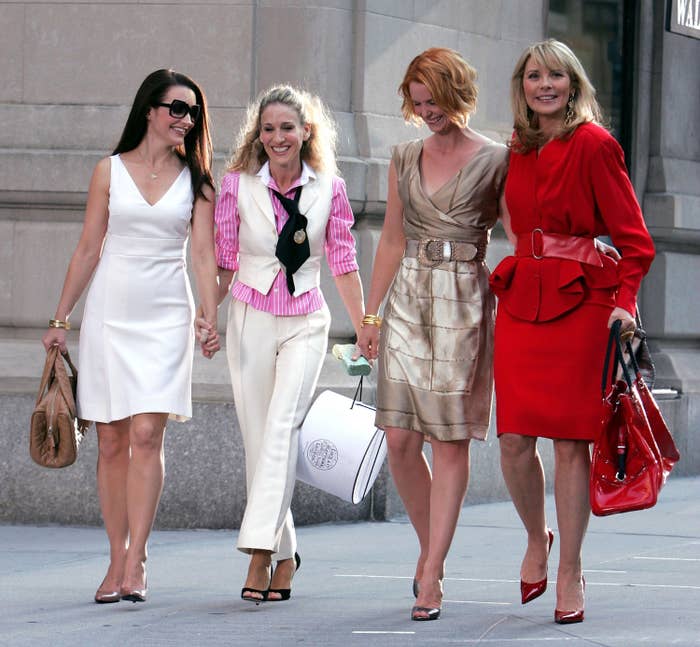 If you've been watching AJLT so far, you'll know the writers wasted no time before addressing the elephant in the room. In the opening scene of Episode 1, we quickly learned that Samantha moved to London after a fallout with SJP's character, Carrie, which was perhaps a subtle nod toward the real-life rift.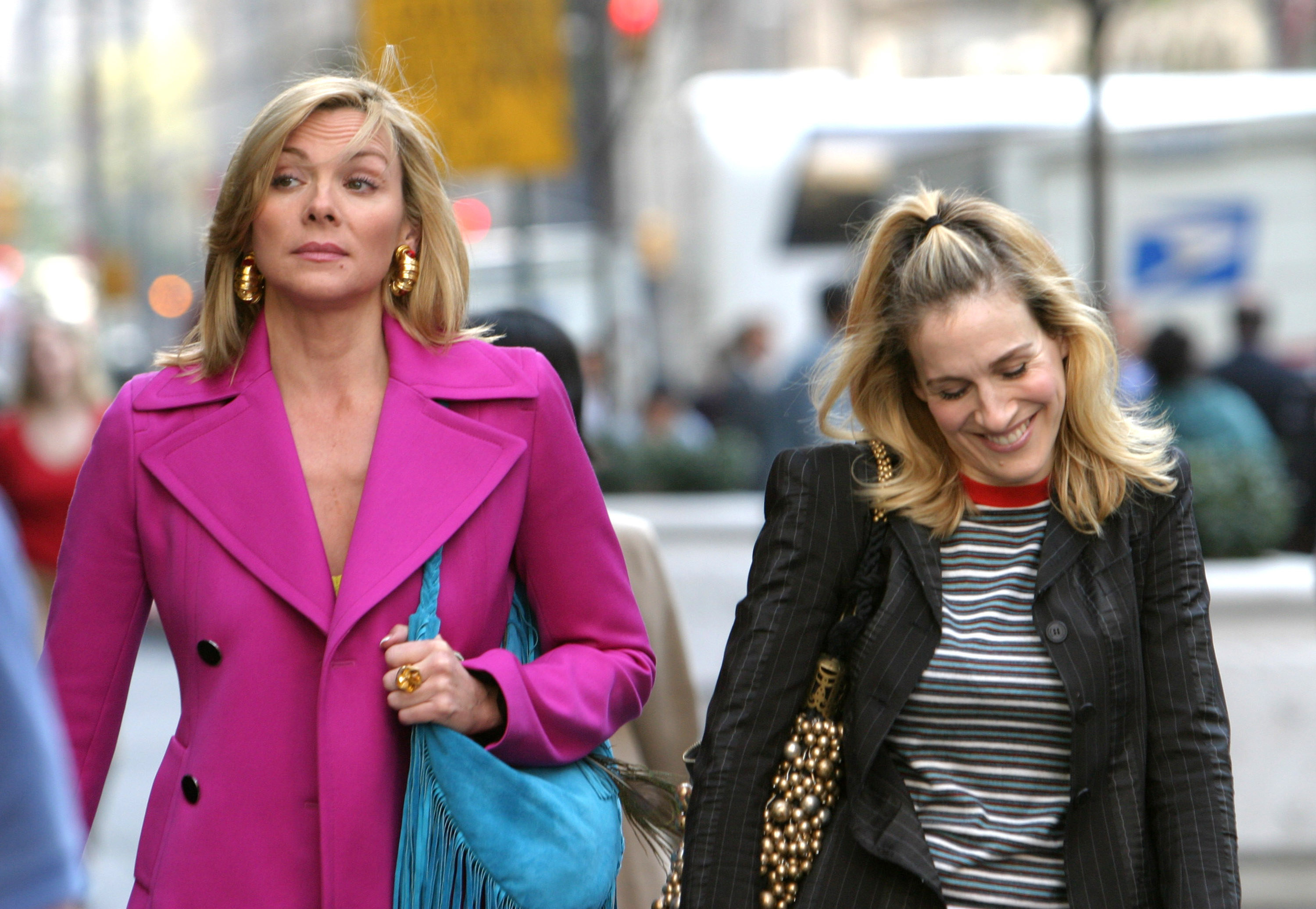 In the eight episodes since, Samantha has been mentioned quite a few times despite not actually appearing. From flower deliveries to lighthearted text exchanges, the essence of Samantha has certainly been fed into the script.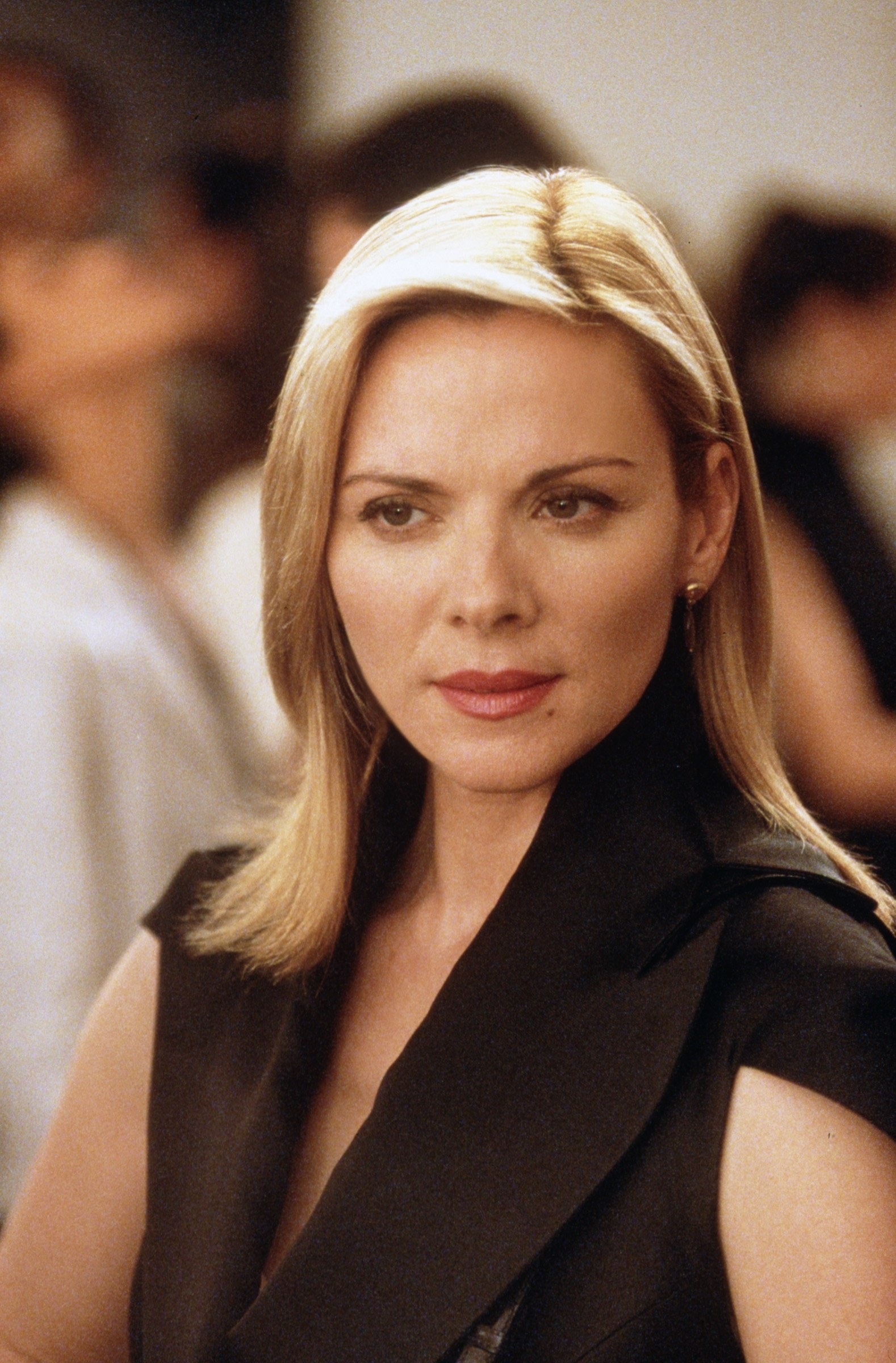 But, in spite of the writers' best efforts, not everyone has been entirely satisfied with the explanation for Samantha's absence, with many still holding out hope that a surprise cameo might still be in the cards for next week's season finale.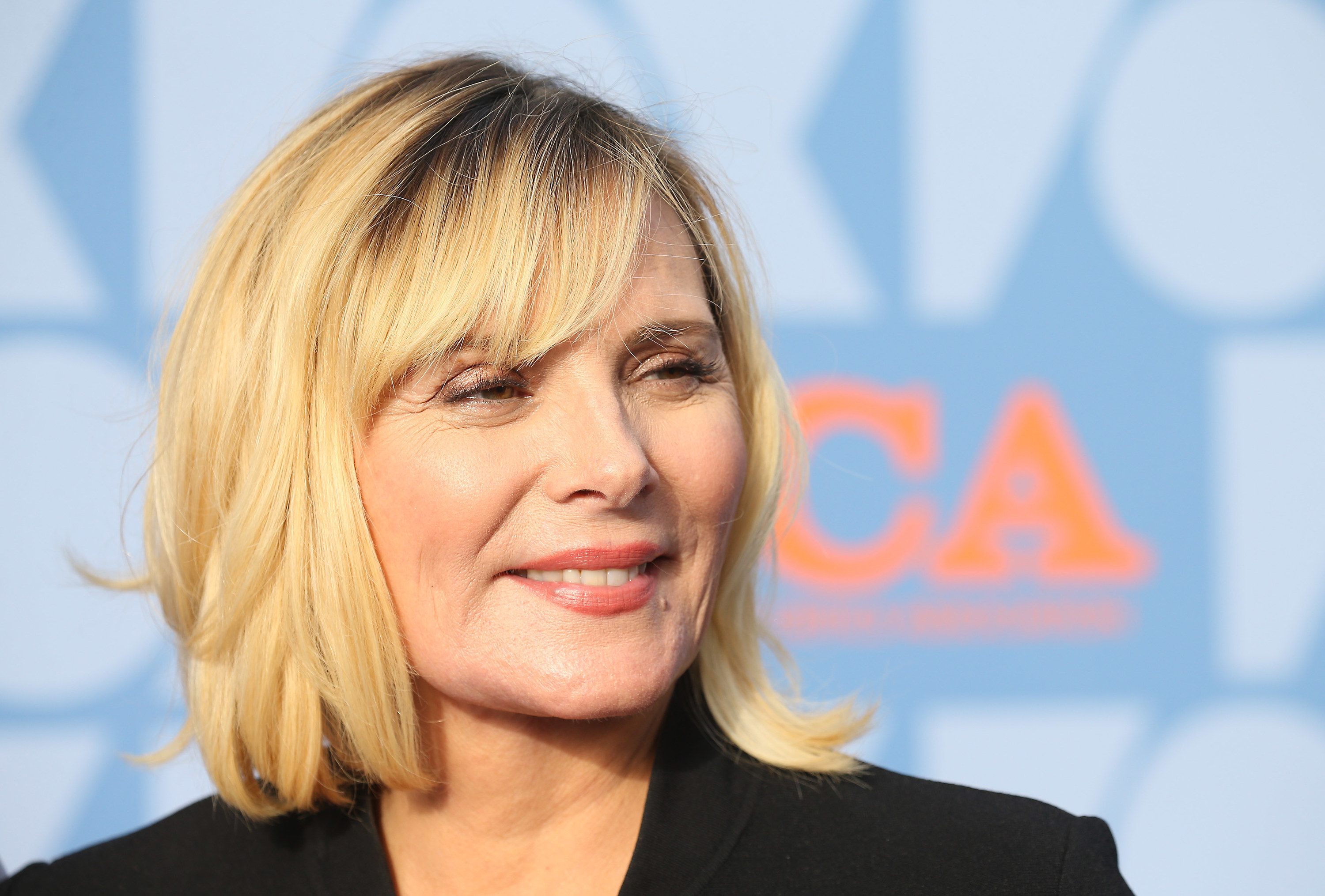 Addressing the divisive topic of Samantha's whereabouts, Cynthia Nixon — who plays Miranda on the show — recently came out in support of the writers' handling of the situation.
Speaking to Andy Cohen during an appearance on Watch What Happens Live on Thursday, Cynthia weighed in, admitting that she was a fan of the straight-up approach to Samantha's absence.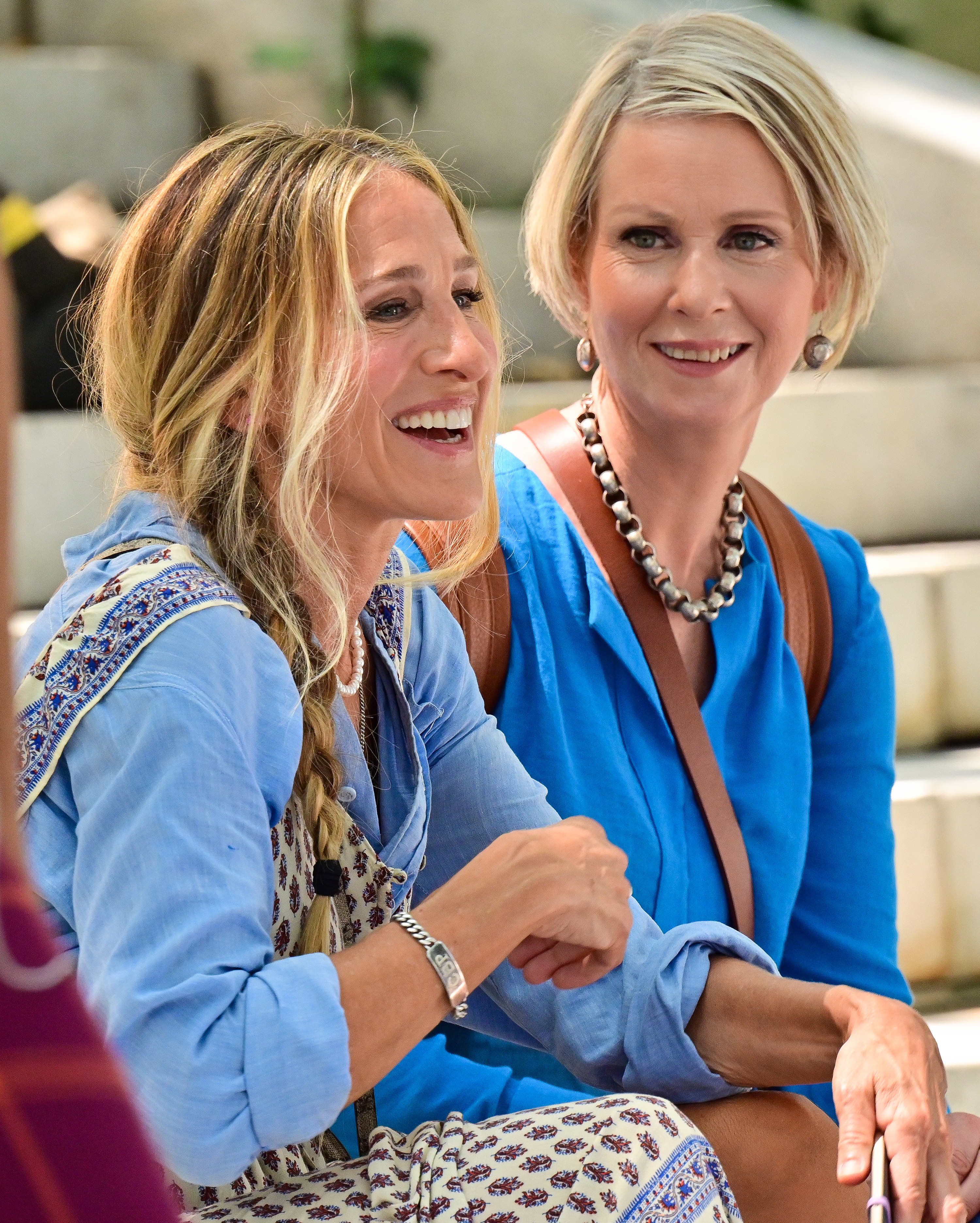 "I thought it was great," Cynthia said after being asked for her thoughts on the plotline. "I mean, I have to say I love how we addressed it head-on in the first minute."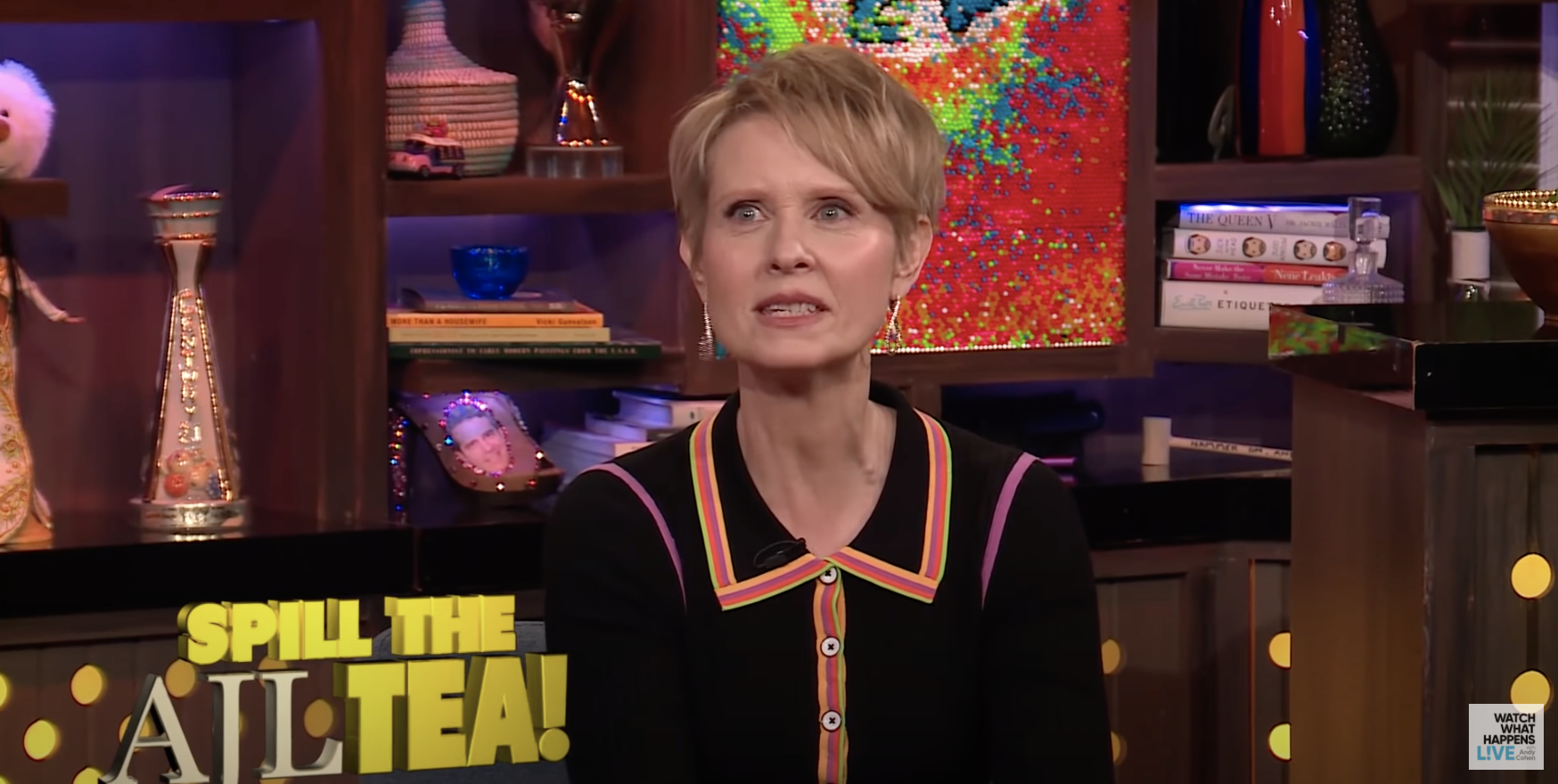 Going on, the actor said that she also enjoyed how the AJLT writers kept Samantha's spirit alive by involving her character in the script.
"I loved how there began to be layers of it," she said. "There's the thing you tell Bitsy von Muffling, and then there's the way you talk about it amongst each other."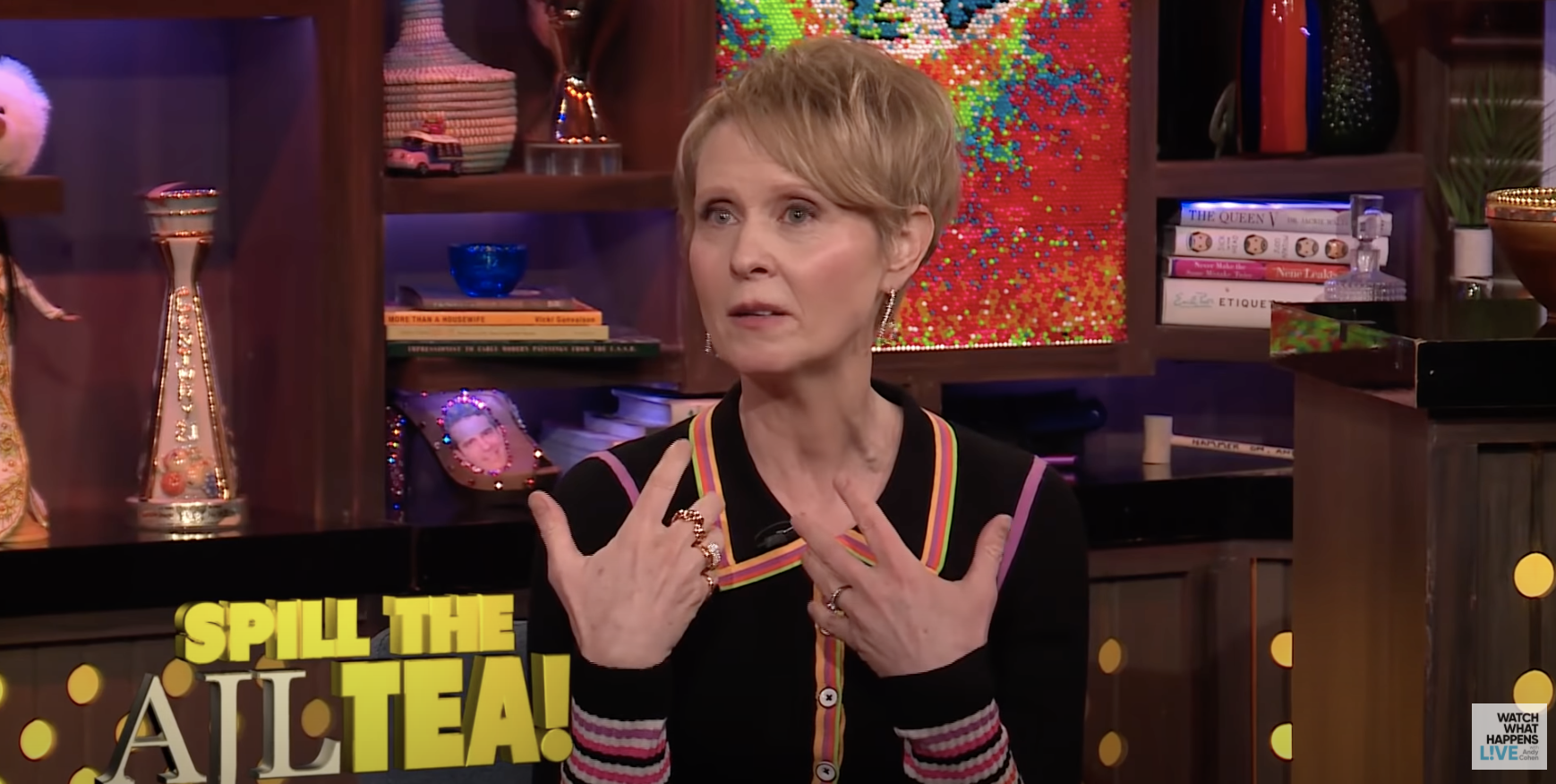 "And I have to say — spoiler alert for any of you who haven't seen it yet — but I felt like the flowers at the funeral were just..." she went on, referring to the scene where Carrie arrives at Mr. Big's funeral to see a surprise floral arrangement sent by her estranged friend.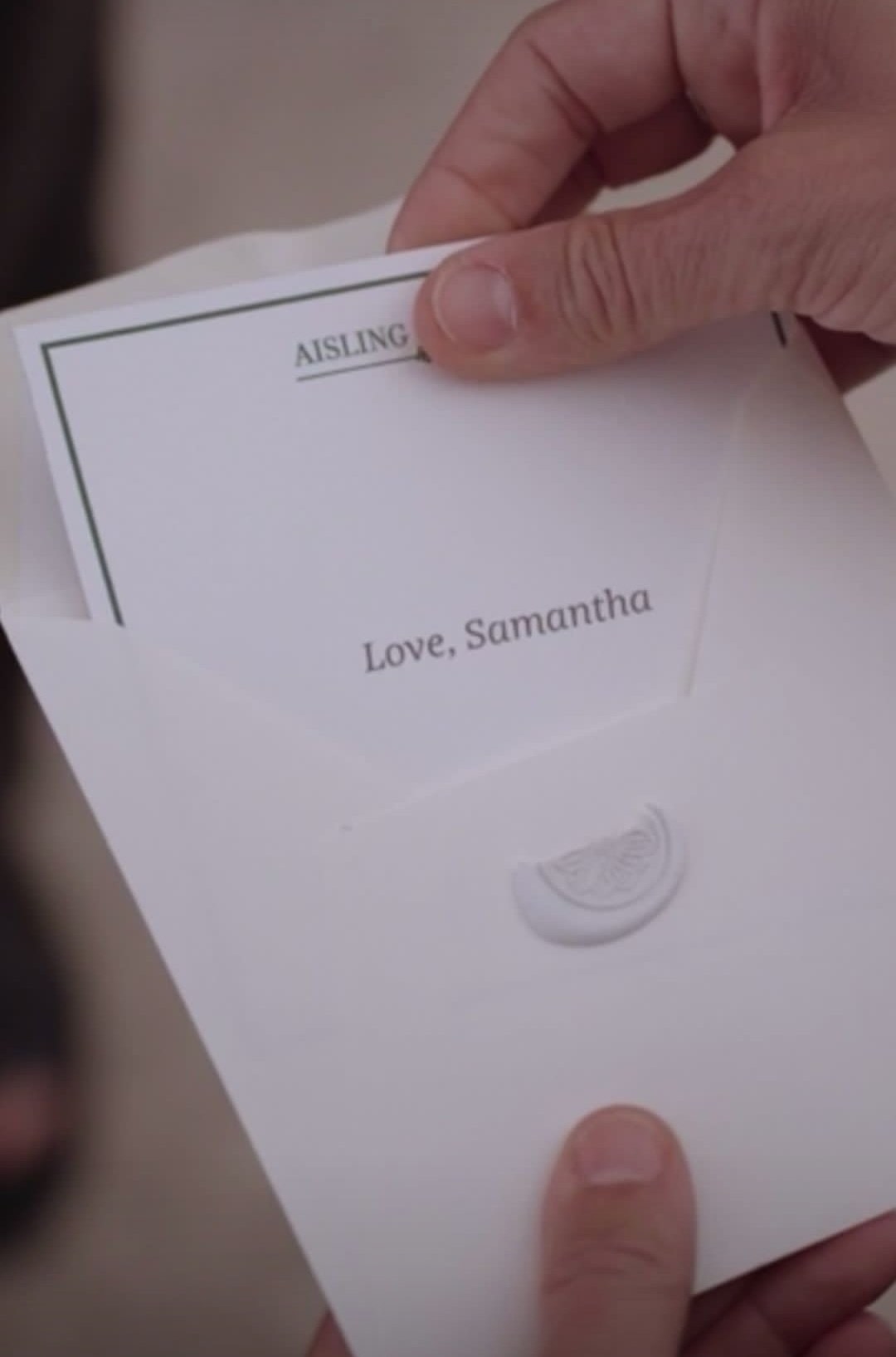 She concluded: "I love how, you know, we keep checking in with her from time to time. I love that."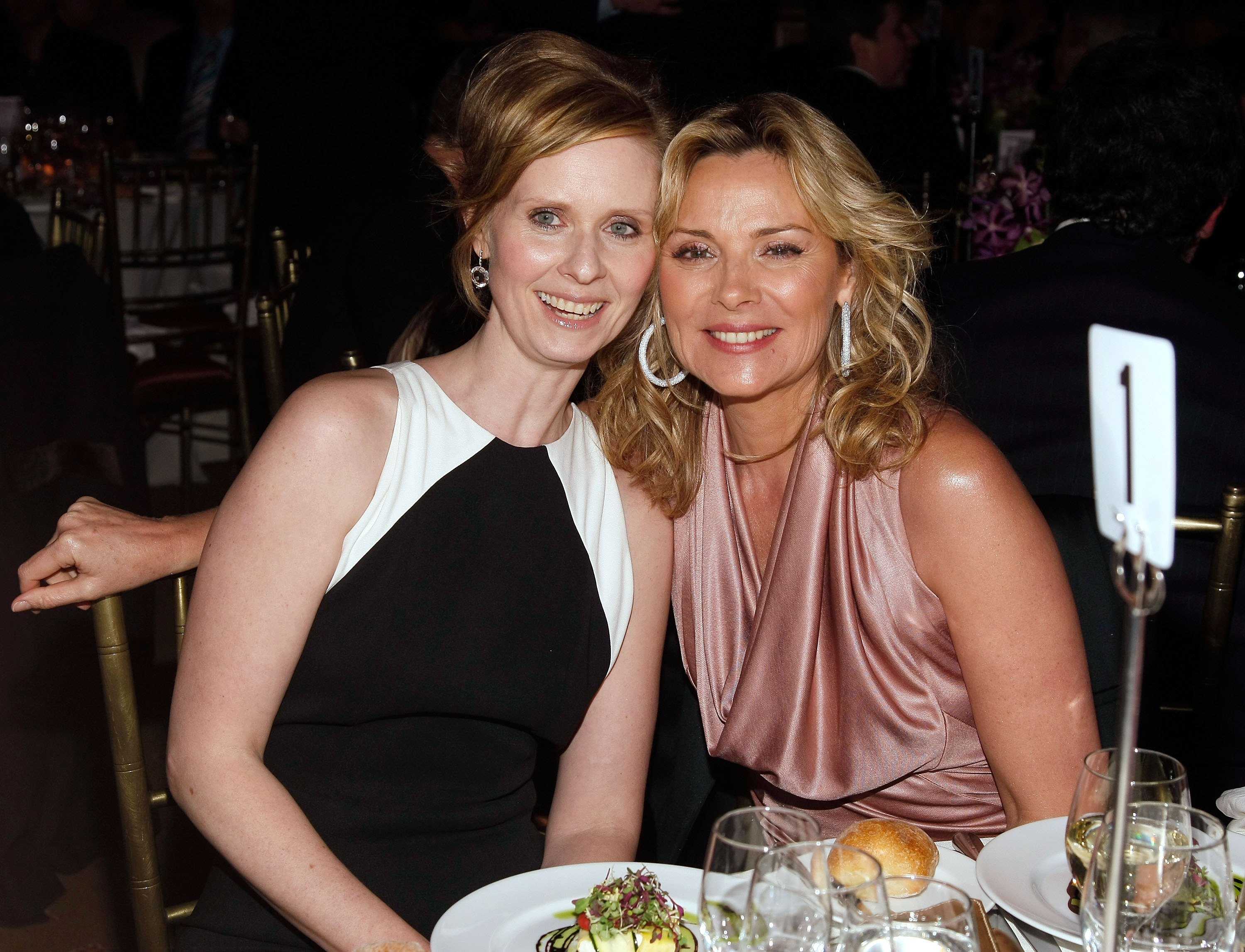 But, while Cynthia might be a fan, the same certainly can't be said for Kim Cattrall, who recently shaded the show for constantly talking about her character.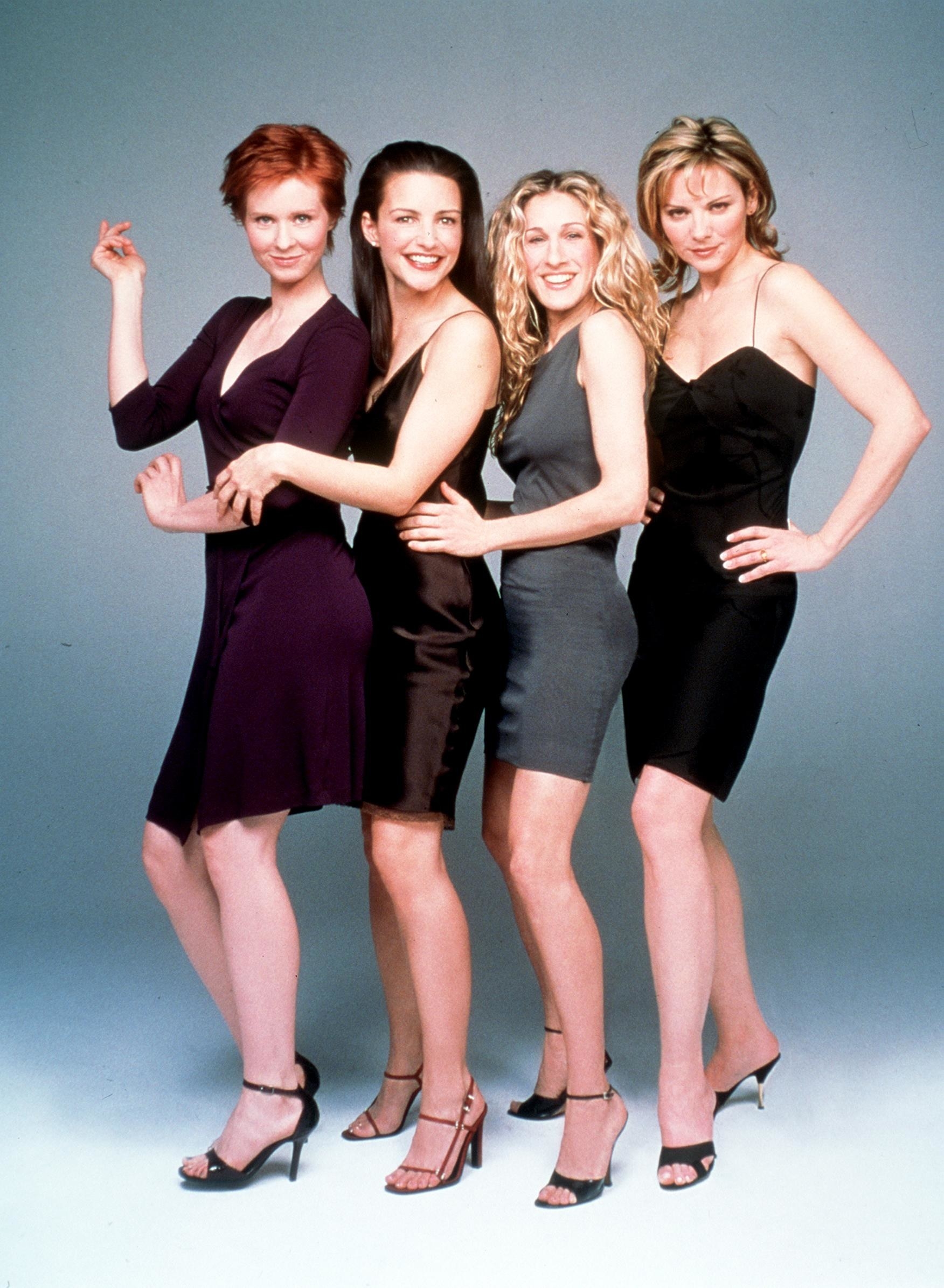 In December, Kim broke her silence on the revival by liking a tweet from a fan who criticized the writers' attempts to keep Samantha involved in the story.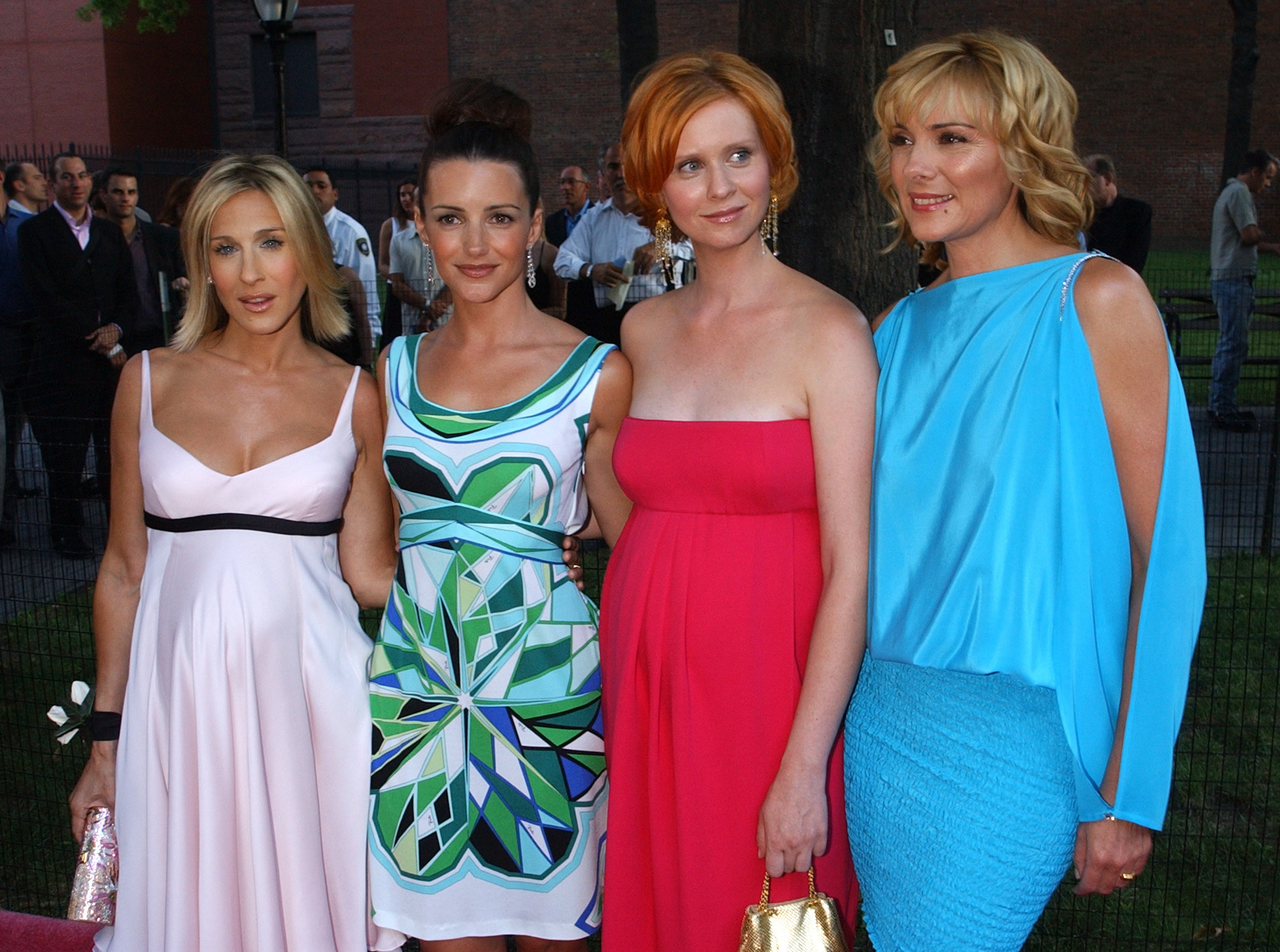 "@KimCattrall I am such a fan. With the #SATC reboot happening, they keep bringing you up," the tweet read. "I applaud you for making choices that are right for you. You are not required to do anything you don't want to do or that won't make you happy."
The fact that Kim liked this tweet confirms that she clearly has no regrets about not returning for the revival. She made this even more obvious a few weeks later by liking yet another shady tweet calling the show "trashy."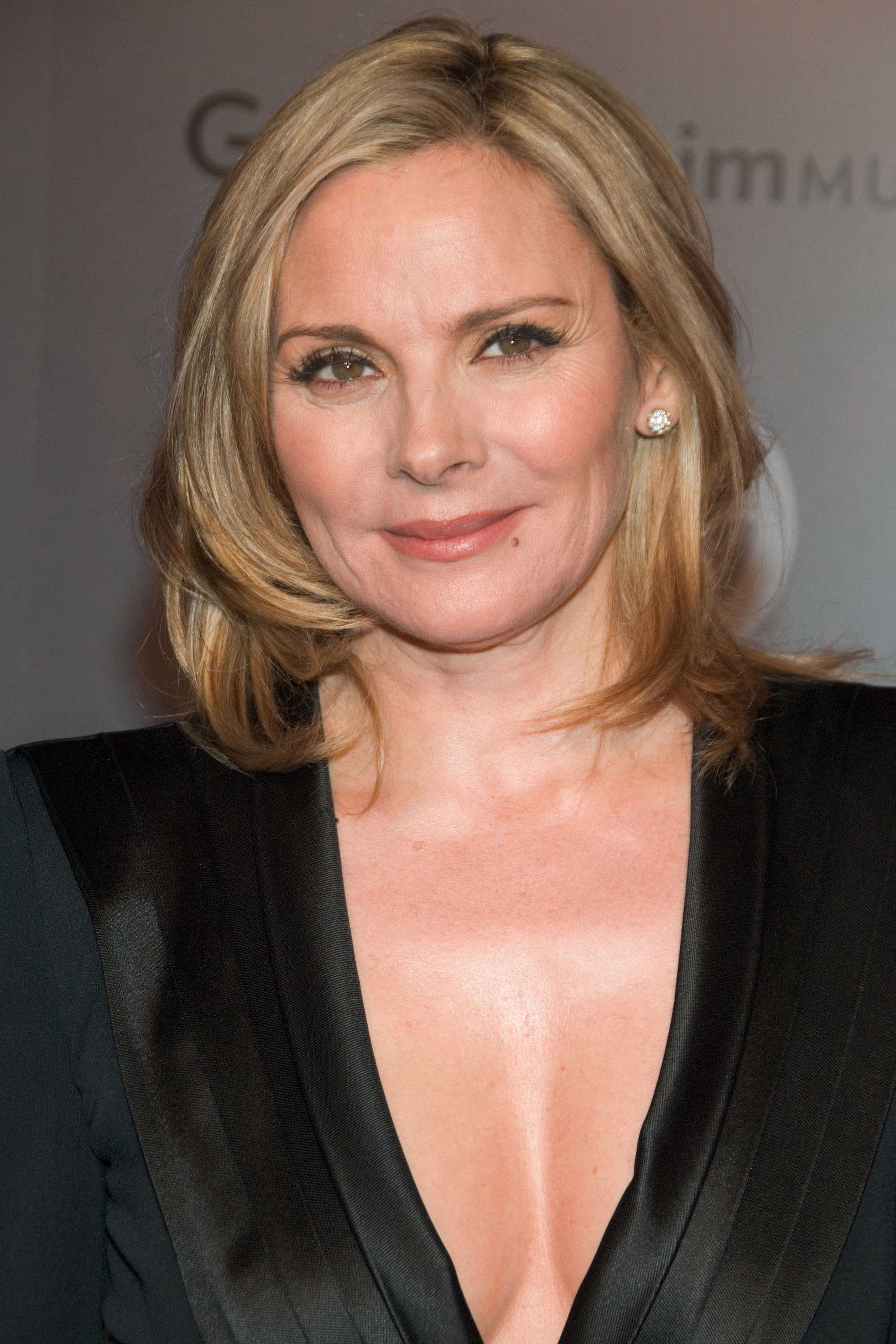 "So proud of @KimCattrall for skipping the trashy S&TC reboot and doing @HIMYFonHulu. She's wonderful, and so is @HilaryDuff," the fan wrote, encouraging other viewers to tune into Kim's new show, How I Met Your Father.
Giving her sneaky seal of approval once again, this marked the first time that Kim has actively discredited AJLT, which certainly doesn't bode well for a potential cameo… We'll have to wait and see.