It's no secret that Kristen Bell and Dax Shepard can get brutally honest with fans about the more negative aspects of their marriage.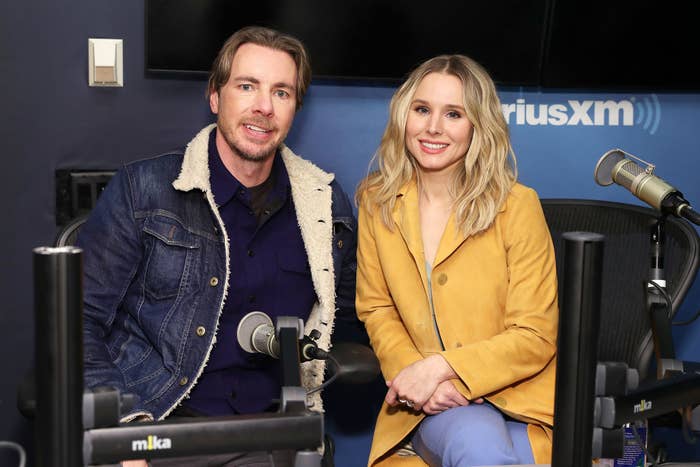 The pair — who have been together for 13 years — have always been open about their struggles, from fights so bad they "blacked out" to their experiences with couples therapy.
In a 2017 interview with Us Weekly, Dax said he and Kristen are "opposites," admitting it takes "a tremendous amount of work and therapy for [them] to coexist."
And earlier this year, Kristen shared that she and her husband had "needed a little therapy brush-up" at the beginning of quarantine.
"Every couple of years, we're like, 'We're being very antagonistic towards each other,' and we don't want that," the actor told People. "We go back to therapy and figure out what I'm not doing that's best for you and what you're not doing that's best for me, and how we can serve this team goal better. It's been incredibly helpful."
It's fair to say this honesty has caused some public scrutiny over Dax and Kristen's happiness as a couple, with many expressing confusion over their relationship dynamic.
And the whole thing came to a head on Wednesday, with Kristen responding personally to an Instagram commenter who said it seemed like she and Dax "can't fucking stand each other."
It all started last week with an episode of Top Gear America, during which Dax decided to have this mural of himself and his wife painted on the side of a van: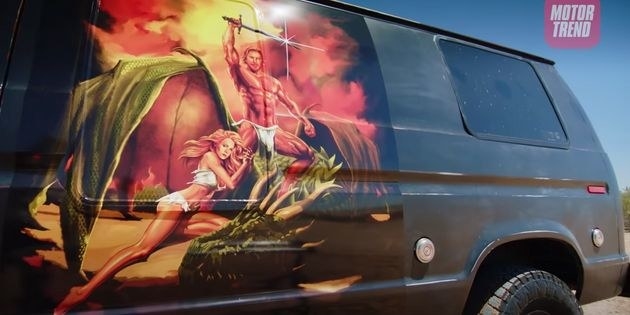 When Pop Culture posted a quote from the interview to their Instagram, several people in the comments expressed their confusion over Dax and Kristen's relationship dynamic.
But Kristen herself appeared in the comments to shut down the scepticism, insisting that she and Dax "adore each other."
"We just try to be honest about how marriage, or companionship in any form, is hard sometimes," Kristen wrote.
"We don't want anyone to think we met and it's been easy," Dax said at the time. "Because if that's someone's expectation of a relationship, and certainly marriage, it's a bad expectation to have."
"We don't feel like we have an option to be anything other than honest," he added.