Trump says LOL, what I ~meant~ to say was that Russia maybe DID meddle in the election
After his own party called him a disgrace, President Donald Trump felt the need to walk back the comments he made about believing Russian President Vladimir Putin over US intelligence officials.
Remember the joint press conference with Putin? There, Trump said he accepted the Russian leader's denials of interfering in the 2016 presidential election over the US's own agencies that concluded Putin's government did exactly that.
Just to go to the tape: Trump was unambiguous at that press conference. He said: "He [Putin] just said it's not Russia. I will say this: I don't see any reason why it would be."
Yesterday, Trump walked that back and said he had meant to say he saw no reason why Russia "wouldn't" be responsible. He added that he accepts the intelligence community's conclusions.
He did, however, add a caveat: "Could be other people also," Trump said. "There's a lot of people out there."
In fairness, this statement is true: There's a lot of people out there. It's a big world.
Democrats are pushing new legislation to prevent ICE from shackling pregnant women
A little over a week ago, we reported on the conditions that pregnant women face in immigrant detention centers — women told us they miscarried in custody, were abused, or were denied medical care. Some even said they were shackled around the stomach.
The story noted that before a Trump administration directive to detain pregnant women not yet in their third trimester, Immigration and Customs Enforcement was under an Obama administration–era directive not to detain pregnant women except in extreme circumstances or in relatively rare cases of expedited deportation.
Now, Democrats are introducing a bill called the Stop Shackling and Detaining Pregnant Women Act, and it aims to do just that.
The bill would make exceptions in cases in which authorities determine that a woman "presents an immediate and serious threat of hurting herself or others."
SNAPSHOTS
In one of his last interviews, Anthony Bourdain said Bill Clinton was "fucking monstrous." The late celebrity chef slammed Bill and Hillary Clinton for their handling of the scandal with Monica Lewinsky in the 1990s. He went on to say the way the Lewinsky story played out "would not have flown today," adding: "A piece of shit. Entitled, rapey, gropey, grabby, disgusting, and the way that he, and she, destroyed these women and the way that everyone went along, and are blind to this."
Barack Obama called out politicians for "making stuff up" in his first major speech since Donald Trump took office. The former US president criticized "strongman politics" and the denial of facts in what many interpreted as indirect critiques of Trump. While delivering the highly anticipated Nelson Mandela Annual Lecture in Johannesburg, Obama talked about the importance of political compromise and the "strange and uncertain times we're in."
Some guys are criticizing the redesign of this kids' cartoon heroine for not being sexy enough. Netflix and DreamWorks unveiled the first images of their reboot of the '80s animated series She-Ra and the Princesses of Power. Many people were really excited about the reboot. Then the critics showed up — and they're mostly male, and upset because they think the new She-Ra looks "like a dude." Some even attacked Noelle Stevenson, the reboot's showrunner, calling her a "boyish lesbian" and accusing her of selfishly reimagining the cartoon character as herself. At the time of this writing, it's unclear whether those critics will get a grip.
Elon Musk has apologized to the Thailand cave rescuer for calling him a "pedo." The tech billionaire became angry after he attempted to help rescue the boys trapped in a cave by creating a "mini-submarine," and Vern Unsworth — a British diver who was part of the successful rescue team — said Musk's creation "had no chance of working." Musk called Unsworth a "pedo guy." Now he says: "I apologize to Mr. Unsworth and to the companies I represent as leader. The fault is mine and mine alone."
A man called the cops after someone fouled him in a basketball game. During a pickup game at a Virginia gym, a player called the authorities after he was knocked to the ground. The two players involved, whose full names are not publicly known, "admitted that they 'fouled' each other while playing basketball," according to police notes. We spoke with other players and witnesses who expressed shock that someone had called police over a pickup game. One said, "In basketball history, that's never, ever happened."
An extremely rare new species of venomous snake has just been discovered in Australia. Just what the world needed: another deadly thing. Despite being venomous, though, the creature is not dangerous to humans as its venom is designed to prey on blind snakes and not mammals.
We have our first glimpse at Helena Bonham Carter as Princess Margaret. The actor will take on the role in the next season of The Crown, and, well, look at this glory: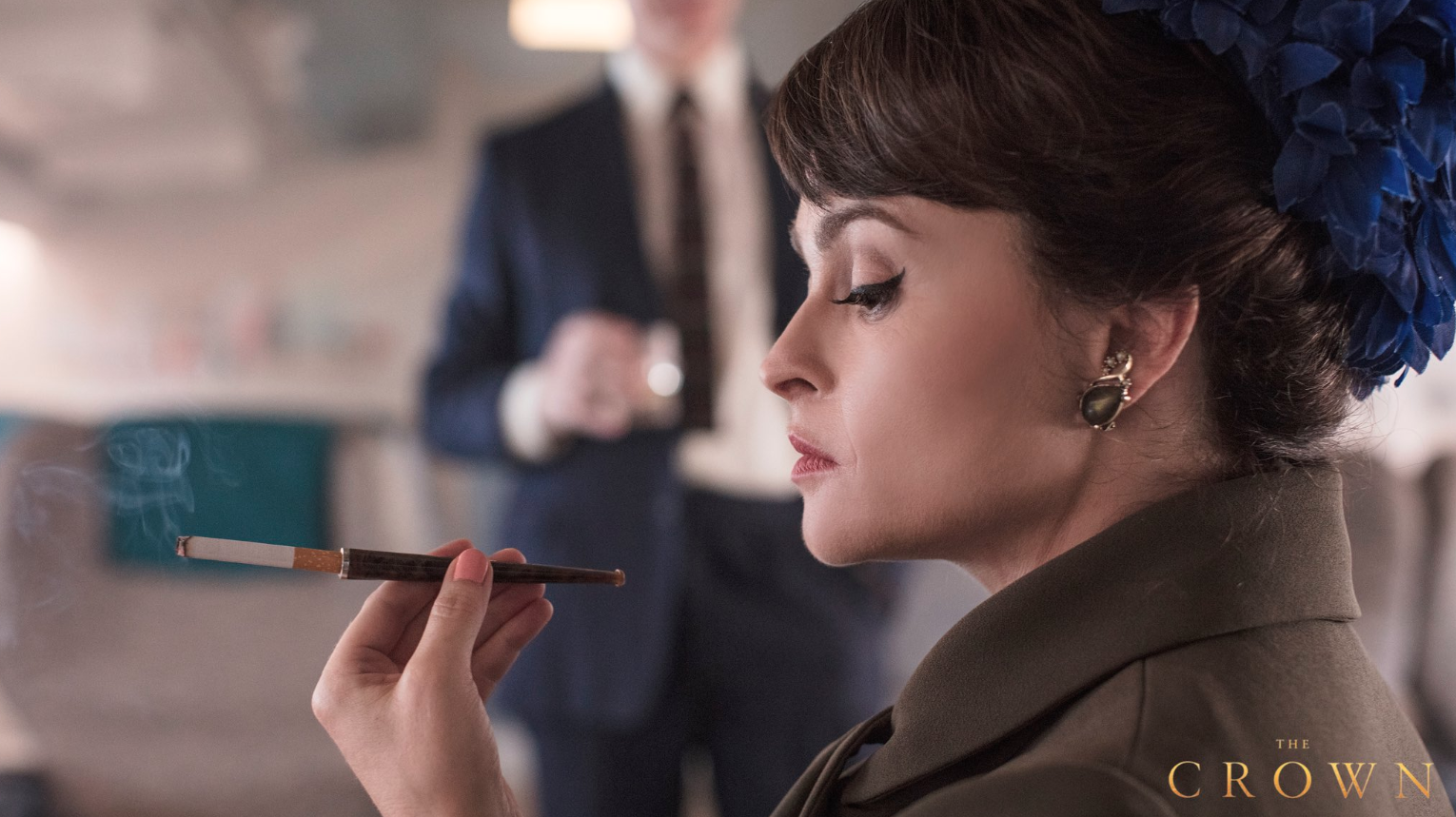 There is no such thing as a "last straw" for Trump and Republicans
The reaction to Trump's joint press conference with Putin was overwhelmingly negative. Still, like during other dramatic flare-ups, the immediate consequences for Trump personally are so far low.
Tarini Parti and Paul McLeod wrote a smart piece about why the much-theorized Trump "last straw" doesn't exist for Republicans in Congress and Trump's allies. That's because, as Parti and McLeod note, they "ultimately need to maintain their relationship with him to accomplish their own priorities."
The condemnation of Trump was in no uncertain terms, either. Even House Speaker Paul Ryan put out an uncharacteristically confrontational statement, saying: "The president must appreciate that Russia is not our ally. There is no moral equivalence between the United States and Russia, which remains hostile to our most basic values and ideals."
Still, despite the Republican public criticism of Trump, a source tells our reporters, "When he's back talking about the Supreme Court or regulations, they will be back publicly supporting him."
Harry Styles stopped mid-concert to help a fan come out to her mom
Eighteen-year-old Grace has had a busy summer on the West Coast — she's attended not one, not two, but ten Harry Styles concerts. As you can tell, she might be a fan.
For her eighth concert, in San Jose, California, Grace made a special double-sided sign that read, "I'm going to come out to my parents because of you."
Styles stopped the show and asked her if he could read the sign out loud. He asked (very politely) what her mom's name was (Grace informed him her mom's name is Tina) so he could "tell Tina before you have the chance to."
Styles then hushed the crowd before yelling "TINA, SHE'S GAY," a sentence that will surely enter the meme hall of fame. Grace is actually bisexual, but says she won't hold the misunderstanding against Styles.
Grace showed her mom the video. Her response? "Yes, I do love you and you can be whoever you want to be!"