Trump said Ronny Jackson, his Veterans Affairs nominee, should drop out
President Trump said that if he were Ronny Jackson, his pick to lead the Department of Veterans Affairs, he would give up on his bid for confirmation.
Jackson, who serves as the White House physician, is facing allegations of excessive drinking, overprescribing drugs, and leading a "toxic" work environment.
CNN reported that during an overseas trip in 2015, Jackson became intoxicated and banged on the hotel room door of a female employee. The incident made the woman uncomfortable and was reportedly one of multiple drunken episodes involving Jackson on overseas trips.
Here's what Trump said: "If I were him — actually, in many ways I would love to be him — but the fact is I wouldn't do it. I wouldn't do it. What does he need it for?"
Trump's suggestion is that Jackson should drop out not because of the allegations, but because of partisan politics.
Further reading:
It's not just Ronny Jackson — the Trump administration has had trouble fully vetting top officials, and it's wearing on Republicans.
Most of the victims in the Toronto van attack were women
Before a man drove a van into pedestrians in a busy section of the city, killing at least 10 people and injuring 14, a post that police called "cryptic" appeared on the suspect's Facebook page.
Alek Minassian's post referenced an "Incel Rebellion" and gave a nod to Elliot Rodger, who was responsible for the 2014 Isla Vista killings.
"Incel" is short for "involuntary celibate," and it comes from an internet subculture that is particularly hateful toward women. Incels deride those who are sexually active, often with violent language.
The majority of that hate is directed at women — incels advocate for sexual violence against women as revenge for them not wanting to have sex. Some incels consider Rodger an inspiration.
Toronto police said the victims of the attack were "predominantly female."
Authorities are not releasing the names of the people killed Monday until all have been confirmed. Here's what we know so far.
As with all incidents like this one, be careful — there is a great deal of misinformation and rumors out there. We're keeping track of those here.
Quick brief:
Police in California shot an unarmed black man at least 10 times in a Walmart parking lot. Diante Yarber, a 26-year-old father of three, died of asphyxiation by choking on his own blood, his attorney said.
Rapper Meek Mill has been freed after five months in jail. His arrest sparked protests from fans and fellow rappers.

Travis Reinking, the Waffle House shooting suspect, is facing multiple murder charges and is on suicide watch. He is in solitary confinement.
The caravan of Central American migrants that angered Trump has reached the US border
The arrival sets up a test between two major forces: the Trump administration's hard stance on immigration, and laws that require the US to provide asylum to people with valid persecution claims.
About 130 women and children arrived in Mexicali, on the Mexican side of the US border. They were expected to be followed by as many as 500 other migrants.
Attorney General Jeff Sessions said the people and "their smugglers" had ignored the willingness of the Mexican government to allow them to stay in Mexico.
Amnesty International responded by pointing out that "seeking asylum is not a crime in the USA or anywhere."
France's President Emmanuel Macron has had quite the visit with Donald Trump
Macron is in Washington, DC, this week, for a fancy state dinner and also in hopes of convincing President Trump to keep the Iran deal in place.
The trip has had a certain…um…je ne sais quoi…quality to it. Here are the most incroyable/surreal moments of Macron's visit. My favorite: when Trump brushed the dandruff off Macron's shoulder.
Yes, really: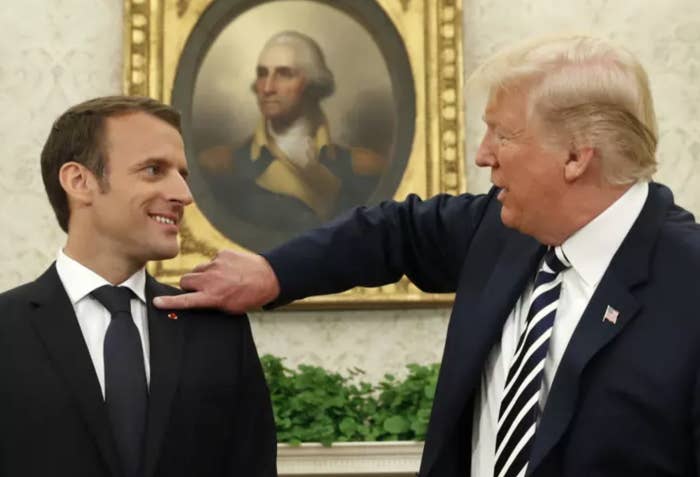 YouTube hosted graphic images of bestiality for months
Yes, there is bestiality on YouTube. No, it's not hard to find.
That's what a BuzzFeed News investigation found. The graphic content was surprisingly prevalent, but not in videos — it's in video thumbnails, which makes it harder for YouTube to track.
Some of these videos have racked up millions of views.
Clicking on one video triggers YouTube's recommendation engine. In turn, the platform serves up dozens more animal videos — many with graphic thumbnails featuring bestiality.
As Charlie Warzel points out in his piece, this is just the latest in a series of missteps for YouTube, which continues to struggle in policing its platform for content that violates its rules.
A model and ANTM winner hilariously caught a woman taking creepshots of him on the subway
Last week, a woman was on the subway when she spotted an unusually attractive man. So she did the weird thing and snuck a couple of creeper shots of him.
Then a few days later, she saw an article about him — and realized it was winner of America's Next Top Model and Deaf activist Nyle DiMarco. So she posted her shots of him to his Facebook fan page: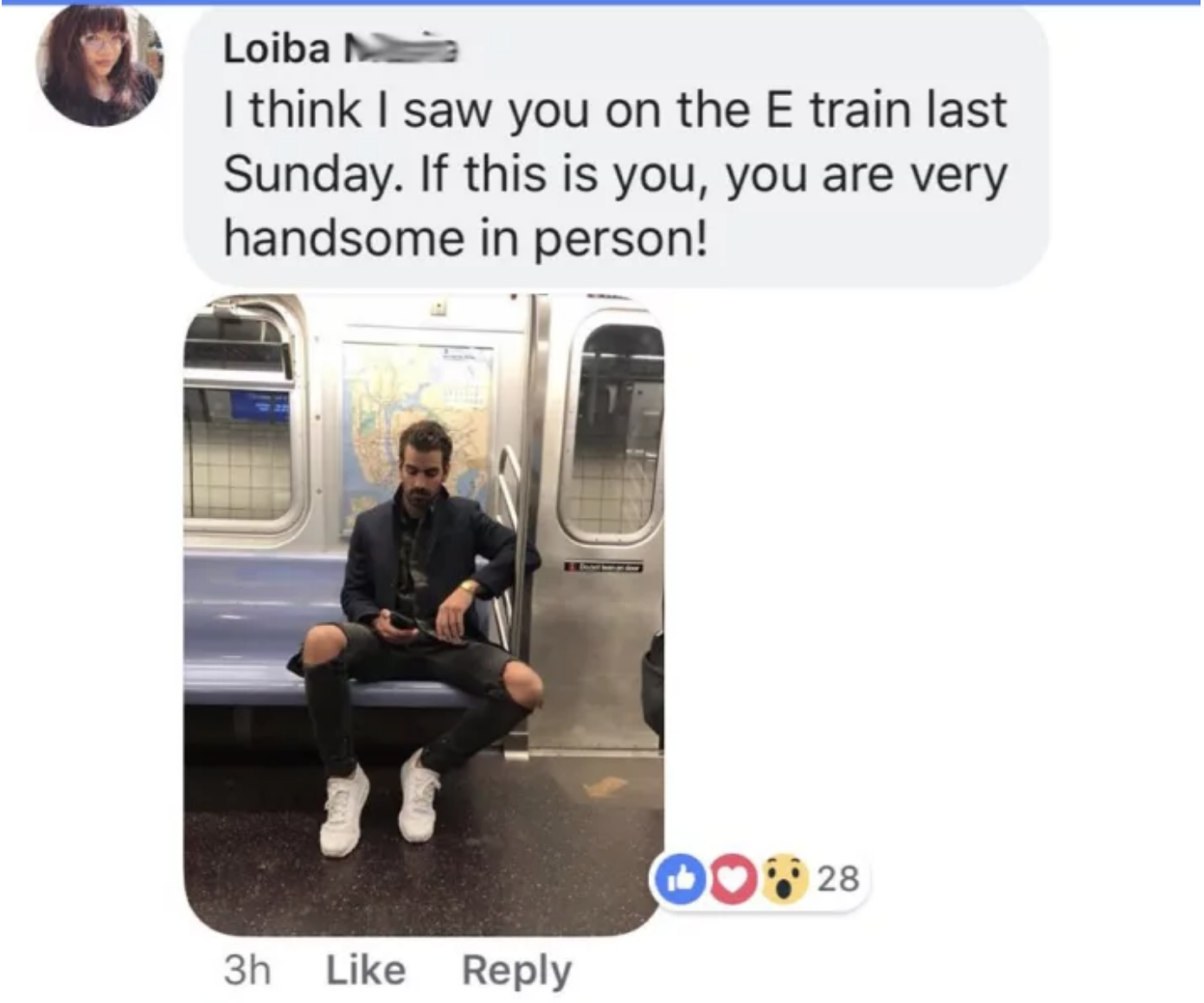 To her surprise, not only did he reply confirming that it was him, but also...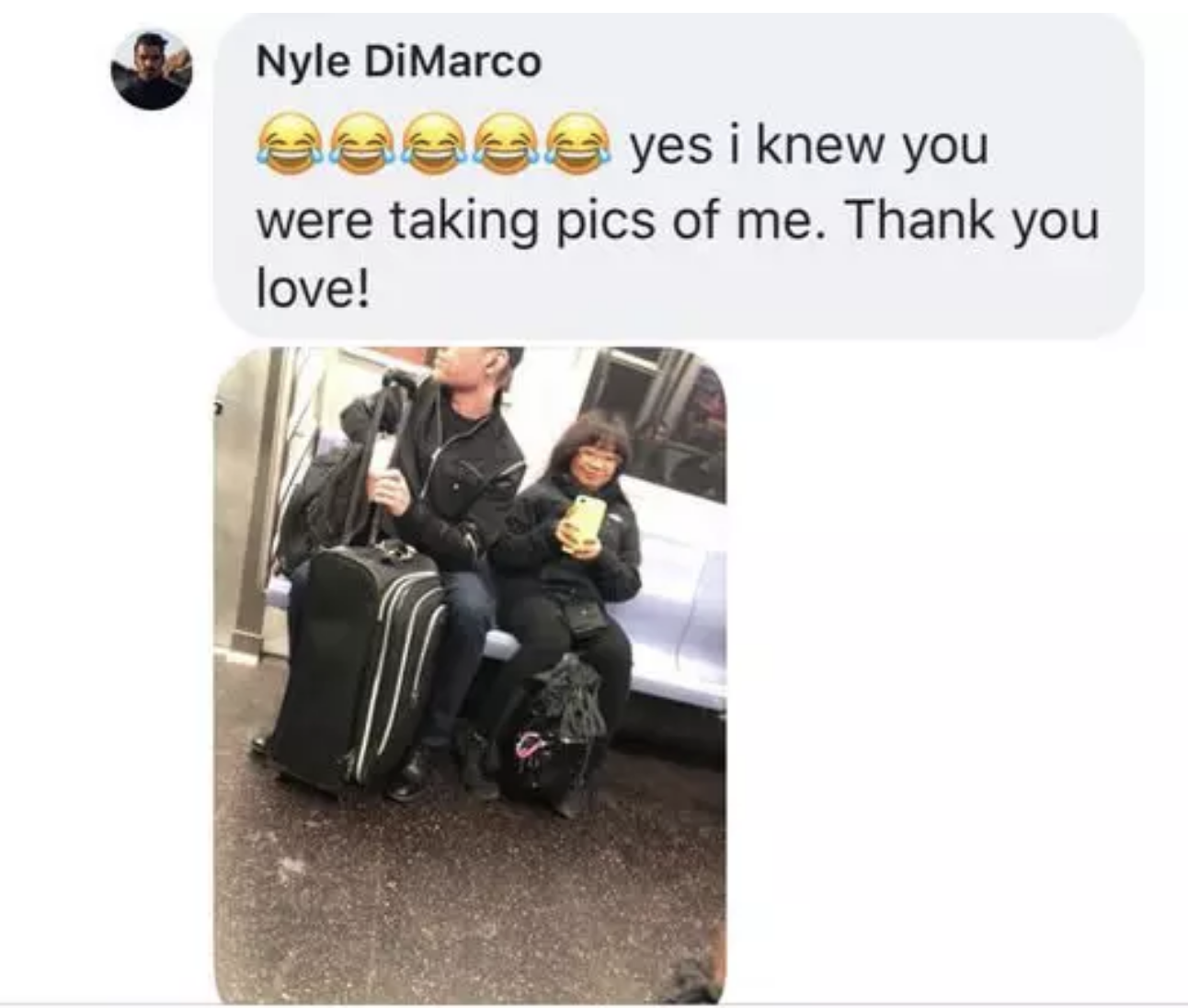 He caught her taking pictures of him!
The reactions to this story are the best. Fav comment: "Imagine being so attractive you assume people are taking pictures of you cos they probs are."

Enter your email below to sign up for the BuzzFeed News newsletter: