New York's attorney general is resigning after four women accused him of physical abuse
It all happened within the span of a few hours. Yesterday afternoon, the New Yorker published a bombshell report in which four women alleged that New York Attorney General Eric Schneiderman had physically abused them while they were involved in romantic relationships with him.
Two of the women said Schneiderman hit them repeatedly over the course of their relationships. In an initial statement, Schneiderman argued that the behavior was consensual, calling it "role-playing," and insisted he never crossed a line.
New York Gov. Andrew Cuomo and other top leaders quickly demanded Schneiderman resign given the severity of the accusations.
Less than an hour later, Schneiderman stepped down, marking a stunning fall from grace for a politician widely seen as a rising star in the Democratic Party and a champion of the #MeToo movement.
Inside the ecosystem that fuels Amazon's fake review problem
If you're like me, online reviews are a godsend. With so many products of questionable quality out there, I rely on reviews to help me make decisions on what vendors deserve my money.
One problem: Amazon suffers from a massive fake review problem. Worse: It's powerless to stop it.
You really need to read Nicole Nguyen's deep dive into an extensive, invisible workforce fueling a review-fraud economy that persists in every corner of Amazon.
These real-life reviewers earn money by giving five-star ratings of products they've never even used. They use Reddit, invite-only Slack channels, and closed Facebook groups to make their arrangements.
The incentives are simple: Having a five-star product is so crucial that merchants will pay thousands of people to review their stock positively.
Quick brief:
Calorie counts are now mandatory on US menus, and people have very strong feelings
Starting yesterday, chain restaurants and other locations that sell food across the US are required to include the calorie count of food items on their menus.
The rule will apply to any restaurant chain with more than 20 locations, as well as supermarket salad bars and movie theaters.
The rule was a part of Obamacare, but it's being brought into effect unchallenged by the current administration.
The idea is that people can make healthier dietary choices if they know more about what they're consuming. Bet you always wanted to know how many calories are in a small popcorn with butter.
Melania Trump reused an Obama-era pamphlet for her new cyberbullying campaign
The first lady rolled out a broad initiative yesterday to promote children's health, in part by combating bullying.
The campaign is called Be Best and will focus on three main areas: well-being, social media use, and opioid abuse.
As part of Be Best, the first lady released a 27-page document outlining her plan to help parents talk with their children about being safe online.
The document was largely recycled from an Obama-era publication from 2014, with most of the material copied over verbatim. Here, you can compare for yourself. The top example is from the 2014 document; the bottom is from the newly released one: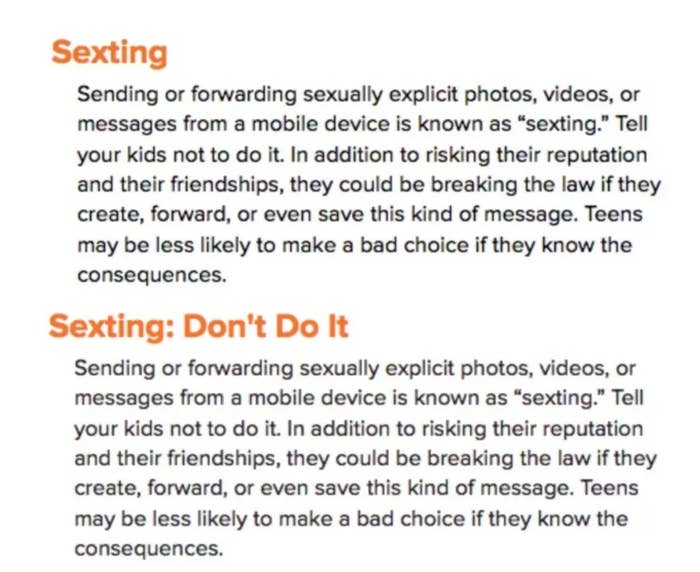 This woman got a cockroach stuck in her ear, and that's a nope from me
Katie Holley and her husband recently bought a new home in Melbourne, Florida. Cool, right?
This story gets very uncool really quickly. Holley woke up one night with a weird sensation in her ear, but couldn't feel anything with her finger.
She asked her husband to look, and he confirmed what she thought it was: a palmetto bug, a type of cockroach that's common where she lives.
I'll spare you the play-by-play (seriously, only click if you can handle it), but this story has a happy ending: After nine days, the bug was removed from her ear. Yes, there are pictures.
Nope. Nope nope nope.
Enter your email below to sign up for the BuzzFeed News newsletter: