Lori Vallow Daybell, widely known as the "Doomsday Mom" for her extreme religious beliefs, is currently on trial for the killings of her two children, 16-year-old Tylee Ryan and 7-year-old Joshua Jaxon "JJ" Vallow, and Tammy Daybell, the former wife of her husband, Chad Daybell. (Chad is scheduled to be tried separately for the same crimes later this year.) Lori is also charged with conspiracy to commit murder in the July 11, 2019, fatal shooting of her previous husband, Charles Vallow, in Arizona.
Opening statements began April 10, and each day's testimony so far has provided shocking details about the children's killings and their remains, Lori and Chad's claim that she was a goddess and he a prophet, and the vast web of death and deceit surrounding them. Fremont County, Idaho, prosecutor Lindsey Blake told jurors that at its core, the case was about three things: "money, power, and sex." Lori and Chad used their fanaticism to justify their greed and desire to marry each other, the prosecutor said, getting rid of their then-spouses and Lori's youngest children after claiming they were possessed by demons that needed to be cast out.
In addition to the three killings for which Lori is currently being prosecuted, two other men close to Lori died in 2019 at the prime of their lives, and a third relative survived an alleged attempt to fatally shoot him.
The judge has refused requests to livestream the trial, but recorded audio has been released publicly at the end of each day's testimony. Warning: The details about the children's remains are graphic and disturbing.
Finding the children's bodies
Rexburg, Idaho, Police Detective Ray Hermosillo provided the most emotional and graphic testimony of the trial so far on April 11, when he described finding the remains of JJ and Tylee on Chad Daybell's Idaho property on ​​June 9, 2020, after a monthslong nationwide search. As the gruesome photos of their remains were shown and discussed in court, JJ's grandfather Larry Woodcock openly sobbed in the galley, and Lori, usually animated and cheerful, slumped in her chair, with her arms crossed and her head down, never looking at the photos, according to reporters in the courtroom. (The judge had earlier denied her request to be excused from court during this graphic testimony.)
Police discovered JJ's body first, Hermosillo said, buried near a pond beneath soil, rocks, and wood paneling. As soon as they removed the topsoil, Hermosillo said, "there was a strong odor that, through my training, I knew was a decomposing body." The body was wrapped in black plastic, and the detective could see the crown of JJ's head.
Tylee's remains were found elsewhere in the property, in a pet cemetery near a fire pit. Unlike JJ's body, which was mostly intact, Hermosillo said that at the second burial site they first found only "clumps of rotted flesh, charred flesh, … a piece of broken charred bone sticking up through the dirt, [and] bone fragments" in the soil. He testified that they also found a melted green bucket containing other remains, including organs. Underneath the melted bucket, they found the "partial remains of a human skull" as well as a jawbone and teeth. The smell of decomposition was so foul, Hermosillo said, that the investigators, who were digging on their hands and knees, had to take turns in painstakingly removing the remains and placing them on a tarp.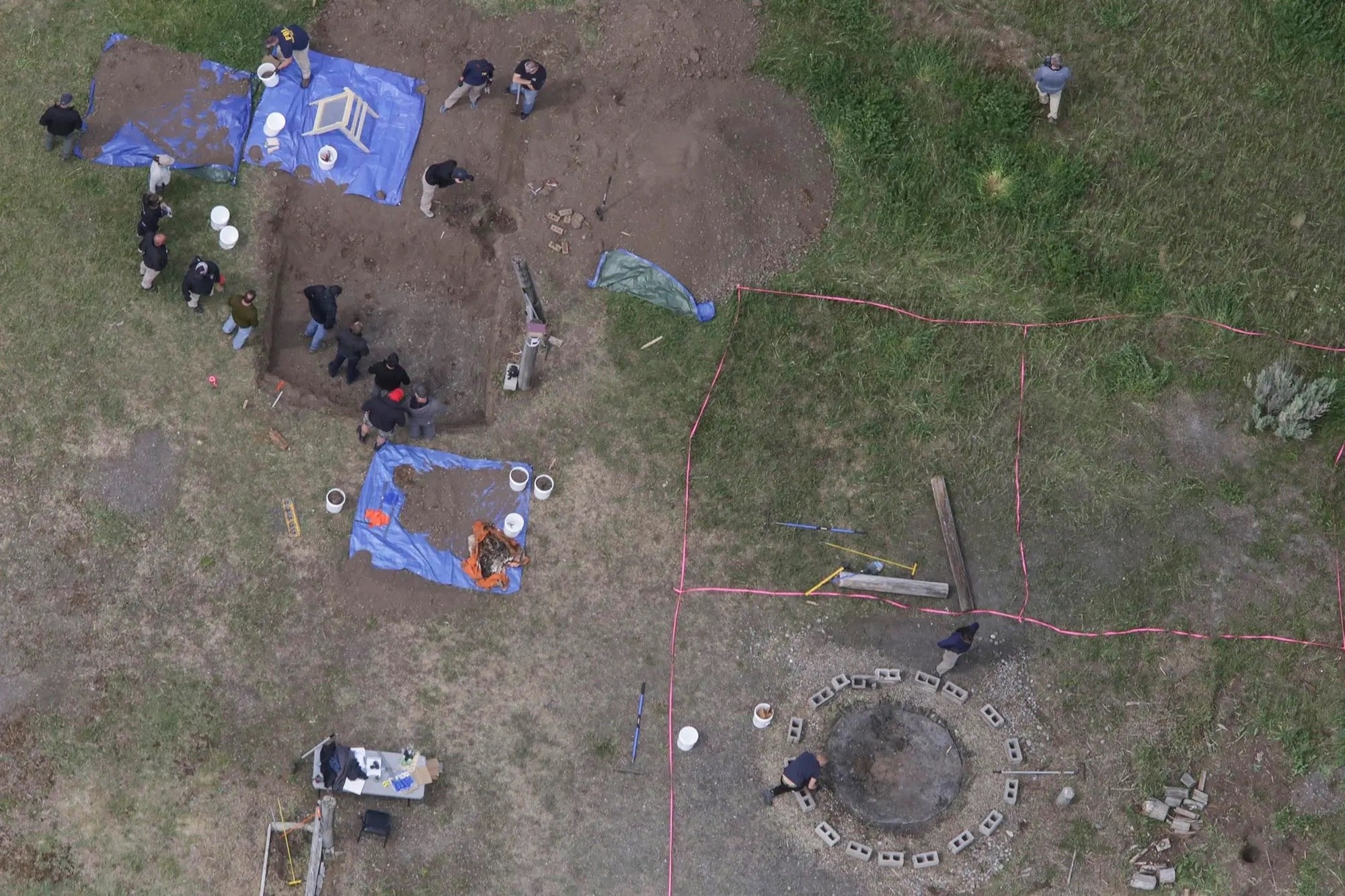 Chad Daybell's speedy departure
Chad was home when police served the search warrant for his property, but then relocated to his daughter's place, just catty-corner to his house. When JJ's remains were removed from his gravesite, however, Chad took off "at a high rate of speed," Hermosillo said; police caught up with him and took him into custody. Chad has remained behind bars ever since, awaiting his own trial for the killings of his previous wife and two stepchildren.
The children's autopsies
Investigators finished excavating the burial sites on June 10, and on June 11 they met at the Ada County coroner's office in Boise to witness the autopsies of the children's remains, performed by medical examiner Garth Warren. Under a duct-taped black plastic bag, they saw JJ was wearing red pajamas and white socks. A smaller white plastic bag was wrapped around his head and sealed with more layers of duct tape, and even more tape directly covered his mouth — "from jawline to jawline," Hermosillo testified. More duct tape was used to bind his wrists, arms, and feet, and he had visible bruising on his arms. A white-and-blue child's blanket was placed on top of him. Despite the decomposition and duct tape, Hermosillo said JJ was still "easily identifiable," based on his hair and features, as "the little boy we had been looking for for the past eight months."
Zulema Pastenes, Lori's sister-in-law, later testified that Lori and Chad believed that there is a two-minute window after a demon has been cast out in which another can enter — but that this can be prevented by destroying the body through fire or water or binding it.
Hermosillo also testified about photos depicting the last evidence of "proof of life" for JJ and Tylee: Tylee on Sept. 8, 2019, in Yellowstone National Park, and JJ on Sept. 22, 2019, wearing red pajamas on a couch at Lori's Rexburg apartment. (Lori had recently moved there from Arizona to be closer to Chad.) It was that night, Melanie Gibb testified, that she and her boyfriend, David Warwick, last saw JJ; the couple were staying at Lori's and saw Lori's brother Alex Cox take his nephew up to bed. Gibb and Warwick left the next day.
Attempted shootings of Brandon Boudreaux and Tammy Daybell
It was yet another alleged act of violence within Vallow Daybell's circle that led to Hermosillo's involvement in the case: He was tracking a Jeep that Arizona authorities alleged was involved in the attempted murder of Brandon Boudreaux, the ex-husband of Lori's niece Melani Boudreaux. Brandon testified April 10 that his marriage crumbled after Melani became fervently religious and once spent $10,000 to store food for an impending apocalypse. Amid "complicated" custody arrangements with his children, someone driving a Jeep shot at him on Oct. 2, 2019. Police later confirmed that the Jeep was registered to Charles Vallow. (By that time, Vallow had been fatally shot by Alex, who claimed self-defense, on July 11, 2019.)
On Oct. 9, exactly a week after someone shot at Brandon in Arizona, a masked man fired several shots at Tammy Daybell in Rexburg, Idaho, but she was unhurt. Pastenes, Alex's wife, testified on Friday that the same day someone shot at Tammy, Chad was with Pastenes, Lori, Melani, and others — but not Alex — performing a "casting" ceremony to banish the evil spirit inhabiting Tammy's body. Pastenes testified that Lori answered a phone call that made her "scary mad," and afterward told her that "that idiot can't do anything right on his own."
Tammy died 10 days later, on Oct. 19. On Nov. 5, Chad wed Lori on a beach on the Hawaiian island of Kauai.
At the time, authorities accepted Chad's account that Tammy, an active 49-year-old mother of five, had died naturally in her sleep. But prosecutors revealed in their opening arguments last week that an autopsy performed after her body was exhumed had determined her cause of death to be asphyxiation "at the hands of another."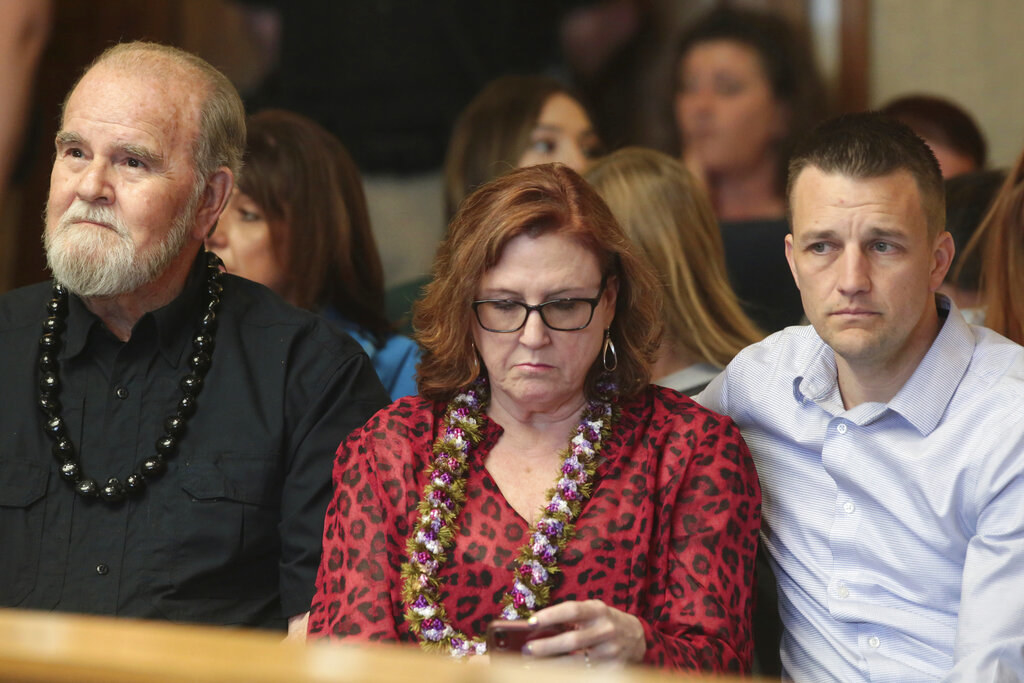 "They're planning something": Charles's warnings to Tammy and suspicions that he too was a target
Chandler, Arizona, Police Detective Nathan Duncan testified April 14 about a number of emails and messages Charles exchanged in the weeks leading up to his death, threatening to tell Tammy about Chad's affair with Lori and condemning their dangerous religious beliefs. In one email he told Lori that he wanted full custody of their son, JJ, saying, "I will not let him be a part of your apostasy."
Duncan testified that on the morning of July 11, the day Alex fatally shot him, Charles exchanged text messages with Adam Cox, Lori and Alex's other brother (Adam has said he did not subscribe to Lori's "crazy beliefs").
"Al is here," Charles texted Adam, referring to Alex being at Lori's house, where he was picking up JJ. "They are planning something," Adam responded, and Charles said, "Absolutely."
Their messages were exchanged between 7:35 and 7:37 a.m., Duncan testified. Alex shot Charles at around 7:49 a.m. but didn't call 911 until 8:32 a.m., police said in Lori's indictment for conspiring to kill Charles.
​Zombies, castings, and light versus dark
Lori's friends Gibb and Pastenes testified about prayerlike "castings" used to cast out evil spirits from someone they considered to be "dark" or a "zombie." Lori had told her that she and Chad had been chosen to lead the 144,000 faithful when Christ returned in the second coming, Gibb said.
Both Gibb and Pastenes testified that their group had performed "castings" on Charles. But Pastenes told the court that if those didn't work, Lori had joked to her, she "could always put some pills in his water."
Gibb testified that among the numerous people Lori classified as dark were Tylee, JJ, JJ's grandmother Kay Woodcock, Tammy, Lori's dad, her other brother Adam, Brandon Boudreaux, and police.
Pastenes testified that she was surprised by her husband Alex's equanimity after shooting Charles. When she asked how he felt, he simply responded, "Zulema, he was a zombie."
The mortuary call
Jurors heard a strange recorded call Chad made to a mortuary on the night of Charles's death in which he says he is looking to cremate his uncle, asks for a "ballpark price" to ship the cremains out of Arizona, and uses a different spelling for his last name ("Dabal"), first saying his first name is Chad and then subsequently John.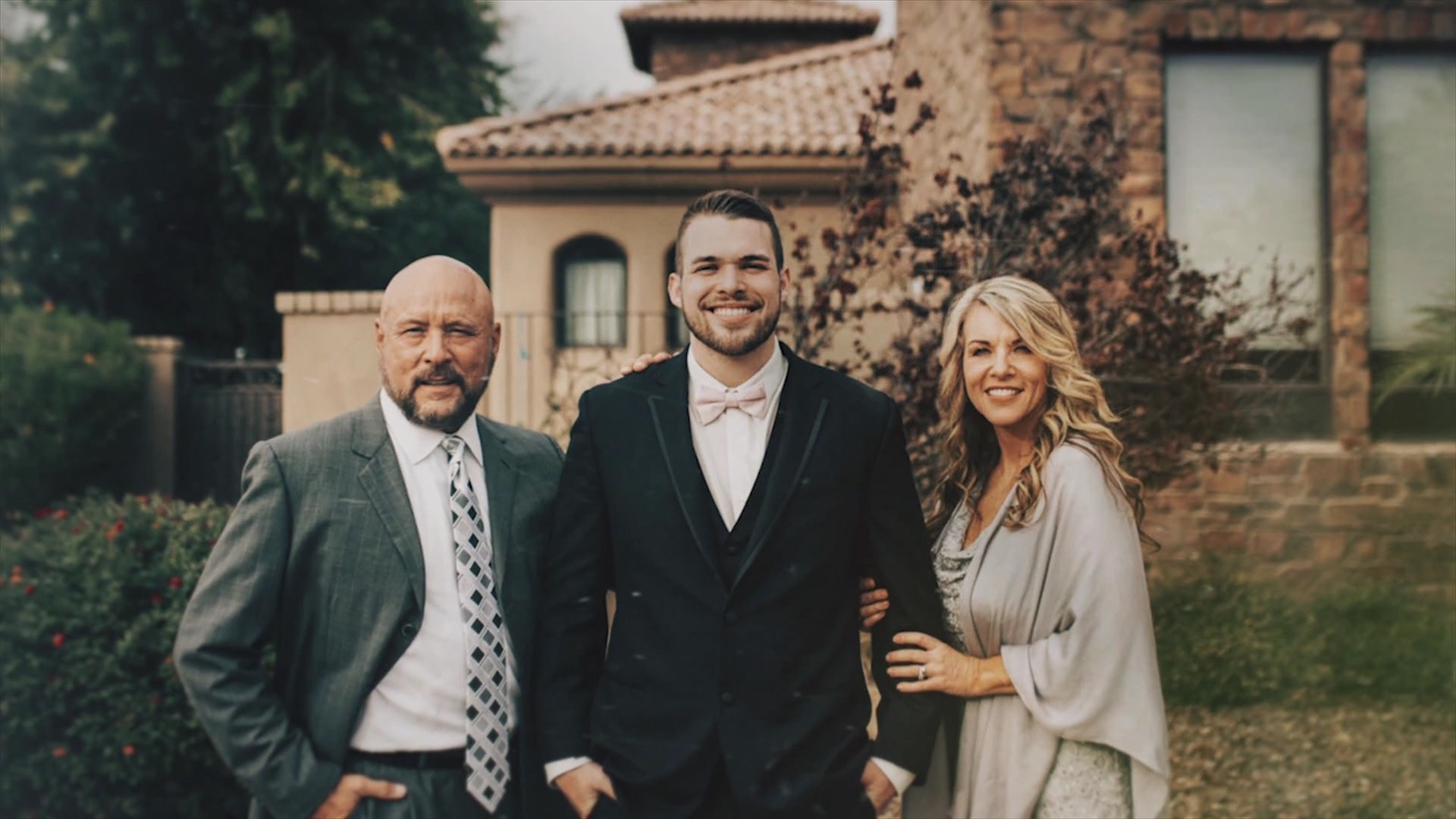 Alex's "blessing" — and death
Prosecutors also played a recording of Chad blessing Alex on Nov. 24, 2019, about two weeks before Alex's death: "I bless you with the knowledge that you will now move forward as a true warrior, not only through physical action but through spiritual power that will be bestowed on you." Lori can be heard on the recording as well, and the trio seem to be crying during the blessing.
The day after learning that Tammy's body was going to be exhumed, Alex died in Gilbert, Arizona, at the age of 51. Although his death on Dec. 12 was attributed to natural causes, the timing was remarkable. His wife testified that after refusing to answer her question about whether he had anything to do with Tammy's death, his last words were "I think I'm being their fall guy. Either I'm a man of God or I'm not."

Don't forget to subscribe to our true crime newsletter, Suspicious Circumstances, to get true crime deep dives delivered straight to your inbox every week. Sign up here.