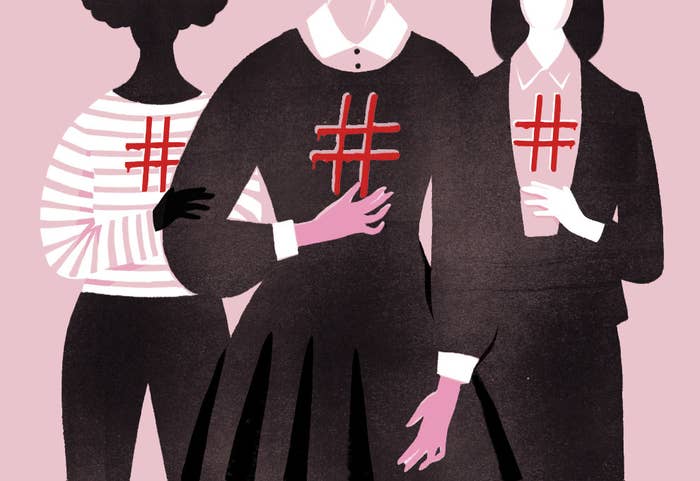 In 1991, I watched Anita Hill's testimony as a college senior in my Stanford dorm room. Four years later I was raped by my rich and powerful boss, Russell Simmons. The Anita Hill saga made it clear to me that if I spoke out about what happened, I would never be believed.
A generation later, here we go again.
Ten months ago, I said #MeToo to the New York Times. I told my story believing that things had changed, and I exposed my deepest pain to the world. Almost one year later, Brett Kavanaugh and the Republican Party doused my wound in gasoline. I thought the agony couldn't get any worse, and then Susan Collins lit a match.
Before going public with my story, I had been tremendously inspired by the courage of the women who exposed Harvey Weinstein. As the MeToo hashtag took off in the wake of the Weinstein story, I wondered whether its momentum might expose the very famous man whom I knew to be a rapist. To be quite honest, in that moment, I hoped that it wouldn't. I was in the middle of raising money to launch a startup, and I didn't want to be swept into the painful unearthing of a sordid story.
I convinced myself that I was safe, that the #MeToo momentum would never reach me, because I am black. Our stories never rise to the level of our white counterparts. I didn't yet know about Tarana Burke, so I associated the #MeToo movement with white women whose virtue has always been valued in our culture in a way that mine never has. One month later, that changed.
The #MeToo moment became personal for me when Brett Ratner was accused of having assaulted several women; Russell Simmons was named as a complicit wingman in one of the accounts. In response, I sent an innocuous #MeToo direct message to a friend, and much to my surprise, she offered to introduce me to New York Times reporter Jodi Kantor. I declined.
But when Simmons responded to the allegations by centering himself as the victim, claiming he was being falsely accused in an "an important and critical time for the empowerment of women and men who have been harassed," I was deeply offended. The man who had violently assaulted me was now positioning himself as an innocent bystander in a cultural reckoning that, he seemed to suggest, had run amok. "I have been a public figure for all of my adult life," he said, "and when you are in that arena over decades, you can find yourself in a position where you are vulnerable and susceptible to claims that are untrue."
I read that line. Then I emailed Jodi Kantor and scheduled a meeting.
On Nov. 15, 2017, I walked into the New York Times cafeteria in midtown Manhattan, terrified but hopeful. The #MeToo movement was in full swing, and survivors were finally being heard. Twenty-seven years after a tribunal of male senators had spectacularly ignored Anita Hill, something new was afoot. I truly believed that times had changed for the better, so I sat down and told my story to Jodi Kantor and Joe Coscarelli.
I watched their faces contort with horror as I told them about the night that Russell tackled me to his bed. I bared my soul, because I thought the world was finally ready to absorb a small piece of my trauma. I thought our society was going to hold abusers accountable at last.
I was right in the moment. But in the end, I was wrong.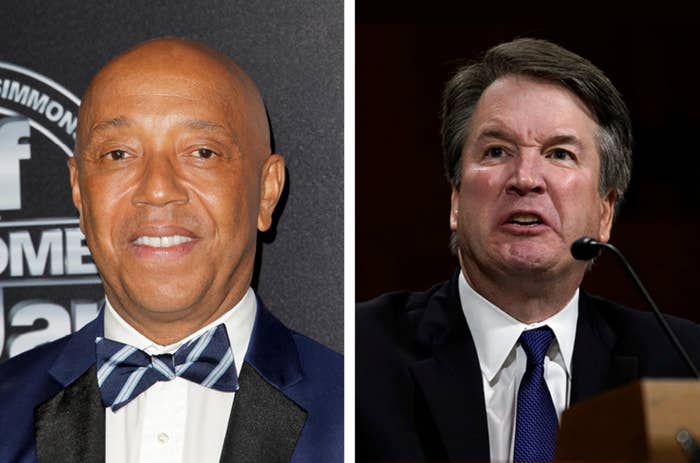 For perhaps 72 hours after Christine Blasey Ford painstakingly outlined, under penalty of perjury, the details of an assault by Brett Kavanaugh 36 years ago, decency held, and her words were largely respected. But within a matter of days, the dam broke. Society defaulted to its base, patriarchal nature.
The president mocked Ford at a rally and was met with the same kind of uproarious laughter that Ford remembers from her assault. Republican senators and pundits mansplained away Ford's memory, suggesting that she was "mixed up" about the identity of her attacker. Following a brief and, ultimately, toothless investigation, Brett Kavanaugh now sits on the Supreme Court, and I feel terrorized. I can't imagine how Ford feels.
In spite of the uproar, the protests and the pain, the Republicans could not be bothered to identify a different nominee — another less divisive but equally conservative judge, someone who has not been credibly accused of sexual assault. In spite of the unprecedented alarm bells set off by the American Bar Association, by a retired Supreme Court justice, and by hundreds of law professors calling for Kavanaugh to bow out of consideration, Donald Trump and the all-male Republican members of the Senate Judiciary Committee insisted on advancing this particular man, a demonstrable liar.
In so doing, they have insulted Ford and every survivor of sexual assault. They have also made victims of abuse less safe: If a white upper-class woman with a PhD in psychology can be disregarded after disclosing her trauma on national television, what hope does that leave for a more vulnerable survivor thinking about disclosing her experience? What message have these self-serving senators sent to an abused child or rape victim still struggling to find the courage to speak out?
Brett Kavanaugh has joined Clarence Thomas, another credibly accused sexual harasser, on the Supreme Court, which is devastating for me as a survivor and unworkable for me as a mother. Last December, when I broke my silence, I wanted my children to see that the truth matters. I wanted my kids to see me standing up for myself. I wanted them to know that the bravery of one person can make a difference. Today, I have no idea what to tell them.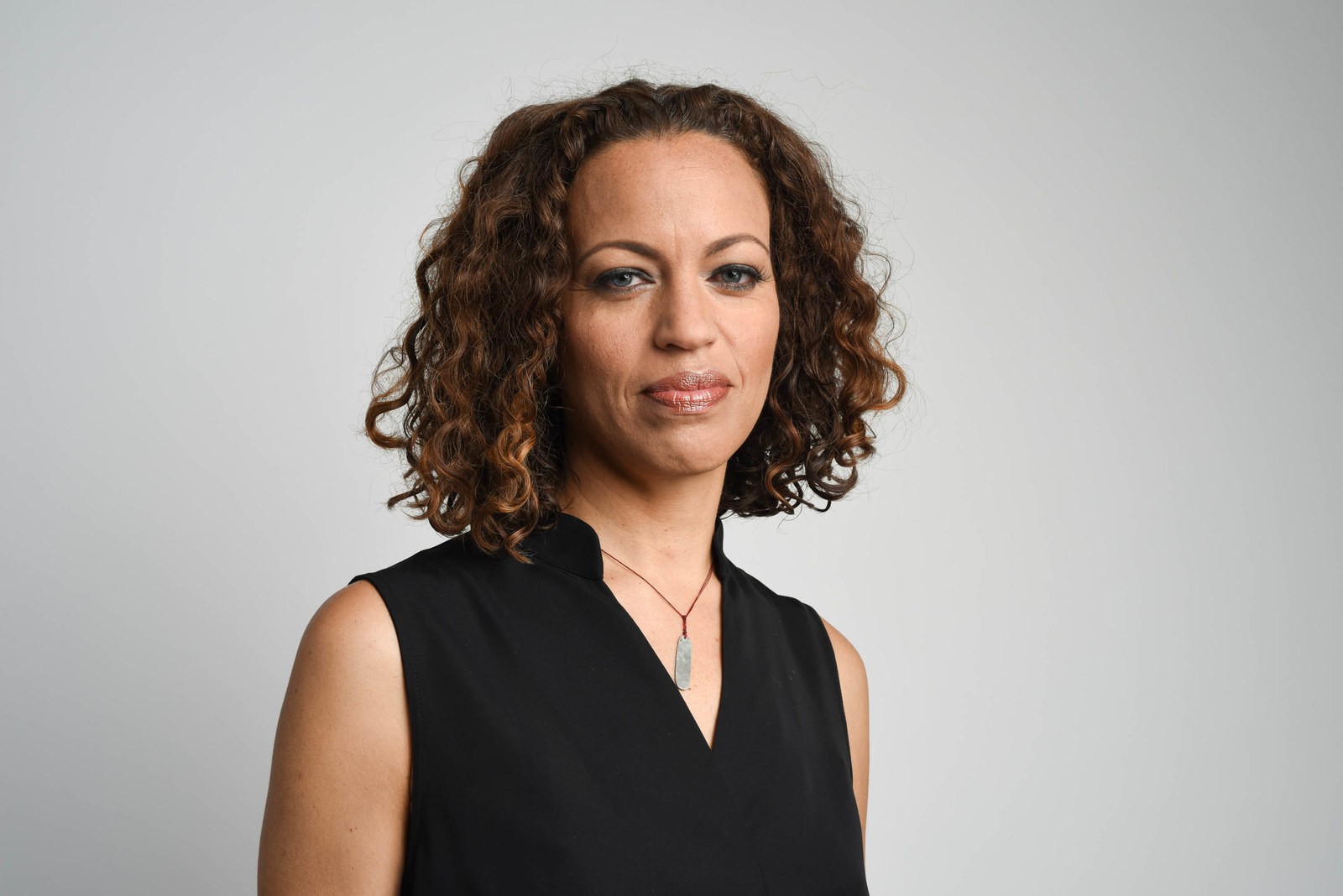 I have already had "the talk" with my 12-year-old son about the extra burden he bears in the face of pervasive injustice as a young black man in America. I must now have a different and equally disappointing talk with my 14-year-old daughter. I will have to sit down and explain to both of my kids that even though our society enables sexual violence, they must always call out bad behavior and protect the vulnerable. I must encourage my children to be good people and to remain vigilant in a world that excuses bad behavior by powerful men. I must discuss this with my kids, because what happened last week in Washington is not a political problem. We have a cultural problem.

The eagerness of the all-male Republican judiciary committee to advance Brett Kavanaugh echoes the zeal with which Michael Ian Black and Michael Che breathlessly sought a path to redemption for fellow comedian Louis C.K. Defaulting to the way things used to be is especially seductive for privileged members of society, which is why real allies are so important and so hard to find. Jeff Flake's fleeting gesture of support for Ford mimics the indifference of my former colleagues in the music industry, many of whom fashion themselves as woke progressives. I can count on one hand the number of friends from the music industry who have reached out to me following the revelation of my assault at the hands of one of their esteemed peers, and my account of chronic sexual harassment by another music mogul, Antonio "L.A." Reid.
One music industry friend recently appeared on MSNBC praising the #MeToo movement. He proclaimed himself an ally of survivors and recoiled at the way Ford has been mistreated. Interestingly, that so-called ally hasn't contacted me once since I broke my silence. He is not alone. Very few people in the music industry have reached out to me since I called out two of the most powerful men in our profession. Channeling Jeff Flake's furrowed brow, this music industry friend of mine said all the right things on television about Ford, a Silence Breaker he's never met, but he has said nothing to me, the Silence Breaker he's known for more than 15 years.
The same is true of the six female music executives who wrote a letter last February rebuking Neil Portnow, the head of the Grammys, in support of the #MeToo movement. I happen to know more than half of the women who signed that letter, but not one of them has been in touch with me. I stuck my neck out in order to flag this problem in the music industry, but no senior record executive, male or female, has bothered to include me in a conversation about the solution. My initial hope that one of the six most powerful women in the industry might, by virtue of their gender, respect my voice as a sexual abuse survivor was as misplaced as the hope that Susan Collins would vote no on Brett Kavanaugh.
I say this not to grind an axe with anyone in particular but to underscore a larger phenomenon. When otherwise decent people turn a blind eye, rape scales and becomes rape culture. After a year of swooning theatrically at our salacious #MeToo stories, the so-called allies of survivors remain ensconced in their respective comfort zones, and the system marches on, not bending toward justice but craning with all its might toward the status quo.
I do not regret breaking my silence, but the past 10 months have been hard. Grieving is heavy, and this past week has been almost unbearable. My heart breaks as I imagine a college senior in her dorm room watching Christine Blasey Ford like I watched Anita Hill. Pleased with himself for muting another woman's voice, Mitch McConnell stood in the Senate gallery weeping tears of joy. I watched the spectacle on my television just like I'd watched Anita Hill 27 years ago, and I joined the anguished women screaming at the injustice of it all.
Drew Dixon is a graduate of Stanford University and Harvard Business School. She is a former vice president of A&R at Arista Records and a former director of A&R at Def Jam Records — and in December 2017, she broke her silence about sexual harassment and assault.


A year after #MeToo became a household name, BuzzFeed News is bringing you stories about how far we've come, who's been left out, and where we go from here.

Read more here

.