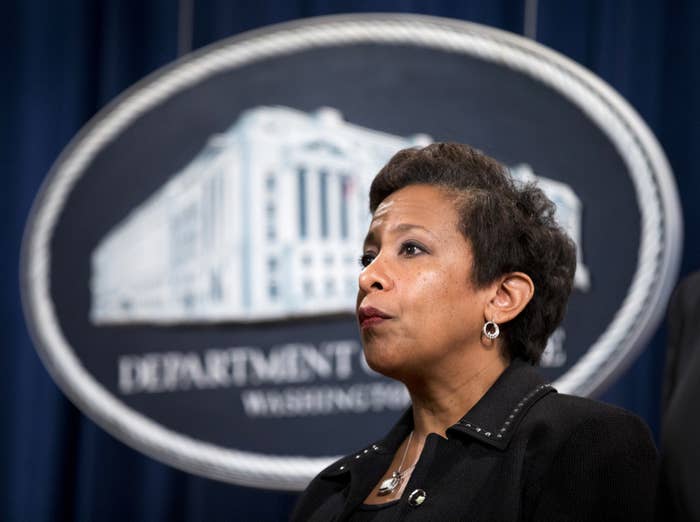 On August 21, a federal judge in Texas temporarily blocked the federal government from enforcing guidance and rules — based on Title IX of the Education Amendments of 1972 — that protect transgender students in public schools.
That decision did not go as far as Texas and 11 other states behind the lawsuit wanted. They had requested a preliminary injunction that also would suspend policies and guidance under Title VII of the Civil Rights Act of 1964 that protect transgender workers.
But the judge's order didn't mention Title VII or workers — just Title IX and schools.
That might seem to settle the matter: The government cannot enforce its guidance in schools or in litigation resulting from that school guidance, the thinking goes, but it could enforce its rules when a transgender employee alleges discrimination in a workplace.
But now, more than a week since US District Court Judge Reed O'Connor issued his order, there is growing uncertainty about how the federal government will proceed.
At the heart of the problem, according to Ezra Young, a staff attorney at the Transgender Legal Defense & Education Fund (TLDEF), is that the language in Judge O'Connor's injunction could be read fairly broadly.
"It unclear as to which laws and agencies it attempts to enjoin enforcement of," Young told BuzzFeed News. "We believe clarification is needed."
Young said it is unclear if the Aug. 21 order applies to policies in schools or also workplaces.
For example, O'Connor writes that the injunction "shall be binding on Defendants" — and the defendants include agencies that deal with employment, such as the Department of Labor and Equal Employment Opportunity Commission.
In addition, O'Connor's order bans the agencies from asserting the "guidelines" carry weight in court in cases initiated after his order, but Young said it is unclear if those guidelines concern only policies in schools or also in workplaces.
Young said early Tuesday that he expected government lawyers to ask the court for "clarification as to which defendants are enjoined and which issues are covered by injunction — whether it is just Title IX or whether it goes further than Title IX."
On Tuesday evening, the Justice Department did file a file a notice asking for clarification, but only insofar as to ask O'Connor "to make it clear beyond any doubt that they are free to proceed" with a list of cases that the department determined are related to, but distinct from, the Texas litigation.
Detailing its view of the limits set by O'Connor in the injunction, Justice Department lawyers then state that they "believe that the cases listed … fall outside the scope of these prohibitions" — meaning that the department believes it should be free to continue litigating those cases.
On the larger question of the injunction itself, the Justice Department added in Tuesday night's filing that it "expect[s] to file a motion seeking relief with respect to the Court's preliminary injunction." It did not, however, give any timeline as to when it will do so.
BuzzFeed News earlier had asked the Department of Justice and EEOC, which oversees enforcement of civil rights law in workplaces, whether they would continue to investigate complaints from transgender workers and enforce their interpretation of Title VII.
The Justice Department did not answer the question, and the question of investigating new potential cases was not addressed in Tuesday's filing.
A spokesperson for the EEOC, Kimberly Smith-Brown, did respond, but only said that the agency "is currently reviewing the [judge's] order and assessing its implications."
That evasion is at odds from the EEOC's outspoken positions over the past several years. It first found that Title VII's ban on sex discrimination prohibits transgender discrimination in 2012, then later expanded that specifically to include such things as restroom usage.
But Paul Castillo, a lawyer for Lambda Legal, which had filed a brief in the case supporting the transgender protections, told BuzzFeed News that his view of O'Connor's order is that the agencies can still enforce rules for transgender workers.
"The judge's order doesn't stop them from investigating and and processing complaints under Title VII," he said, adding that the EEOC "can continue business as usual."
The Texas Attorney General's Office, asked about the scope of the judge's order, also said it only directly concerns schools, governed by Title IX. "This order does not address Title VII," said spokesperson Kayleigh Lovvorn. There could, however, be an effect on workplace cases, she said, because courts consider case law interpreting Title IX when evaluating a case concerning Title VII. "Thus, the injunction will impact Title VII adjudications."
The EEOC has been at the legal vanguard to argue that existing civil rights law protects transgender people. In the past four years, it has accepted complaints and filed litigation against employers that it found discriminated on the basis of gender identity. And in 2014, then-Attorney General Eric Holder said the Justice Department would maintain the same position in its litigation.
If the EEOC is halting that work for now, the impact could affect cases between two private parties — not just those cases that rely on government participation. This is why: Before a worker can sue an employer under federal civil rights law, the agency details, he or she must first file a complaint with the EEOC and obtain a "Notice-of-Right-to-Sue" letter.
Asked if the EEOC would continue, in the wake of the Texas court ruling, to accept complaints and issue right-to-sue letters to workers alleging gender-identity discrimination so those workers could pursue lawsuits on their own, Smith-Brown did not comment.
Young, the TLDEF attorney, said, "Our understanding is that the EEOC, like the other defendants in the litigation, is seeking clarification on what the injunction means. That is very likely why they are declining to answer questions about the right-to-sue letter."