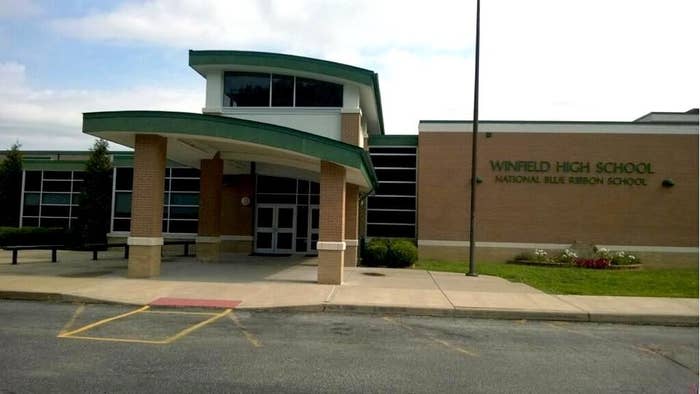 In a course reversal, students at Winfield High School in Putnam County, West Virginia, will be getting a gay-straight alliance.
Despite requests to form a student-led club that would promote LGBT awareness, Winfield High School principal Bruce McGrew initially had told the Charleston Gazette last week that no teachers were willing to sponsor the group at his school. Additionally, he said that "if you bring attention to that sort of thing, it's going to create bullying."
Over the weekend, however, the dynamics shifted.
"Students came in Monday, and Mr. McGrew said, I have since been approached by a sponsor, so now you can have the club," Putnam County Schools spokeswoman Rudi Raynes told BuzzFeed News. She said Jeff Haught, the school's show choir director, will sponsor the club. She says Mr. Haught's class "is like a glee club."
The change came after students at the school, which has 800 students in a town of 2,300, launched a Change.org petition aimed at McGrew. "The Equal Access Act (1980's) requires public schools to treat all extracurricular clubs fairly," the petition said. "This club is not being treated fairly, and it should be approved."
Winfield High School's website lists 11 other officially sanctioned clubs, including Christian Teens, Fuel Bible Club, and a Military Club.
Raynes said McGrew had balked a gay-straight alliance solely because it lacked a sponsor on faculty. She says a previous potential sponsor had to take maternity leave.
As to the principal's comments that a gay-straight alliance would create bullying, Raynes said, "Everyone is entitled to their personal beliefs. I can't speak for Mr. McGrew. We have to set aside personal beliefs and go with the law of the land. Our school district is very open to all the preferences of our students." She added that district officials do not believe a gay-straight alliance would make students the target of bullying.
An update to the Change.org petition says, "GSA Club is a go!! ... Thank you for all your support!!!"
BuzzFeed news reached out to McGrew and two Winfield High School students for comments. They did not return calls before we published this story.