This is Mara Keisling. She is the executive director of the National Center for Transgender Equality and a transgender woman.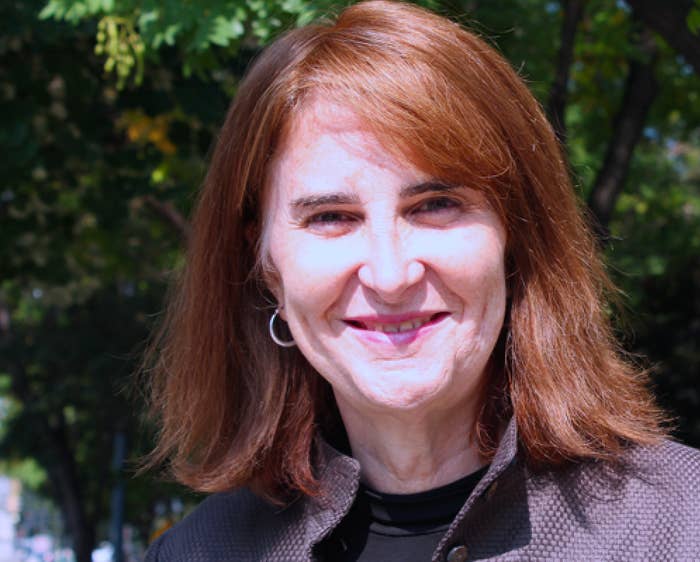 This week, Keisling is in Raleigh, North Carolina, protesting a recently passed state law that, among other things, bans transgender people from using restrooms in government buildings that match their gender identity.

This is Gov. Pat McCrory, a top proponent of the law. He has argued that the bathroom provisions are necessary to maintain public safety.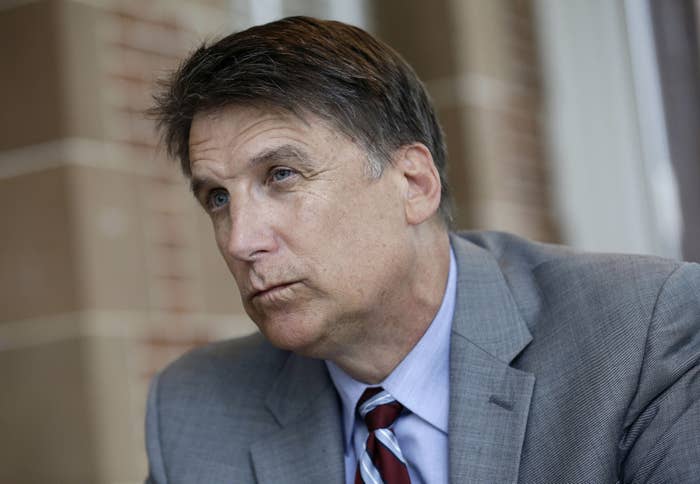 McCrory has repeatedly said that banning transgender women — whom he calls "men" — from women's bathrooms protects women and girls from predators.

During Keisling's visit to the state capitol on Monday, she joined several other activists who stopped at the governor's office advocating for the law's repeal. And like others in the capitol, she had to make another stop.
Keisling used the women's restroom at the governor's office and posted this photo on Facebook.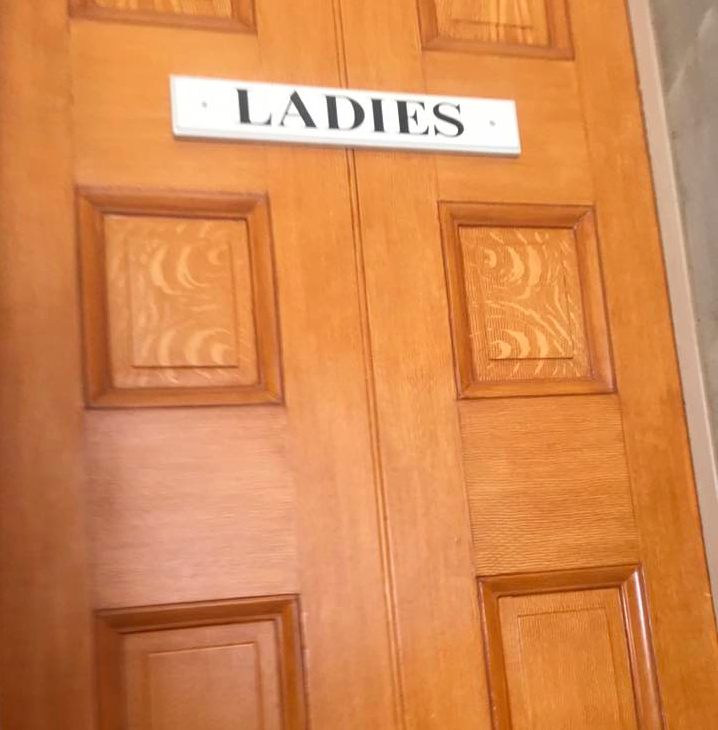 "I used the women's room in the governor's office," she wrote in a post. "Governor McCrory can't even enforce his law in his house."
Reached by phone, Keisling told BuzzFeed News, "I was a guest of the state of North Carolina, so guests get to use the bathrooms."
"It was uneventful," she explained. "No one was bothered, because when I go to the bathroom, I do my business, I mind my own business, and then I go about my business."
Women saw her enter the restroom without showing any concern, Keisling said, and a state police officer nearby also didn't speak up. Keisling said she told a group of about 20 people in the capitol rotunda what she had done — while the officer stood in immediate earshot — but the cop did nothing.
"They are not even enforcing this stupid law in state office buildings, which is where it applies," she said, adding that "they can't enforce this."
According to the law, restrooms in government-run buildings may only be used by those with a corresponding sex on their birth certificate at the time of birth.
"How many tourists and lobbyists carry their birth certificate when they go to capitol?" Keisling asked. "If they are going to check my birth certificate, they damn well check everybody's birth certificate. And if they check my anatomy, they have to check everybody else's. That is how this country works — laws have to be enforced equally."
Keisling was with a group from the NAACP delivering proposed legislation that would repeal the state's anti-LGBT law, which also prevents cities from raising the minimum wage or from passing new nondiscrimination ordinances.
The state has been sued in federal court over the law, dozens of businesses have asked state officials to repeal it, and numerous businesses have canceled ventures in the state.
Keisling said that protests, attended by thousands, were held on Monday to urge lawmakers to repeal the law — the first day the legislature convenes for its spring session. LGBT groups said they delivered petitions signed by more than 150,000 people asking for the law to be reversed.
Keisling, on the left, delivered petitions.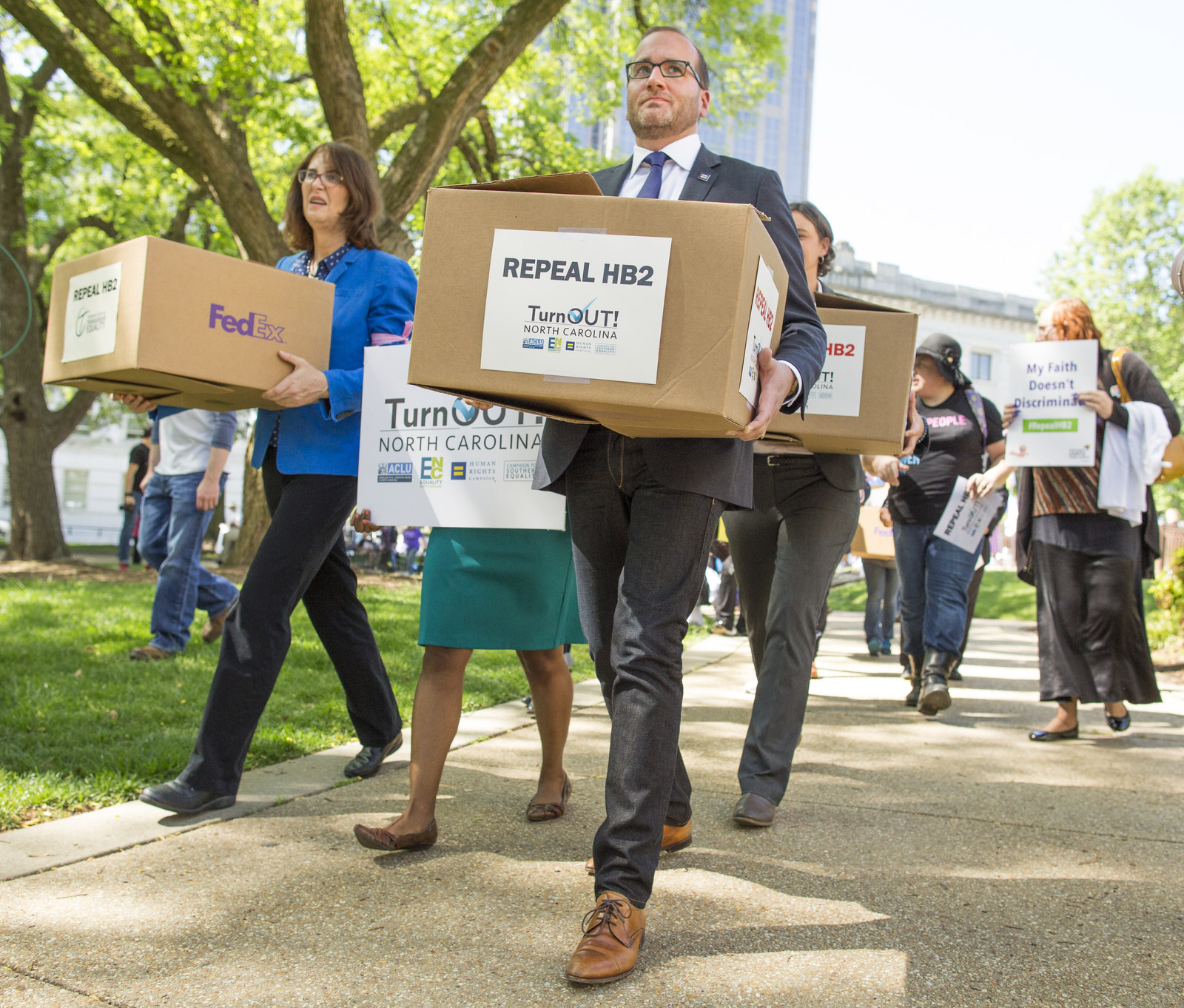 In a press release, McCrory's office has said LGBT groups misrepresented the number of petitions delivered to his office on Monday.

But McCrory's office did not respond to BuzzFeed News' request to comment on how it would respond to Keisling using the women's restroom — and if they would pursue enforcement action.
"Right now it is apparent that the governor doesn't have any political power," Keisling said. "He doesn't know how to lead his way out of this mess he created."
UPDATE:
Keisling was arrested with other protesters holding sit ins at the state capitol on Monday evening, a spokesperson for the National Center for Transgender Equality told BuzzFeed News. There was no indication her arrest was linked to using the restroom.
A reporter for the Charlotte Observer said on Twitter that 54 people were arrested.