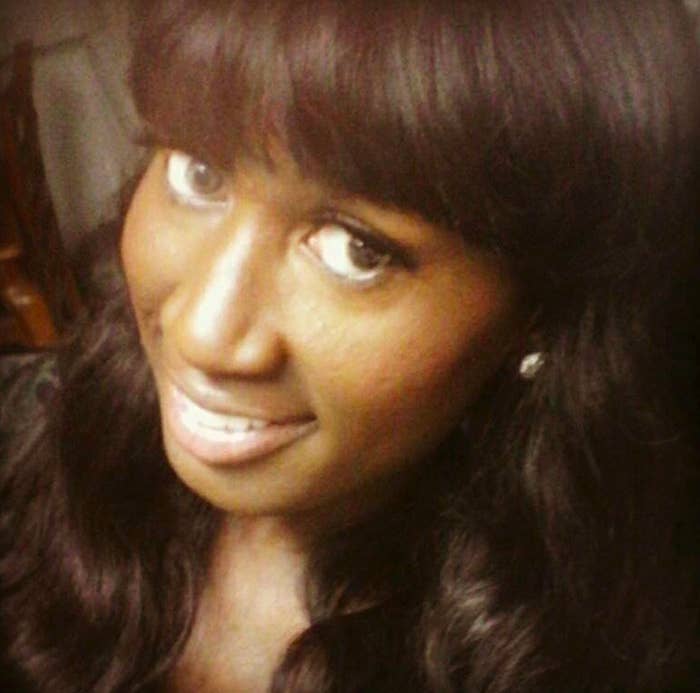 India Clarke, 25, was found dead on Tuesday after suffering blunt force trauma to the upper body, according to police in Tampa, Florida, who described the killing to BuzzFeed News as a murder. Clarke is the ninth confirmed transgender woman of color killed in a homicide this year — marking the latest in a trend of homicides that anti-violence advocates are calling an epidemic.

The Hillsborough County Sheriff's Office, which is handling the investigation, has not identified a suspect and is asking for the public's help.
However, law enforcement and media have consistently misgendered Clarke — by describing her as a man in a dress, using Clarke's former male name, and using male pronouns. And while trans women of color appear to be killed at disproportionately higher rates than most populations, police don't believe gender identity is a factor in this case. Rather, police told BuzzFeed News, Clarke's "history of prostitution" may appear to have played a role, but they have offered no evidence that sex work was a factor in the homicide.
"We are not going to categorize him as a transgender. We can just tell you he had women's clothing on at the time," Detective Larry McKinnon, a spokesman for the Hillsborough County Sheriff's Office, told BuzzFeed News. "What his lifestyle was prior to that we don't know — whether he was a cross dresser, we don't know."
Initial calls to 911 descibed the victim as a woman but a medical examiner later identified her as male, McKinnon said.
"He is a male," McKinnon continued. "I can't tell you he is a female."
In her Facebook profile, however, Clarke identifies as a woman, uses female pronouns, and presents as female in all her photos.
A candlelight vigil is scheduled for Friday at 8 p.m. in Lykes Gaslight Square Park.
LGBT anti-violence organizations have long warned that misgendering transgender victims and quickly downplaying gender identify as a factor in investigations can alienate people who know the victims and who could provide tips that identify a suspect.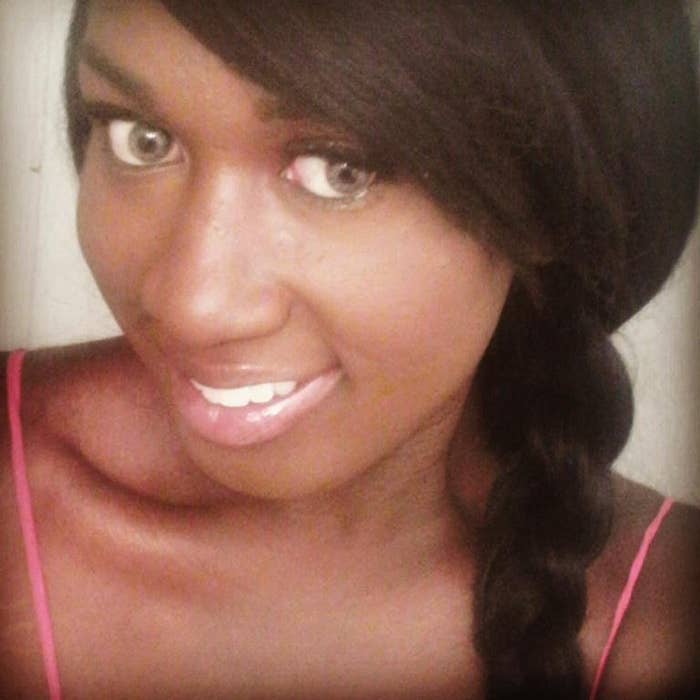 "India Clarke's death is a tragedy that is made worse by egregious misgendering by local police and media," Chai Jindasurat, who coordinates programs with the National Coalition of Anti-Violence Programs (NCAVP), told BuzzFeed News on Wednesday.
"We are encouraged to see local law enforcement looking to the community for leadership," he continued. "However, asking for the community's help needs to start with naming India Clark correctly, not misgendering her, and not speculating on information about her that is irrelevant to her current circumstance."
But Detective McKinnon said identifying Clarke as female could confuse members of the public who are looking for missing women — he did not elaborate on how identifying Clarke as male could confuse people who knew her as female. "We would hope that people would have the decency to come forward rather than worry about semantics about how we label someone at this point of investigation," he said, adding Clarke could be identified as transgender as the investigation proceeds.

Homicides of transgender people have been unusually high in 2015. In June, Mercedes Williamson became the ninth confirmed transgender person killed in a homicide this year in the United States. BuzzFeed News has not identified Williamson's race.

Last year, 11 transgender women of color were killed; just over halfway through 2015, nine transgender women of color have been confirmed killed in homicides, including Clarke.
While hate-motivated violence against LGBT people dropped 32% overall in 2014 compared with the previous year, hate-motivated violence against transgender people rose 13%, according to a report released in June by the National Coalition of Anti-Violence Programs.
Media has received backlash on social media for referring to Clarke as man.
A news segment that aired Tuesday on WTSP referred to Clarke as a man; reporter Eric Glasser said Clarke's mother said her child "was different but loved to laugh." Clarke's mother referred to her child using male pronouns. WTSP noted, however, that Clarke has dressed almost exclusively as a woman for two years.

WTSP also reported that Clarke had "a prior arrest in 2013 for prostitution while posing as a woman," but presented no evidence linking sex work to her homicide.
Officers say they responded to a 911 call about a woman's body in a park on Tuesday morning at roughly 9:00 a.m. "There was, what appeared to be, a deceased female laying on the ground next to the basketball courts," according to a statement issued by the sheriff's office. The statement says officials "confirmed that the victim exhibited obvious signs of homicidal violence to the upper body and that the victim was a male dressed in women's clothing."
Police and media misgendering transgender homicide victims has been particularly common in the South, where news outlets this year have noted a victim's past records for minor criminal offenses without linking them to the cause of death.

In Clarke's case, Detective McKinnon told BuzzFeed News police "don't have any indication" that Clarke' s gender identiy was a factor in the homicide. Asked why not, McKinnon said, "Because of his prior prostitution and drug activity, we feel this may be more related. There were other circumstance around the crime scene that I am not at liberty to discuss that leads us to believe this is more related to drugs or prostitution ... There is absolutely nothing to indicate any other motive at this time."
"We are taking it as a murder investigation and we are going to be very aggressive about determining who did it and put him in jail," he said.
Jindasurat, from the NCAVP, said, "We must honor India Clarke, and all of the transgender women, especially trans women of color, killed in this epidemic by supporting the leadership of transgender women, public awareness and respect campaigns, speaking out against this violence, and protecting transgender people from harassment and discrimination"