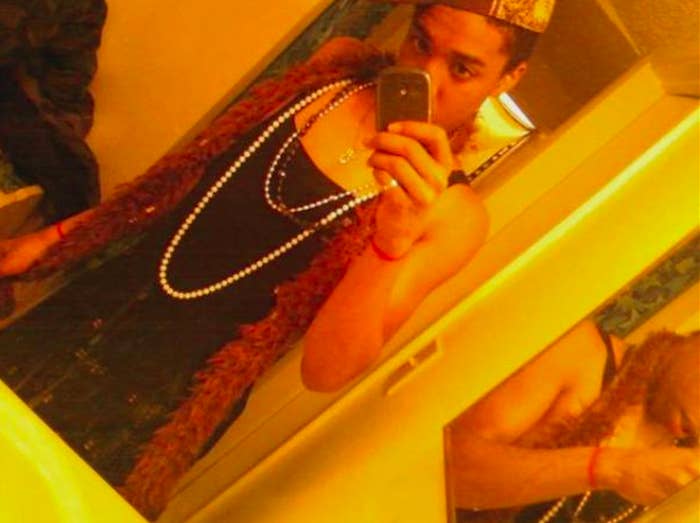 Shade Schuler, 22, was found dead in a vacant field in Dallas, Texas, in late July, and detectives announced this week they are seeking tips for information about the homicide, officials at the Dallas Police Department told BuzzFeed News.

Schuler appears to have died from a gunshot wound, said police, who have not identified a motive in Schuler's killing.

As news of the homicide came to light in recent days, Schuler's death has concerned transgender advocates, who are holding a vigil on Monday to honor Schuler as a "trans woman of color whose life was taken far too soon."
Schuler appears to be the 11th transgender person of color killed in a homicide in 2015 — and the 13th transgender homicide victim overall this year — marking the latest death in a trend that anti-violence advocates are calling an epidemic.
Nell Gaither, president of the Trans Pride Initiative in Dallas, has been following the killings around the country, but she was "shocked that it was here," she told BuzzFeed News. "When it happens where you live, it has a bigger effect."
Most recenty, Amber Monroe was found dead in Detroit, Michigan, on Aug. 8.
"We are extremely alarmed by the killing of Ms. Shade Schuler, the fourth transgender woman that we know of who has been killed since the end of July," Chai Jindasurat, Co-Director of Community Organizing and Public Advocacy at the New York City Anti Violence Project, said in a statement. "In all of 2014 we documented 12 homicides of transgender women in the U.S. We have alarmingly already surpassed that number in 2015 — and it is only August."
While hate-motivated violence against LGBT people dropped 32% overall in 2014 compared with the previous year, hate-motivated violence against transgender people rose 13%, according to a report released in June by the National Coalition of Anti-Violence Programs
It is unclear that Schuler identified as a woman full-time. A MySpace page for a Shade Schuler of Dallas includes photos of what appears to be the victim presenting as primarily as masculine, and sometimes feminine.
At the time Schuler's body was found, Schuler appeared to be presenting as female. A press release from Dallas police said Shuler was wearing a wig, a tube top with straps, and false fingernails with what appeared to be diamond studs on them with pink tips.
Dallas police did not answers questions from BuzzFeed News about whether Schuler's gender identity may have been a factor in the homicide; police have referred to Shuler exclusively as male.