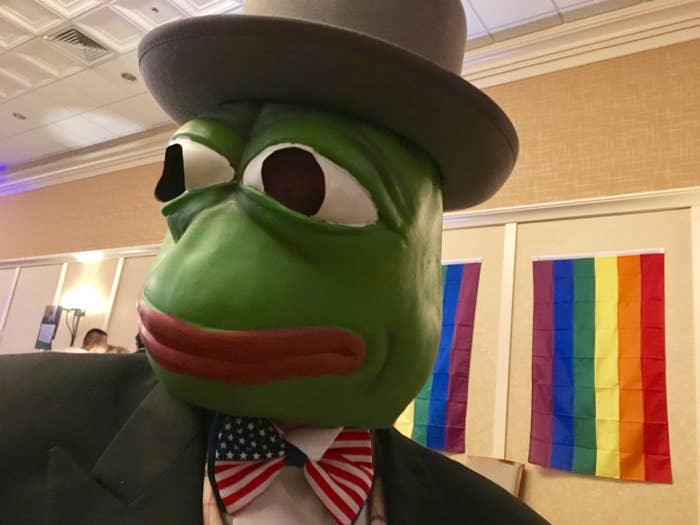 Gay Republicans have been around for decades, often, they'll tell you, feeling maligned by liberals or invisible. But with Donald Trump's victory and inauguration, they wanted to dance. They wanted to be seen. They wanted to dress up like Pepe the Frog.

About 200 gays and lesbians ate crab cakes and clinked cocktails to toast Trump's inauguration at a gala on Friday night outside Washington, DC, where they rejoiced a growing sense of freedom to come out of the political closet.
David Yontef, a talent recruiter for an ad agency in New York City, said all his friends assumed that gay men like him voted for Hillary Clinton.
"In New York City, people don't even assume that I would vote for Trump," he told BuzzFeed News, saying his friends tried to console him after the election. "As a gay Republican, I feel that Trump is the dream candidate. But coming out as a Trump fan is like coming out a second time."
He attended the Gays for Trump DeploraBall with his friend Trae Reinart, who traveled from Texas for the ceremonies.
"After the inauguration," he said, "we thought we might as well do something gay."
And gay it was: Ariana Grande and Whitney Houston songs were on blast, disco lights flashed, and there was an open bar.
There was also a mask of Pepe the Frog, the meme that was co-opted by the alt-right and ultimately deemed a hate symbol by the Anti-Defamation League.
One of the organizers of the event, Robert Luke Antonek, said gays are having their moment in Republican politics.
"A validation that gays and lesbians are equal in our own party is worthy of singing from the rooftops, it's worthy of a celebration," said Antonek, who coordinated the event in Potomac, Maryland. He said Trump affirmed LGBT people in his speech at the Republican National Convention last summer.
"Trump is the head of the party today," he added. "Liberals have harassed us for what we believe. This event shows how diverse we are."
Progressives should write off gay Republicans at their own peril, added Michael Baker, chairman of the Texas state affiliate of the Log Cabin Republicans, the nation's best-known LGBT conservative group. The Republican Party is coming around on LGBT issues, he said, and fellow conservatives deserve credit.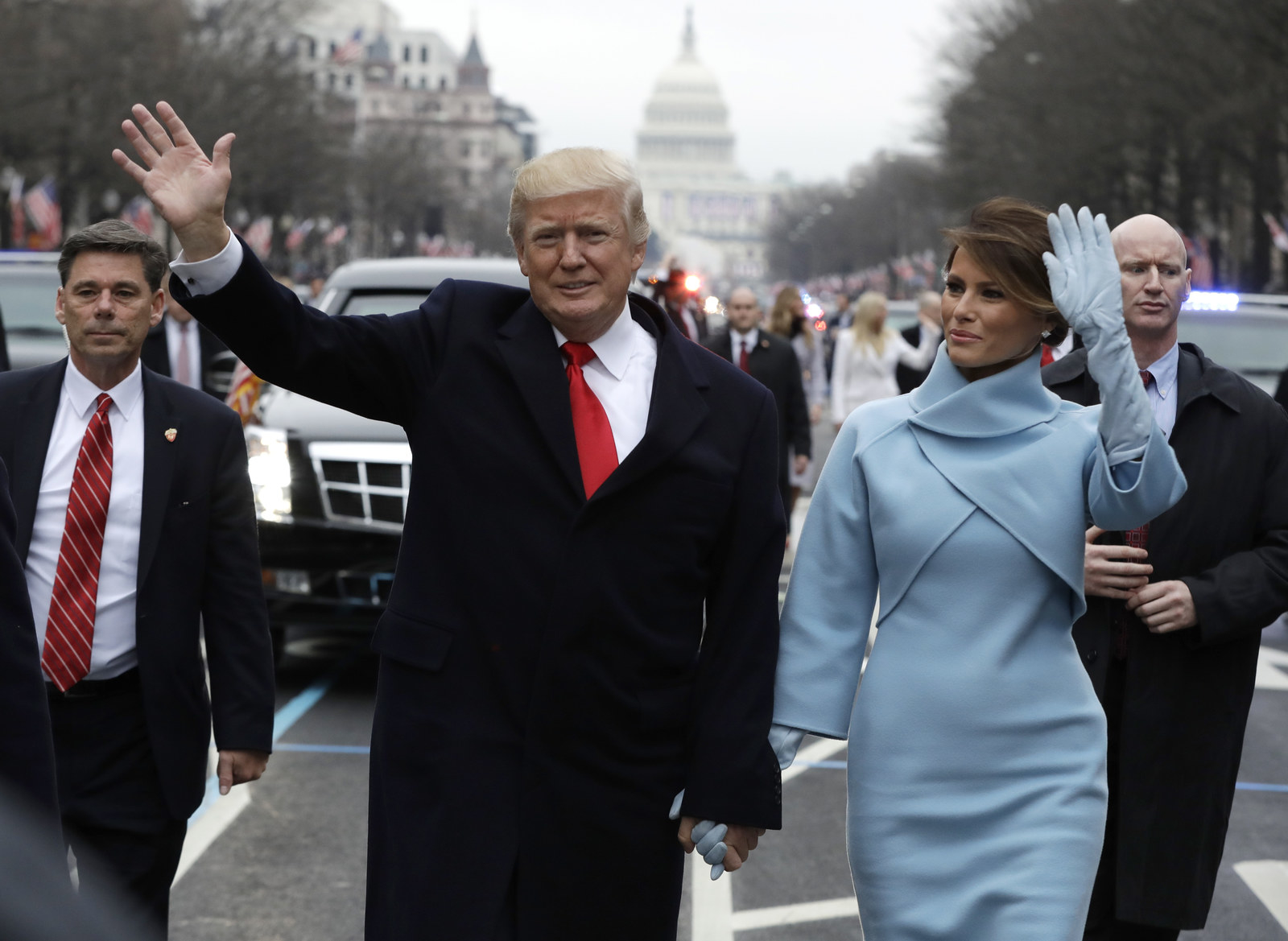 "Republicans lawmakers will open the door for a Republican, not for a Democrat," said Baker, who said he met with two members of Congress from Texas this week. "I am not a one-issue person and I think most gay Republicans are the same way. True diversity not just our skin color, but the way we think."
The ringleader of Gays for Trump, Peter Boykin, rallied the crowd during dinner: "Hillary sucks! She made it easy!"
But it wasn't necessarily a welcoming audience for transgender people. In an interview with BuzzFeed News earlier in the week, Boykin said he opposes transgender people using public restrooms that match their gender identity unless they have a certain appearance.
"I don't totally agree with the gender identity — I think it should be based on your looks at least," said Boykin, who lives in North Carolina, where a law restricting bathroom access for transgender people became a flashpoint last year. "If you feel like a female, you should at least look the part. If you look the part, you go
use that bathroom. It's just easier."