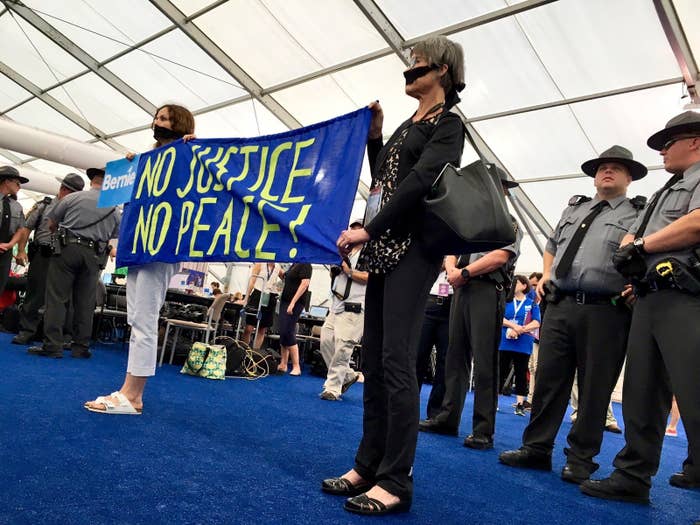 PHILADELPHIA — A spokesperson for a contingent of the Bernie Sanders supporters who stormed out of the Democratic convention on Tuesday compared their walkout to the March on Washington of 1963, a massive demonstration that served as a catalyst to passing landmark civil rights laws.

"The March on Washington was an example of a movement at a high point, and I'd say this is one of those," Shyla Nelson, a Sanders delegate from Vermont, told BuzzFeed News in an interview.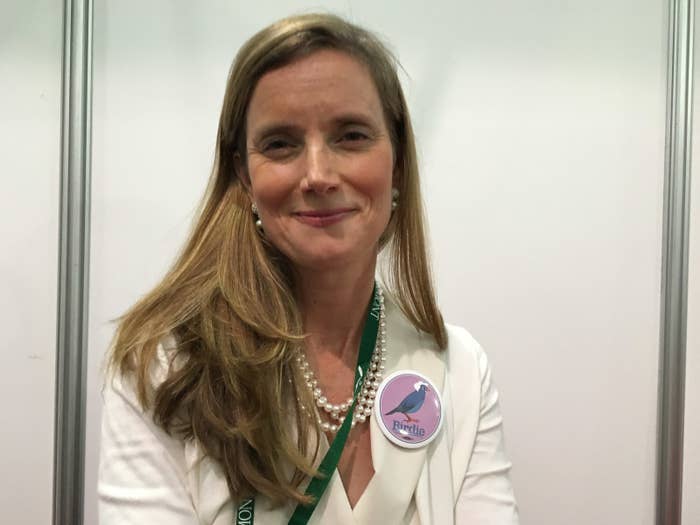 Nelson added that she believes the movement to elect Sanders and Tuesday's walkout from the Wells Fargo Center exhibited a "tipping point" in the movement for a more equitable country.
As it become numerically apparent that Clinton had secured the Democratic nomination on Tuesday evening, Bernie Sanders supporters filtered off the convention floor and into the halls of the Wells Fargo Center.
They chanted "Walk out!" — and then their chants shifted to include "This is what democracy looks like!" and later "Black lives matter!" Dozens of protesters gathered inside and around media tents populated by reporters. (The tents are located just outside the convention center.)
Dozens of protesters wore tape over their mouths. Nelson and other Sanders delegates said she had been selected to speak for the "silent" walkout. In an interview, Nelson said that other contingents of protesters had joined in, and not all the protesters were of the same effort.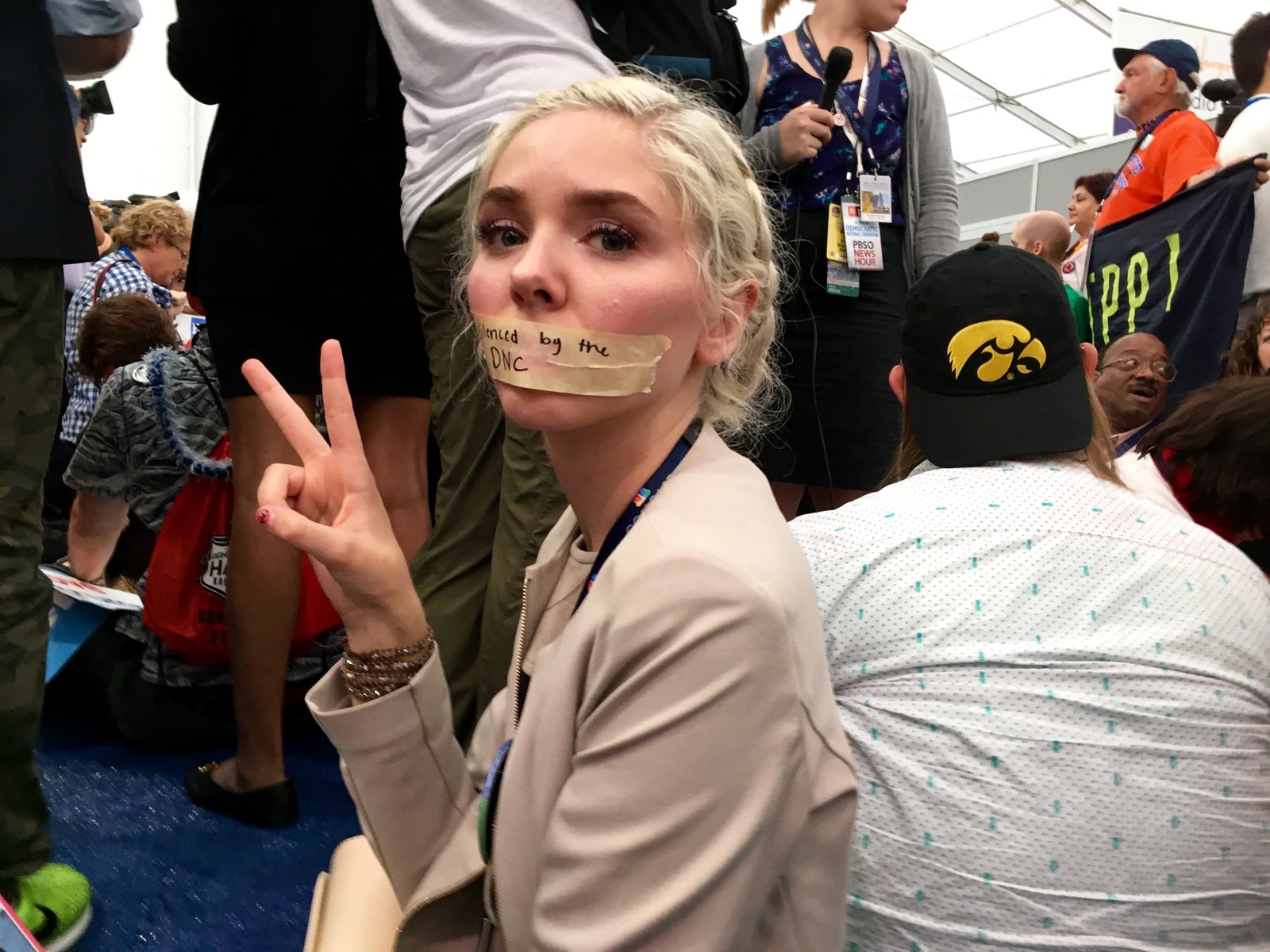 Asked by BuzzFeed News what the walkout sought to achieve, Nelson struggled to identify what, precisely, it was. "The fundamental difference between [Sanders and Clinton] is the sense of urgency to address the nation's crisis," she began.
Pressed for goals of the protest or hopes to reform the Democratic National Committee, Nelson said several planks "to democratize the party platform were shot down" by the party's platform committee.
The March on Washington for Jobs and Freedom, attended by roughly a quarter million people, was more than eight months in the planning. (The march had precise demands, including calls for higher minimum wage and better job training, along with voting rights and protections from discrimination for people of color.) It is widely considered a catalyst for the Civil Rights Act of 1964 and the Voting Rights Act of 1965.
The walkout Tuesday was organized on a concentrated timeline. Michelle Mahon, a Sanders delegate from Ohio, said news of the protest spread by word of mouth among delegates midway through the roll call over a period of minutes. Jan Kanagy, also from Ohio, said Sanders delegate planned the walkout during the roll call vote "like playing a game of telephone."
"It was in flux as the roll call was happening," Nelson said. Explaining why the protest was organized, she explained, "We don't think the voices of the grassroots, everyday Americans have been heard in this election."