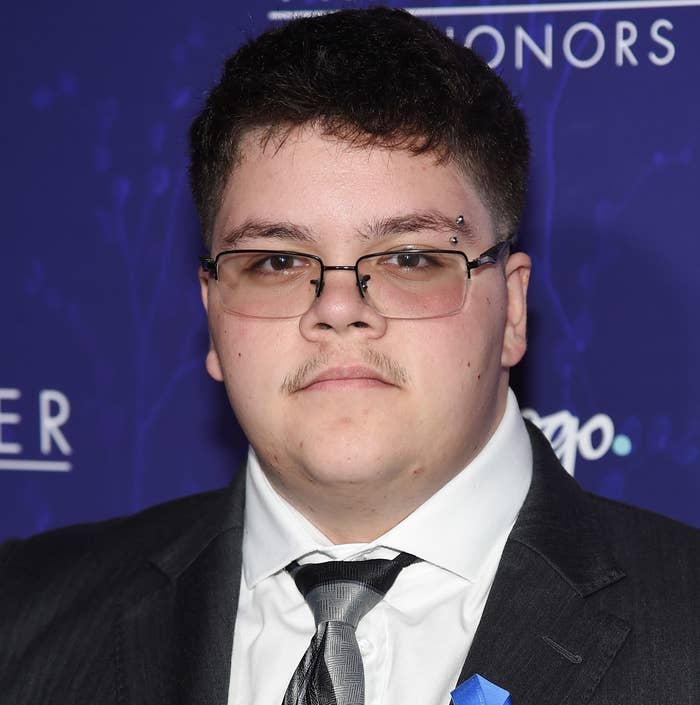 A transgender teenager in Virginia who rose to national attention with a case that briefly reached the Supreme Court has gotten another chance to beat his high school in court.

A federal judge ruled on Tuesday that Gavin Grimm's lawsuit against the Gloucester County School Board could proceed — and signaled that his claims likely will succeed.

The decision puts the nation's most prominent case over transgender student restroom rights back in the spotlight, while demonstrating — along with a handful of other cases — that transgender students can challenge their schools despite opposition from the Trump administration.

Judge Arenda Wright Allen's decision found that Grimm had raised valid claims under the Constitution's Equal Protection Clause and under Title IX of the Education Amendments of 1972.
Although the judge left open the possibility that the school could, theoretically, present facts at trial that could lead to a victory for the school district in the case, her language signaled that the facts, as presented by Grimm, would lead to a victory for the student in the case.

"After full consideration of the facts presented and the compelling scope of relevant legal analyses, the Court concludes that Mr. Grimm has sufficiently pled a Title IX claim of sex discrimination under a gender stereotyping theory," Wright Allen found in a 31-page opinion, ordering the parties to arrange a settlement conference.
On the constitutional issue, she added, "The Board's argument that the policy did not discriminate against any one class of students is resoundingly unpersuasive."

Grimm, now 18 years old, had sued the Gloucester County School Board in 2015 after officials banned transgender students from restrooms that match their gender identity. He won at the Fourth Circuit Court of Appeals, which had deferred to guidance from the Obama administration that said public schools must accommodate trans students with facilities that accord with their gender.
The school board appealed its loss to the Supreme Court, which agreed to hear the case, but after the Trump administration withdrew the previous guidance, the case was remanded to district court. Since then, the Trump administration's Education Department has said it will not investigate any transgender student restroom complaints.
Although Grimm's case had originally been heard by US District Judge Robert Doumar, a Reagan appointee who threw out the Title IX claim, Wright Allen, an Obama appointee, took a different view on the law.

She cited Supreme Court cases from the 1980s and '90s on sex stereotyping, and also noted that, since Grimm's case began, both district and appeals courts have held that public schools must give transgender students access to facilities that match their gender identity.

The school board had attempted to throw Grimm's case out as moot, but Wright Allen denied the motion.