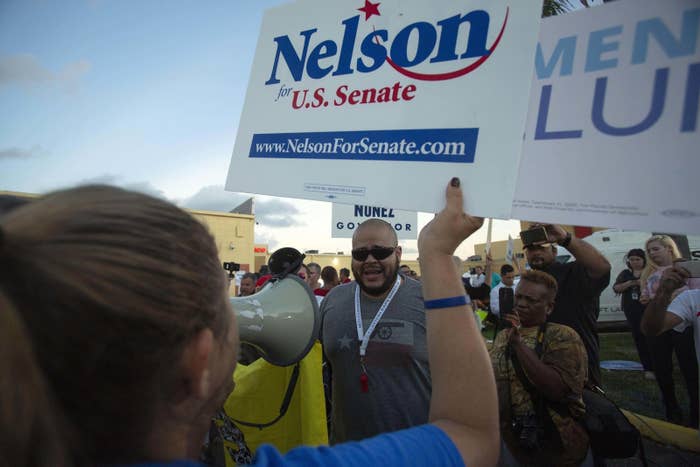 FORT LAUDERDALE, Florida — State election officials in Florida on Saturday ordered a statewide machine recount in three tight races, including contests for governor and US Senate, while at least one beleaguered local elections board continued to review ballots and lawyers for Republicans threatened to sue.

The post-midterm election battle in the state — notoriously riddled with disputed recounts — has become a lightning rod for conservatives and President Donald Trump who claim Democrats are trying to "steal" the election from Republicans who currently hold narrow leads in two races. Trump tweeted as much shortly after the recount was announced.


A point of growing contention was whether ballots counted by local officials for the first time on Saturday afternoon could be considered in the recount, thereby changing the election's final outcome. Under Florida law, noon marked a deadline for election local boards to submit unofficial results to the Florida Division of Elections.

County election officials were still considering some ballots into the afternoon — it's unclear how many, but in Broward County, officials tried to assess voter intent on two dozen ballots with confusing marks. And Republicans were alarmed that more votes could roll in.

Republican lawyers and campaign staffers have insisted votes counted past noon are invalid, but they could cite no state law for BuzzFeed News that says as much. If more votes are tabulated, particularly in Democratic-majority counties around Miami, Republicans could lose their increasingly tight lead.

Florida law requires a machine recount when a race's margin reaches 0.5%. A recount by hand is necessary when the margin is less than 0.25%.

The Florida Division of Elections reported two big races inside that margin on its website Saturday: the senate race that shows Republican Gov. Rick Scott just 0.15% ahead of incumbent Sen. Bill Nelson, and the governor's race results showing Republican Ron DeSantis 0.41% ahead of Democrat Andrew Gillum.
Gillum, who had previously conceded, told reporters after the recount was announced that it was important to count every vote in the state.
"Let me say clearly: I am replacing my words of concession with an uncompromised and unapologetic call that we count every single vote," he said. "And I say this recognizing that my fate in this may or may not change."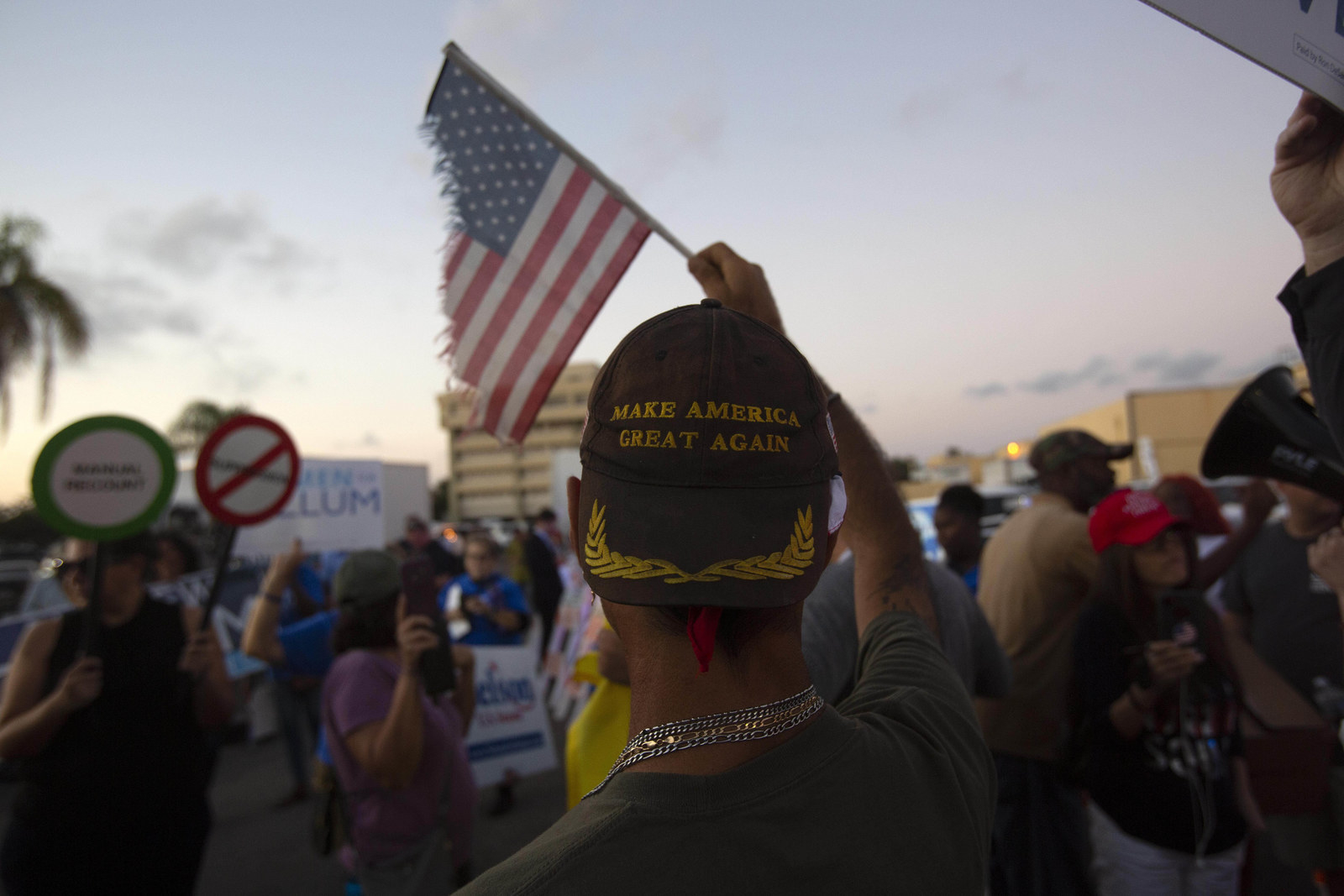 "The first unofficial set of returns for the U.S. Senate, Governor and Commissioner of Agriculture races has met the statutory threshold to trigger a machine recount," said a statement from Sarah Revell, a spokesperson for the Florida Department of State. "As required under Florida law, a statewide machine recount has been ordered by the Secretary of State."

The recount results are due to the state by 3 p.m. Nov. 15.

Meanwhile on Saturday afternoon, the Broward County Canvassing Board continued to review votes to determine "voter intent" in a largely urban, Democratic county that's been beleaguered by past election anomalies and accusations of malfeasance.

Leonard Collins, a lawyer for the Florida Republican Party, told BuzzFeed News that by continuing to review ballots after noon, the officials were breaking the law. "I think we will end up seeking an injunction — this cannot continue," he said, explaining that he would likely ask a court to intervene. "This meeting is improper."

Both Collins and Jessica Kopas, a lawyer for the Scott campaign, made motions at the canvassing board's meeting to stop considering ballots.

Collins and the Scott campaign cited a state law that says if local officials don't submit their results "by the time specified, such returns shall be ignored." But that statute sets a timeline of 12 days after the general election — which was still eight days later.

Asked by BuzzFeed News what law would block votes from being counted in the final results — even if they weren't sent the state today — Kopas declined to answer. "I stand by my objection," she said. "What we are here to do is keep a record."

Eugene Pettis, a lawyer for Broward County Elections Supervisor Brenda Snipes, told BuzzFeed News that the noon deadline for preliminary results did not stop officials from considering other ballots seemed valid when they conduct a recount.
On Saturday evening, Scott again declared victory in the Senate race, despite the results of that contest being well within the margin for a state-mandated recount.
"The people of Florida have spoken and I am so honored to have won a close but decisive victory," Scott tweeted. "I will fight for Florida every day as your next U.S. Senator. It's time Senator Nelson accepts these results and allows the state of Florida to move forward to a better future."

This is a developing story. Check back for updates or follow BuzzFeed News on Twitter.