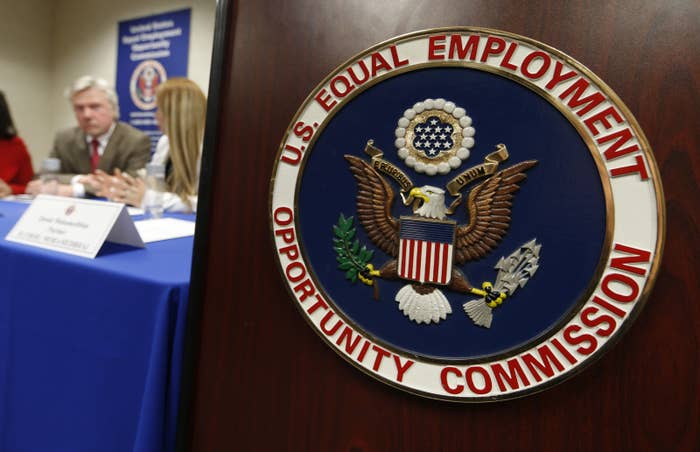 The federal agency that enforces anti-discrimination laws in workplaces told BuzzFeed News it "stands ready" to investigate complaints from transgender employees in North Carolina — where a new law bans transgender people from government building restrooms that match their gender identity.

That sort of restriction in workplaces is prohibited by federal law, said Chai Feldblum, one of five members of the Equal Employment Opportunity Commission (EEOC).
The agency held last year that banning a transgender employee from restrooms matching their gender in workplaces with 15 or more workers violates Title VII of the Civil Rights Act of 1964. Feldblum and another EEOC official told BuzzFeed News that federal law supersedes local and state laws.
Lawmakers in North Carolina vilified transgender women as male sex predators in discussions leading up to the passage in March of House Bill 2, which mandated that restrooms and other single-sex facilities may only be used by those with a matching sex on their birth certificate and repeals local LGBT nondiscrimination ordinances.

"Their claim will be taken, it will be investigated, and they will get help."
"I want workers to know that even though there isn't yet a federal Equality Act protecting them, even though there is not a state law protecting them, and even though city laws have been removed, they can walk into a federal agency called the EEOC," said Feldblum, who was nominated to her seat on the commission by President Obama.

"Their claim will be taken, it will be investigated, and they will get help."
The North Carolina restrictions, by applying to publicly run facilities, affect restroom access for transgender government employees.
North Carolina's state government says it is the state's largest employer, with approximately 130,000 employees. The state's restroom restrictions also apparently extend to city and local government facilities; BuzzFeed News was not able to to determine how many people are employed by local jurisdictions in the state.

Justine Lisser, a spokesperson for the EEOC, told BuzzFeed News that EEOC officials have discussed the issue of transgender rights with the agency's attorneys in North Carolina, adding, "Our staff there is well aware of the ramifications of the new state law and how our law supersedes it in the employment context."

"Not only do we stand ready to accept such charges," Lisser said, "we have filed lawsuits around the country on behalf of people discriminated against in employment due to their gender identity or transition."
Investigators may not wait long to hear a complaint.

Joaquín Carcaño, a transgender man who works at the University of North Carolina-Chapel Hill, may file a complaint with the EEOC for being banned from men's restrooms on campus, according to his lawyer at the American Civil Liberties Union.
"[The North Carolina law] clearly tries to force government employers in North Carolina to violate Title VII, and we are monitoring those violations across the state and are considering filing a charge on behalf of our client," Chase Strangio, an ACLU lawyer, told BuzzFeed News.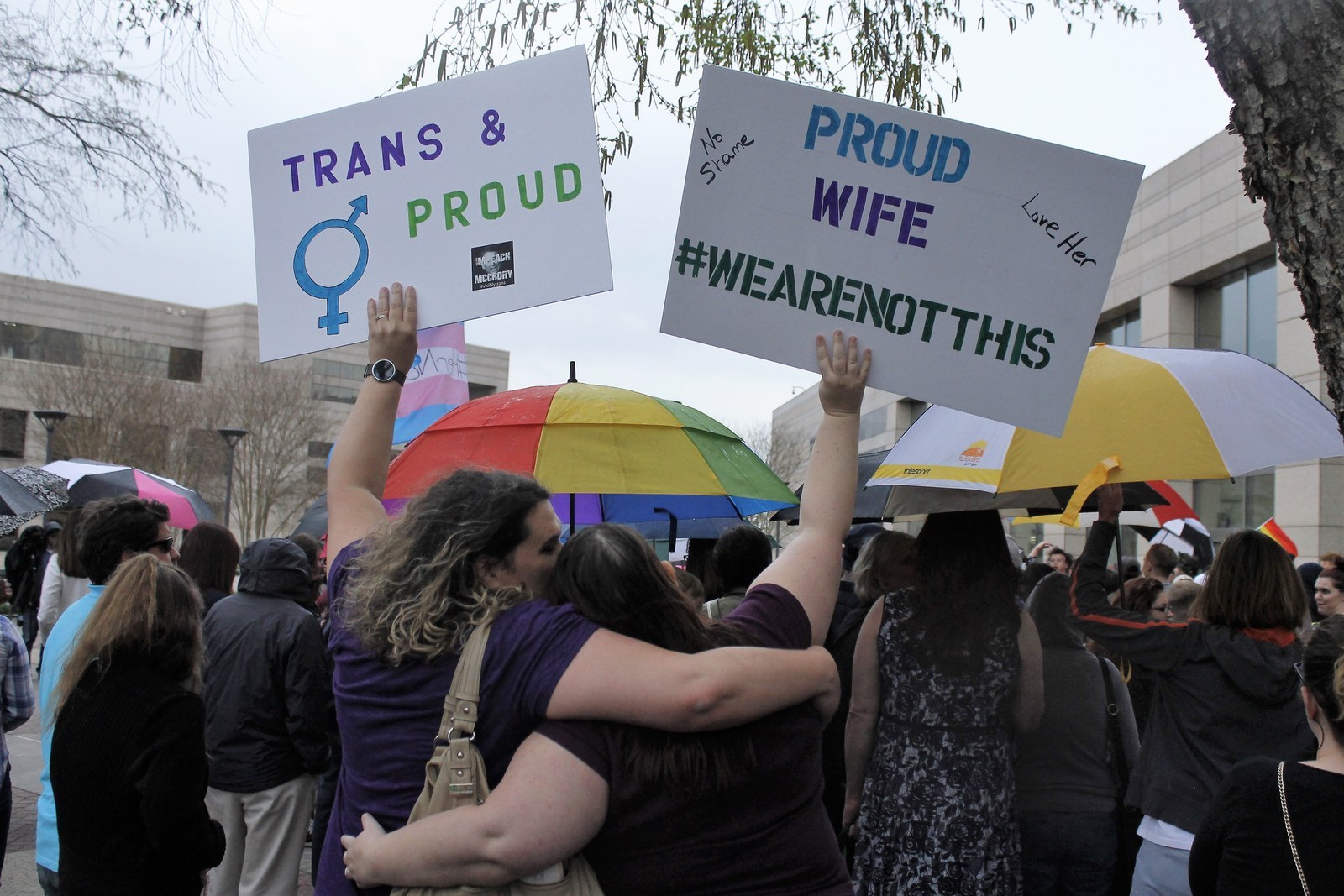 The ACLU currently represents Carcaño, along with several others, in a lawsuit that alleges the North Carolina law violates the Constitution and education-related civil rights laws; that suit does not specifically address employment discrimination.
The law affects a wide net, from education and judiciary facilities to universities and "any other political subdivision of the state." The latter term is not clearly defined in state law, but counties of North Carolina identify themselves as "political subdivisions" in official records, and a lawyer for the ACLU of North Carolina told BuzzFeed News the term is thought to encompass all counties, all cities, and all of their respective departments.
As such, transgender workers in a wide range of government employment — from park groundskeepers to public health workers — are banned from work restrooms that match their gender identity under state law.
Feldblum does point out, though, that there are limitations in how Title VII can be enforced.

Title VII bans discrimination on the basis of sex, and the EEOC, the Obama administration, and some courts have held that transgender discrimination is sex discrimination.
Although the EEOC investigates complaints of workplace discrimination involving public and private employers, if it finds reasonable cause for a lawsuit against a state or local government, it must refer the case to the Department of Justice's Employment Litigation Section. That section routinely sues local governments for allegations of discrimination on the basis of sex.

"We have not yet referred that sort of case [to the Justice Department] — because we have not had one — but there may be one of those from North Carolina," Feldblum said.
Asked how federal lawyers would handle such referrals, Dena Iverson, a spokesperson for the Justice Department, cited the Employment Litigation Section's policy for accepting EEOC cases.
She also referred to comments last week from U.S. Attorney General Loretta Lynch, who said, "The Department of Justice and the Obama administration is determined to ensure that transgender individuals can live the lives they were born to lead — fully, without discrimination and with the support of their community and their country."
On the day Mississippi's governor signed a bill into law that protects people who refuse services to LGBT people on religious grounds, Feldblum weighed in on Twitter, noting that Title VII trumps state law there, too. "Note to employers in Miss: Title VII does not allow individuals to discriminate on basis of sex bec of religious beliefs," she wrote.

Courts have not consistently upheld that Title VII's ban on sex discrimination includes anti-transgender discrimination in cases of banning restroom use — and to date, no federal appeals court has upheld that interpretation.
Nevertheless, Feldblum noted that district courts have done so, and the agency has negotiated numerous settlements with employers without lawsuits. This past week, Feldblum noted that the EEOC resolved 25 complaints alleging anti-trans discrimination that were brought to the commission in 2015.
"We are going to help a lot of transgender people get to use a restroom without ever having to see this inside of a court," she said.