Feds Ask For Clarity And Limits In Sweeping Transgender Court Decision
Government lawyers asked a federal judge in Texas to make clear that an August ruling to suspend rules and guidelines protecting transgender students does not apply to policies that protect transgender workers.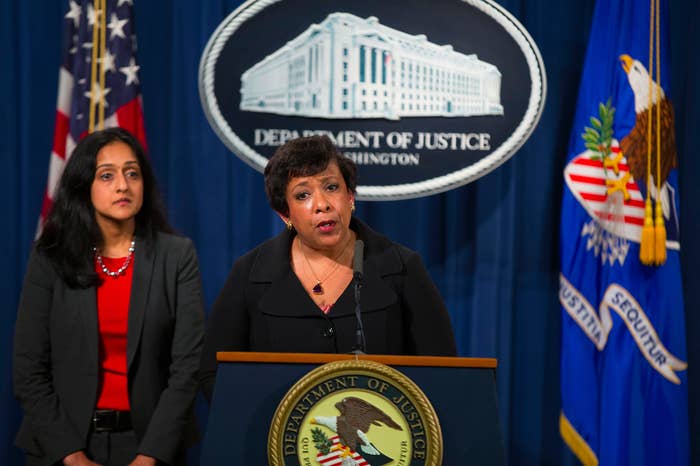 Last month, a judge in Texas issued a sweeping preliminary injunction that appeared to suspend the federal government's ability to apply guidelines that protect transgender students across the United States.

Yet in a brief filed Monday, the government indicated that it has concerns that the order may have an even broader effect — also suspending policies that protect transgender workers and others.
Lawyers for the Department of Justice are asking US District Court Judge Reed O'Connor for several clarifications of the order, including a request that he make clear that the decision explicitly apply to schools, not workplaces. Additionally, federal lawyers are asking for clarification that, within schools, the injunction only applies to facilities such as restrooms and locker rooms that have been at the heart of a legal dispute.

The issue, the government explains, is that the injunction as it is currently written "could be read to sweep far more broadly than the Court may have intended, to encompass a broad range of federal programs, responsibilities, and activities that are not at issue in this litigation, that were not the subject of any allegations of harm by Plaintiffs or findings of harm by this Court in support of the Preliminary Injunction, and that are not within the appropriate scope of preliminary injunctive relief."
The case stems from a lawsuit filed by Texas and 10 other states in May that allege the Obama administration overreached by issuing guidance that says existing civil rights laws, passed decades ago, also protect transgender workers and students from discrimination.
The states asked the court to suspend a number of federal agencies from using those guidance documents or enforcing those interpretations of the laws while the case proceeds.

But Judge O'Connor's preliminary injunction, issued Aug. 21, suspends guidance and enforcement of Title IX of the Education Amendments of 1972, which applies to schools — while not directly address enforcement of Title VII of the Civil Rights Act of 1964, which applies to workplaces.

Nonetheless, the injunction also states that it applies to all defendants in the case — which includes the Department of Labor and the Equal Employment Opportunity Commission (EEOC), which enforces civil rights laws in the workplace, but not schools.

"[O]ut of an abundance of caution," the government writes, "Defendants seek to confirm that the EEOC is not enjoined from conducting its investigatory and enforcement work as required by statute and to protect the rights of individuals alleging discrimination."
The EEOC has not answered questions from BuzzFeed News about whether it has been processing complaints of gender-identity discrimination after the August ruling.
On Aug. 30, the Department of Justice requested some clarity on the decision, but only insofar as asking O'Connor "to make it clear beyond any doubt that they are free to proceed" with a list of cases that the department determined are related to, but distinct from, the Texas litigation.
The government makes several other requests for clarity. Among them, it asks court to state that the preliminary injunction does not prevent the government from urging other courts to adopt its interpretation of Title VII and Title IX and that it does not apply outside the states named as plaintiffs in the lawsuit.
Download PDF