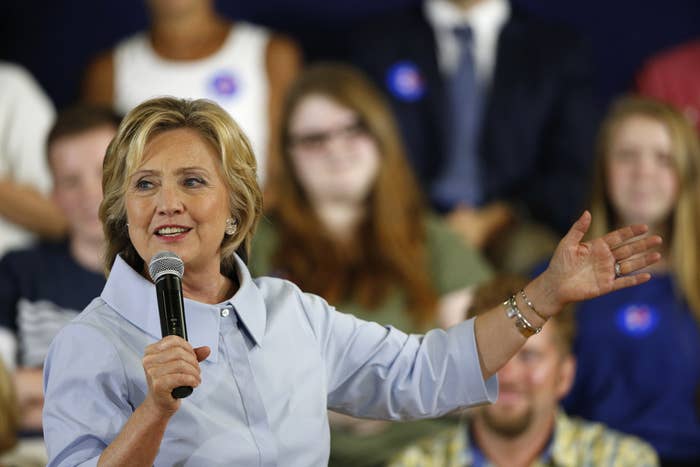 The White House, along with presidential candidate Hillary Clinton, expressed support Thursday for LGBT protections in Houston, Texas, that voters will soon decide whether to uphold.
The Houston Equal Rights Ordinance, known as HERO, has come under attack from those who say the protections go to far. Opponents of the law, passed by the City Council in 2014, have been pummeling the airwaves with an ad campaign deriding the law after successfully bringing the matter to a referendum in which voters will decide whether to uphold or overturn the protections.
With just days until the election, several high-profile people have weighed in, including Oscar-winning actor Sally Field.
On Thursday, Clinton tweeted her support for upholding the ordinance.
And in a rare move, the White House also weighed, although it stopped short of a full endorsement.
White House spokesman Jeff Tiller said that while the Obama administration generally does not take formal positions on specific proposal or initiates, "the president and vice president have been strong supporters of state and local efforts to protect Americans from being discriminated against based on who they are and who they love."
"We're confident that the citizens of Houston will vote in favor of fairness and equality," he added.
The HERO law bans discrimination against 15 classes of people — including racial minorities, women, people of faith, and LGBT people — in housing, jobs, and public accommodations.
However, activists with a group called Campaign for Houston — which is running the campaign to repeal HERO — has focused on LGBT people, particularly transgender women, who they consider men, being allowed to use public restrooms that correspond with their gender identity. In the process, they have deluged voters with commercials, phone calls, and mail that claim HERO would allow male sex predators to legally prowl women's restrooms in order to sexually assault young girls.
Activists, elected officials, and police in Houston all say that message is untrue — HERO would not legalize predatory behavior in bathrooms.
But with five days until the election, opinion surveys show the race is tightening.