Despite Loss In Court, Arkansas Still Fighting Same-Sex Parents Over Birth Certificates
A judge ordered the state on Tuesday to let three same-sex couples amend their children's birth certificates such that they would include both parents' names. But Wednesday morning, officials turned away two other same-sex parents, and later announced they would appeal the judge's decision.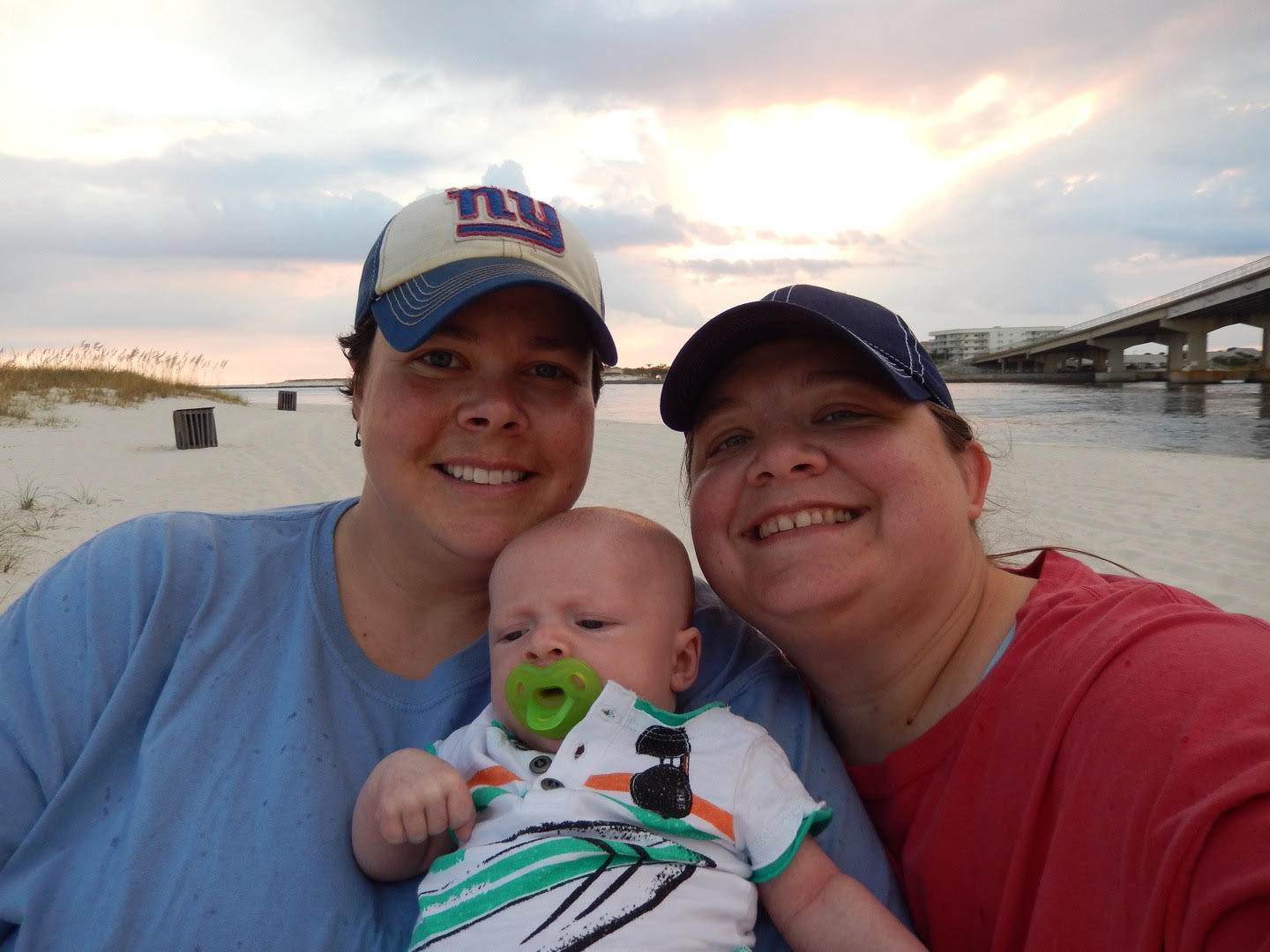 Tracee Gardner-Glaze and her wife, Jennifer Gardner-Glaze, took their infant son to an Arkansas Department of Health office in Little Rock on Wednesday morning with what they thought would be a simple request: that they both be listed as parents on Jackson's birth certificate.

The women thought the process would be straightforward, because a state judge on Tuesday ruled in favor of three other lesbian couples, finding that both parents from each couple could add their names to the birth certificate of their respective infant children.
But when the Gardner-Glazes reached the front desk, a state official said the couple could submit paperwork and wait indefinitely to hear back, or return another day.
"So, basically, it was a no," Jennifer told BuzzFeed News. "I said, 'I don't understand how the judge could issue an order that holds part of the law [that governs birth certificates] unconstitutional, yet you can do this to me.'"
"I took my paperwork back, and we left."
Health Department spokeswoman Meg Mirivel told BuzzFeed News that another same-sex couple not involved in the lawsuit was given the same option Wednesday morning.

"We think the best course of action for them is to get a court order [to amend their child's birth certificate], which is what other couples have to do," Mirivel said.
When the Supreme Court struck down state bans on same-sex couples marrying, many believed it followed that married same-sex parents would therefore be entitled to the same rights as their straight counterparts, regardless of any state laws still on the books.
Some states, however, have maintained there are additional reasons to justify the continued validity of differential treatment.
"I was very frustrated and upset," Jennifer said about being turned away, "but I can only do so much. I can stomp my feet and I can cry. I did tear up. But I took my paperwork back, and we left."
Later Wednesday morning, the office of the state's attorney general filed a notice it would be appealing the lower court decision to the Arkansas Supreme Court.
In the Tuesday ruling, Arkansas circuit court judge Timothy Davis Fox struck down parts of the state's law concerning birth registration that used gendered terms, such as mother and father, as unconstitutional. The ruling left intact portions of the law that use gender-neutral language.
According to Cheryl Maples, a lawyer for the three couples behind the lawsuit, the judge's decision applied to all same-sex couples in the same position as the plaintiffs, because it nixed parts of the law itself.
But Mirivel at the Department of Health said the agency treated the Gardner-Glazes the same as straight couples, who must get a court order to amend birth certificates. She said all applications are evaluated on a case-by-case basis.
Although requiring a court order to amend a birth certificate may be gender-neutral, opposite-sex couples generally have no need to do so. Hospitals generally list both of them as parents and pass that information to the state. Because the Department of Health issues birth certificates based on hospital records of the parents, as Mirivel said is the case, if the hospital doesn't report both same-sex parents, then the state doesn't list them both on the birth certificate.

Meg Mirivel at the Department of Health said the agency treated the Gardner-Glazes the same as straight couples, who must get a court order to amend birth certificates.
Still, the state has argued in court, Arkansas wants to maintain the standard of requiring a court order to amend birth certificates in order to help preserve original records for archive purposes and vital statistics.
Mirivel did not believe any hospitals in Arkansas had reported same-sex parents to the state for birth registrations prior to the Supreme Court's decision, she said. For that matter, she also did not know if hospitals reported any same-sex parents to the state after the ruling, either.
In the cases of the three married couples behind the lawsuit, their children were born before the Supreme Court's marriage ruling in June took effect in Arkansas, and both individuals weren't both listed as parents.
Leigh Wilson Jacobs, one of the plaintiffs, said she was frustrated the Department of Health turned away same-sex couples Wednesday who were not named in her case. Jacobs and her wife sued "because we don't want other people do have to go through this," she told BuzzFeed News. "What is the point of being married if you don't get the same rights as everyone else?"
Judge Fox's ruling does not explicitly state it applies to all same-sex parents in Arkansas. Although a memorandum opinion struck down the disputed portion of state law, the accompanying order specifically addressed the birth certificates for children of the three couples who brought the case.
Jennifer Gardner-Glaze said she was considering securing an attorney for her own suit against the state. "They are going to fight to the death," she said, and its latest resistance to same-sex parents has simply "created another problem for themselves."
Here's the judge's Tuesday decision and the state's Wednesday notice of appeal: