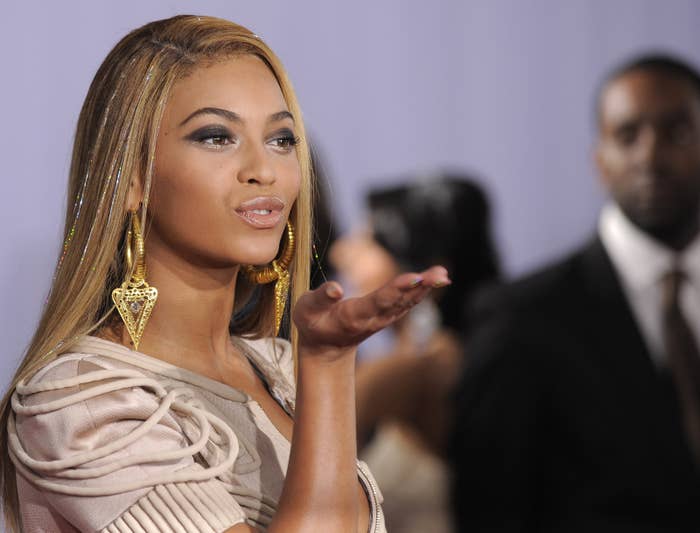 Beyoncé is undoubtedly a gay icon, and when it comes to LGBT issues, the pop queen has offered her support with occasional comments in press interviews and a few warm gestures on social media.

But now LGBT fans are asking for a more pointed action — help in an urgent policy fight.
What sets this latest issue apart? There's a battle playing out in Houston — Beyoncé's hometown.
On Twitter and Instagram, where she has 42.3 million followers, people are pleading with Beyoncé to help defend against an attack on LGBT rights. Conservative religious activists are advancing a campaign to repeal the Houston Equal Rights Ordinance, or HERO, which protects an array of Houstonians from discrimination.
On Wednesday, those activists succeeded in officially getting a measure to repeal HERO placed on the November ballot.

The social media campaign has been tagging posts #BeyBeAHERO, asking Bey to publish a post that calls attention to the HERO campaign and encourages voters to keep the law on the books.
"Beyoncé is a hometown hero, and now we need her to be our hero," Christina Gorczynski, statewide director of the LGBT advocacy group Texas Wins and a native Houstonian, told BuzzFeed News.
"An Instagram post may not seem like a big deal to any of us individually, but coming from the most known Houstonian, it would be a game changer," said Carlos Maza, who started the campaign and works for Media Matters.
Beyoncé's Instagram posts routinely get more than a million likes and 12,000 comments.

"She doesn't have a record of concrete things she has done to improve LGBT people's lives," Maza said. "In this case, all she has to do to make a difference is raise awareness in the minds of Houstonians who already look up to her."

The Houston City Council passed HERO in 2014 to ban discrimination for a wide range of reasons — including a person's sexual orientation, gender identity, race, religion, and more — in housing, workplaces, public accommodations, and more. Texas has no statewide discrimination protections for LGBT people.
But activists ran a campaign to repeal the HERO law by placing it on the ballot. After their initiative campaign got tied up in legal disputes, the Texas Supreme Court ordered the city council in July to repeal the law or refer it to voters. On Wednesday, the council voted to put it on the November ballot, asking voters to repeal the law or let it stand.
National polls have shown support for discrimination bans, but, Maza argued, countercampaigns can reframe the issue, and support typically withers at the ballot booth.

In April, voters in Springfield, Missouri, repealed an LGBT nondiscrimination law that had originally been passed by the city council. That vote came after a fierce clash between LGBT advocates and religious conservatives who invoked campaign themes of Christian-owned businesses forced to sell products for gay weddings and cross-dressing predators lurking in women's restrooms. In December, voters in Fayetteville, Arkansas, also rescinded an LGBT nondiscrimination ordinance after a repeal campaign said it was a vote about "privacy" and "faith."
Similar arguments have been used in Houston — and Maza predicts more could erode support for HERO. Religious leaders have already lobbed lawsuits and criticisms regarding the city's lesbian mayor, Annise Parker, who subpoenaed pastors at five churches amid a lawsuit over the repeal campaign. Parker withdrew the subpoenas under pressure.

But Maza said those issues are a distraction from the problems faced by LGBT people, who can be fired, evicted, or turned away without a nondiscrimination ordinance on the books. A national figure could galvanize HERO supporters who might not otherwise vote, he added.
"You don't want to be on the wrong side of history," he said, "and you definitely don't want to be on the wrong side of Beyoncé."