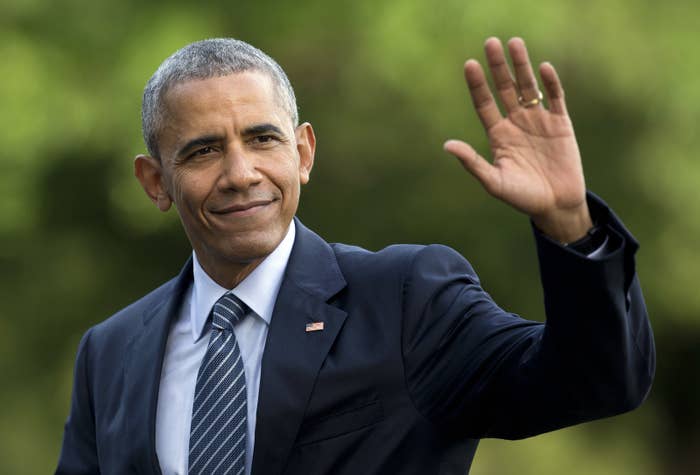 A regulation to be posted in the Federal Register this week will mandate that transgender people in thousands of federally operated facilities — whether they are employees or visitors — must be granted access to restrooms consistent with their gender identity.
BuzzFeed News obtained a draft notice circulated to federal agencies outlining the rule, which will apply to roughly 9,200 properties operated by the General Services Administration.

In addition to the estimated 1 million federal civilian workers employed in those spaces, GSA spokesperson Ashley Nash-Hahn told BuzzFeed News, the rule will cover anyone who enters the facilities — from people visiting courthouses to those stopping in at Social Security offices.
"This includes all kinds of Americans," Nash-Hahn said. "We wanted to make clear that a person can use facilities that match their gender identity, and we think that's a good thing."
A bulletin about the rule, which was circulated to agency heads on Aug. 8 by GSA Administrator Denise Turner Roth, states, "Federal agencies occupying space under the jurisdiction, custody, or control of GSA must allow individuals to use restroom facilities and related areas consistent with their gender identity."

Chai Feldblum, a member of the federal Equal Employment Opportunity Commission, told BuzzFeed News the rule is of "great significance." She added, "This type of requirement can change the default for what life is like for those federal employees and people who enter federal buildings."

The regulation builds on and reinforces a growing body of interpretations by the Obama administration to protect transgender people under longstanding civil rights laws. Several agencies in recent years have found that bans on sex discrimination — under Title VII of the Civil Rights Act of 1964 and Title IX of the Education Amendments of 1972 — ban transgender discrimination as a form of sex discrimination.

Among them, the Office of Personnel Management issued guidance on accommodating transgender federal workers in restrooms. Further, the Equal Employment Opportunity Commission has made clear that transgender employees facing discrimination have a legal cause of action if they are blocked from restrooms that match their gender. The Justice Department announced it was backing the EEOC's view of Title VII.
Still, as Feldblum pointed out, the rule being announced this week establishes a "proactive requirement — this is a rule that federal agencies say, this is how will we will operate."

Transgender people do not need to complete any medical procedure to qualify to use the restroom that aligns with their gender, nor can they be required to show proof of surgery, the bulletin states. They also cannot be restricted to single-occupancy restrooms.
Mara Keisling, executive director of the National Center for Transgender Equality, said that the move is "not a big surprise" given the trends toward federal protections for transgender people. But, she said, it does provide "more evidence that the Obama administration is serious about enforcing the law."

But that enforcement is not without resistance. More than 20 states have sued the federal government in recent months for using legal interpretations to clarify protections for transgender people in schools and workplaces. Two lawsuits, one led by Texas and another by Nebraska, challenge guidance documents and argue that bans on sex discrimination do not cover transgender discrimination.
Not all federal properties are covered by the GSA's upcoming regulation, Nash-Hahn said. The White House, Capitol building, and national parks are outside the agency's jurisdiction, for example. However, the federal government has made clear that such rules already apply to federal workers and students as a general matter.