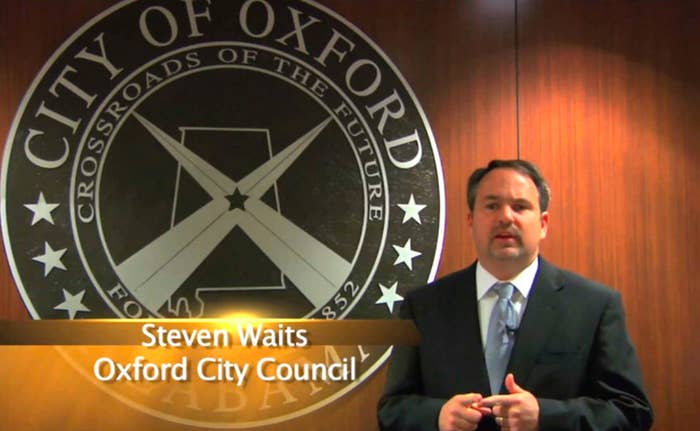 Facing uncommon national scrutiny, the city council of Oxford, Alabama, convened a special meeting on Wednesday to recall an ordinance that banned transgender people from public restrooms — including in restaurants, stores, theaters — that match their gender.

The council voted 3-2 to repeal the policy it passed last week.
It was the most far-reaching law of its type in the county, and drew threats of legal action.

The council chamber was standing room only on Wednesday, with supporters of the law appearing to slightly outnumber opponents, sources present at the meeting told BuzzFeed News.
The council had called the special meeting on Tuesday, after the ACLU announced it was considering suing the city.
The policy — which would punish violators with up to six months in jail — alarmed LGBT advocates due to the wide range of venues it affected and the criminal punishments.

Both the ACLU and Southern Poverty Law Center sent the city council a stern letter warning of the city's legal liability, arguing the law violated the 14th Amendment and civil rights laws that ban discrimination based on sex.
The rule was aimed a Target — among the largest of the city's retailers — which announced a transgender-friendly restroom policy last month. Christian conservatives and legal groups have argued such policies would allow transgender women, whom they call "men," to prey on women in restrooms.
"The Oxford City Council did the right thing by recalling its discriminatory ordinance," said Chinyere Ezie, staff attorney with the Southern Poverty Law Center. "We are pleased the council members came to the conclusion that nobody should be criminalized simply for using the restroom."