This French Policeman Burst Into Tears In His Colleague's Arms
"The moment lasted around five seconds before they left the place."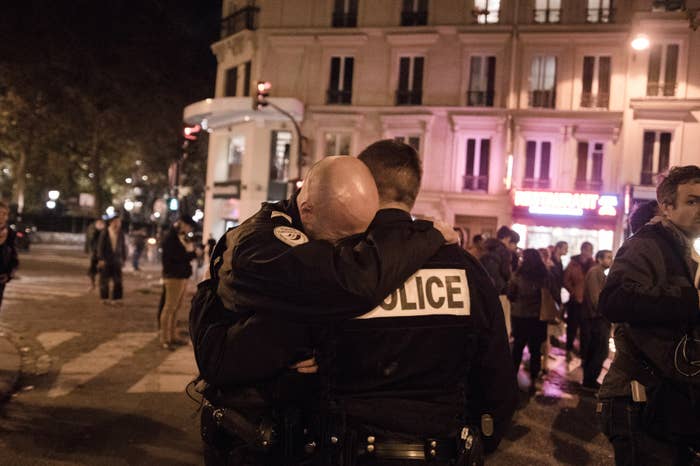 Two days afters the attack on Paris and the Stade de France, hundreds of people gathered to pay tribute to the victims at all the sites of the attack. Sunday night, photographer Benjamin Filarski (HansLucas photo agency) took a photo of a police officer in tears in the arms of his colleague.
Filarski told BuzzFeed France about the photo:
"I was on rue Fontaine au roi near République on Sunday around 8 p.m. in front of one of the attack sites. I saw these two officers side by side in front of the candles and flowers left by the passersby. Then, they moved away and one of the two officers fell into tears in the arms of his colleague. The moment lasted around five seconds before they left the place."